Instead of finding herself in the clinics hallways however she was in a long, narrow corridor, the walls dirty stone, the floor almost black with filth.
The door to her room had disappeared, there was only the corridor leading away in front of her and behind.
Walking slowly forward she heard a noise from in front of her, raising her eyes she saw the figure of a man standing at a corner of the corridor. He was bald and shirtless but that wasn't what scared her. As her eyes focused on his figure she screamed....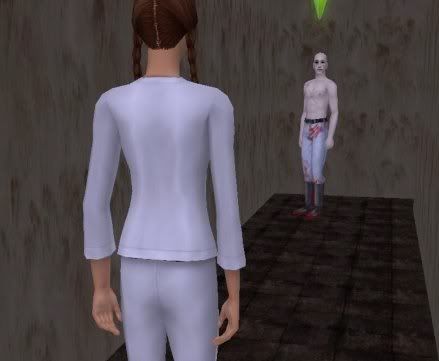 Click Next: The corridor part 2 to continue...