The man had no eyes - just black empty sockets. But even so he seemed to be staring at her, blood stained his mouth and chin, the reverse pentacle carved into his flesh.
A second scream flew from her lips as the man raised one hand and pointed at her.
Turning from this horror she ran back the way she had come, the floor was no longer dry beneath her bare feet, it was wet and sticky....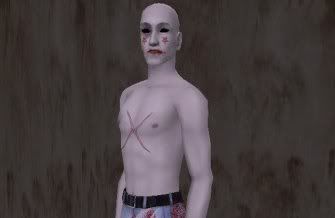 Click Next: The corridor part 3 to continue...