Elinor had refitted the basement level with electric lights, the floor had been re-tiled and the walls cleaned but although it was bright there was still an air of gloom and despair in the air. Amy remarked on the atmosphere only once so as not to offend her hostess. However she quickly discovered that her thin evening gown did not protect her from the dampness that seemed to fill the air.
Down one passage there were beautiful pieces of furniture including a ladies tapestry armoire but Elinor told her those were old things compared to what lay ahead.
Finally she pushed open a door, the room beyond was in darkness and Amy waited patiently whilst Elinor found the light switch and a dim light filled the room.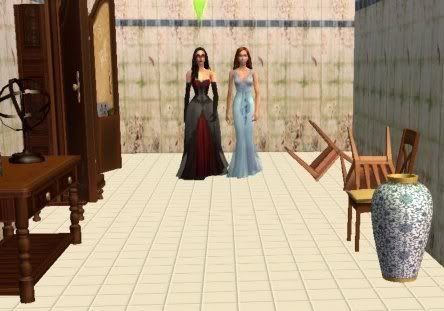 Click Next: Sacrifice - Part 1 to continue...