Once through the door Elinor realised she was in a once ornate and elegant living room, now it was dark, sombre and unused. Seated in one of the high backed chairs was Alessia.
As Elinor crossed the room Alessia rose to her feet and moved forward to greet her. Unlike all the other times that the two women had met Alessia was no longer wearing her long nightgown but rather a black Victorian mourning gown in keeping with the room.
"Well done Elinor. I hoped you would succeed and you have done so. You have appeased the spirits in this house. You have made me proud and set my soul to rest at least a little."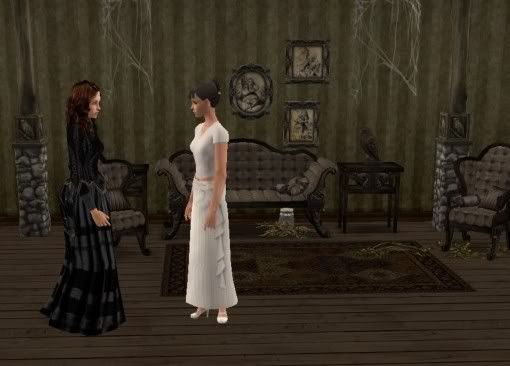 "What will happen now Alessia? Now they have been given what they wanted what will I do? What will happen to you?"
"I - like the others here will stay within the house. I have no choice, I am trapped within this land as are they. You however have a choice, you no longer have to stay here as Mistress of Calstone House. You can have a future brighter and full of light. If you choose to leave you are free to do so, no one within this house will stop you or condemn you for the logical choice."
"And if I choose to stay here? What will happen then?"
"You will remain Mistress of the House, until your dying day. But the decay the house once bore will return, the others will reward you more and more however your future will be within this house with us."
Elinor looked down at her hands, surprised there was no stain, no sign of the four lives she had taken here. Nothing to show the passing of all those who had been here. If she had been asked before tonight then she would have answered that she would leave the house when the chance came.
Now she felt she was part of the house, its past, present and future. She belonged here with the other condemned souls.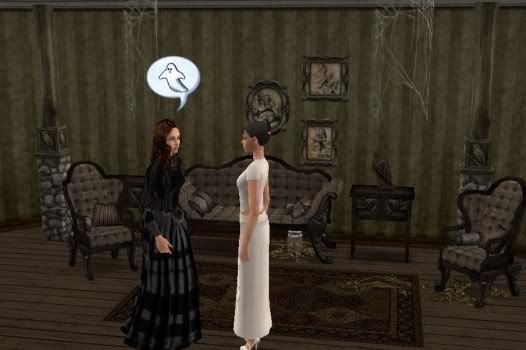 "I choose to stay Alessia. My future is here, I have always known that since the day I made the pact with the spirits. If you can bear it here then so can I. Maybe given time we can make something better for ourselves and if not then we have each other for company."
As Elinor made her choice she felt liquid fire move through her, she stifled her scream. The house and those within were accepting her, she was officially Mistress of Calstone House no matter what happened now her future was entwined with the house.
For better or for worse....