Ebony had been in deep contemplation recently. She felt older than her fifty six years these days; her limbs were not as receptive as they once were; even the slightest of exertion tired her immensely.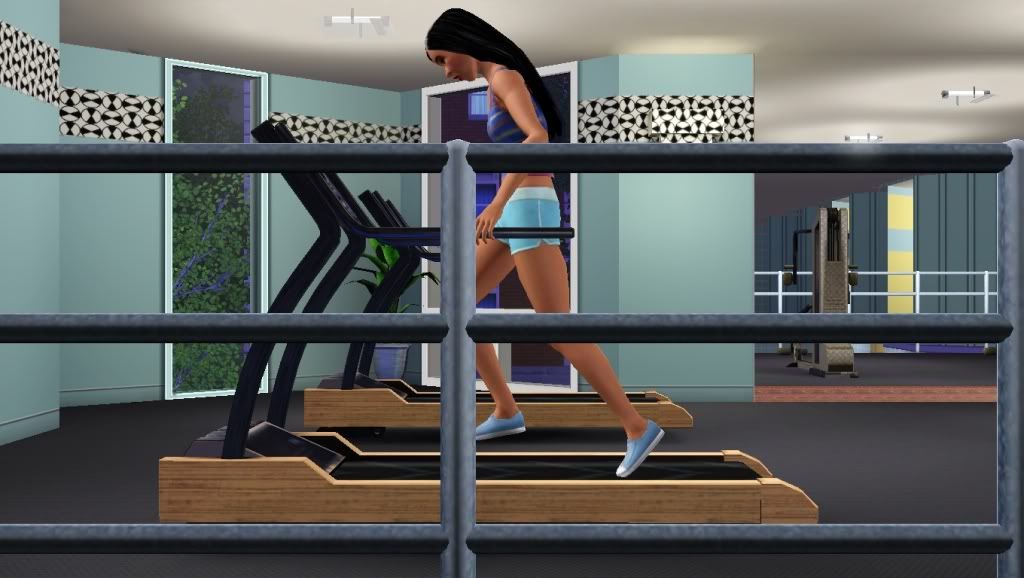 Climbing the stairs felt arduous, and more and more these days, her gym sessions were reducing in time and effort. She sighed. She was getting old. Soon, she would depart from this world, and she knew that she wouldn't leave behind much for it to remember her by…..Except Dromy. She felt confident that each day, the new and supportive bond kept growing between them both. Her only regret was that they had not wasted the many years past bickering constantly.
The only thing she wanted now was to read the book her brother wrote on their family history. The only problem with that was, it had not been seen since his death, and though Dromy and Ebony had together torn the house apart in search of it, it was not to be seen.
She sighed as she felt the wrinkles on her face. There was no point crying over spilt milk, but she vowed to ask Dromy again about the whereabouts of the book the next time they met. Somehow, it seemed all the more important that she read it as she neared her dotage. Something drew her to the book, as if many answers to the questions she sought lay in wait for her within it.
She reminded herself continually to ask Dromy whether she'd seen the book or not when they met in the evening. As she walked up the porch steps, she saw Warren slip quietly out the door and then walk briskly the other way. She sighed. Something just wasn't right about that boy, something she couldn't quite put her finger on, but, as she kept telling herself, it was not her right to interfere, however much she cared for her niece.
Once again, she felt the swooping sensation in her stomach as she knocked on the door, and, as usual, it perplexed her. Even Dromy had noticed that she seemed fine whenever she visited Ebony's home, but whenever Ebony visited her own, she looked sick and drawn, almost older in appearance.
She shook the train of thoughts from her mind and smiled as Dromy opened the door for her and they embraced each other as she walked into Ay's home. They sat together for many hours that day, as usual, talking, laughing, gossiping and catching up. They met every week and called each other almost daily now.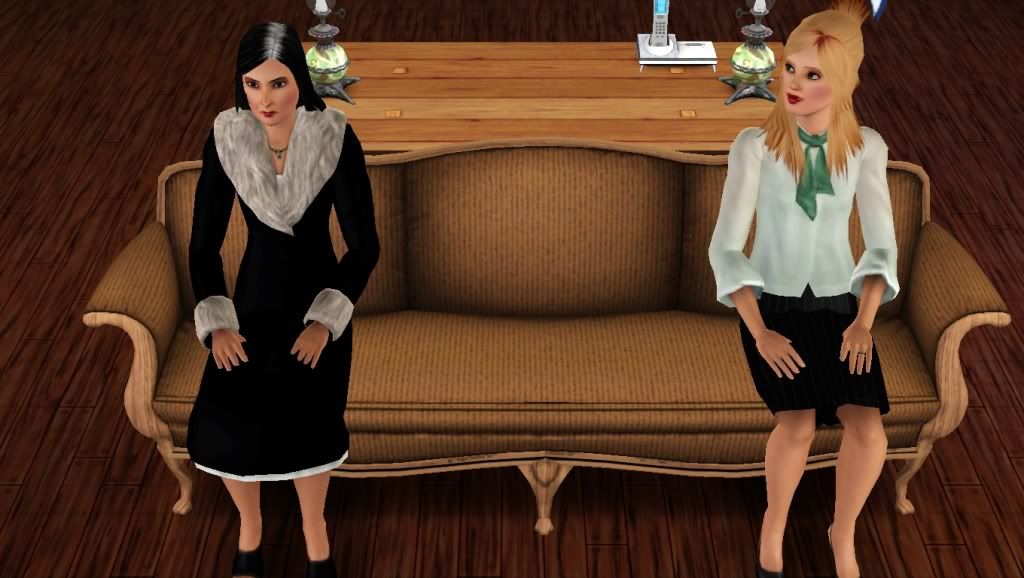 Quite suddenly, Ebony rushed into the topic that was on both their minds: Andromeda's growing relationship and feelings for Warren. 'So, how are things between the two of you?' Asked Ebony, barely able to hide the distaste from colouring her voice. 'We're doing very well, Ebony… We feel more for each other day by day, and honestly, I can't think of a life without him anymore.' 'Then, do you ….' 'Yes, I do. With all my heart, I do, Aunt Ebony, but I haven't told him yet.' Ebony nodded, not trusting herself to speak diplomatically enough. She knew Dromy was waiting for something more from her, worse, possibly, a word of consent or advice, but she sat dumb.
Finally, Dromy sighed. 'It's no big secret that you too just don't like each other.' 'Whatever do you mean,? I've never said such a thing before!,' Ebony exclaimed. 'You haven't,' said Dromy quietly, 'but it's quite obvious, with each passing moment you both spend in each other's company, and sometimes, even then, without that. The signs are clear. All I don't understand is- why?' Ebony sighed. 'I don't know. I just feel…wary of him, that's all.'
Quickly, Ebony changed tack as Andromeda opened her mouth to prolong the discussion. 'So, tell me, have you searched for Ay's book, "The Rhodenders Family- A History" again? You know, I am most desirous to read the book, and I've always coveted it. He never quite published it, did he? It was just…a private book of his own, am I right?'
'No, Aunt Ebony, I couldn't find it, I'm sorry, I've looked everywhere for it, it just seems to have vanished into thin air. Dad had already showed me and told me where everything, including his most valuable possessions were kept. The book is nowhere to be seen; even books that have higher and greater value than that one are as they were, in the very same locations.'
Ebony sighed. 'Well, thank you, anyway, for looking out for it. I don't know if you've ever read it, but it has our entire family's history dating right back to the early 1400's….' Her voice faded away as she thought back on all that work and effort on her brother's part, lost.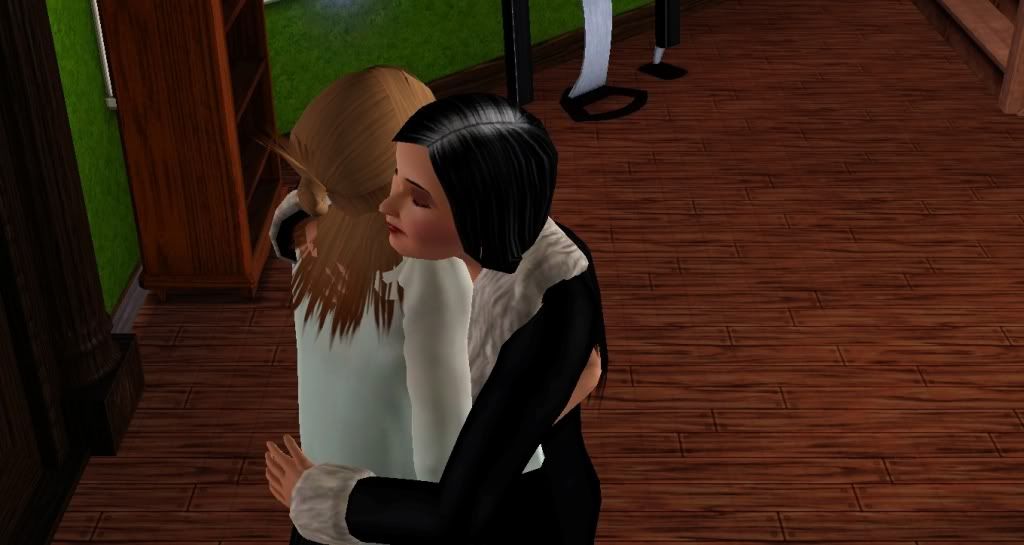 'Any way, it's getting late. I have to leave now. Drop by my home some time, niece. You are always welcome in my home. I also want you to know that I'm always there for you, no matter what. I am your aunt, and I care about you.' 'Thank you, Aunt Ebony,' replied Dromy, quite moved by this emotional outburst from her usually cool and distant aunt.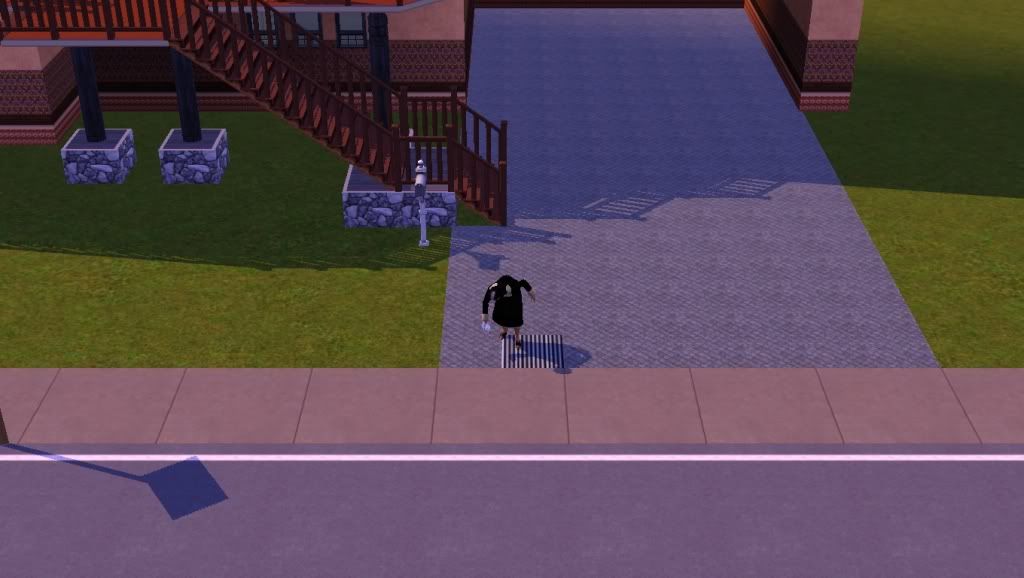 As Ebony walked home alone, enveloped in her own thoughts, her feet touched something soggy. As she looked down, she saw a stack of wet, dirty papers next to the gutter. 'Blech', she muttered, before side—stepping the gutter and walking on. As she looked back, something on one of the papers caught her eye, a picture, half remembered, woven into the very watery depths of memory, something almost completely forgotten.
Her heart plummeted…Could it be? Could it possibly be what she thought it was? She jumped a step back and picked the papers up, almost tumbling into the filthy gutter at the side. She regarded the papers for merely a second and then smiled and walked quickly onwards.
She hurried home, not wanting to draw the attention of the curious street crawlers of Sunset Valley. When she finally reached, she didn't bother hanging her coat or removing her shoes. She rushed to her familiar seat by the stairway, catching the last light of the day to read the papers which she most coveted.
She read the pages; the ones from, 'The Rhodenders Family- A History," again and again, yet the meaning simply did not sink into her mind. She couldn't believe what she was reading. At last, it all made sense. And all this while, it was lying here, in this book; hidden away, and torn apart simply for revealing that which she most desired above all things: The truth.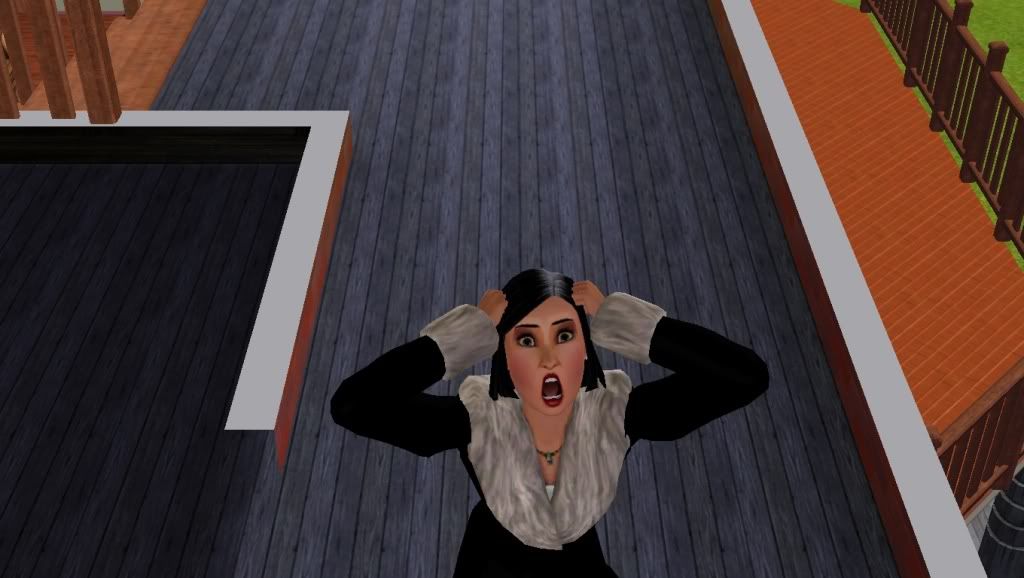 Her hands shook as the pages slipped from her grasp. She knew what she had to do. She rose from her seat and looked out of the window to watch the darkening skies, just for a minute, to steady herself and prepare for the task ahead, before rushing back the way she had come.
Suddenly, she heard a quiet 'snick' as a door was opened, and then, a low, sinister chuckle.
She did not even have the time to gasp; within seconds, the hands had closed around her throat, and within the same minute, her body slumped to the floor, never to move again.
Hey guys, comment and tell me what you think, whatever you guys have to say

Hope you mostly like the story so far, and how it's moving.

The Observant Lefty.