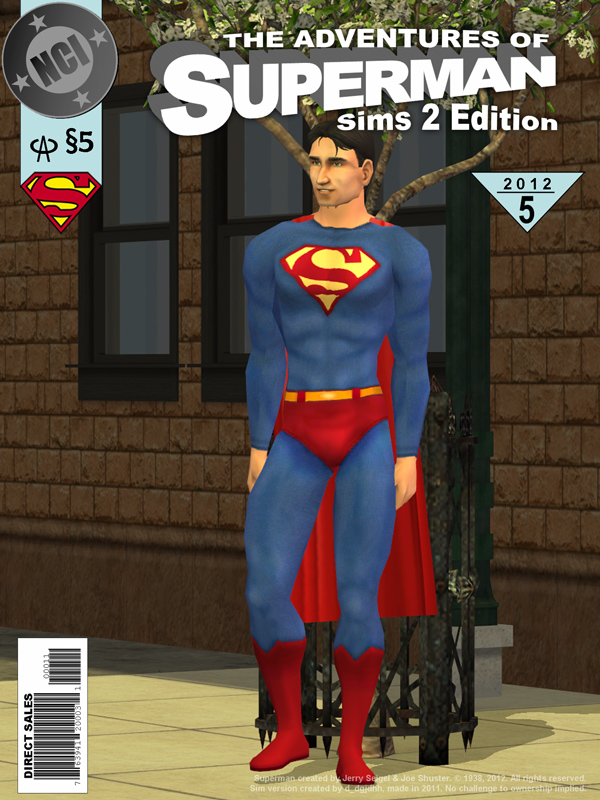 --------------------------------------------------------------------------------------
----------------------------

Credits

----------------------------
The Adventures of Superman, Sims 2 Edition, Digital Comic Book Issue 5
Superman created by Jerry Siegel & Joe Shuster. © 1938-2013.
This Sims 2 version of Superman created by d_dgjdhh. Year 2011.
Written in 2012. No challenge to ownership implied.
Created for non-commercial personal entertainment.
Click Next: -------- Issue 6 -------- Sizzling Hot Dogs to continue...