Oh my gosh guys! It's been like forever since I last published, I hadn't realized.
Time goes by so fast when your having fun xD Anyways read up
Take Care 1.7: Taken
Theme Song: Aly & Aj
"Flattery"
______________________________________________________________
Anthony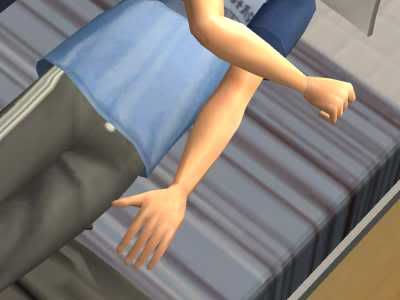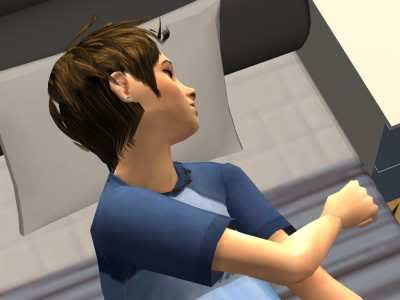 My hands felt bare as I shuffled them up and down my side.
"Mmm...Lucas", I mumbled.
My eyes were very heavy because I stayed up last night with my little brother Lucas.
I had to babysit him...again since mom is never home.
I quickly stood up the minute I realized.
The reason my hands were searching was because Lucas was sleeping next to me last time I checked.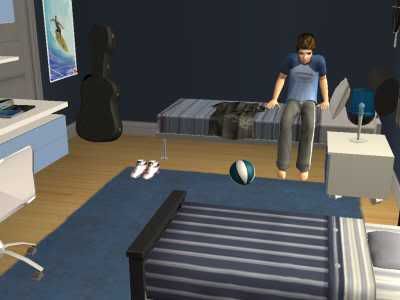 I looked toward his bed and he wasn't there either.
"Lucas?" I said his name to make sure he wasn't hiding in the room.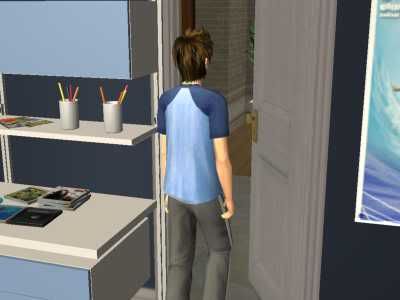 "Is he even tall enough to turn the door knob", I said to myself as I walked out of our bedroom.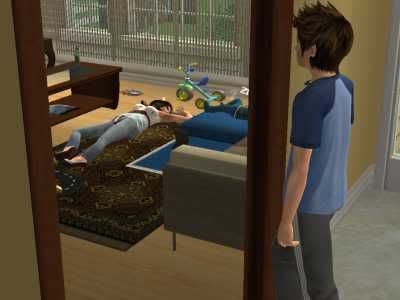 I walked across the hallway into the living room.
The house is really quiet, where could he be?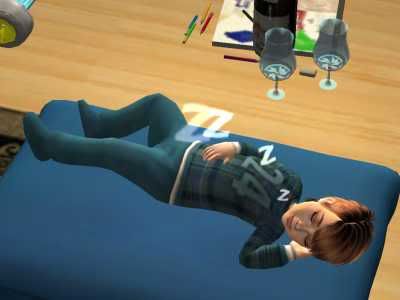 One foot in the entry way and I saw him sleeping on a pillow.
How did he get there?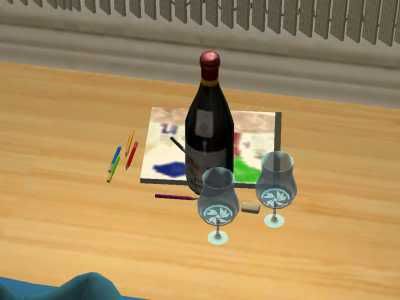 There were glasses and bottles on the floor surrounding him.
I knew mom had been depressed since dad passed away,
but it's taken a turn for the worst these past few months.
She's become an alcoholic and I'm not quite sure what I should do about our situation anymore.
There's been so many voice mails of mom skipping work. If this keeps up,
we might become broke and homeless.
I walked over to the remote and turned on the TV out of spite.
"Wah! Charlie?...Oh", she jerked as the TV broadcast woke her up.
There she goes dreaming about dad once again.
Is this the reason she resorts to drinking?
So she can dream of dad?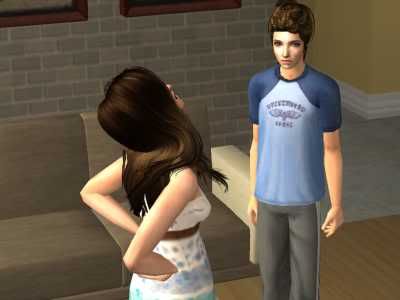 "Oh, my back hurts so much!"
"One: can you quiet down? Lucas is sleeping, two: don't come in our bedroom drunk ever again,
I'll lock the doors, and three: stop sleeping on living room floor, you like a bum", I whispered.
"Oh quit being a party-pooper", she replied. My mom was becoming more of a kid every day.
I looked down when I felt a little nudge to my leg. Lucas woke up probably from her big mouth.
"Now looked what you did", I said.
"Hungry", Lucas said softly.
Mom walked inside the kitchen as I followed with Lucas in my arms.
I placed him in his high chair so I could get us some cereal.
"You know, this is suppose to be your job", I said.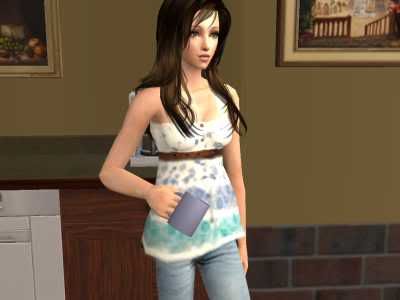 "But you do it better", mom said as she prepared coffee.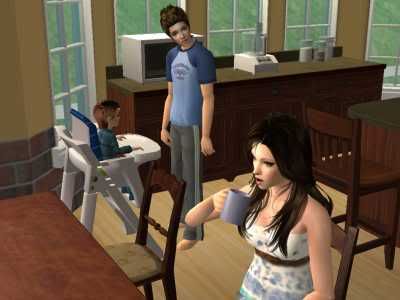 "But I'm not old...or mom-ish looking like you...did you get fatter?" I asked.
"I don't get fat sweetie", mom said as she sipped her coffee.
"Are you sure?"
She kind of did look little chubbier.
Maybe she should lay off the beers before she gains a beer gut.
_________________________________________________________________
Mimi
I woke to-
"Mimi! Wake up your sister!" mom shouted as I heard her voice from downstairs.
Did Homecoming really happen? I can barely believe it.
My memory seems so hazy about everything, but that one moment when Kyle kissed me once again.
Anything other than that has been dumped out of my mind.
I rose out of my bed quickly and shouted, "I'll get her".
I walked next door to wake up my little sister, Roxy.
I opened the door to see the little devil sleeping away.
She sure looks cute on the outside, but she sure is canny for a 12-year old girl in middle school.
I heard mom talking on the phone one day, about how Roxy pulled another girl's shorts down in P.E.
I wonder where she gets this attitude from all of a sudden.
"Where is he?!" Jimmy shouted as he ran inside the room with Timmy following behind him.
The twins nearly clocked me with door as they barged in as if they were infiltrating.
"There he is!" Jimmy yelled.
"Apollo?" Timmy asked questionably.
"Why are you wearing a pink collar?" Jimmy said.
"Roxy! What's the meaning of this?" the twins both said.
Looks like I didn't need to wake Roxy since these two did it for me.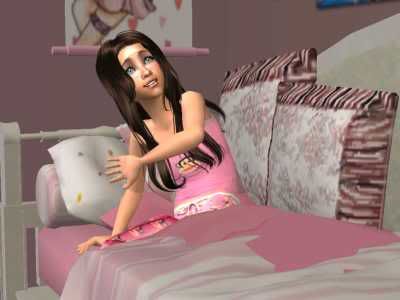 "Oh my gosh! Mom! Can The Three Stooges get out of my room?!" Roxy squealed.
"Hit puberty first, Miss Piggy!" Jimmy said running out of the room taking Apollo with him.
"Whatever, get out, get out, get out!" Roxy snapped.
She's definitely angry for today.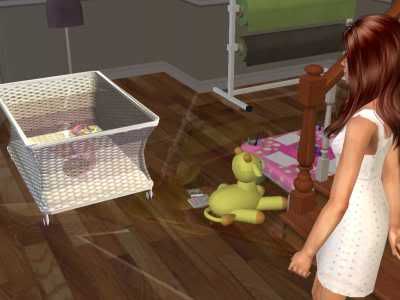 I walked down the stairs as I saw Becca sleeping in her playpen.
The walkway downstairs was colossal because of mom's work space and Becca's things.
Mom owns a small boutique downtown that's popular for it's beautiful gowns.
She began working from home after she had the twins.
I'm not surprised she hasn't gone crazy raising the six of us. She is a strong woman.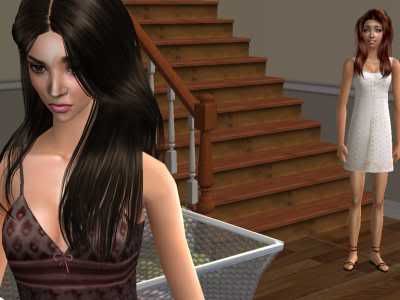 "Morning mom", I said.
"Good morning, what was all that screaming upstairs?" she asked as she was working on some gown.
"Well...nothing to worry about", I hesitated because the twins
and Roxy were actually fighting over the bathrooms right now.
"Okay".
"Alright I'm leaving", said my dad as he walked in the corridor.
"Be safe", mom said.
"You know I'll be".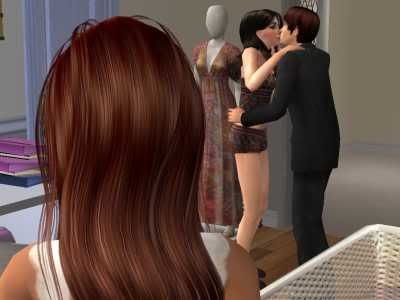 My dad works for the FBI.
I certainly do think of the dangerous situations he has to put himself in,
but I know that he's good at what he does so I have no worries.
"Okay, you two are beginning to gross me out. Can you stop it already?" I said.
It's as if the kiss turned into a makeout session.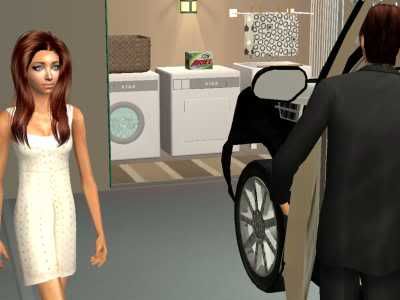 I exited the corridor into the garage.
"Drive safely Mia".
"Okay, bye dad".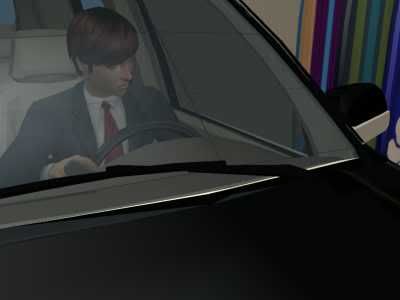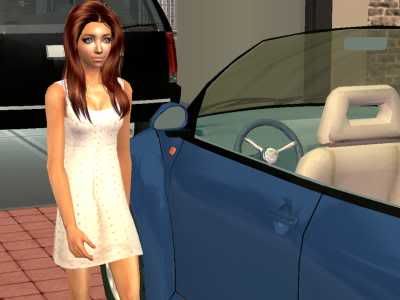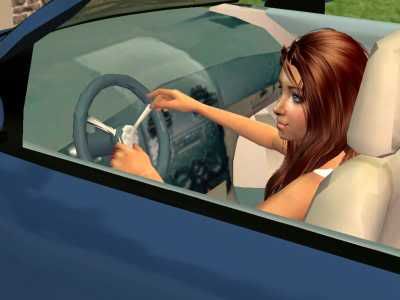 _________________________________________________________________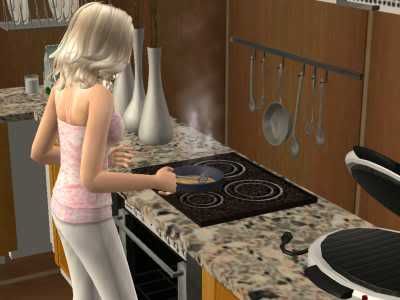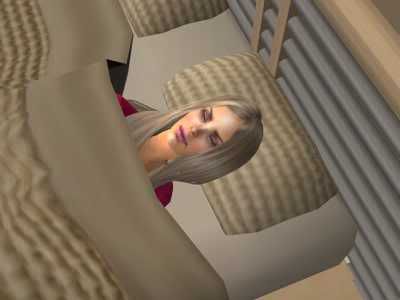 "Mmm...Do I smell bacon?...Girls, what did I say about playing in the kitchen!
You know that you can't cook!"
"Jenny! Keely!" Caroline shouted their names, then began moving downstairs.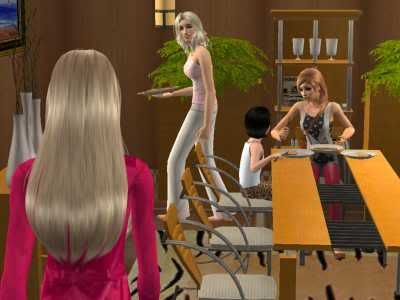 Caroline entered the dining room to find Jenny and Keely eating breakfast.
"Thanks for answering me girls. And mother, what do you think you're doing?
You are not suppose to be cooking with your condition" said Caroline.
"Oh shush child and eat your food", Lilith said.
"Fine, but I'll do the dishes".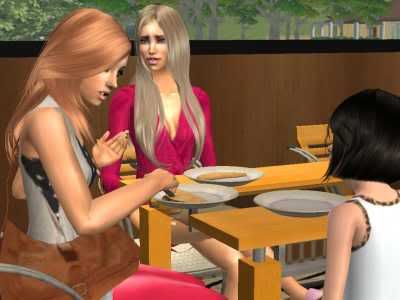 Caroline took a seat at the table.
"Jenny, you could've stopped her you know", said Caroline worried.
"I know, but she was so happy this morning", Jenny replied.
"But I love grandma's cooking mom", said Keely.
"That's not the point", said Caroline.
"Well I'm going to go see dad today", Jenny said changing the topic.
"Oh really? Then tell the caveman I said hi and that he needs to make time for Keely", said Caroline.
"Why must you guys always insult each other? And why don't you just ask him yourself?" Jenny said annoyed.
"I want to see dad too", said Keely.
"I know you do sweetie, but you have school today", said Caroline.
"Mom, why don't you let her take the day off?" asked Jenny.
"Absolutely not, especially since the last stunt she pulled", Caroline snapped.
"You're going to school and that's final".
"Bye girls, and have a nice day at school Keely", Caroline said as she emphasized her name.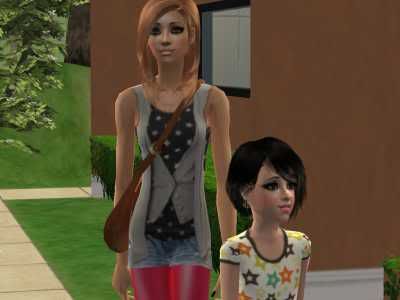 "I want to see dad", Keely said.
Jenny pretended not to hear her and kept walking toward the car.
"I want see dad", Keely said again.
"You're not seeing dad Keely! You almost got some of his custody revoked, so knock it off already", Jenny said angrily.
The car ride was going to be a very quiet one.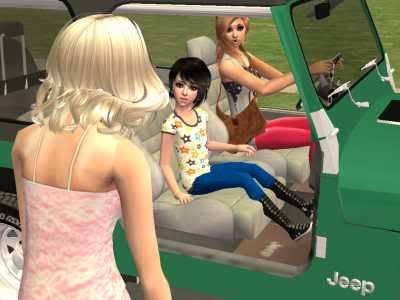 Jenny began driving off but she saw her grandmother wandering around outside the house.
"Grandma, what are you doing outside in your pj's?" asked Jenny.
"Who are you calling a grandma Carol? Keely, you forgot your lunch sweetheart", said Lilith handing Keely a lunch bag.
Lilith had Alzheimer's disease since last year and began seeing Jennifer as Caroline.
"Thank you", said Keely.