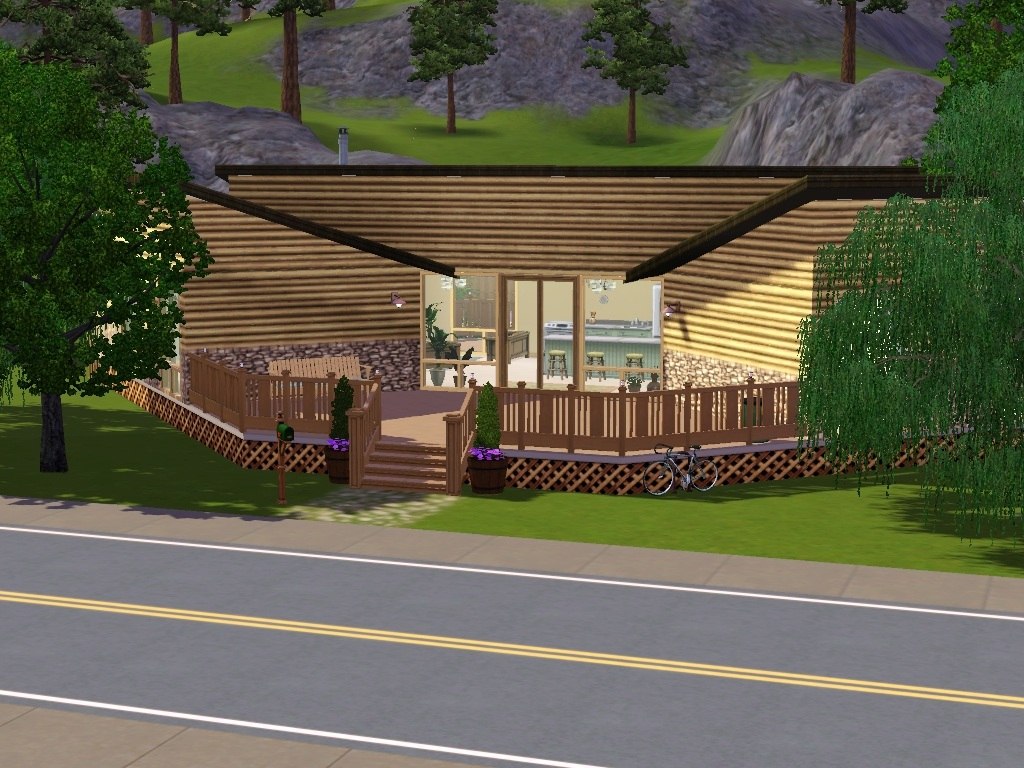 Eco-Lodge for Sims who have shunned technology and prefer live life in the open air. The lodge consists of an open plan living area dominated by a extensive kitchen island, with cosy living area surrounding a log burner.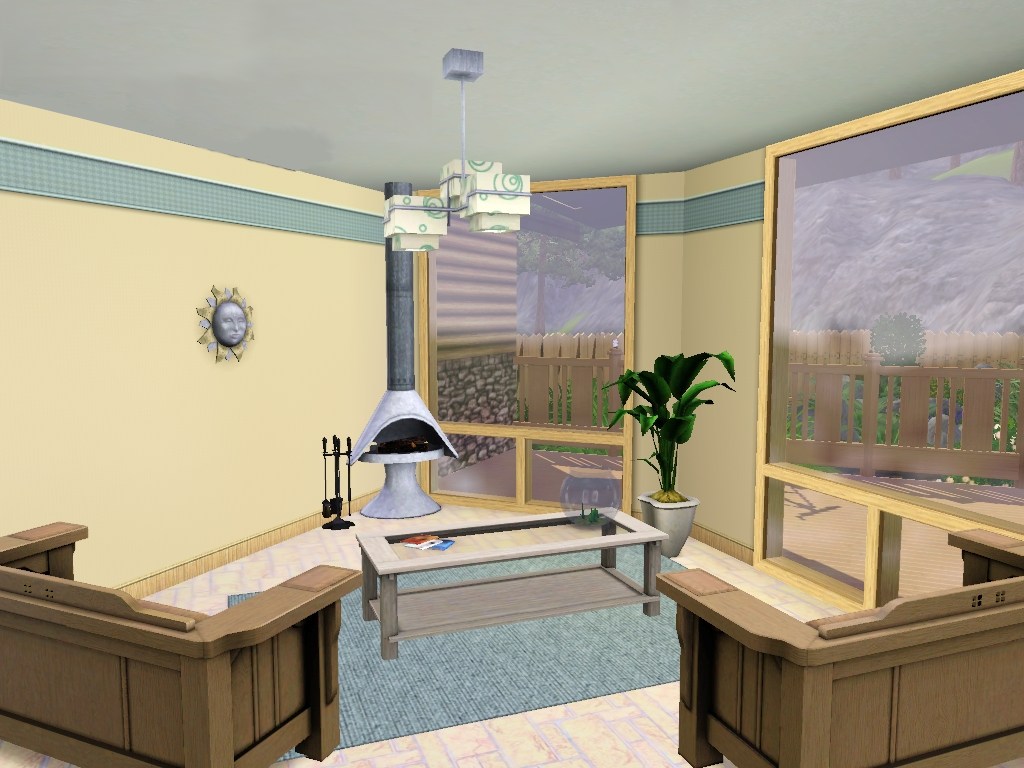 Two spacious en-suite bedrooms, each with bath and shower are located in the wings of the cabin.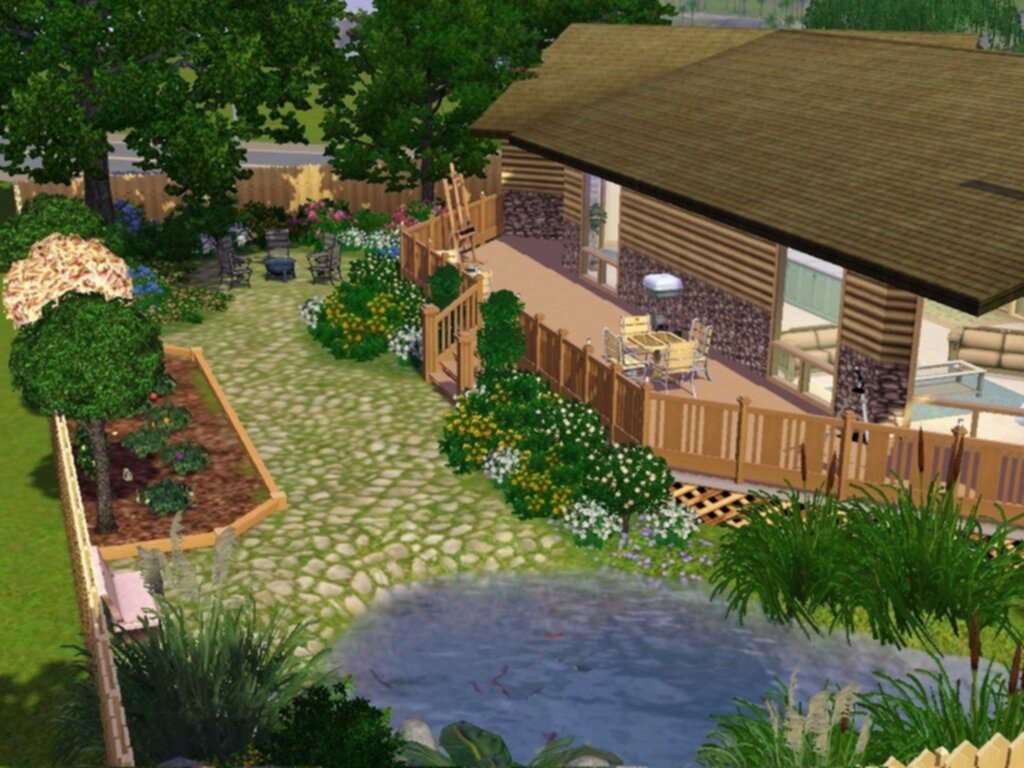 To the front is a bike rack and bike. To the rear is a decked area with BBQ, chess table and outdoor dinning, leading to a enclosed landscaped garden comprising of a stocked fishing pond surrounded by a rockery, Vegetable garden (with one of each type of plant except the death flower, most ready to harvest) and fire pit.
Has been play tested for 1 sim day.
Contain custom wood textures by Tammy Trama from the 7 wood textures without board lines!, the full set is avaible
here.
Costs $66,473 Furnished
or $39,153 Unfurnished when placed on a 3x3 lot
Lot Size:
3x3
Lot Price:
66,473
Additional Credits:
Pond stocked with fish thanks to Snaitf's
buyable fishing Spawners