WARNING!!

Long description :p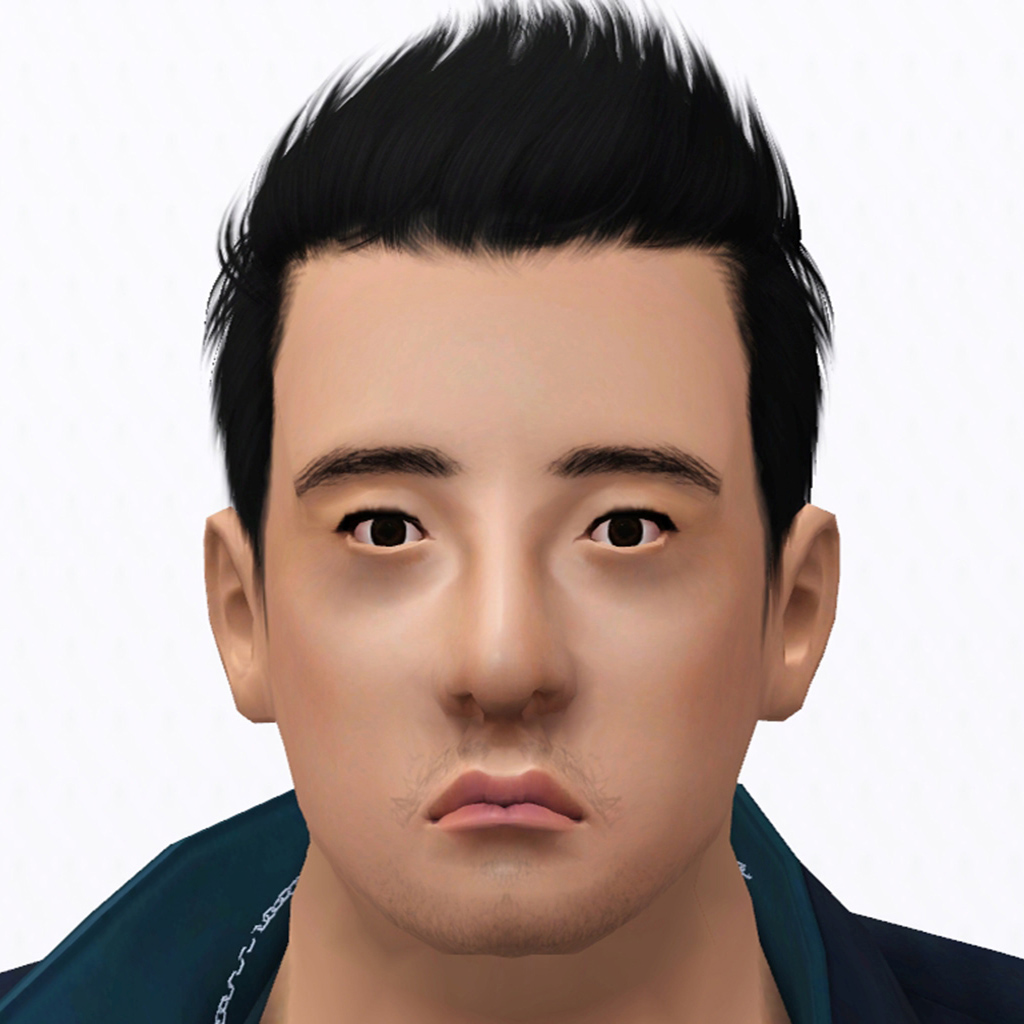 Nicholas, The Jock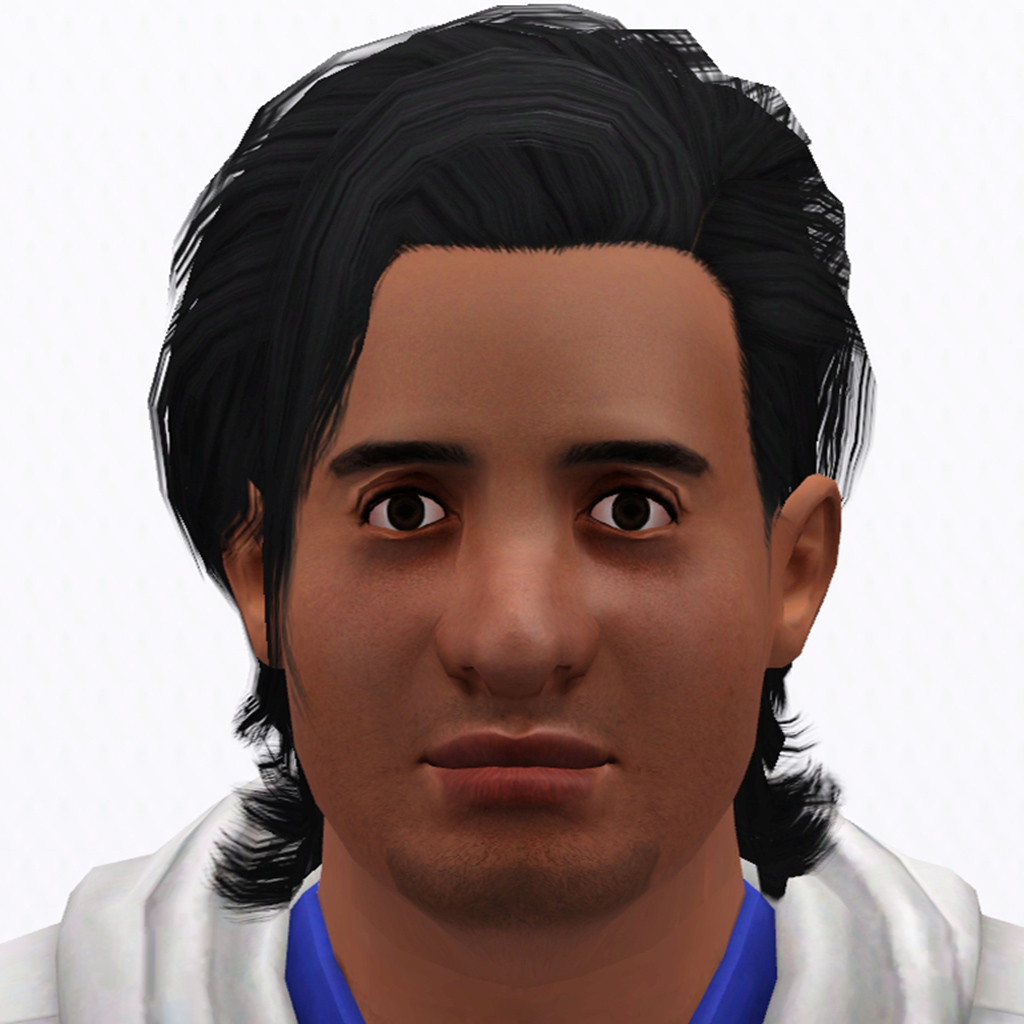 Darshan, The Nerd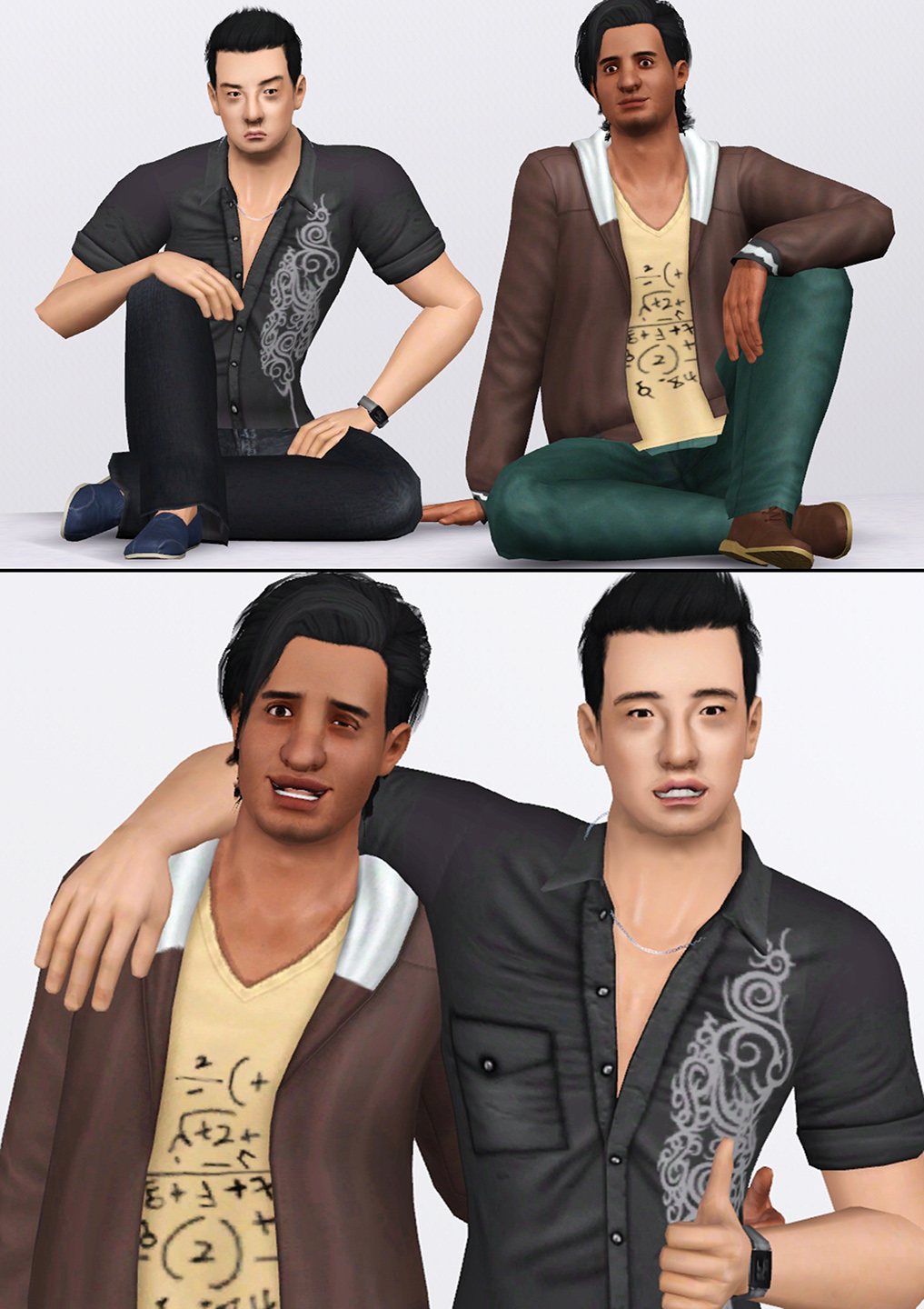 The Meet Up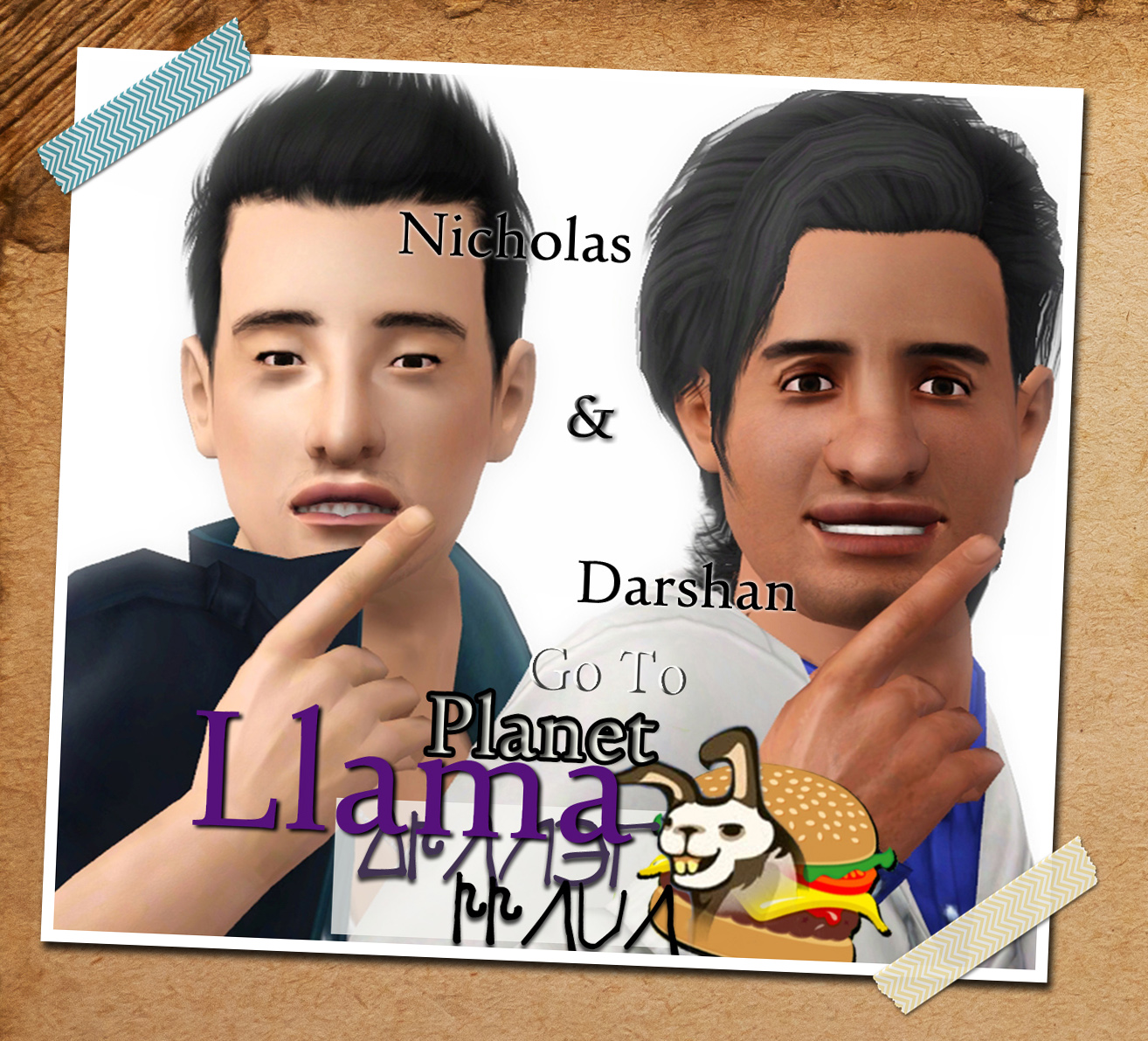 NOTE FROM CREATOR:
Nicholas & Darshan were created by me when I was playing the sliders randomly without looking at real-life Hong Kongers & Indian people references nor base-off anybody. If you found any inaccuracies, I apologize.
Despite their storyline is much more suitable for University Life EP, they are base game compatible. Every piece of EP/CC item will be replaced by base game stuff in your game if you don't have the specific EP/CC installed.

Interested to download? Read this note first!

I'm being honest to you Sims without CC skintone tend to look ugly. You will find Nicholas has very dark skintone in custom Sims selection, while Darshan has more lighter skintone compared to CC he used on screenshot! Don't worry, as long as you pick the right CC skintone I listed below, they will look exactly like the screenshots.
Nicholas is packaged with default EA skintone, with other CC shown
Skintone:
Non-default 非替代 Asian skintone A1.5
by Lemonleaf (choose the medium-tanned shade color preset)
Hair:
Hair Mesh # 15 cupcake
Eyebrows:
E_amMakeupeyebrowsLowFullstraight
by Ephemera
Lips:
Natural Lipcolor for Both Genders
by Arisuka
Clothes:
Jacket:
Suburban Nights
from Sims Store | Shirt:
Aelous Shirt
by DarkNightTt
Pants:
Jeans # 28
by Liana
Shoes:
University Life EP required.
Accessories:
Chain necklace
by TumTum Simiolino |
Nixon Newton Watch
by Juliana
Darshan is packaged with default EA skintone, with other CC shown
Skintone:
Adam Skin v0.6 by Nika V.
Hair:
Island Paradise EP required.
Eyebrows:
E_afMakeupeyebrowsLow02-1
by Ephemera
Lips:
Mate Lips
by Shyne
Clothes:
Hoodie jacket is from University EP, pants and shoes are from EA base game. | "Math formula" shirt with jacket, green pants and shoes are from University EP.
Both Nicholas & Darshan CC used:
Facial hair :
Barely There (lip & chin)
by Jasumi
Eyes:
Oh My Eyes (contacts)
by Escand
Body Hair:
Custom body overlay
by TummyZa

Custom Sliders Used
These sliders are necessary to install if you want to edit their face & body.
If you don't install thus try to edit using EA default sliders, their face will snap back to EA default.
Hack to decrease & increase maximum and minimum facial sliders range [set to multiplier 3x] and unlock slider limit
:
Twallan's Master Controller
Facial Sliders:
Chin Cleft
by TumTumSimiolino
Bella3lek4's facial sliders.
awT's facial sliders and eyeball sliders.
Note: the eyeball sliders installed can remove sparkly effects on Sims' eyes.
Chin width slider
by GnatGoSplat on MTS
Nose depth slider
by NikSim on MTS
Chin To Neck slider
by Heiret
Head Shape Slider
by Jonha

[UPDATE 21/12/2013]:
Download site of YSstudio apparently has been in problem. I found the alternative site.
Thin Lower Lip
by Yuu
Upper Lip
by Yuu
Body Sliders:
New CAS Sliders
by Jonha
Optional but recommended:
You Are Real
(default skin map replacement, enhance the detail version for face and body) by buhudain

How to install:
Extract file to C:\Users\<Username>\Documents\Electronic Arts\The Sims 3\SavedSims
In game CAS, click on Pre-made Sims panel on bottom left besides (...) panel. Choose the custom made Sim from (*) catalogue. Nicholas and Darshan are both Young Adult.
Additional Credits:
Harold and Kumar: Go to White Castle movie as an original idea for inspiration, also sort of Sims version parody.
Music:
"Jai Ho – Slumdog Milionnaire soundtrack
", "
盖世英雄 by Wang Lee Hom
" And animation packs:
"Psy - Gangnam Style & Gentleman" animation
by Umpa. Thank you for keeping the fun while creating Nicholas and Darshan until they are submitted on MTS.
Wonderful pose packs:
men poses
by IMHO,
Say CHEESE
by Skylar,
wishlist pose
by Alistair,
Fear
by Delight
Adobe Photoshop CS5