-
Skintones
(
http://www.modthesims.info/forumdisplay.php?f=346
)
| | |
| --- | --- |
| CatOfEvilGenius | 4th Mar 2009 8:33 PM |
---
Idolatry of Flesh Must Be Eaten! : Two Zombie Default Skins made from HP's Idolatry

8 Attachment(s)
Here are two
zombie default replacement skins
, one
blue
, one
putty
.
Because they are defaults, you can only use ONE of them at a time!
They are made from and thus match HystericalParoxysm's
Idolatry skins
, thanks HP!
They also match these skins: my
Age Transition Faces on Idolatry
, HP's
Idolatry Redux
.
The skins are fully Barbie, no nipples on the women, no "naughty bits" on anyone.
Putty Zombie - a more "natural" shade of unliving flesh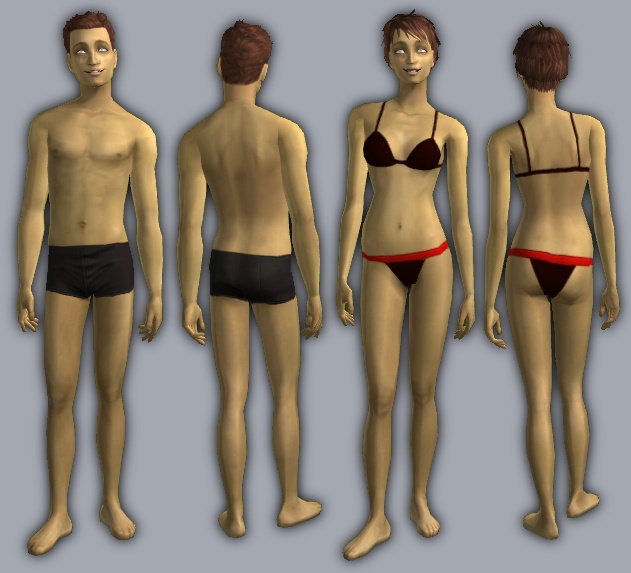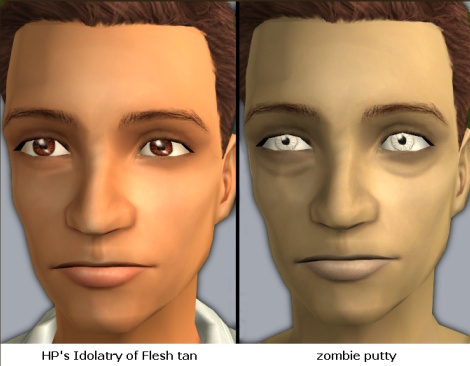 HP's lovely skin is shown for comparison, so you can see that the zombie skin does not have a human hue.
The eyes are contacts, irises are from Phaenoh's
Keen Eyes
in Crystal. Zombie contacts are in this thread.
Check out gulhare's default replacement creature Keen Eyes (click picture).
Blue Zombie - color close to Maxis zombie skin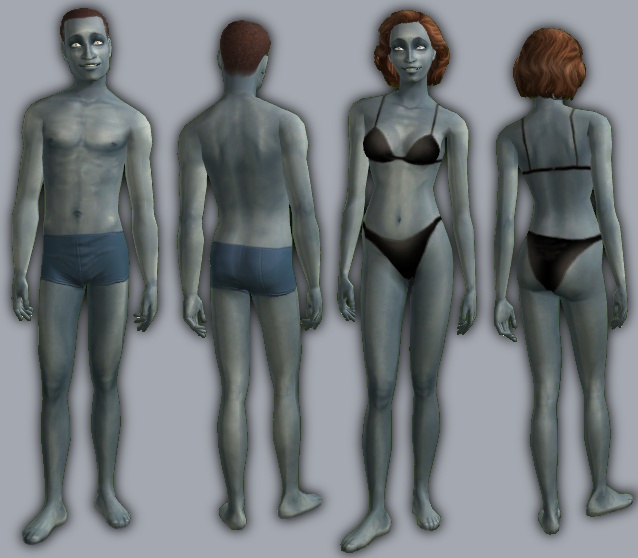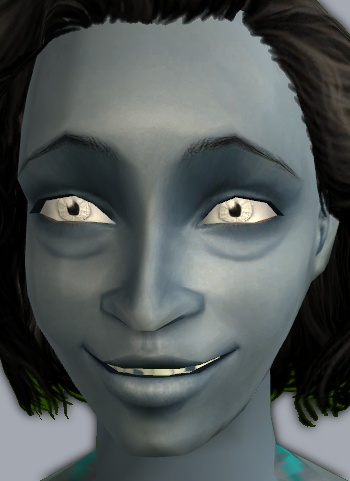 face has eyebags and broken teeth
dragonmandy eyebrows, defaultized by me
You may also like these
other creature skins
made from HP's Idolatry skins:
-
Idolatry of Foliage DEFAULT for plantsims
, by HP
-
Idolatry Beyond DEFAULT for vampires
, HP's pale nobility, by cheesecake_twins
-
Idolatry Beyond DEFAULT for aliens (green) and zombies (almost white)
, by Samantha45455
-
Idolatry Beyond
four non-default skins (black drow, white wraith, green alien, pale nobility) by HP
Thanks
Thanks to treeag for the
creature skin unlocker
and
transformer painting
. They make testing creature skins much, much easier. Thanks to the other default skin makers, since I could use their files as templates and swap the textures.
| | |
| --- | --- |
| KittyFlufferDoodle | 5th Mar 2009 12:42 AM |
---
I like the putty zombie because it seems more likely for a zombie or half-dead mutant to have skin of that tone. Thanks so much!!!
| | |
| --- | --- |
| fanseelamb | 5th Mar 2009 9:26 PM |
---
Movie zombies may be greenish putty coloured, but I think blue zombies kinda make sense.... since people who've stopped breathing turn blue and all. Anyhow, choice is good. And so are those eyebags. They make your zombies oddly cute in a creepy sort of way. Nice job!

| | |
| --- | --- |
| HystericalParoxysm | 5th Mar 2009 9:32 PM |
---
I cannot stop lolling at the title. Freakin' hilarious, Cat, and very well done.

| | |
| --- | --- |
| CatMuto | 25th Dec 2009 3:04 PM |
---
The grinning blue Zombie is scary with the grin and the white eye-contacts! XD

C-A
| | |
| --- | --- |
| darkwarrior5558 | 1st Jan 2010 1:13 AM |
---
Haho.... The title makes me gag in a "silent grin and laugh inside" sorta way.
Anyhow, still great and the putty looks almost natural. And as i was typing this, I thought of my Resident Evil game where i made the character go in the alley behind the restaurant, Where the blue zombie would look most best, Unless you continue down to the corner into the light of a wall lamp which would be best for a putty zombie then. It was until a Headsnatcher killed me. Thanks anyway.
| | |
| --- | --- |
| michiyo_asuka | 27th Mar 2010 7:51 PM |
---
is there anything additional I have to download (besides this) to make the zombies have this skin?
| | |
| --- | --- |
| CatOfEvilGenius | 6th May 2010 12:42 AM |
---
michiyo All you need is the default replacement skins in this thread. If you want the white eyes, you'll need to download the eye contacts. Eyes are not part of zombie skins. Make sure you do NOT have any other zombie skin default replacements in your game, you can only have one at a time.
| | |
| --- | --- |
| cheesecake_twins | 19th Jul 2010 12:58 AM |
---
Now I can finally have zombies in my game! I hate having skintones that don't match, so I won't play a supernatural character if they don't match my defaults. The putty skintone is a much needed option, thank you!
All times are GMT +1. The time now is

11:49 AM

.
Powered by: vBulletin Version 3.0.14
Copyright ©2000 - 2013, Jelsoft Enterprises Ltd.