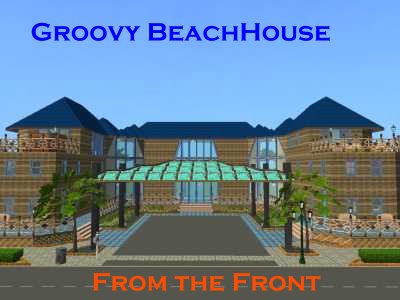 This palatial little beachhouse is ready for your Sims family to move in!
The home is fully furnished with 3 bedrooms, a nursery, 5 bathrooms, kitchen/dining area, livingroom, exercise room and two children's studies.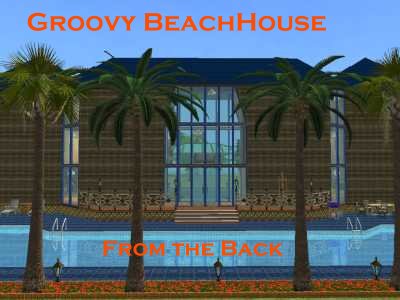 This home has a large 4-car carport, a swimming pool, landscaping, a wrap-around front porch, back deck and two balconies.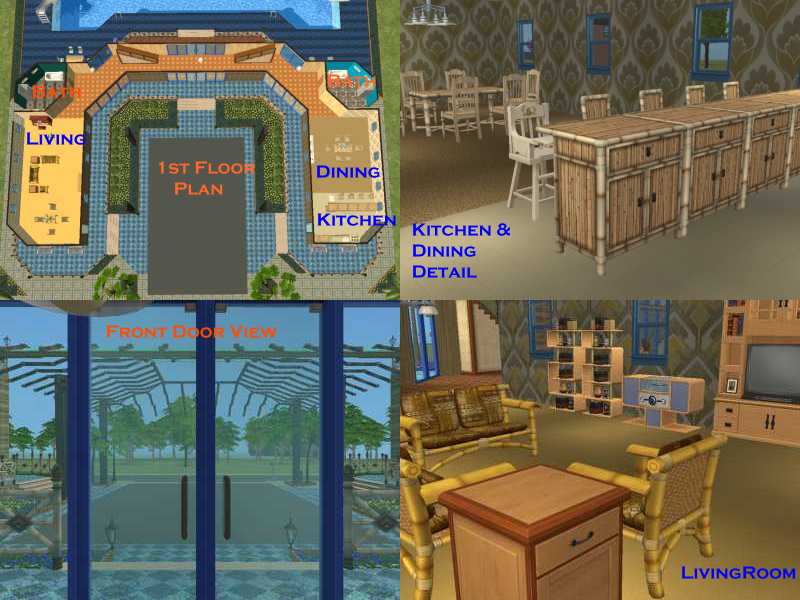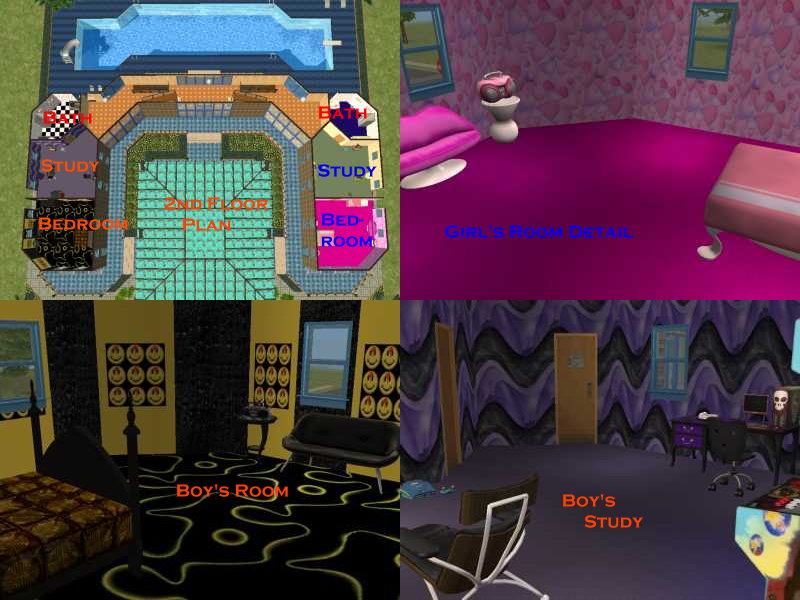 Most of the decor is done in a retro 70's style with beachy touches (like the bamboo siding) thrown in and loads of light from the windows, where you can view the beach (or other terrain). There is ample room here for any hobbies your Sims prefer.
Lot Size:
4x4
Lot Price:
192,991
Custom Content by Me:
- GA_CrocodileLeatherWall 
- GA_BoardSiding3 
- GA_Smileys4 
- GA_Starscape1 
- GA_EgyptianRelief2 
- GA_Somebody'sWatching 
- GA_GeoWall2 
- GA_BrickPack1 
- GA_MexicanTiles2 
- GA_GenuWineTurCoysFloor 
- GA_MexicanTiles1 
- GA_WoodDreamsFloor3 
- GA_AnimalTapestry 
- GA_RetroPack17 
- GA_RetroPack16 
- GA_KidsStuff3 
- GA_RetroPack18 
- GA_BambooSiding1 
- GA_RetroPack13 
- GA_Heartwalls1 
- GA_AquaTile3 
- GA_BlueDenimBricks 
- GA_NeonOutlines 
- GA_LapisBricks 
- GA_GothicStripe1 
- GA_DeepForestWall