Picked Upload!
This is a picked upload! It showcases some of the best talent and creativity available on MTS and in the community.
Guess what today is! That's right, it's my Two Year Creator Anniversary (think of it like a birthday, but more relevant to you all) and we are celebrating with this thread! Grab a party hat and a stripper bunny and have some fun! Can you believe I've only been doing this for two years now?
As my gift to you,
Sexier Social Bunny Replacements!
:
So you sim is all bummed out and lonely and if he is older than say six, he isn't going to turn to a giant stuffed rabbit for his comforting. They tend to go for bunnies of a
different
sort.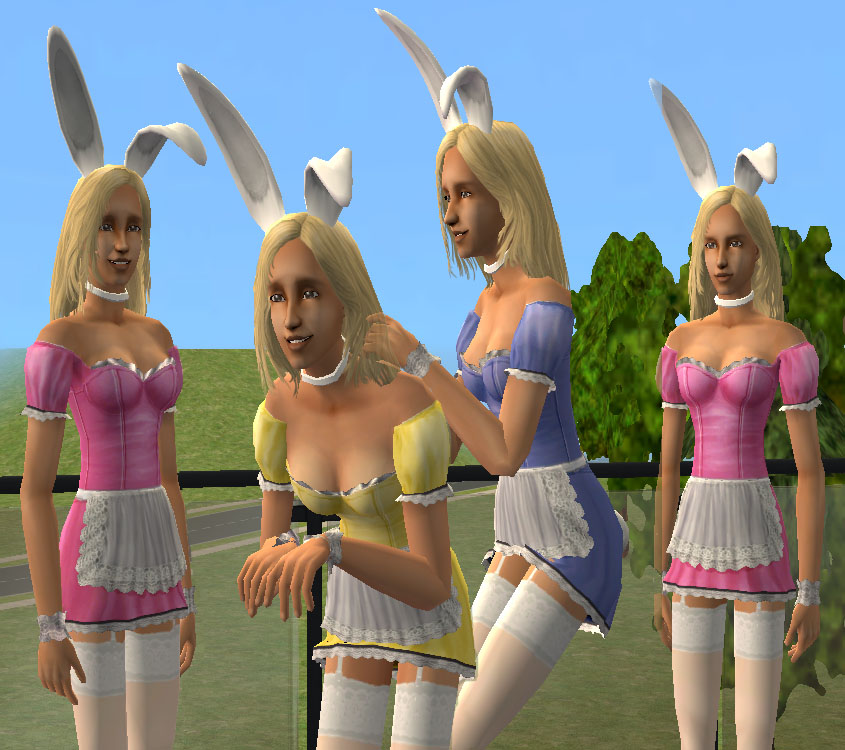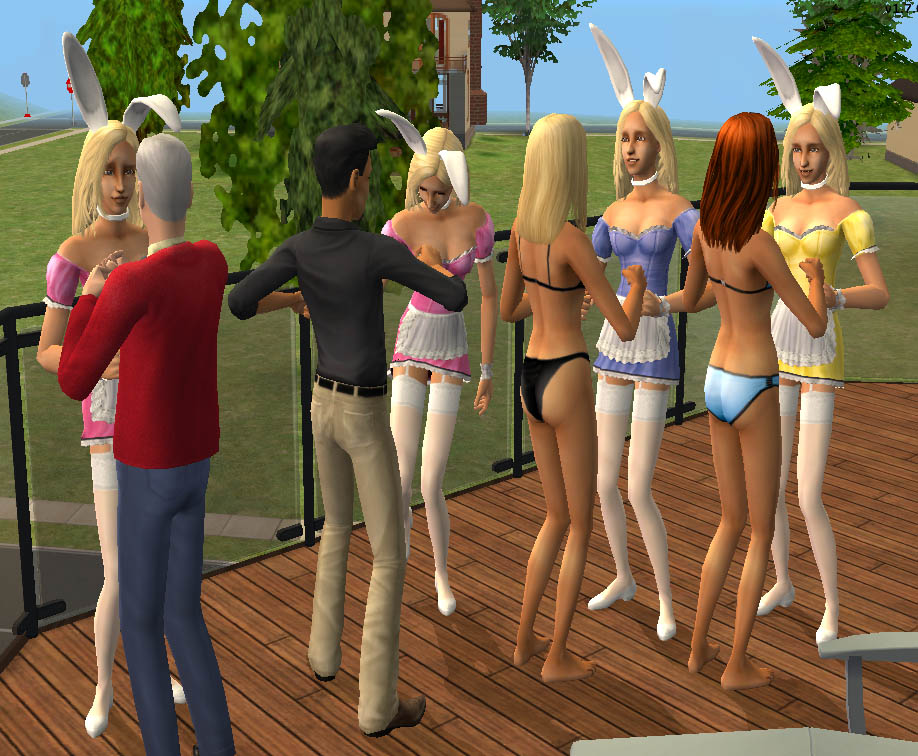 I've had this idea for quite some time now but I haven't had the chance to pull it all together until now. (Amazing all the work I can get done now that school is out!) I've made a default replacement mesh and textures of the game's Social Bunnies. I've done some very tricky things to get this to all work out, for a very long time our bunnies didn't want to show their faces, but with enough coaxing and pleading with the 3DIR files, I was able to help the bunnies brave the world and show off their adorable faces. This was not easy, let me tell you!
Now these bunnies are doing things any normal social bunny would do assuming you got that many together in one place. The pink and blue bunnies do make out, sometimes yellow even gets in on the action, but most of the time she is just a flirt. Sometimes the bunnies don't like it when another bunny shows up to the party wearing the same dress as themselves and they pick a fight over it. Oh bunnies! They (adorably) do little bunny hops to move around and when its time to go home, hop hop hop and away they go!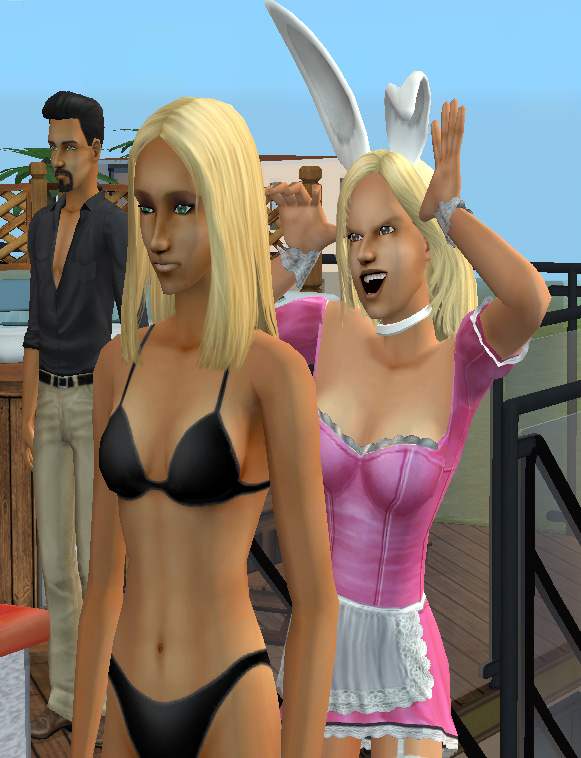 Now, many of the images I'm showing are taken with a VERY fast photo-lens camera, normally only one bunny at a time is completely opaque and the others around it are translucent. Special care was taken here to show you all the wonderful details up close and at full opacity. There is a picture attached at the bottom to show you what the bunnies look like when the spotlight is not on them.
Also for your enjoyment, attached at the bottom you will find one of my early testing photos, somehow I managed to get the Pimp Himself to show up in place of one of the bunnies! I think she called in sick and he couldn't find a replacement.
Have fun everyone and let's live it up!
-Phae

If you have my
Cleaner Social Bunnies Default
(or any other Social Bunny defaults) you need to remove that before installing this one.
Additional Credits:
#create - all y'all for putting up with me and my bunneh obsession lately.
fanseelamb - for bouncing ideas of me and vice versa to get these bunnies ready!