- Lets your Teen Sims tattoo themselves in the automated chair and Day Spa

- Built with Base Game 1.34.27.016 and Ambitions 4.10.1.011

- Almost certainly compatible with 1.31 onwards, and probably before
Here I go with the Teens again ...
Teens can of course be given tattoos with Master Controller or the like - but that's always irked me a little, cos it takes you out of immersion in the game and feels a bit like cheating. So I knocked up this, which lets my Teen Sim get tattoos in-game.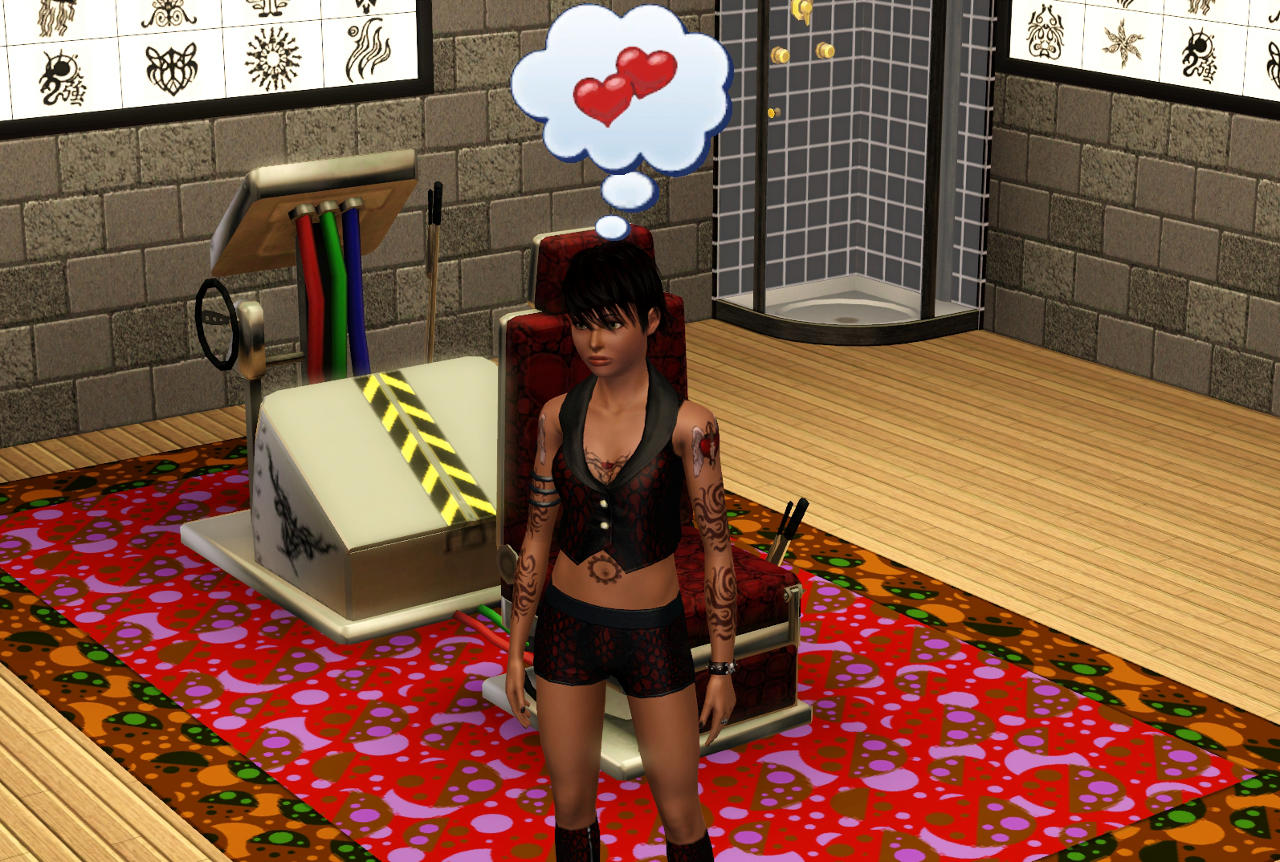 Don't get too excited. Having tried and failed for hours, I just can't crack Teens getting tattooed by real life other Sims, or indeed being able to tattoo real life other Sims themselves. It's
way
above my pay-grade of whacking a bit of XML open with
S3PE
and then typing T and a comma. The best I was able to do was have my Teens tattoo themselves with the automated chair and at the Day Spa.
Oh well. I'm just gonna pretend that all the real-life Sims spotted their fake ID, so they have to be sneaky about it.

This modifies 0x03B33DDF GetTattooInRabbitHole and GiveTattooToSelf resources, and will conflict with any other mod that does the same. You know the drill.