- Makes the Limo go faster

- Built with Base Game 1.34.27.016
I don't know about you, but I bloody hate Limos and their crawling around at like a mile an hour. I mean, look at it. Yuk. It was
daylight
when my Teen Singer set out to do her gig.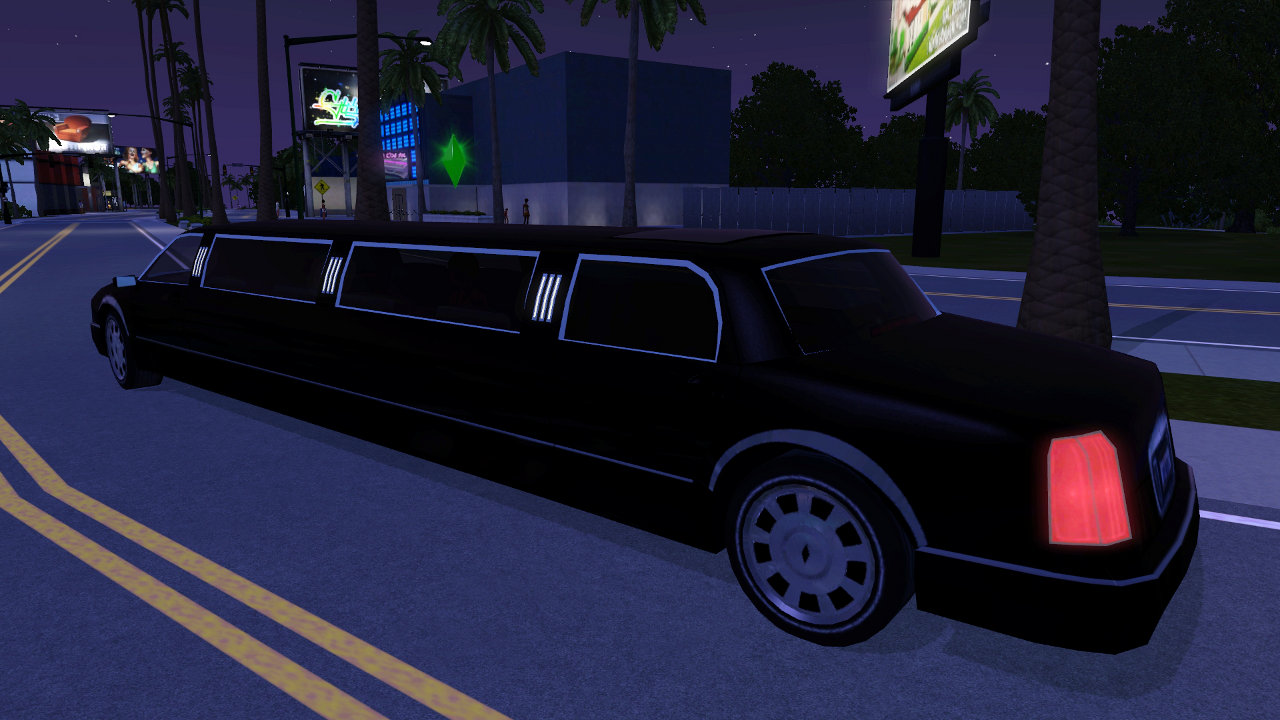 The game has the Limo travelling at 35 Sim-metres per Sim-minute and an acceleration of 5 Sim-metres per Sim-minute per Sim-minute. My Sim didn't get to whatever position he or she was in just to be
that
late for everything. So I knocked this absurdly simple thing up.
Only use one:
'FasterLimo' increases the speed (60) and quadruples the acceleration (20), making things generally zippier.
'FastestLimo' makes the speed (100) and acceleration (74) that of the high end sports car.
'HyperLimo' maxes everything (100/100) and looks completely ridiculous, but might be useful for some.
This modifies the Gameplay XML 0x054B6A7CEB093E38_CarLimo and will conflict with anything else that does so. That is all.