Browse Finds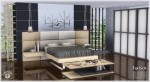 #604

Equinox Bedroom
added on October 11th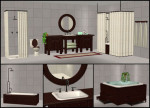 #595
Melaka Bathroom
added on October 1st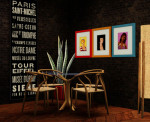 #543

Mid-Century modern table and chairs
added on May 25th
From Sarah at Awesims comes to us this gorgeous dining set. This is part of a bunch of other equally gorgeous items Sarah made for a contest at Living Sims, and you can find her post about the available items (as well as the download links) [url=http://forum.livingsims.net/showthread.php?tid=4432&pid=72534#pid72534]here[/url].
Site
Living Sims
Direct Link
http://forum.livingsims.net/showthread.php?tid=4432&pid=72534#pid72534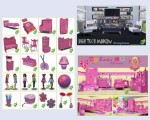 #479

Hi Tech Living Room and More
added on July 26th
Vita Sims has updated with lots of cool stuff for our sims. For the big simmehs, there is a new high tech modern living room. For the lil' simmehs, there are two bedroom updates. One is a Barbie theme, lots of goodies included, and also a Bratz theme bedroom, also with lots of goodies.
Site
Vita Sims
Direct Link
http://www.vitasims3.com/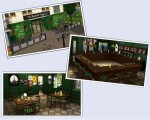 #426

Irish Pub with Objects
added on May 26th
Around the Sims has given us an awesome Irish pub named 'The Beautiful Maggie'. 40 plus objects come with this set! ATS has taken care to make any signs and bottles that come with this set in both simlish and english.
set includes:
barstools
chairs
benches
a bar :P
tables
counters
tons of decorative clutter
shelves of bottles
hanging bottles
signs suited for an Irish pub
and of course the pub itself
Site
Around the Sims 3
Direct Link
http://www.aroundthesims3.com/objects/room_downtown_03.shtml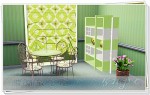 #305

Fresh Dining Set
added on December 24th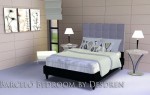 #291

Barceló Bedroom
added on December 2nd
#286

Glass Patio Set
added on November 20th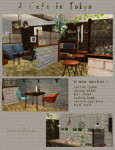 #229
A Cafe in Tokyo by Garden Breeze
added on September 24th
#224
Buggybooz Basic/Shaker Kitchen in Maxis-match Woods
added on September 24th
Here is Buggybooz's Kitchen Basic counter (which recolors the entire Kitchen Basic set) in Maxis-matching woods: black, cherry, dark, light, medium, and white. As shown in the pic, this also recolors most of the Shakerlicious Kitchen as well. There's also a bonus grey marble counter that's not shown. Mug recolors are found here. Meshes on MTS.
Direct Link
http://www.nectere.net/smf/index.php?topic=1791.msg24313#msg24313