Browse Finds from Leefish.nl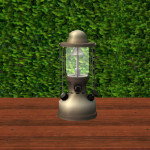 #333
"Place Me Anywhere" Lamp
added on March 22nd
Ah, refreshing to see some new, quality TS2 content! Leefish (Leesester) has made this wonderful lamp that can be placed just about anywhere you want it to! Plus, it looks downright adorable!
Direct Link
http://www.leefish.nl/mybb/showthread.php?tid=208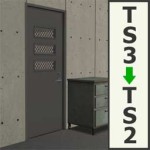 #408
Dorky Door
added on May 5th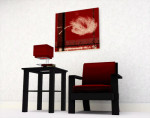 #462

Recolorable Modern Original Paintings
added on June 29th
#523
Leefish Mobile
added on August 13th
This isn't just any old mobile: it's animated! The smaller Leefishes swim (or rather spin) clockwise and the larger Leefishes swim counter-clockwise. Unless you tell them to swim backwards, that is - they can do that, too. They won't automatically start swimming when you place the mobile, though, because they're polite like that. Also, when you feel they need some rest, just tell them to stop swimming and they will.
Direct Link
http://www.leefish.nl/mybb/showthread.php?tid=2134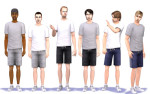 #647
Gym Shorts and Tees - 18 Colour Combos
added on August 18th
#650
The leesuit in 9 Fanciful Colours
added on August 25th