Browse Finds from Around the Sims 3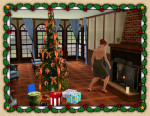 #303

Christmas '09
added on December 19th
I couldn't let our Sims with so few objects to celebrate Christmas! So I made some gifts packages, completely recolorable, of course, and as I'm totally enable to draw a pine tree, I converted a Christmas tree made by EA for the Sims 2, as a recolorable tree.
Direct Link
http://www.aroundthesims3.com/objects/room_seasonal_01.shtml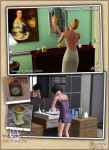 #331

Toothbrushes Perfume
added on March 10th
Around The Sims has some cute Toothbrushes and perfume bottles up for grabs.
Follow the links on the home page as they are both in different areas.
Direct Link
http://www.aroundthesims3.com/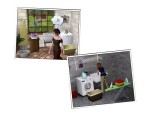 #362

Laundry Set
added on March 29th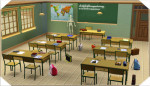 #400

School Stuffs
added on April 22nd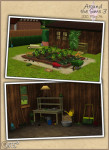 #413

Gardening Set
added on May 13th
Make sure to stop by Around The Sims 3 to grab a uber cool gardening set for your simmehs. Looks like about 24 objects included in this set:
Gardening tools
Work gloves
compost
crates
wheel barrels (One for the lil' simmehs and one for the big simmehs)
Seedling plants (I think decorative)
Watering can
Much more
Direct Link
http://www.aroundthesims3.com/objects/room_outdoor_02.shtml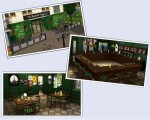 #426

Irish Pub with Objects
added on May 26th
Around the Sims has given us an awesome Irish pub named 'The Beautiful Maggie'. 40 plus objects come with this set! ATS has taken care to make any signs and bottles that come with this set in both simlish and english.
set includes:
barstools
chairs
benches
a bar :P
tables
counters
tons of decorative clutter
shelves of bottles
hanging bottles
signs suited for an Irish pub
and of course the pub itself
Direct Link
http://www.aroundthesims3.com/objects/room_downtown_03.shtml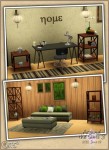 #456

Office Set
added on June 28th
Around the Sims has a really nice office set up for grabs. Several items included such as storage shelves, desk, couple of chairs, couch, coffee table, looks like a couple different end tables, both of which have slots on the top *and* bottom areas to place stuffs, and some cute decor.
Direct Link
http://www.aroundthesims3.com/objects/room_office_01.shtml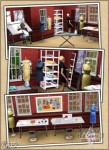 #478

Fashion Shop
added on July 26th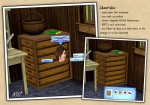 #504

Chest-likes
added on March 9th
I'm using a lot the treasures chests that the expansion pack World Adventure has given us. They're perfect to store various Sims' items, they allow some hacks like the "Give" interaction from MTS to work. Actually, I'd like having a chest in all my houses, but even with Create-a-Style, the treasures chests don't fit all the decorating styles...
So, I made new ones. Due to a Workshop bug, they're not based on the WA chests, but work the same, that's why I call them "chest-like": you can store your Sims items in the chest-like by choosing the "Open" option and drag and drop the items you want to store, or to remove.
Direct Link
http://aroundthesims3.com/objects/function_storage_misc_02.shtml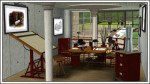 #551

The Architect Office Set
added on July 15th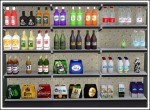 #566

Decorative Drinks
added on August 31st