Rejoining the Living (Kind Of)
Date Posted: 15th Jun 2010 at

06:20 AM
After the monumental disaster that was the apocalypse of all TS2 content on my now ancient desktop, I am pleased to announce that I am back in the community after AN ENTIRE YEAR with new plans for TS3.

Having said that, I can't say I'm not disappointed with a few features (or lack there of.) How is it that EA had the brass to remove the setHighestAllowedLevel cheat?

Sorry, but 4 doesn't do it for me, and the ways I've managed to come across to overcome that obstacle are one step too many. (I do love the individual roof slider, however.)

At any rate, if anyone still reads this thing, are there any creators out there aching for a request? I've noticed a rather disturbing dearth of build items in the community.

I wouldn't dare attempt meshing.
Date Posted: 5th Jun 2009 at

02:25 AM
I regret to inform all of my loyal supporters that I will be unable to continue creating with TS2. I had so many projects left nearly finished, the most monumental by far being Innes House (which was, in every sense of the word, an epic undertaking.)



But lo! There is life beyond Pleasantview! Beyond Verona Valley! I hope to continue creating with the advent of The Sims 3. Thanks to everyone who supported my (at times) system-crashing lots! My missing wallpapers! My Hatfield without gardens! My extensive abuse of boolprop!

Look for new proprietal properties soon!

Within the coming week (promise!):
Date Posted: 24th Mar 2009 at

06:36 AM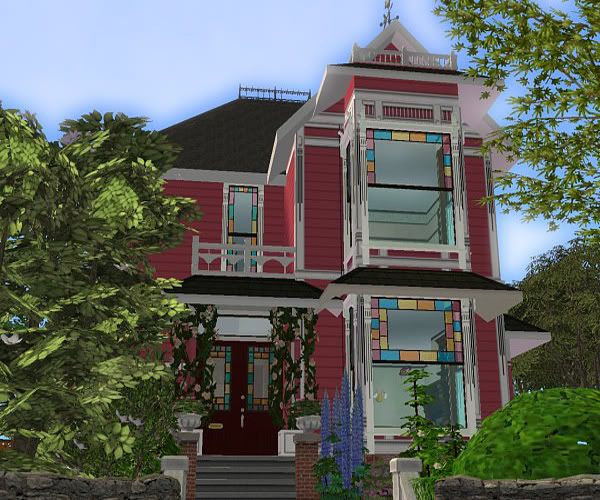 Edit:
Things have been INSANE. Give me time, guys. A L M O S T !

Date Posted: 14th Dec 2008 at

06:59 AM
I've been terribly bogged down with work and school these past months. I know I've said in the past that I had some lots to upload, but I've decided to compile this into one big project: A Field Guide to American Architecture. I'm going to trace architectural heritage back to pre-Colonial/Colonial periods, the Victorian era, Romantic revivals, Neo-Classical, Art Moderne, and Modern. This will cover an expanse of time from roughly the late 1600s to the latter end of the 20th century. Each upload will consist of a quintessential example of a style, which will may include, but not be limited to:

-Saltbox/Cape Cod
-Medieval
-Georgian
-Adamesque
-Federal
-French Colonial
-Spanish Colonial
-Monterey
-Second Empire
-Italianate
-Stick/Eastlake
-Queen Anne
-Folk Victorian
-Gothic Revival
-Tudor/Tudor Revival
-Colonial/Greek Revival
-Neo-Classical
-Beaux Arts
-Mission
-Craftsman
-Art Deco
-Contemporary
-Modernistic

This is going to be a huge undertaking, and I've decided to re-vamp the Spencer Mansion, because the old version I have is absolutely dreadful. I'm also trying to figure out why it is that some do not get a complete file when downloading. Be patient with me, and we'll see what happens!

Now if only phoenix_phaerie would upload some of her Modern Georgian Manor Build Set...

I'm keeping my fingers crossed that I'll see it soon, phaerie! The anticipation is killing me!
Date Posted: 28th Sep 2008 at

08:42 AM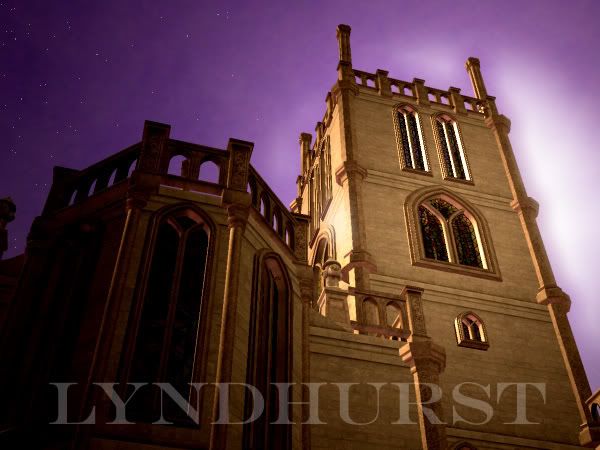 I hope to be finished with this (relatively) soon. It seems like its been ages!
Date Posted: 20th Aug 2008 at

02:31 AM
Due to computer/internet problems, all requests have been canceled. Sorry about this folks, but there isn't much I can do about it. If you still have a request that you may potentially wish to have fulfilled in the future, please refer to the request entry and leave a post there as you normally would. Once things are up and running again, I'll start back up on them. Please don't PM me about this -- for the moment, it is out of my control.