Some IN-Game Hidden Objects
These items are not for CAW- they are game objects and should be installed to your
Game Framework files.
You might like them when building lots for your world.
Again, I have not modified these items at all except to enable them for in-game use.
Some may have also been released/ extracted by other people- if so, I apologise for the duplication.
If you share lots/ worlds made using these items, people do NOT need to download these- they are already in the game files. These mods just make them available in the catalog.
Late Night Items
These require Late Night EP.
Food Truck and Parking Space
These show up in the buydebug Miscellaneous menu. Please note that they cannot be deleted once placed, as per game design. If you are using in a 'Suburb' world then the trucks will be parked and will disappear/ reappear occasionally. To make them drive around it seems that you need a 'City' such as Bridgeport. Discussion on that
in this thread
, please read the entire thread before you do anything! I've found that in a large world you will need several trucks/ parking spaces to get a good result- I used 15 in Sunset Valley. The truck is CASt enabled.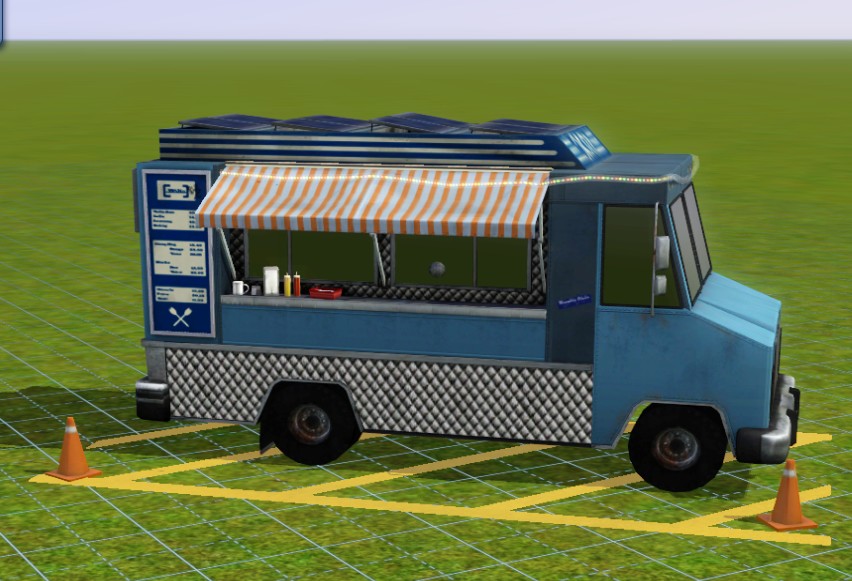 Buyable Apartment Mailbox
This shows up in the buydebug Miscellaneous menu. Once you place it on a residential lot, the residential mailbox will vanish.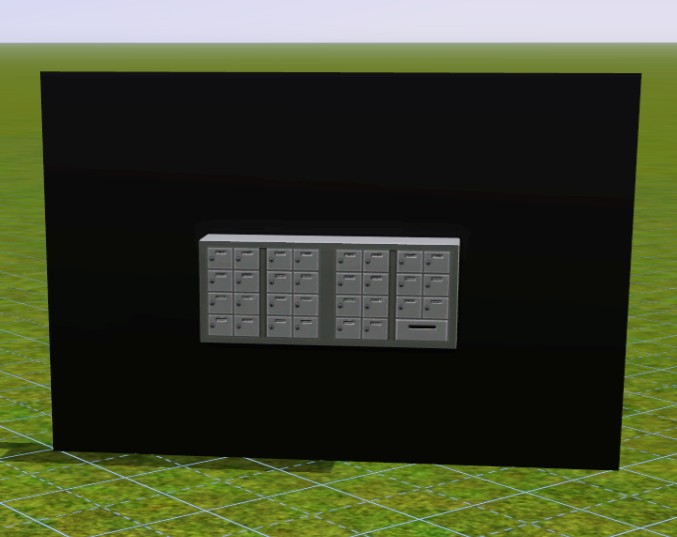 Public Picnic Spot
This requires Basegame only, shows up in the buydebug Miscellaneous menu.
In Sunset Valley Central Park, this is the object that allows townies to autonomously have a picnic. Place the blanket on your lot and then, in live mode, it will vanish until a townie decides to use it.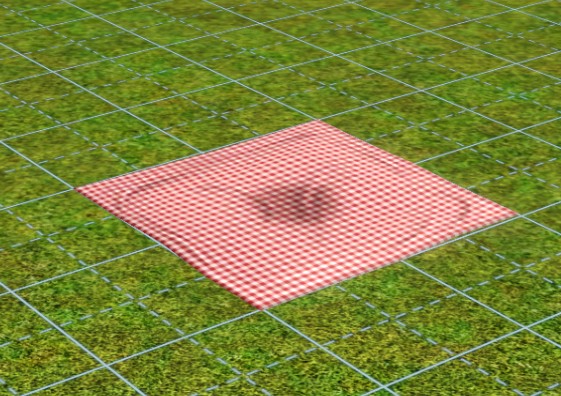 Permanent Tents
Requires World Adventures, show up in the buydebug Miscellaneous menu.
These are the erected tents so that you can build your own base camps in a vacation world, or just make a camp ground in your main world. Sims will not put these in their inventories.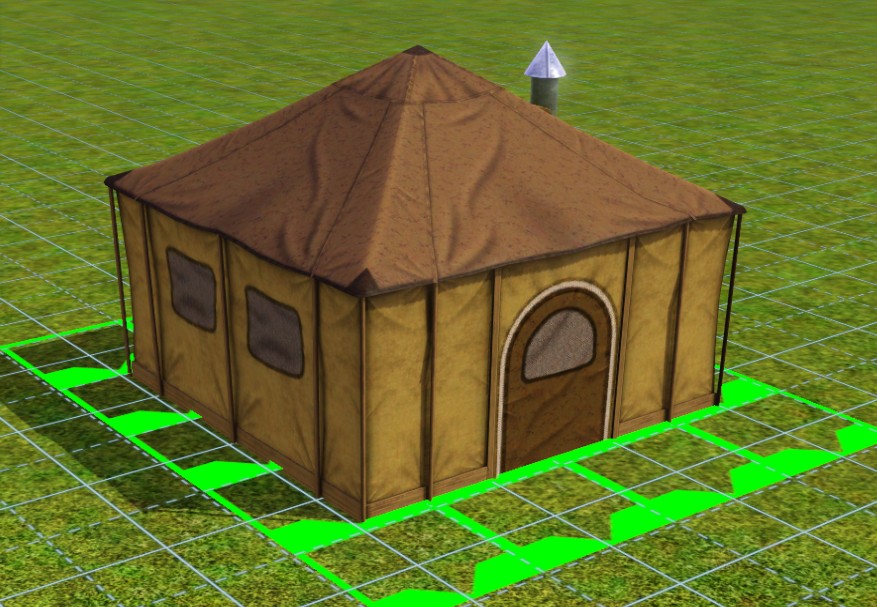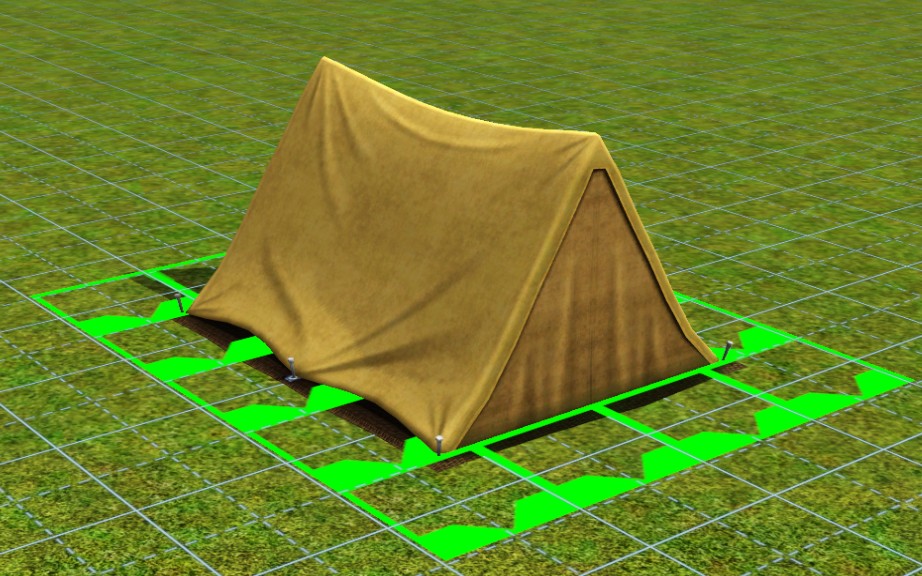 Showtime Items
These require the Showtime EP.
Big Show Venue Shells
These show up in the Community Objects section in Build Mode, alongside the rabbithole buildings. If you filter your build mode items by 'Showtime EP' you will be able to find them more easily in the catalog.They are called 'Hoi Polloi Event Center' and 'The Binder Clips Center' in catalog. The Hoi Polloi is a Theatre rabbithole, which you can also build a showtime stage within. The Binder Clips is a Stadium shell, which you can also build a showtime stage within. For both of these shells, if you place them on a lot zoned as 'Big Show Venue' they will function both as the designated rabbithole as well as a Big Show Venue, just as they do in Starlight Shores.
Please note that these shells cannot be moved or deleted once placed, as per game design. Both shells require a 64X64 lot.


Proprietor Placement
This item is not strictly needed to create custom show venues, since any showtime lot with a stage will eventually spawn one of these. However, if you would like more control over where your proprietor stands, you can use this item.
It shows up in Buydebug; filter the catalog for the Showtime EP to find it more easily. As with the crowd placement items, when you first place this object it will be invisible, but if you enter out of buy mode and back in it should appear. Only use one per lot; more than one Proprietor is not necessary.
As per game design, this object cannot be deleted once placed; however you can move it using the Moveobjects On cheat.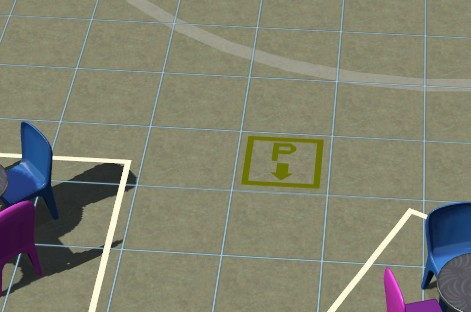 Please let me know if you find any problems with these items; please backup your savegames before installing.