Mrs Miggins' Pie And Bread Shop
A snapshot in time of an old London back street, featuring Mrs Miggins's Bread and Pie Emporium.
Front of lot and rear of lot
Her simple home consists of the shop itself and an upstairs room - no running water of course.
Floor Plans
Poor Mrs Miggins! Left alone to run her shop, her husband is off fighting the war against that scoundrel Napoleon Simaparte as she struggles to earn a living
for herself and her baby.
Additional Pictures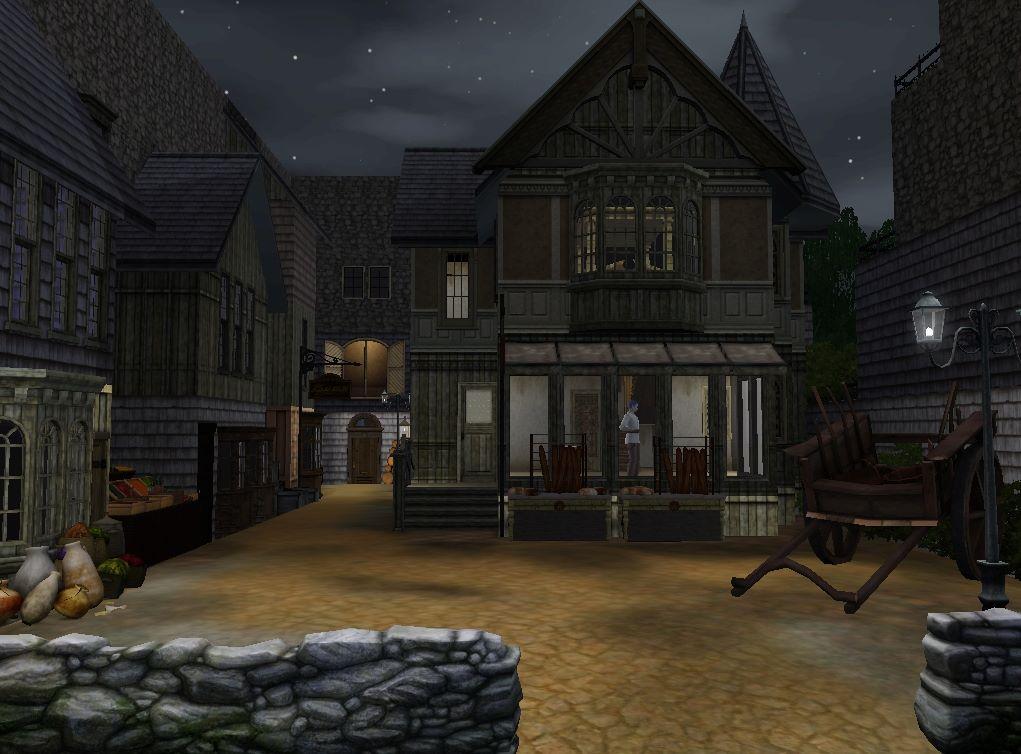 But Mrs Miggins waits - maybe one day, her husband will come home ....
Please note the 'walls' on the fence line are dummy walls and doors and provide merely 'set dressing' and offer no extra room whatsoever; they are essentially 'fences' with windows and doors in. The lot was playtested and there was surprisingly little stamping, shouting and unnecessary peeing on the floor.
Lot Type
Community Hang Out
Mods Used
Buy/Build Restriction Choker by Buzzler
Cheats Used
CFE on staircase
Move Objects On
Custom Content Used
Around The Sims - Free Content
Sims 3 Store Content
Credits
Builders Island - Armiel
- without which most of us would have been royally screwed