27th Jul 2013 at 11:27 PM

Witzenhausen Tudor
So I thought I was not going to participate in this contest. Not sure of the reason why. Maybe I was too busy and had no time, or I was just plan too lazy. But having seen so many lovely houses I just realized that I have no excuse staying away because it has become just too tempting to ignore. So I said to myself there was no problem giving it a go. So after nearly 11 hours building and destroying, I finally came out with this as my entry house. So I present my own entry house into the contest. I call it Witzenhausen Tudor.
With the long hours spent in building this, I guess my brain is just too steady to think properly. And so I honestly do not know how to describe the house but I guess I will allow the pictures to describe it for me and where necessary, I will offer some information. The house is intended for 2 Sims preferably a newly married couple. I humbly ask for forgiveness in advance for the amount of pictures shown.
The house contains the following
Living room
Kitchen
Dining (With Island counter for 2)
Laundry room
I bedroom with double bed
Library/Study
BBQ area
Swimming Pool
Garage
1 and half bathroom

Required Image Shots:
THE FRONTVIEW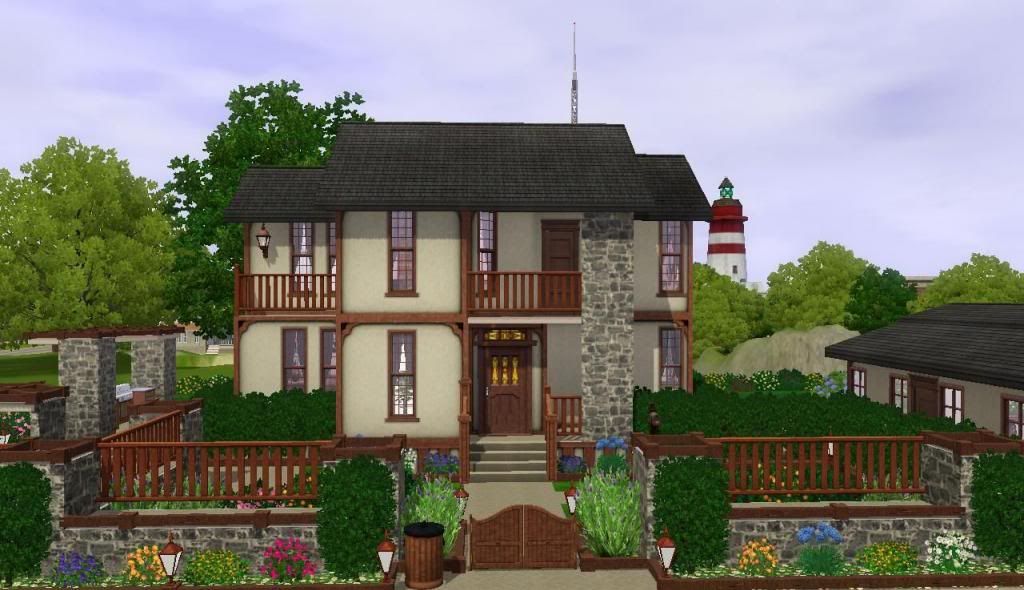 The BACK VIEW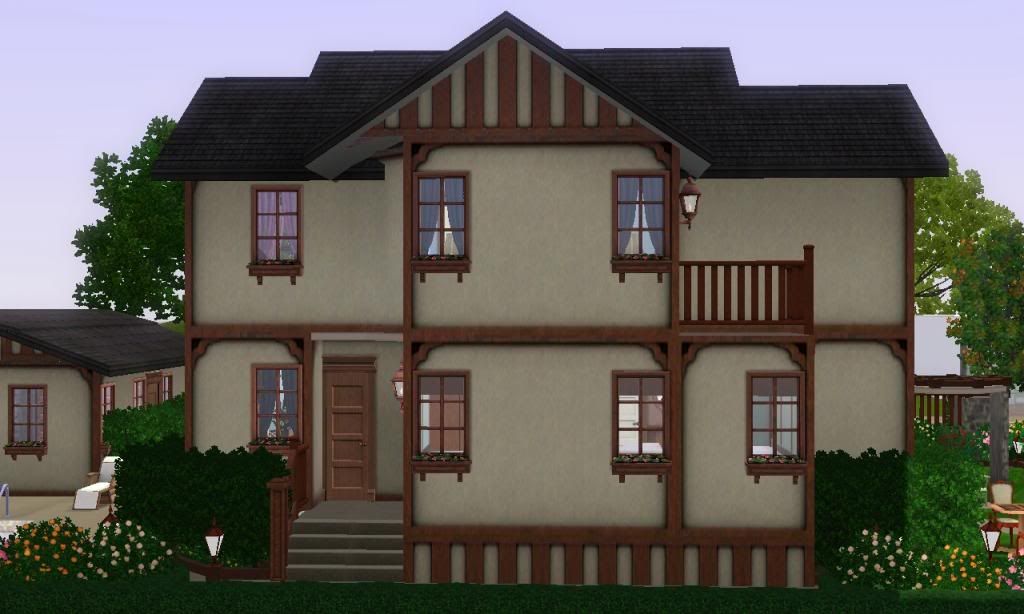 FLOOR LEVELS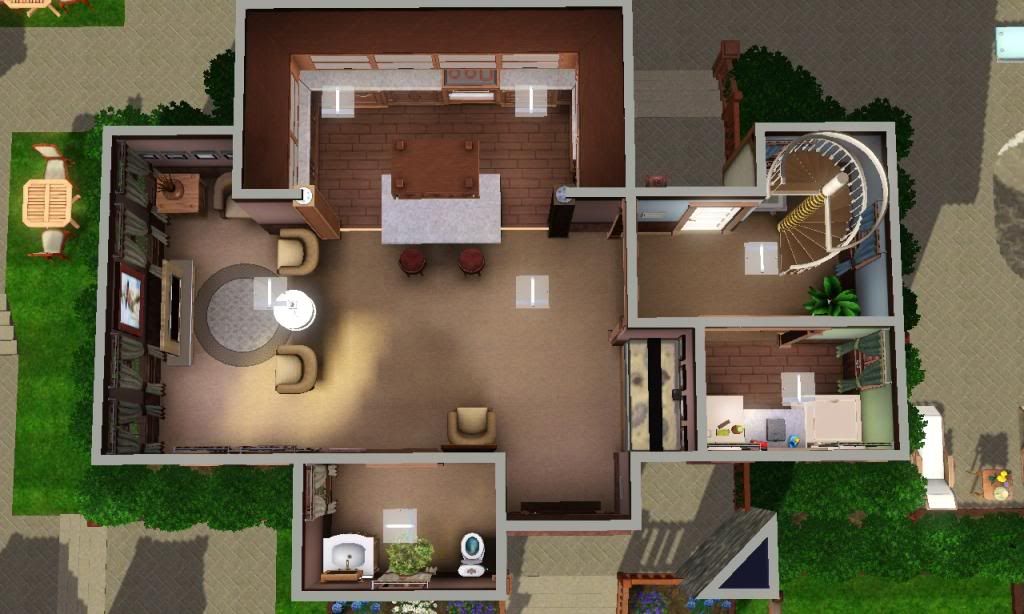 The Ground floor layout, also showing the non modified foundation shape/size. The entrance into the house, welcomes you into an open combined living room and Kitchen, with an attached counter island dining for two. There is a rest room for visitors. There is also a small hall way that leads to the laundry, stairways to the top floor and an access to the outdoor area.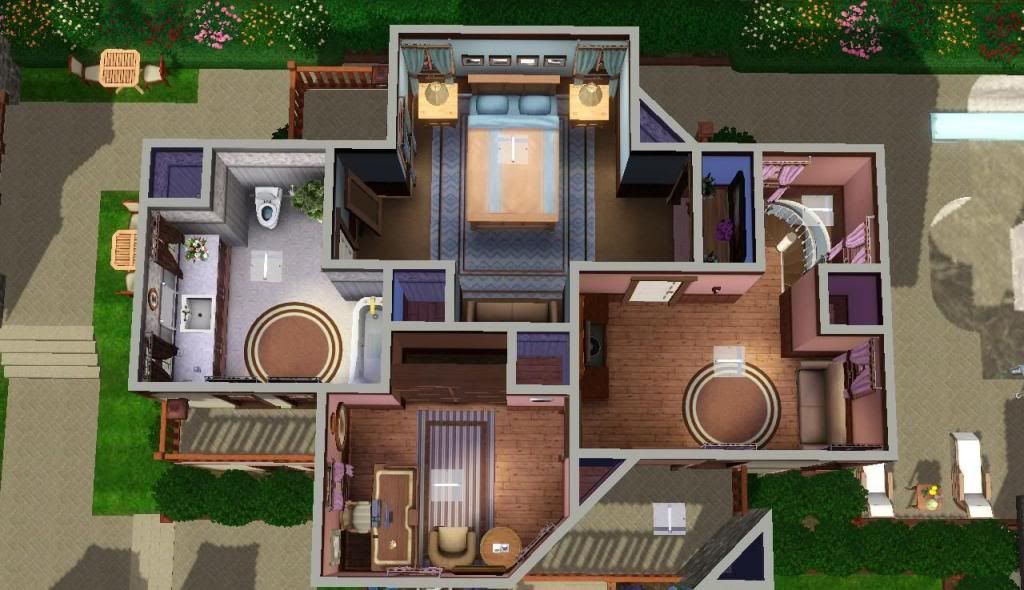 The little hallway on the ground level provides the stairway to the top floor. You are welcomed to the top level by a small private living space ideal for relaxation from prying eyes. From here you have access to the study/library and also access to the only bedroom in the house.



A view of what the inside of the garage looks like.

FOUNDATION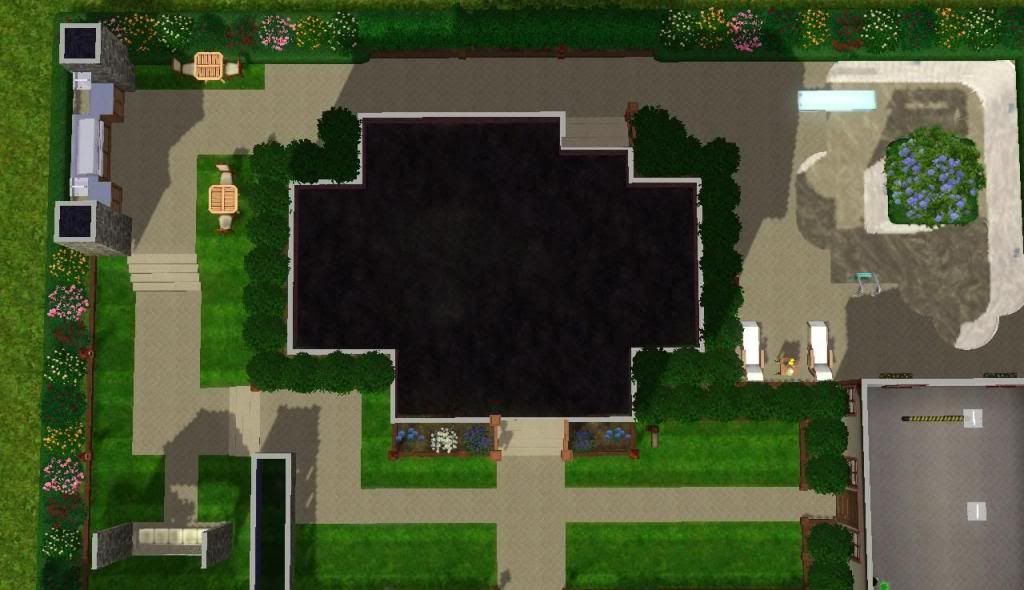 Image of foundation showing showing non modification

ROOFING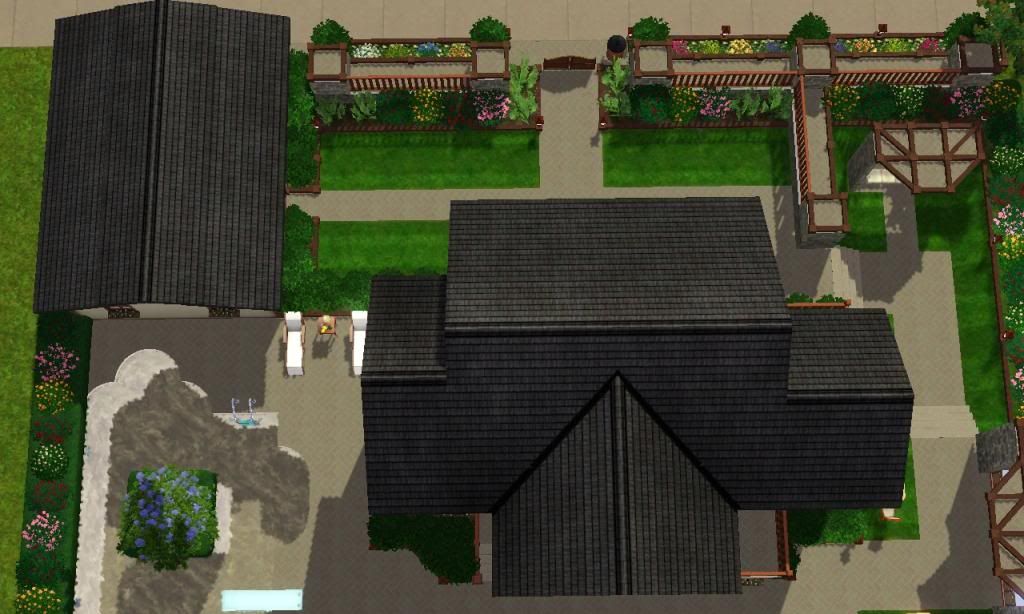 Overview of the lot layout, showing the roofing of the house.



Additional Images:
Exterior House Image Shots: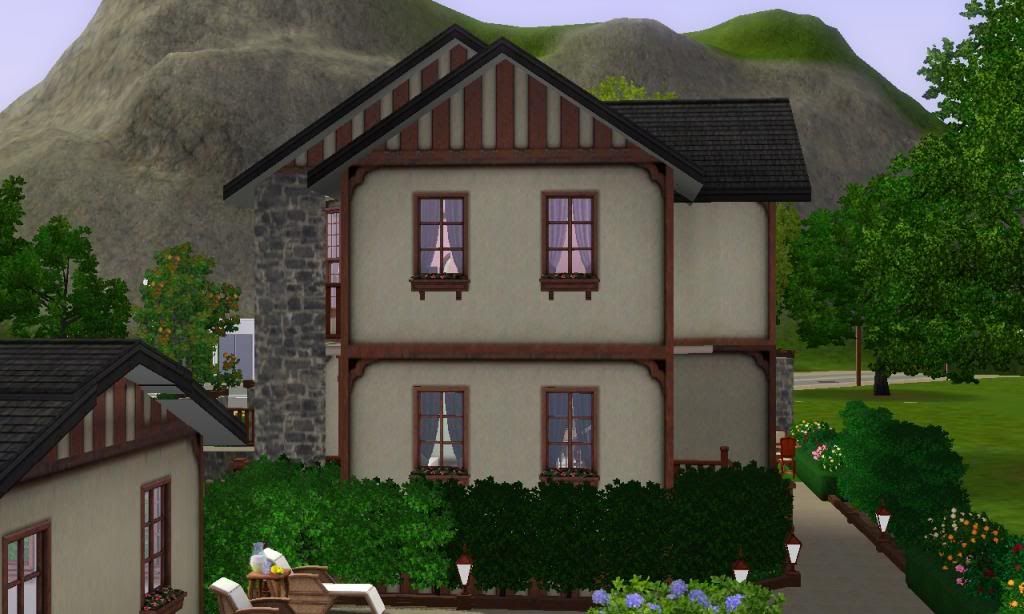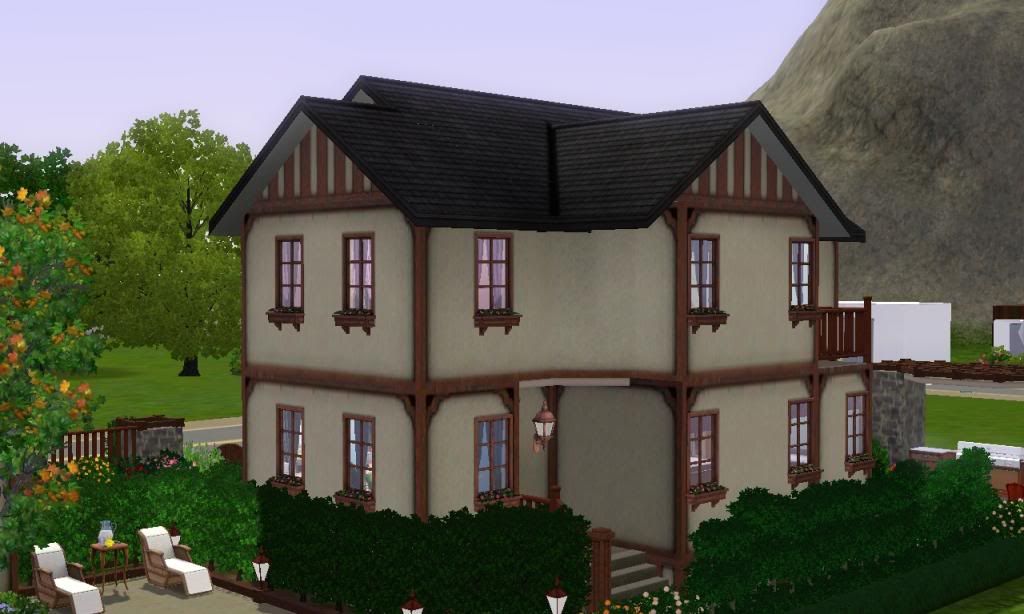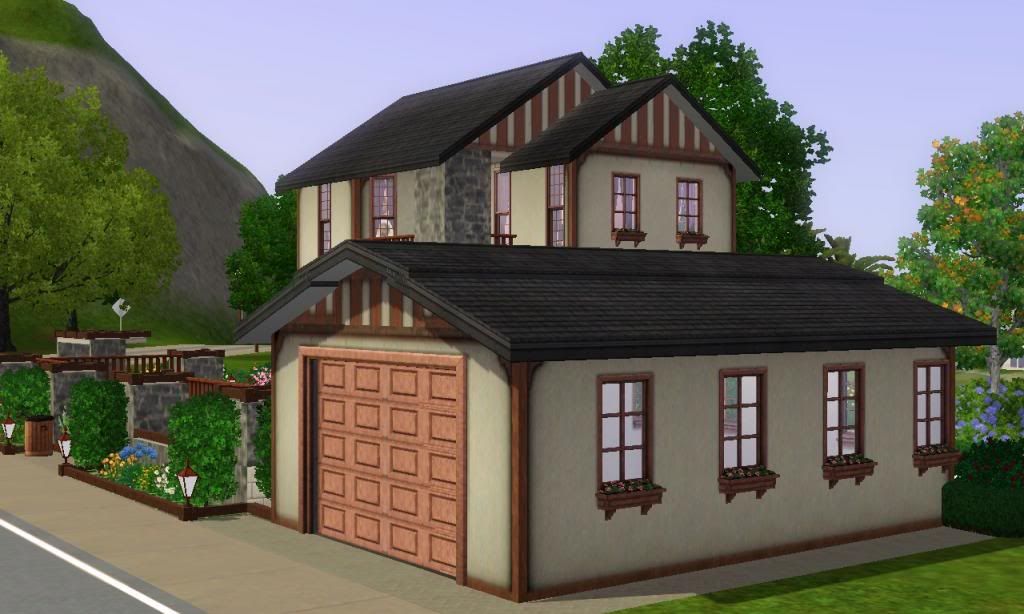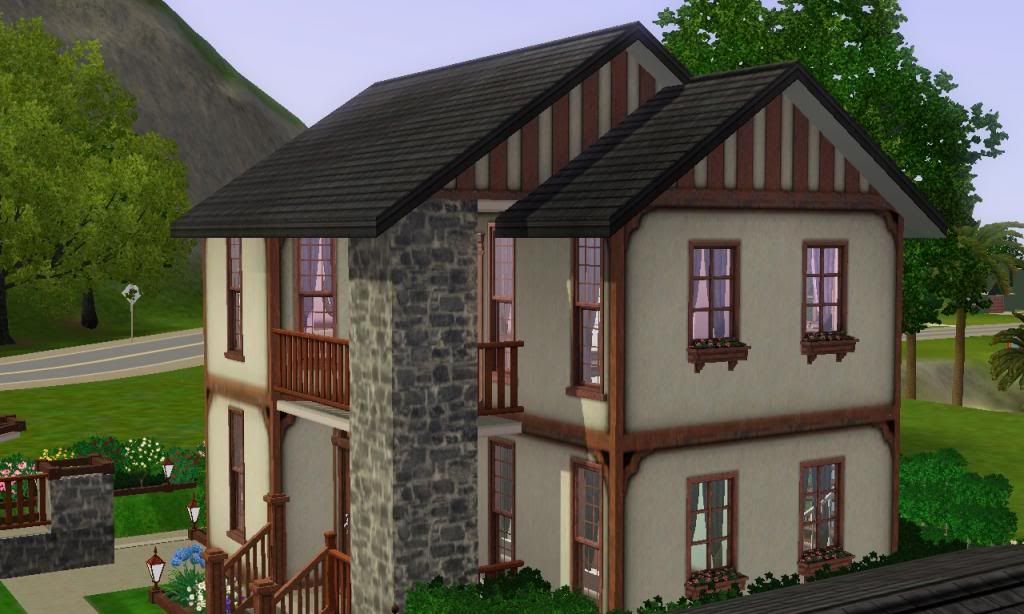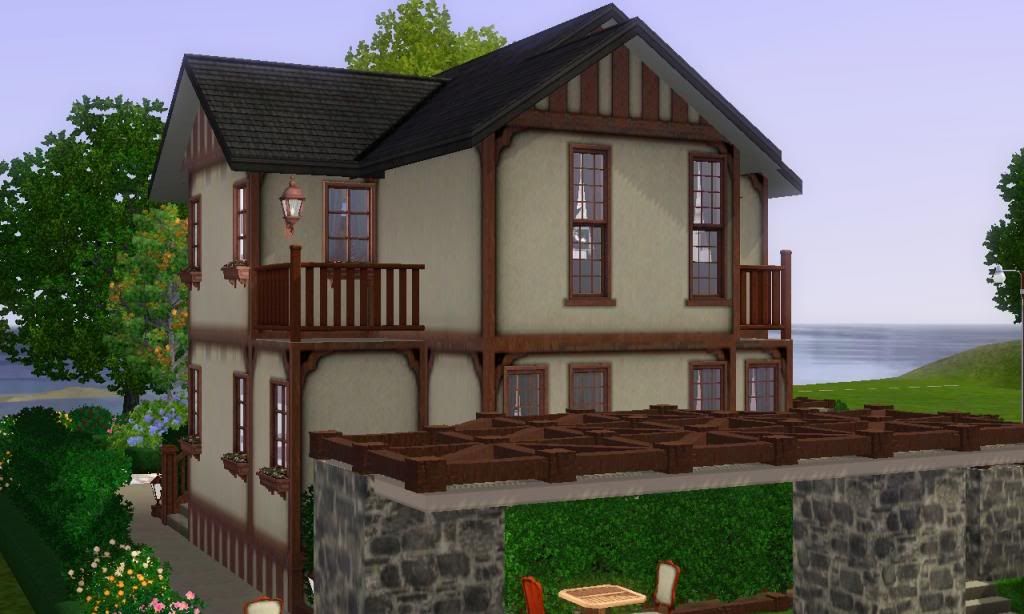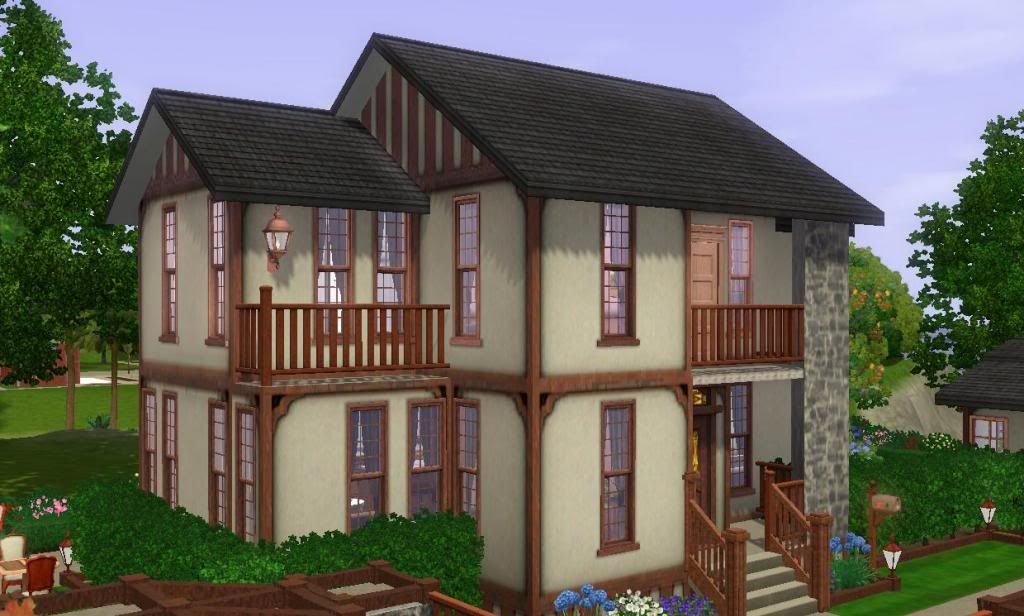 Landscaped image shots: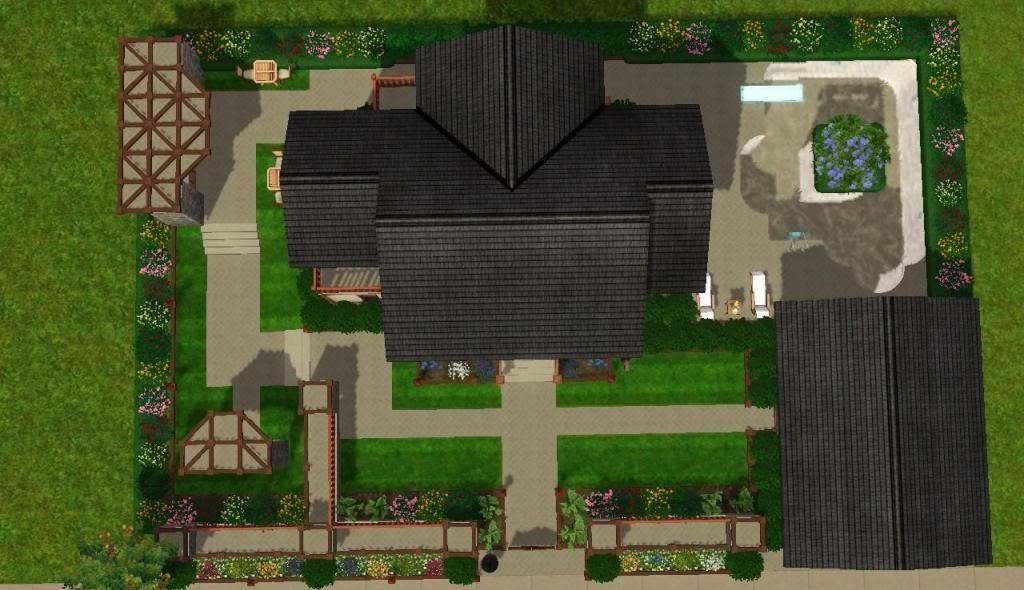 General overview of the lot as a whole showing the landscaping from top bird eye view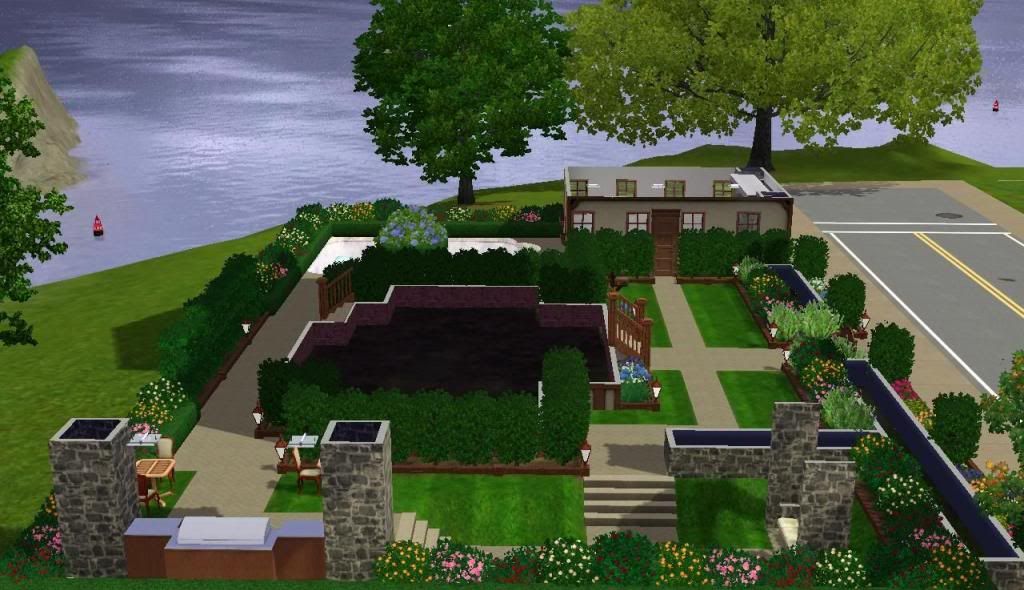 Perspective view of the landscaping from an angular view with building down.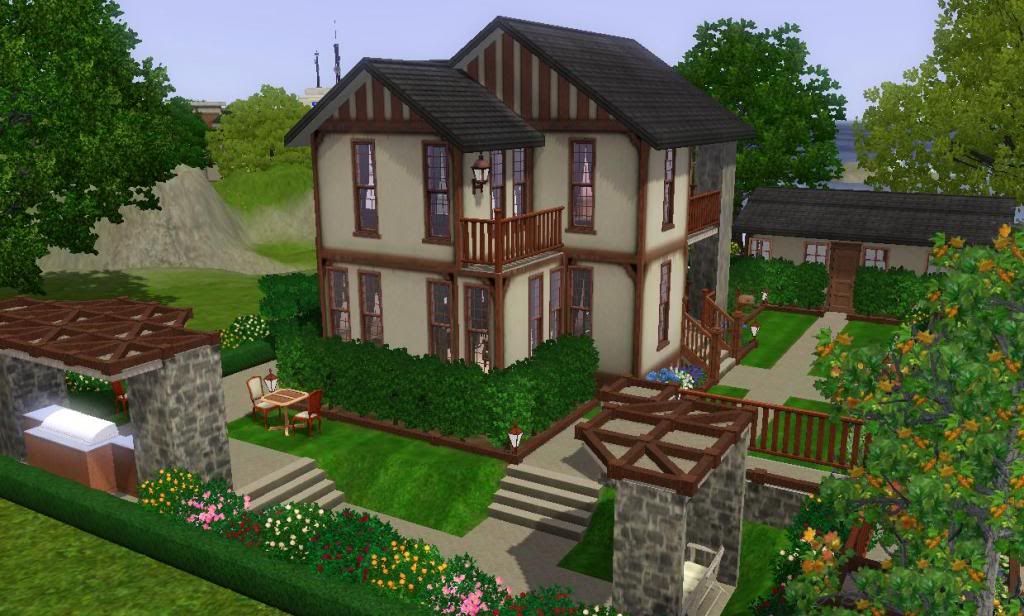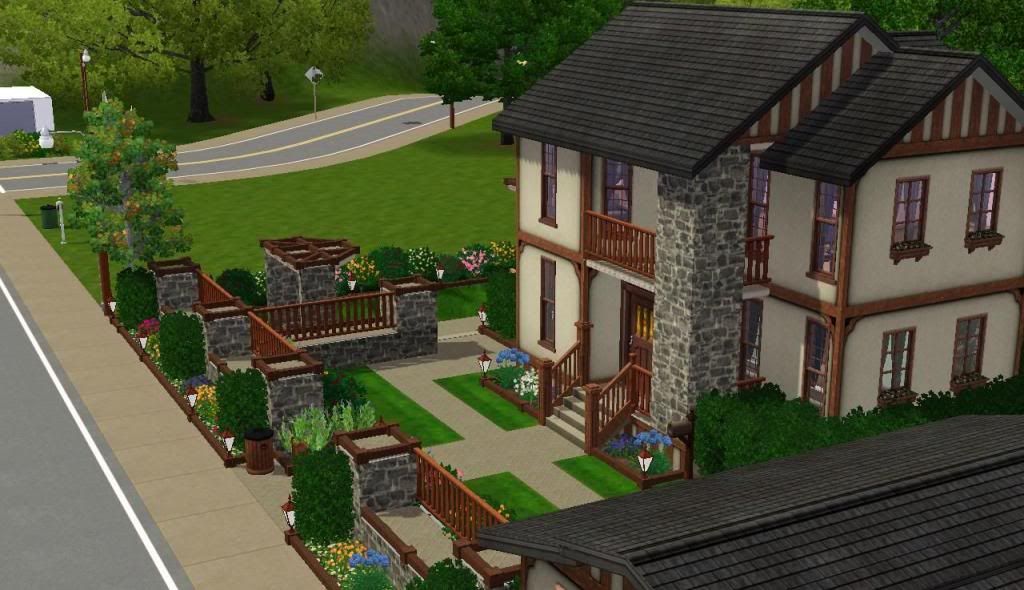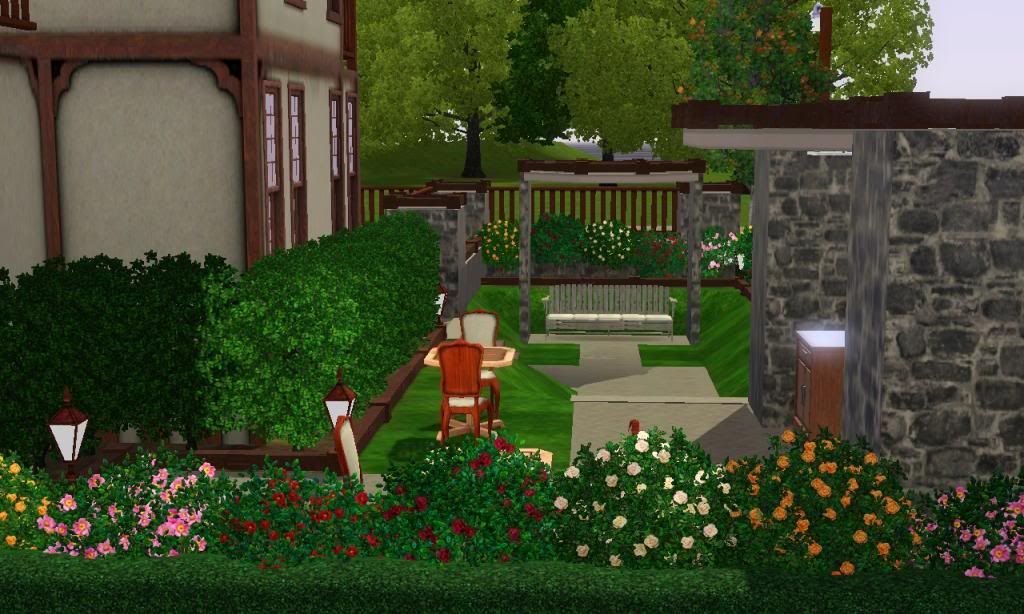 [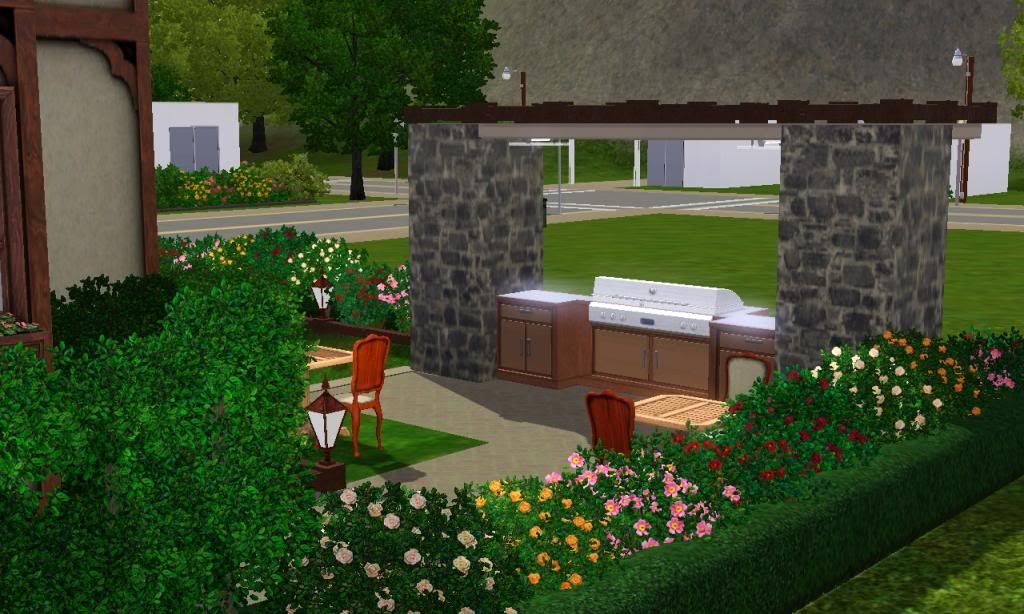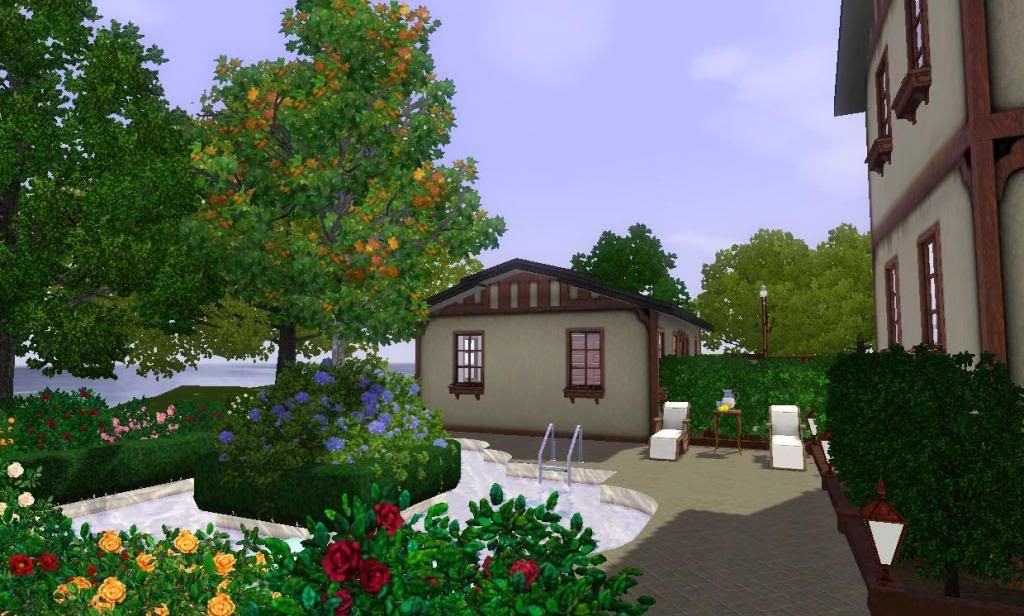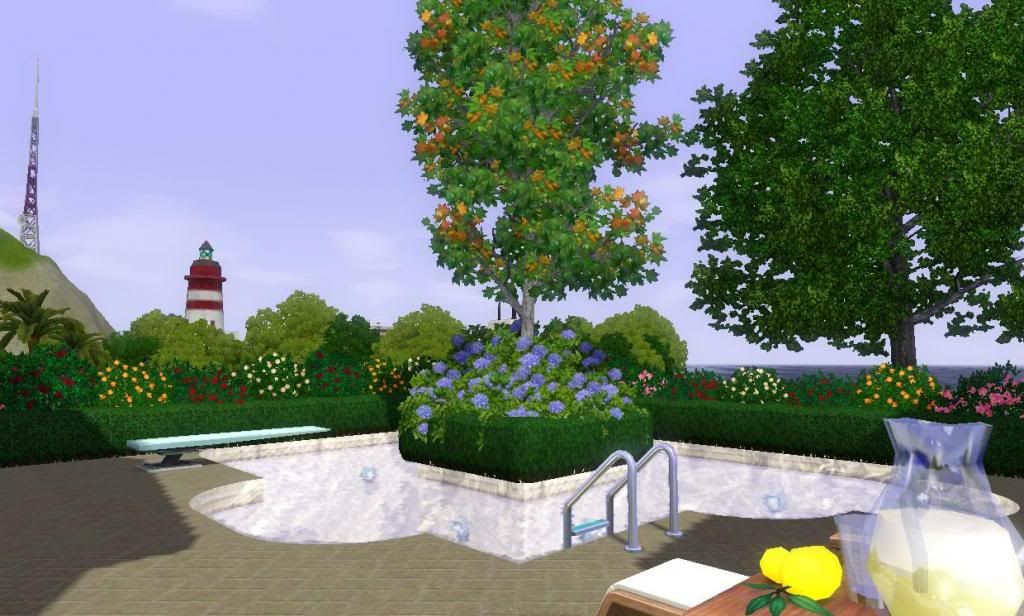 Interior Shorts:
LIVING ROOM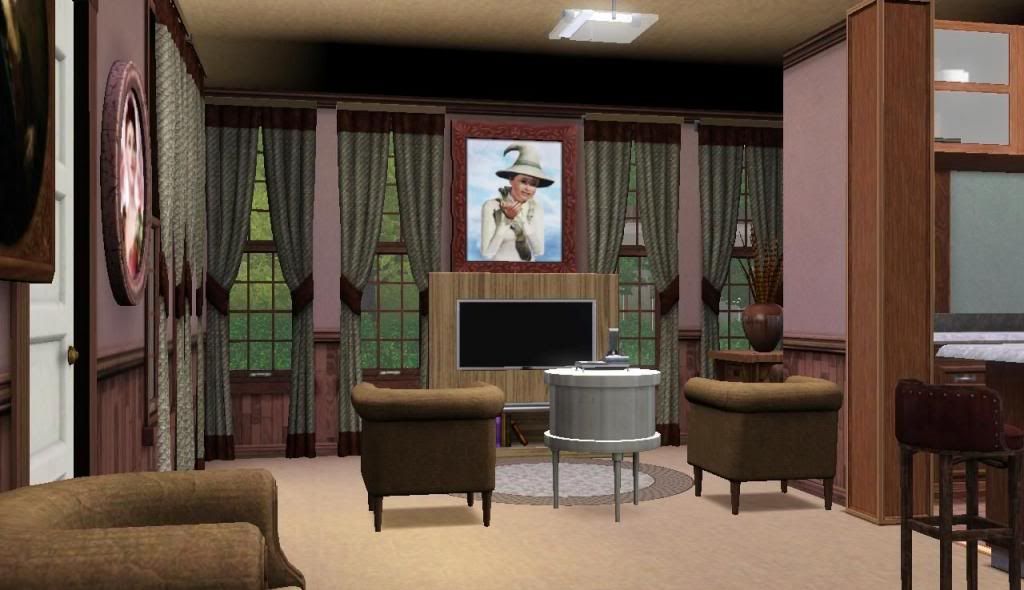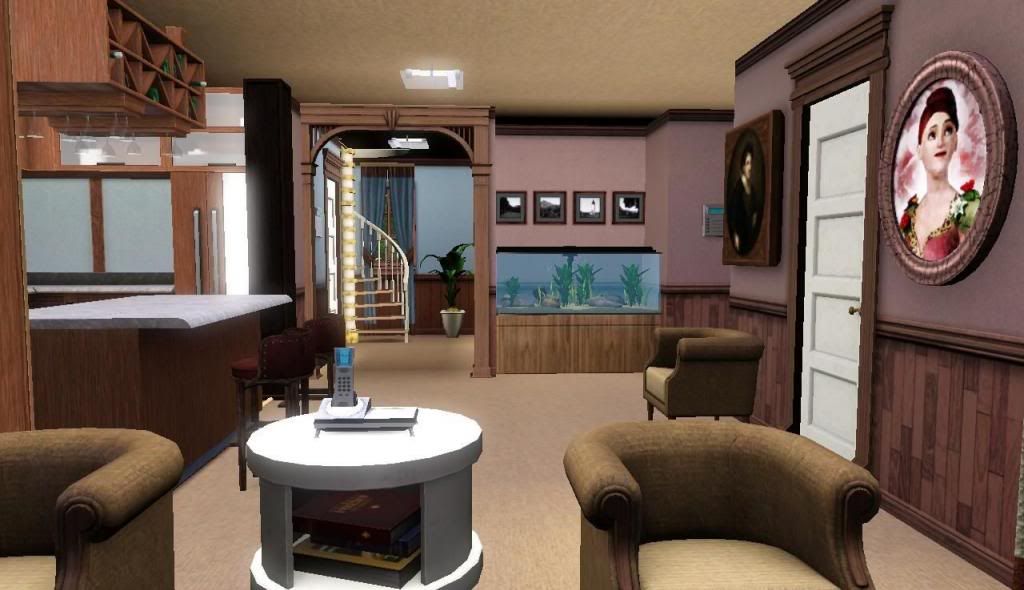 KITCHEN WITH COUNTER ISLAND DINING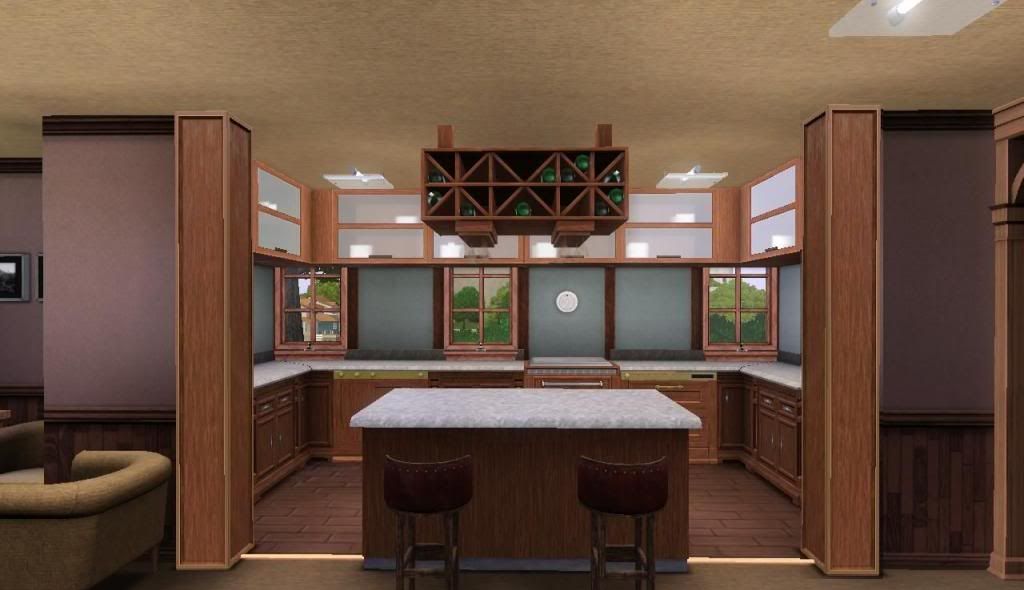 BEDROOM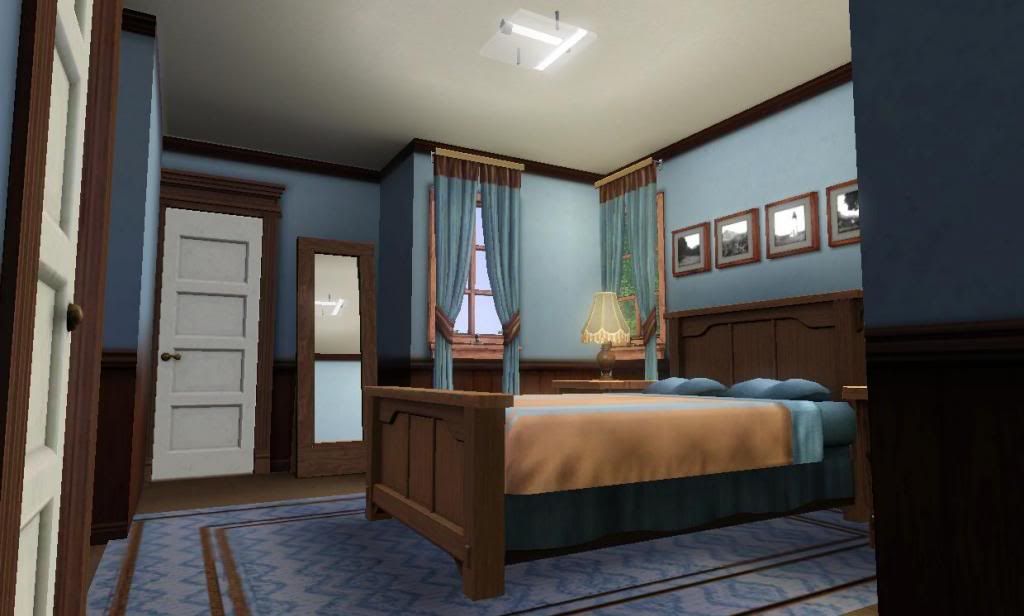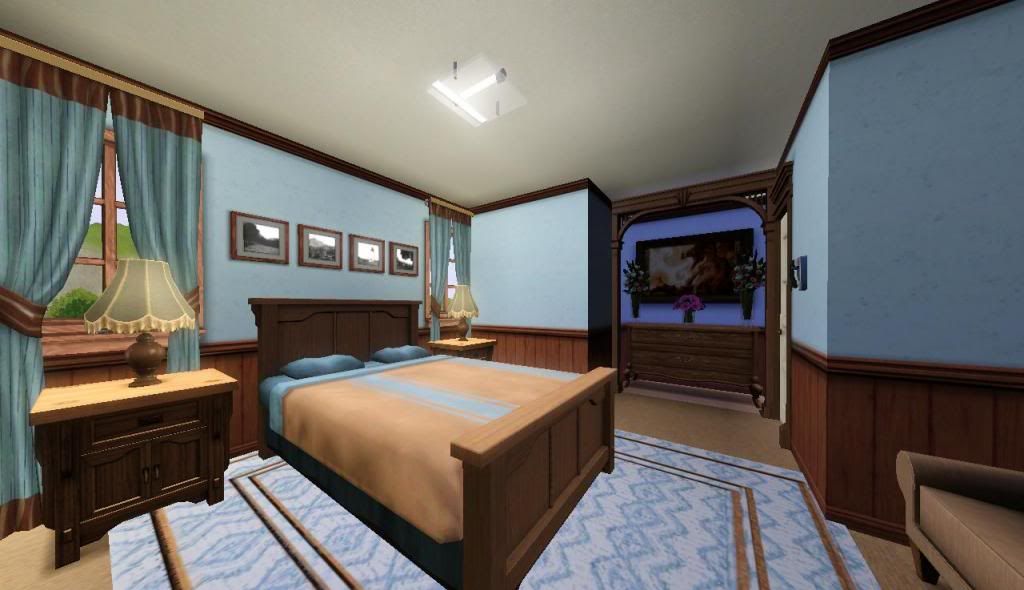 BATHROOM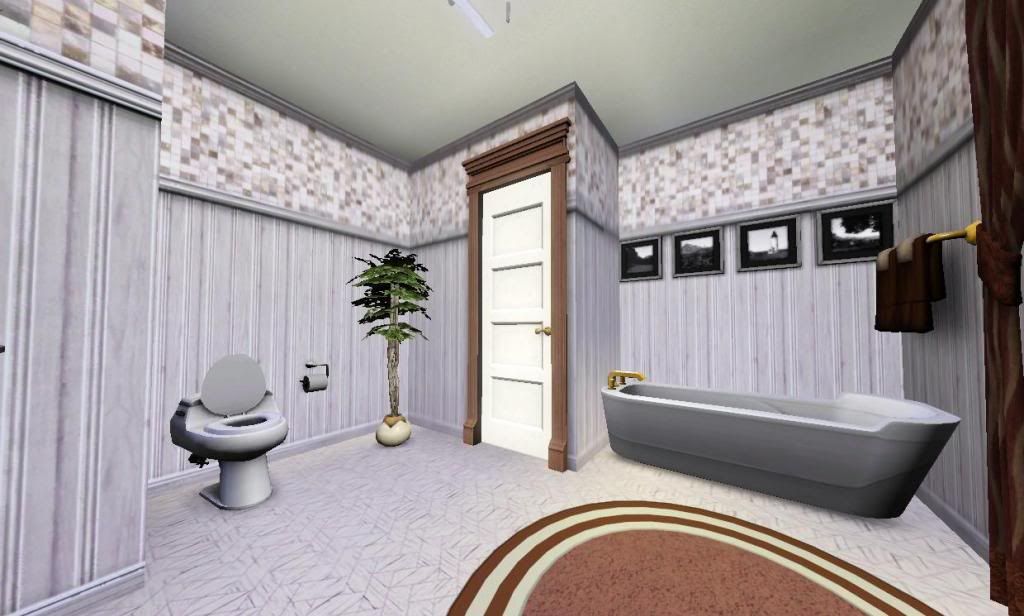 LIBRARY/STUDY
LAUNDRY
FIRST LEVEL PRIVATE LIVING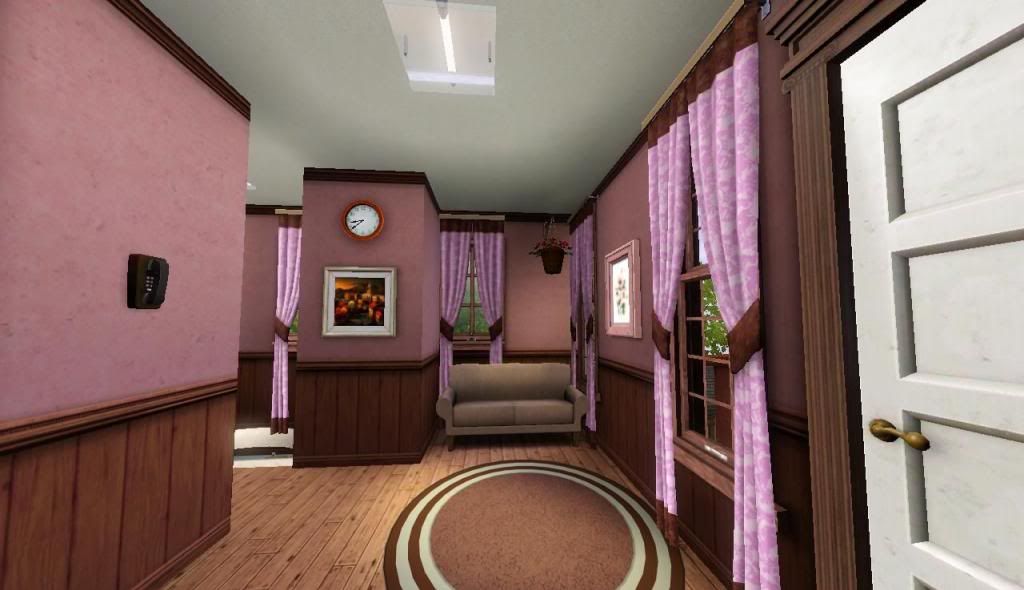 Custom Contents:
The house was built mainly with contents from TS3 EP and SP. THe only Custom contents used are Modern Mowed grass terrain paint and the bedroom rug both by me