Chalet Encombré
Chalet Encombré
When Virginie and Luca saw the secluded Chalet Encombré from atop a nearby mountain, they instantly fell in love. The sporty young couple dreamed of days spent snowboarding in the surrounding mountains followed by cosy nights before the chalet's fire.
Entranced by these dreams, they snapped up the chalet and set about transforming it into their dream home. They often clashed, minimalism against traditional ski-chic, kitch against practical style, modern technology against the joys of a warm fire and a good book. The transformation faltered, directionless.
Ten years and two sons later, the chalet never quite reached the couple's ideal, but time has turned the chalet into a chaotic but warm family home. Books litter every surface, snowboards hang un-used over the ever-busy staircase and the garden has fallen into messy but calm disarray.

The chalet features an open plan living area, two bedrooms and one family bathroom. The chalet's stone and wooden floors, along with wooden walls, remain largely uncovered throughout.
The master bedroom leads onto a large balcony with views of the mountain from where Virginie and Luca first set eyes on what would one day be their home.



(Front)



(without large trees – for a clearer view)



(Back)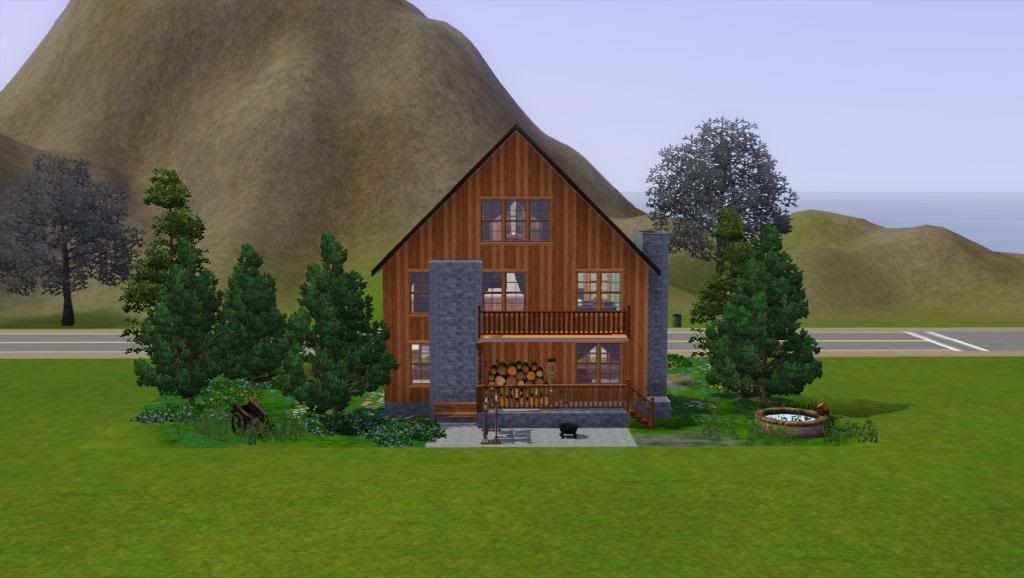 (again without trees)



(Ground floor)



(First floor)



(Attic room)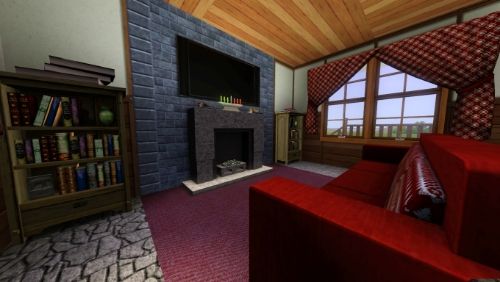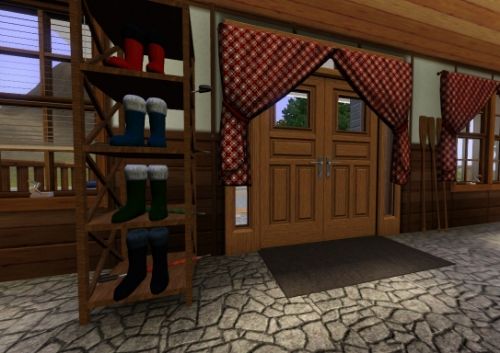 The garden is overgrown and dominated by large fir trees, crops of wildflowers and weeds. It may not be the sculpted gardens Virginie once dreamt of but the shaded nooks and shallow pond make a perfect play area for their two mischief-prone boys. The boat they once dreamt of taking to the mountain ponds sits broken and abandoned, an idea prop for many an afternoon's pirate game.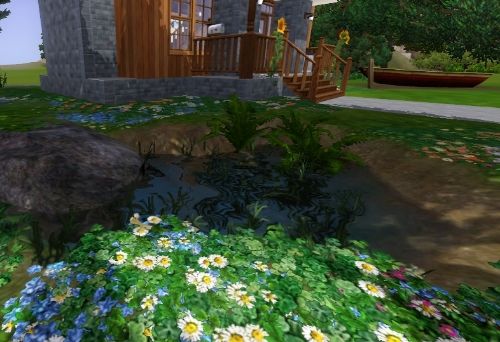 CC:
Sofa is the
Forte Sofa
from the EA Store.
All non-EA decorative items, along with the doorside shelves, are by
AroundTheSims3
Lot was built and photographed on
Armiel's Builder's Island