464 Shoreline Drive, Starlight Shores
Hello all.
Round Two
entry. Thanks also to the judges for their work on Round One.
This small bungalow by the shore, is perfect for a sim who wants to spend the summer by the sea, regrouping. Connecting with the surf, sand, and stars, or entertaining lavishly, you can do it all here.
On the ground floor, there is a gourmet kitchen and wet room, and a lounge with powder room, for your guests. The lounge leads out to a two level patio, which features an ample pool, and a hot tub, a full bar, and a dining belvedere. As well, there are showers and a half bath for the comfort of your guests.
A spiral staircase takes you up to the first floor, where you'll find a double living room, full dining room, and bedroom, with its own office space.
Stairs in the bedroom lead you up to the roof, and the sleeping porch, equipped with a half bath for your use. And still, they open out to a private rooftop garden, perfect for gazing at the stars.
Required Screenshots
Front/Street View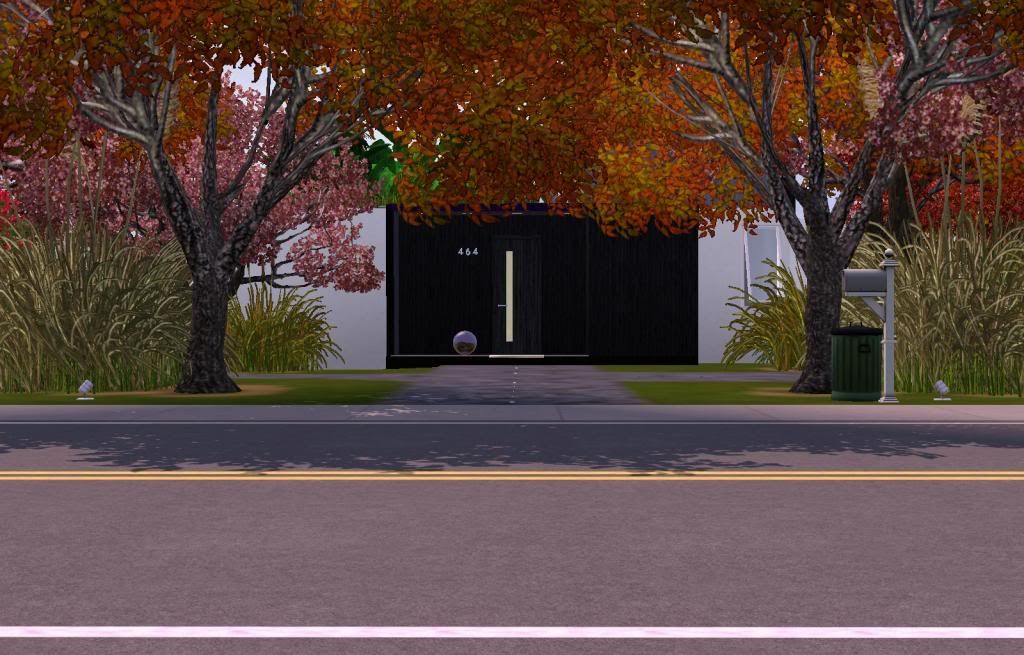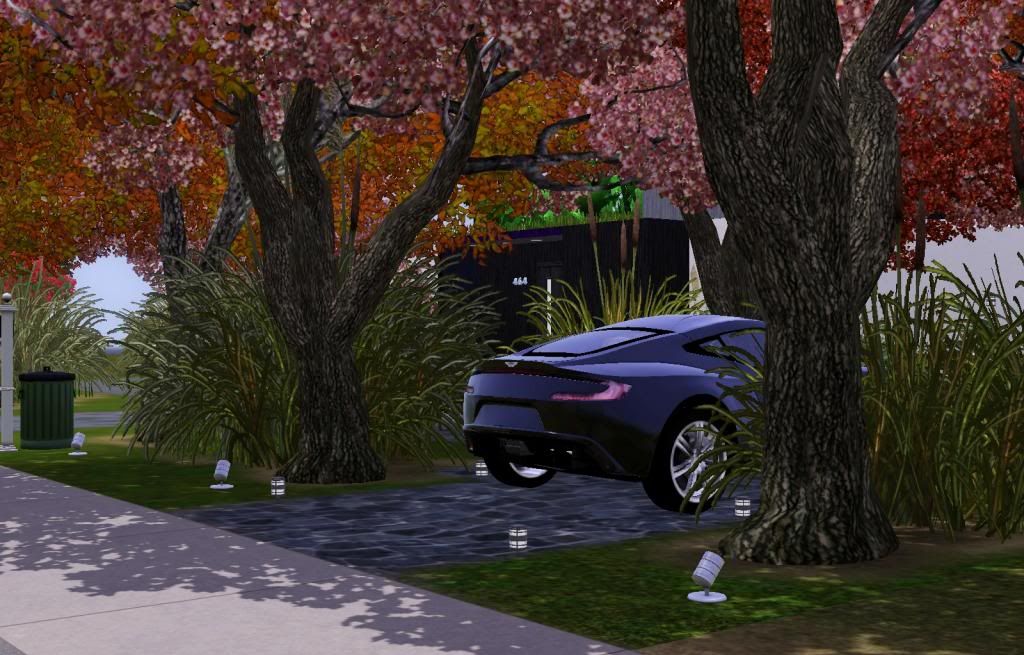 Back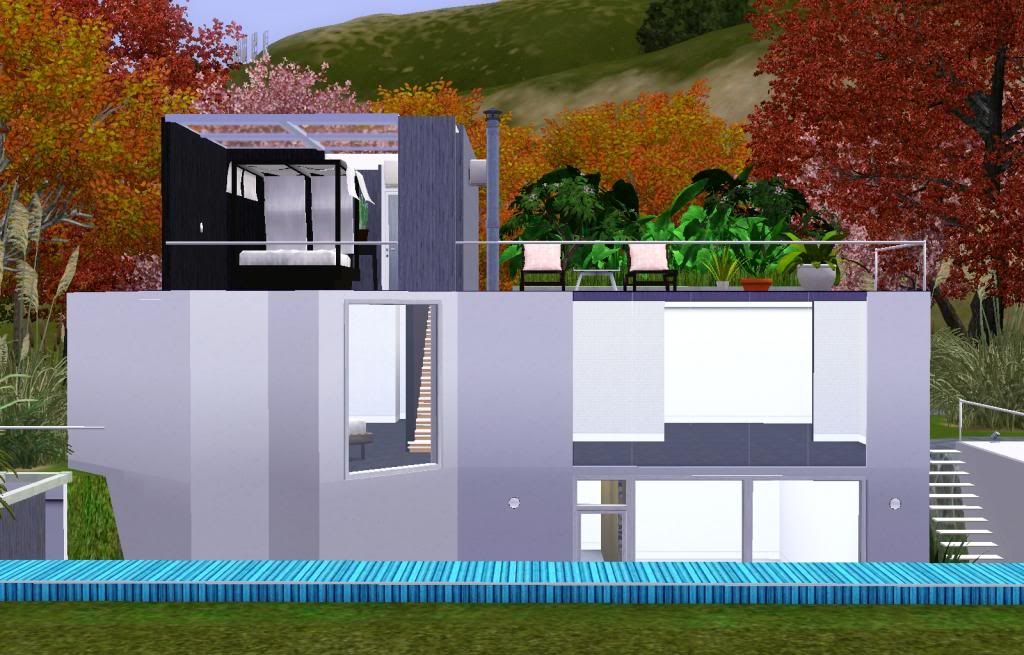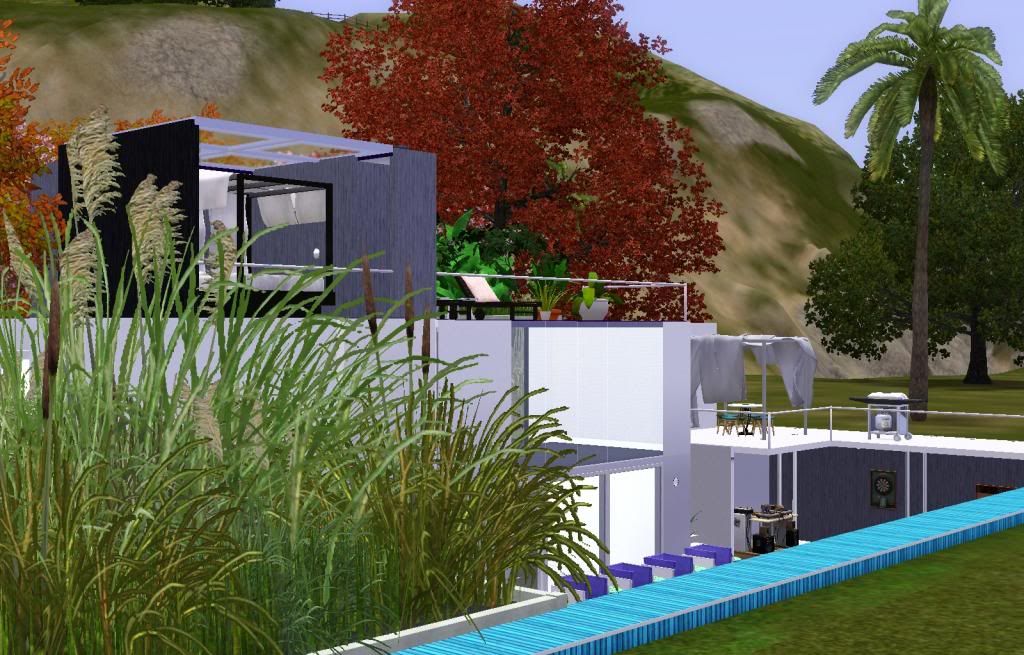 Floorplans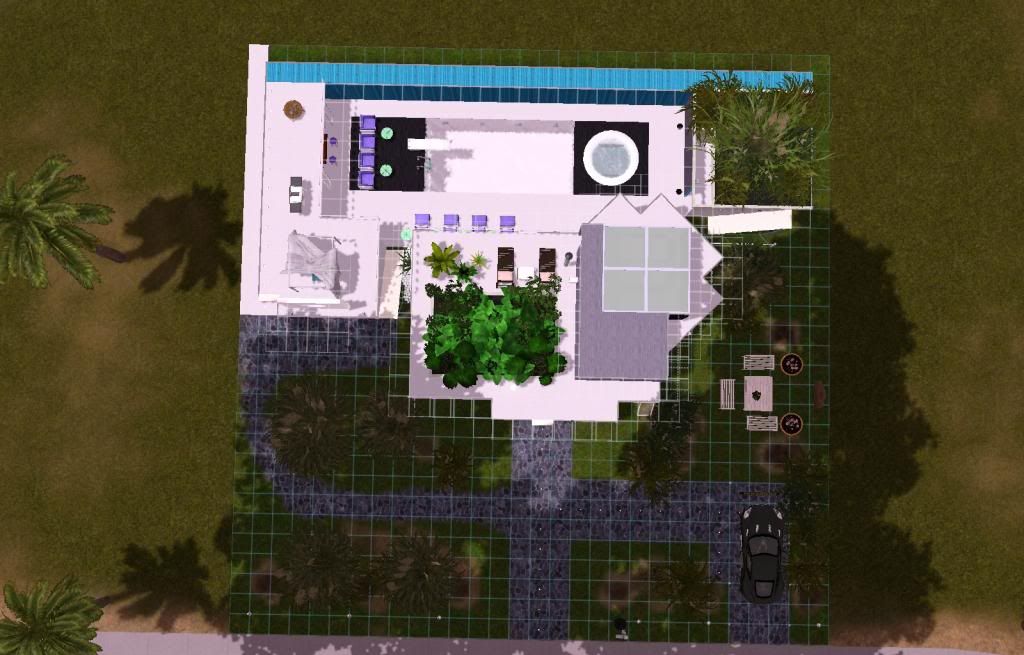 Ground Floor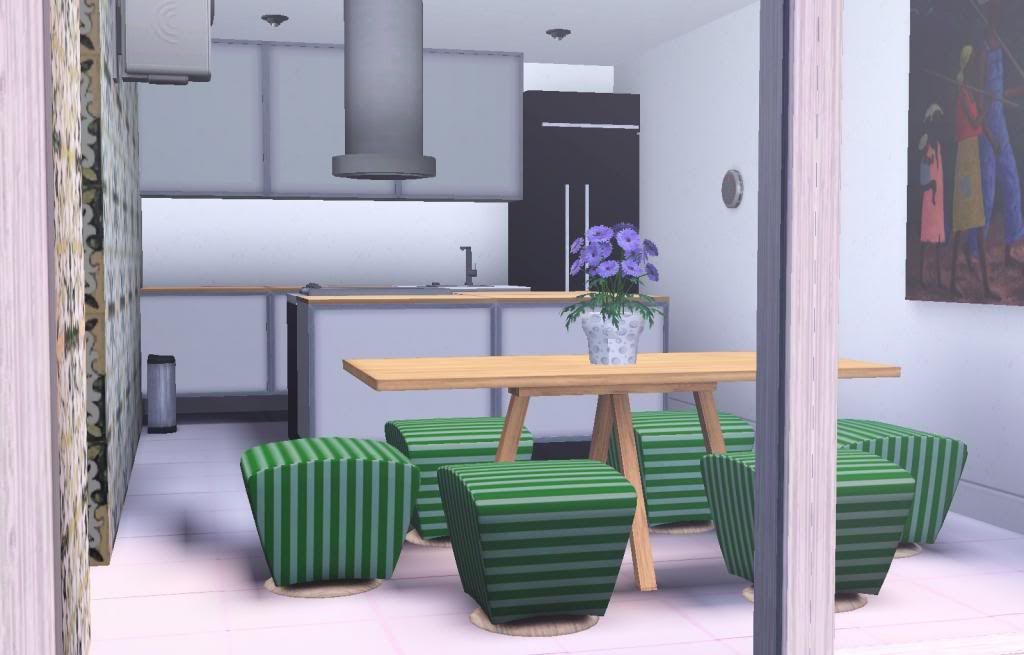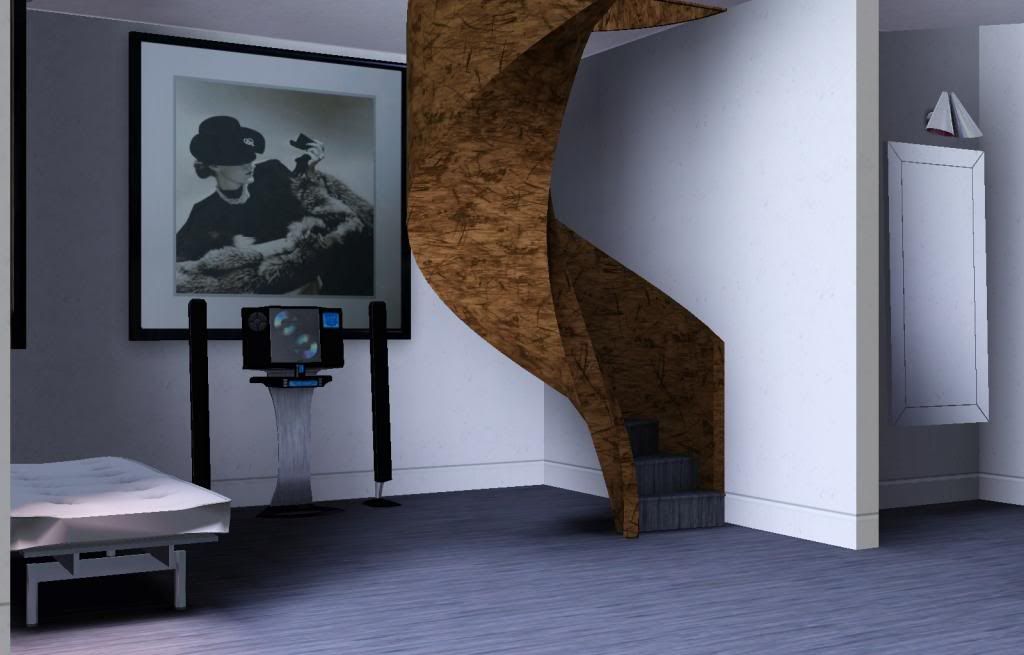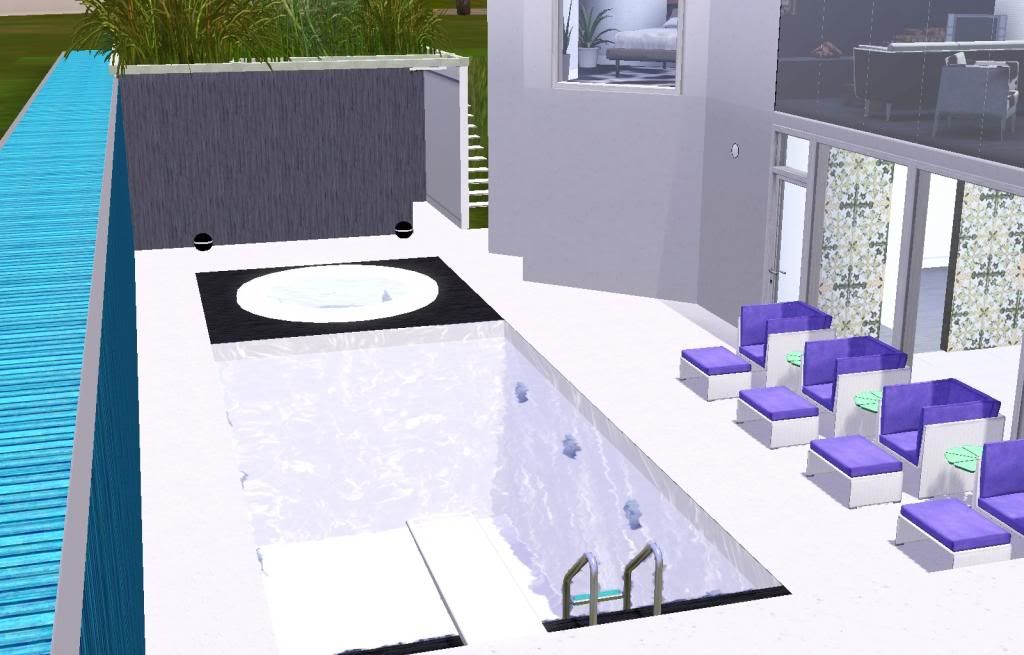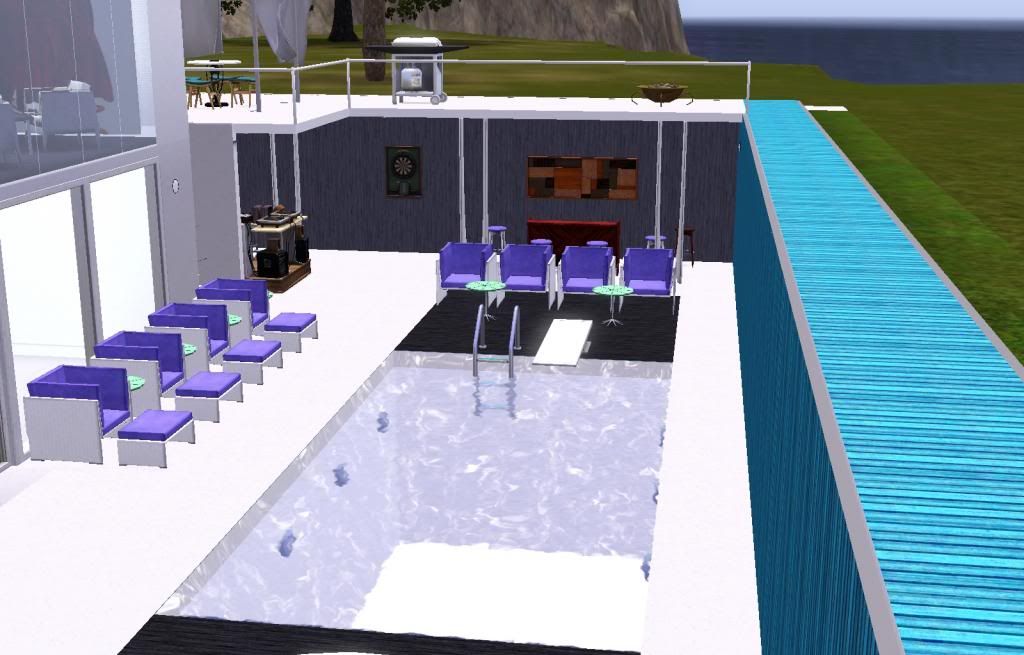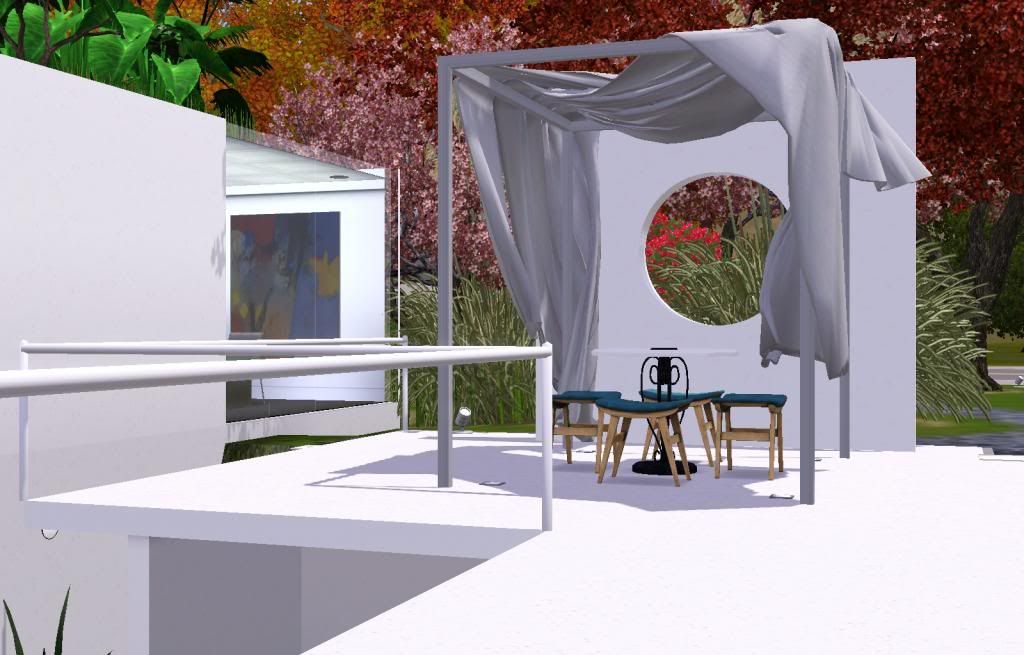 First Floor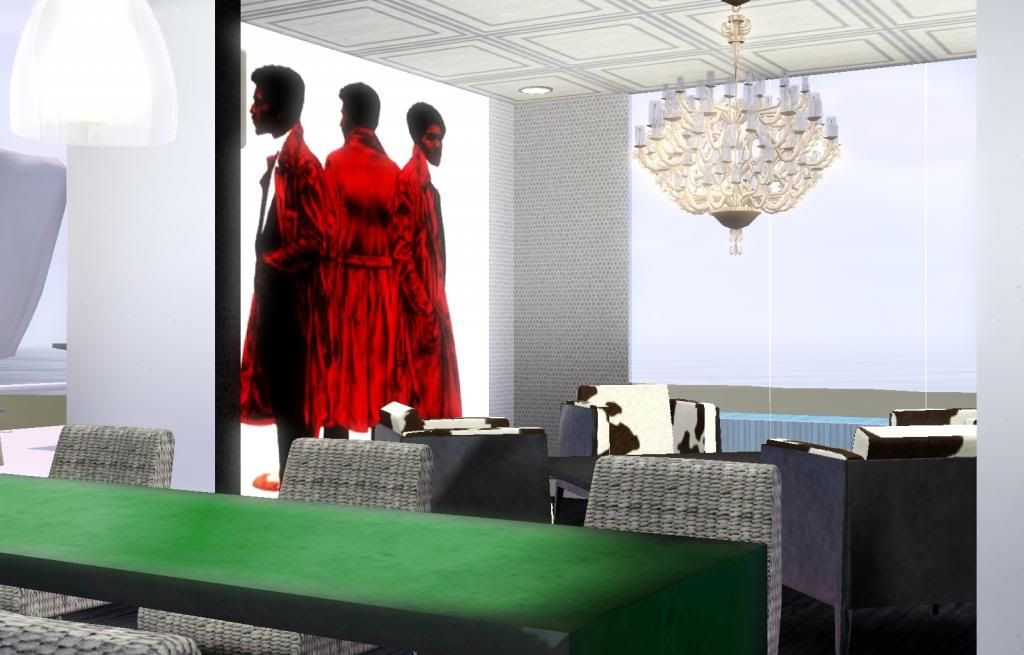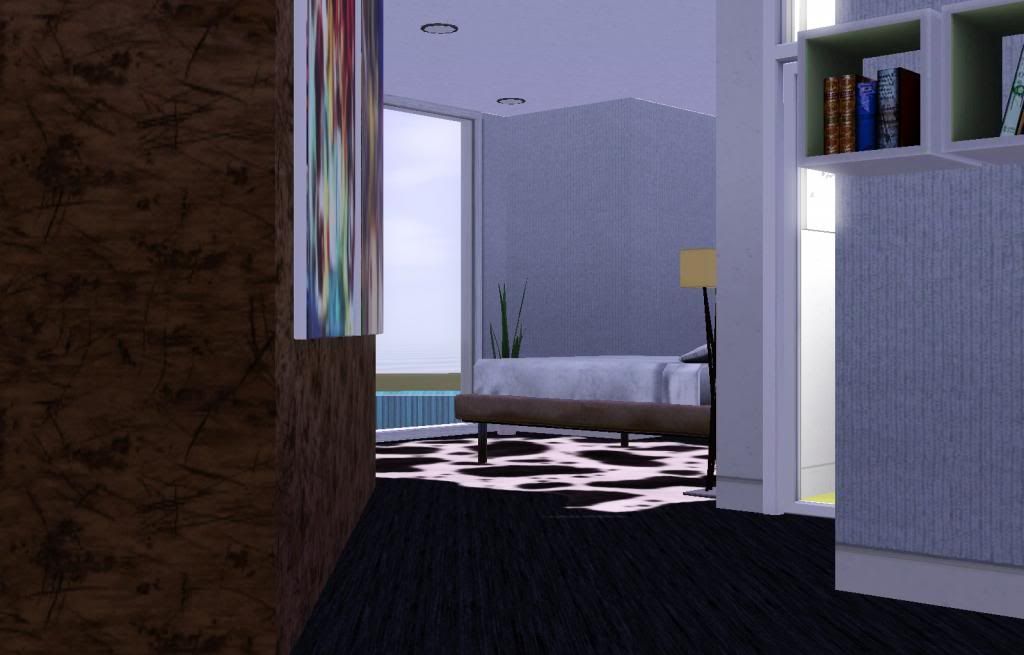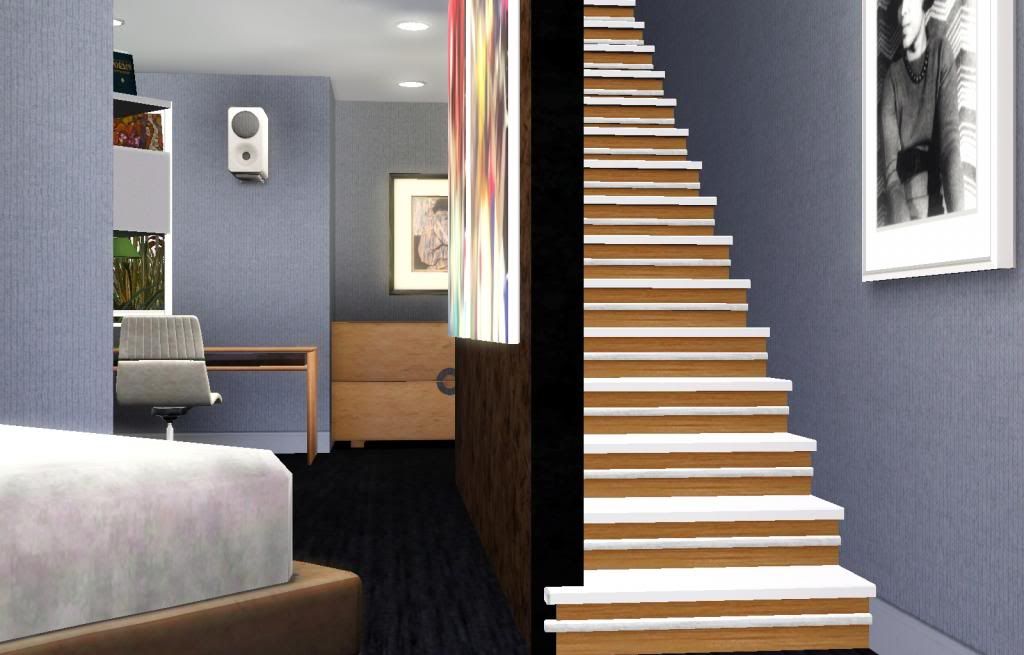 Rooftop
Special Photos

Looking out onto Shoreline Drive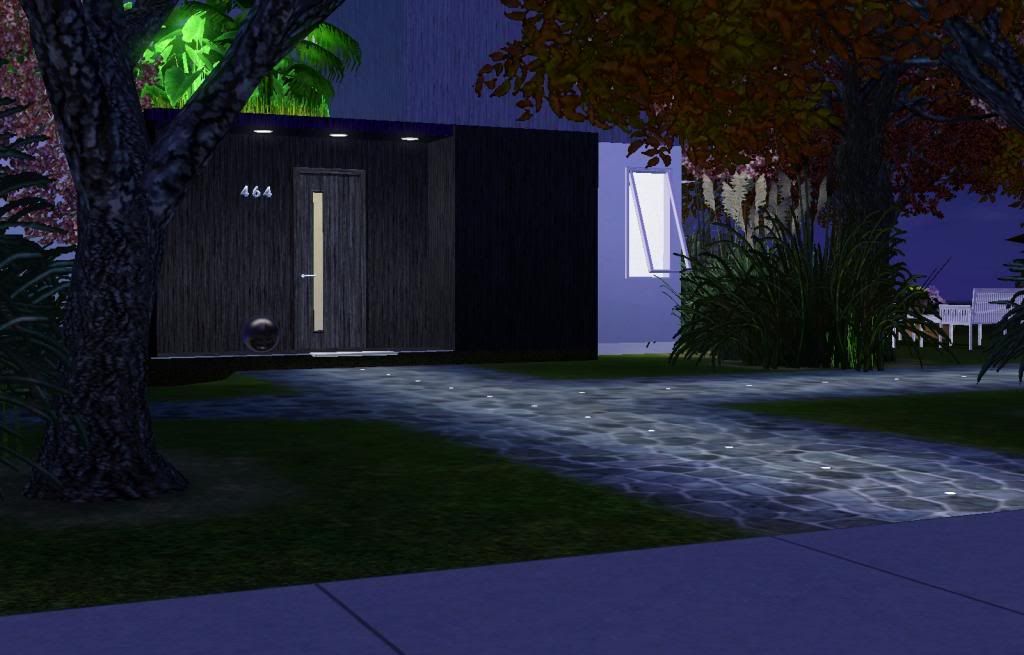 The Garden at Night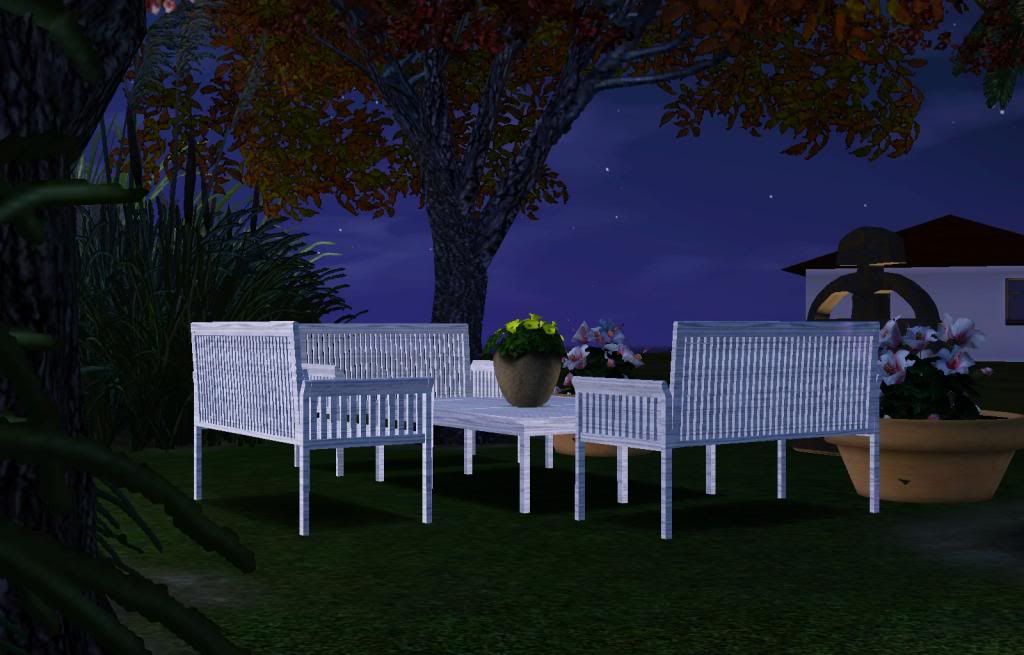 The Horizon from the Rooftop Garden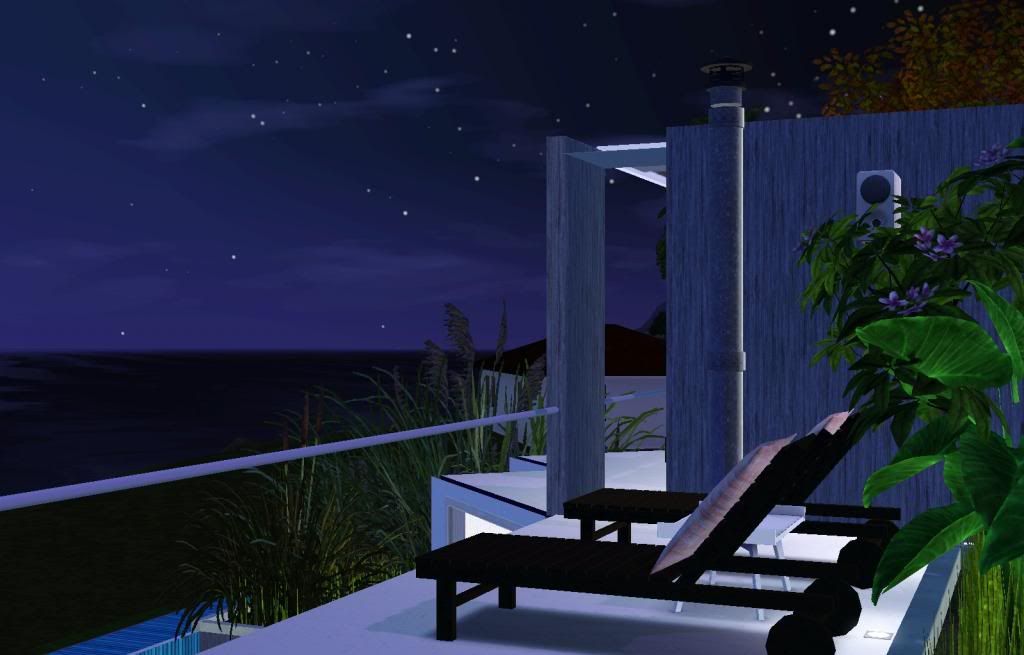 The Patio at Night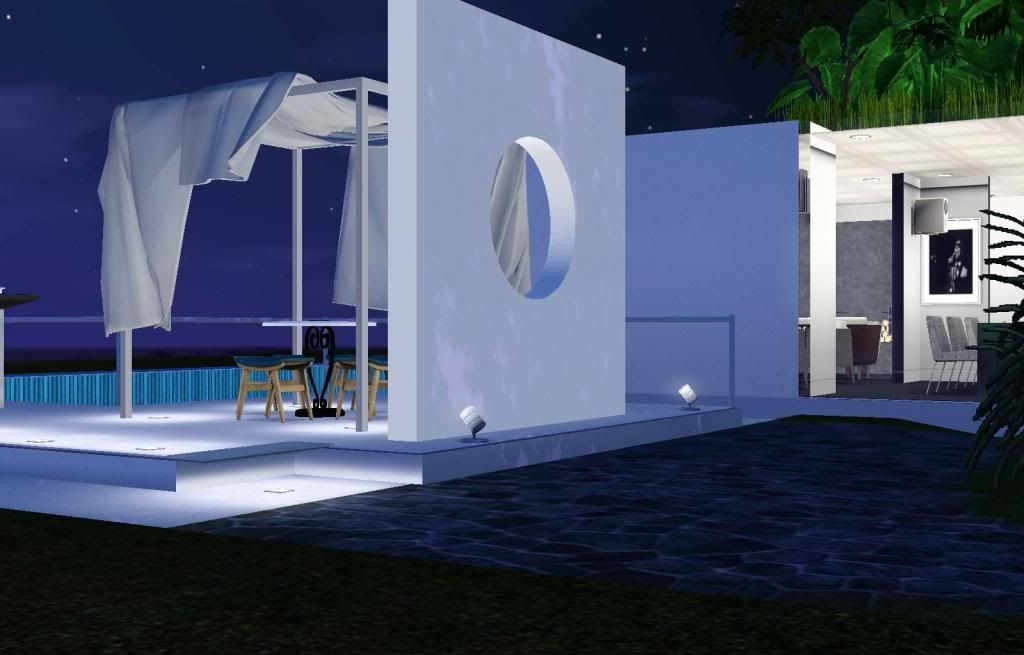 The Clouds, from the Belvedere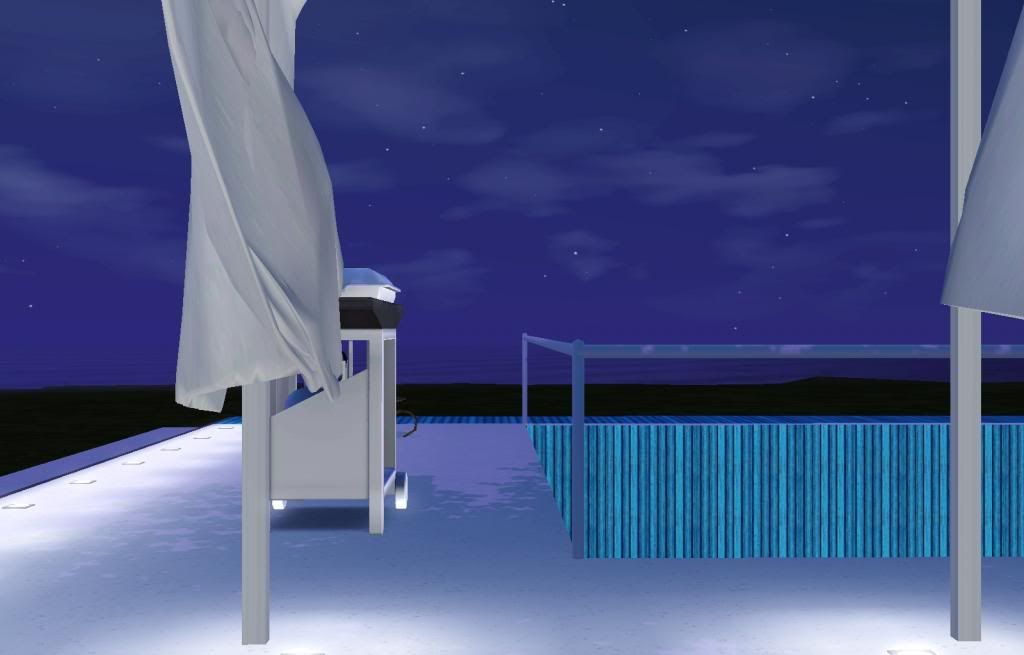 Sea, Surf, and Stars, from the Sleeping Porch

CC Credits:
Magis, Angela, SimControl, DOT, Shakeshaft, Lithium, Gosik, Suza, Awesims, Sim3tria, Porphyria, Angel, Luna, SimplyStyling, Simpossible, Desdren, Simcredible, Mussa, Pilar, Mango, and various others; artwork by me, except for the pictures by Awesims and Magis: did not create meshes, used those produced by various creators and EA as well.