24th Aug 2013 at 11:01 AM

The Nectary
The Ardin Nectary
When cousins Bard and Edwin Ardin's grandfather died, he left them a long abandoned property at the foot of the mountains in his hometown. The two saw the potential for a life long dream to finally be fulfilled. They worked for two years rebuilding until they had their nectary. But they had used up all their savings remodeling and had nothing left to run the business they'd so carefully constructed. So, they turned to the community. Ardin Nectary was opened up to the public as a place for citizens to learn about nectar making and gardening. In exchange, those interested will help plant, harvest, make and sell wine. Hopefully, the shelves will soon be filled with sweet nectar and then flying off them!
Front
Back
Side
Floorplans
Basement--Nectar Cellar
Ground Floor-Nectar Store & Gift Shop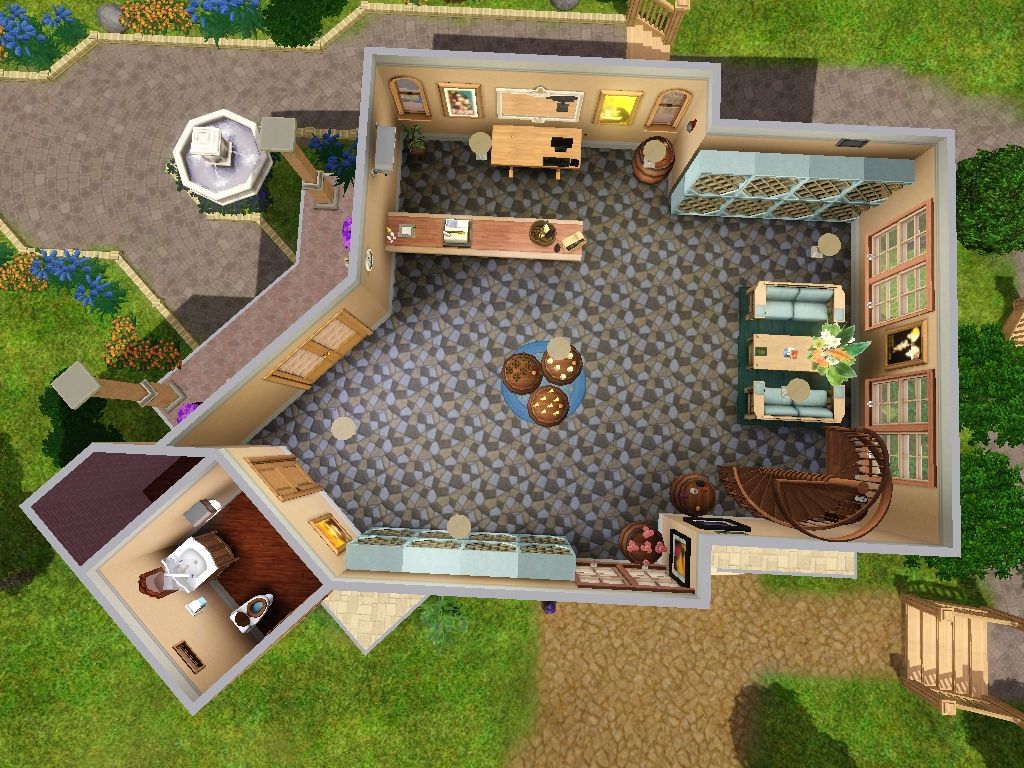 2nd Floor--Covered Roof Deck for Nectar Tasting/Special Events
Roof
The Nectar Cellar is regulated with a hygrothermograph to ensure the temperature and humidity are always right for storing and aging the precious commodity both in barrels and on the racks.
The Gift Shop already has stock of items such as cheese, chocolates and fruit preserves. The Nectary has partnered with local businesses to sell these items so that everything bought here supports the community. With the help of their neighbors, this community lot will soon be stocking bottles of nectar on its racks. There is also a small area with sofas for guests to relax or read up on gardening and nectars in magazines and books the nectary provides.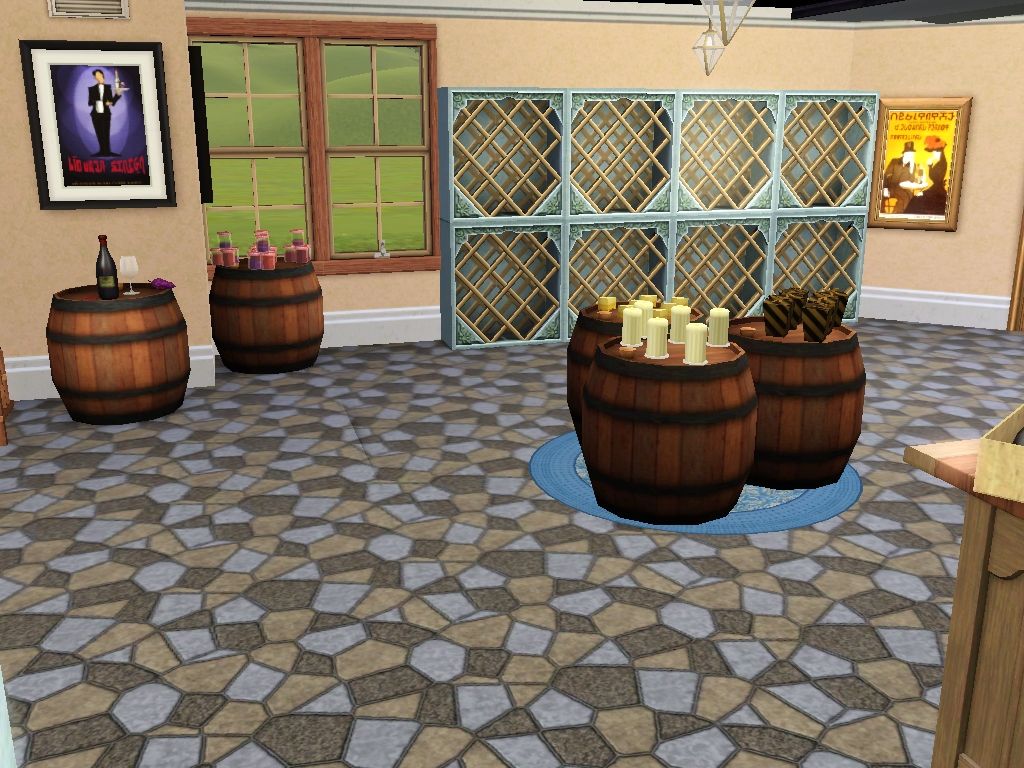 Nectar Tasting & Special Events, such as receptions, parties, etc, are held on the Covered Roof Deck. Here, guests can relax and have fun while enjoying the beautiful views of the mountains above and the town below.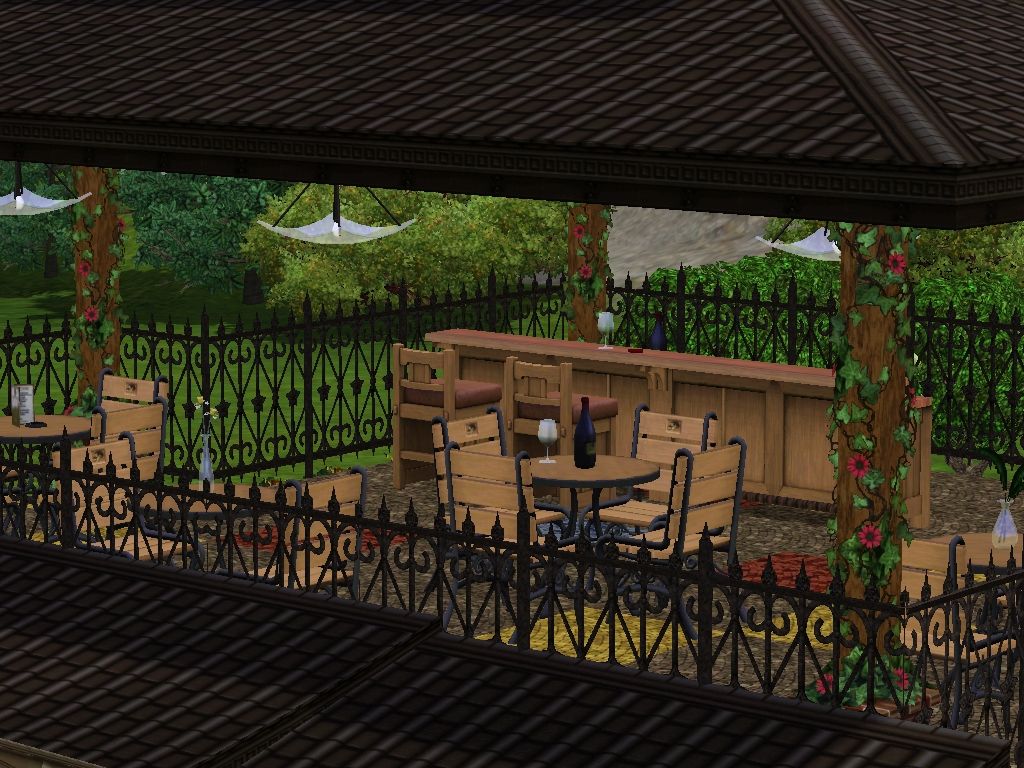 Nectar Making Machines where volunteers learn how to get their feet wet and stained squishing grapes the old fashion way.
Vineyard full of grapevines from common Cherimola to uncommon Meloire to the rare Gralladina Frans and everything in between ripe for the harvest.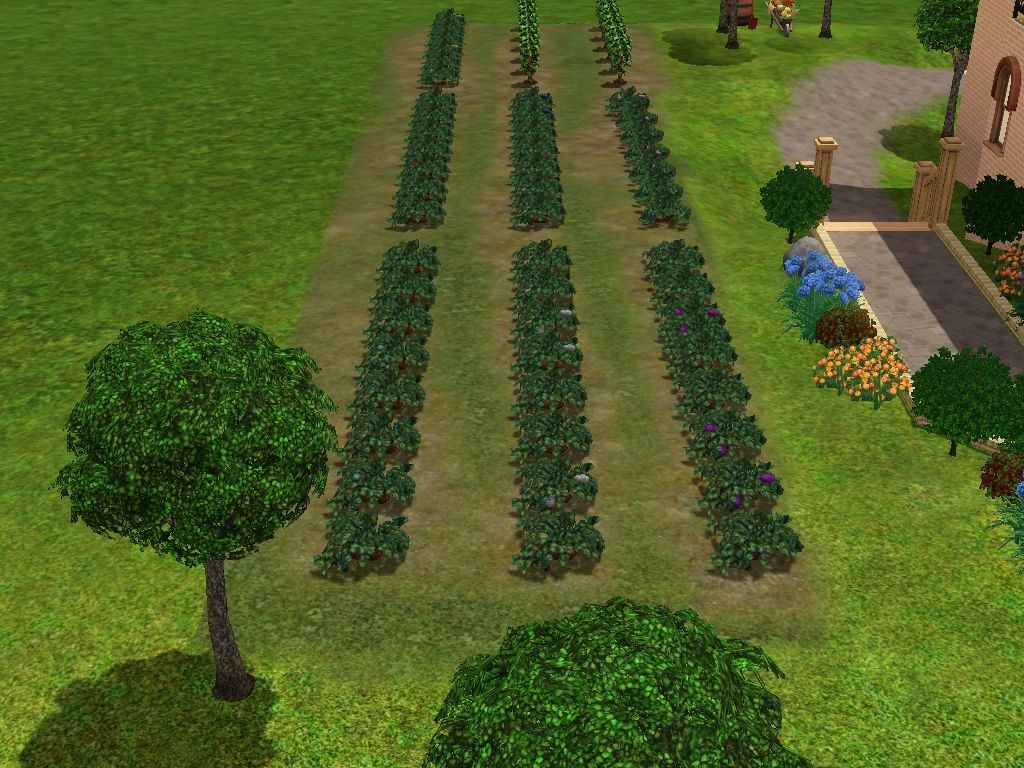 The Front Yard is an inviting space for visitors and customers to be drawn in for a tour, nectar tasting or shopping at Ardin Nectary. It is also a relaxing spot for nectary volunteers to cool off and wind down.
CC: Granthes, newshoes, tamo, Around the Sims, Store Content