22nd Sep 2013 at 11:55 PM

The Old New Barn
The New Old Barn is home to Matthew, a widowed architect, his spoilt teenage daughter, Tatiana, and his young, naturalist-in-training son, Toby.
Matthew bought 'The Old Barn' in an eager attempt to escape his old life in the city and set to turning the run-down and falling-down building into a spacious and modern family home.
Many features of 'The Old Barn' remain, including beams and supports, the original stone flooring and a collection of items left by previous owners which now take pride of place in the open-plan living area.
The body of the Barn now houses the main living and dining area, overlooked by two balconies connected by a raised, glass-sided bridge and bracketed by two floating staircases.
To one side, a brick extension now holds Tatiana's bedroom (a bright pink shrine to the life she left behind in the city) and the larger of two bathrooms.
To the other side, a glass-and-wood construction holds an airy modern kitchen leading to the garden beyond.
The basement has been greatly extended, now holding a second, cosier living room with the modern technology missing from the more formal living area above. The living area opens onto a second bathroom and to Toby's bedroom (decorated with specimen jars and images of nature and opening onto the walled gardens.)
The first floor holds an open, glass-walled work area for Matthew and, across the bridge, the safe haven of his bedroom.
Although it may never be the image of perfection he imagined years ago, the marriage of modern glass, classic brick and aged wood makes 'The New Old Barn' a unique and comfortable home ideal of this family of three with room enough for guests and additions.

Front View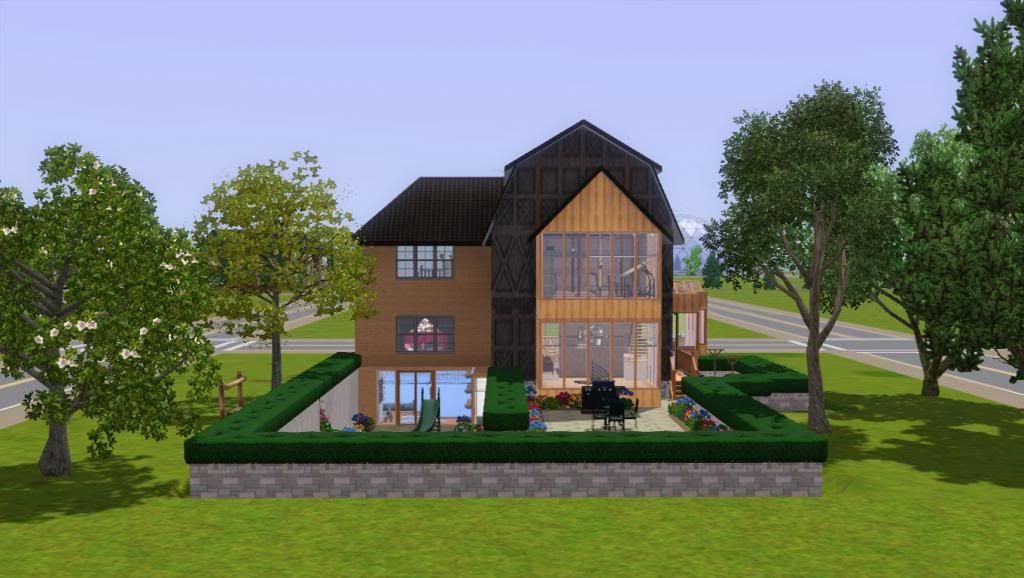 Back View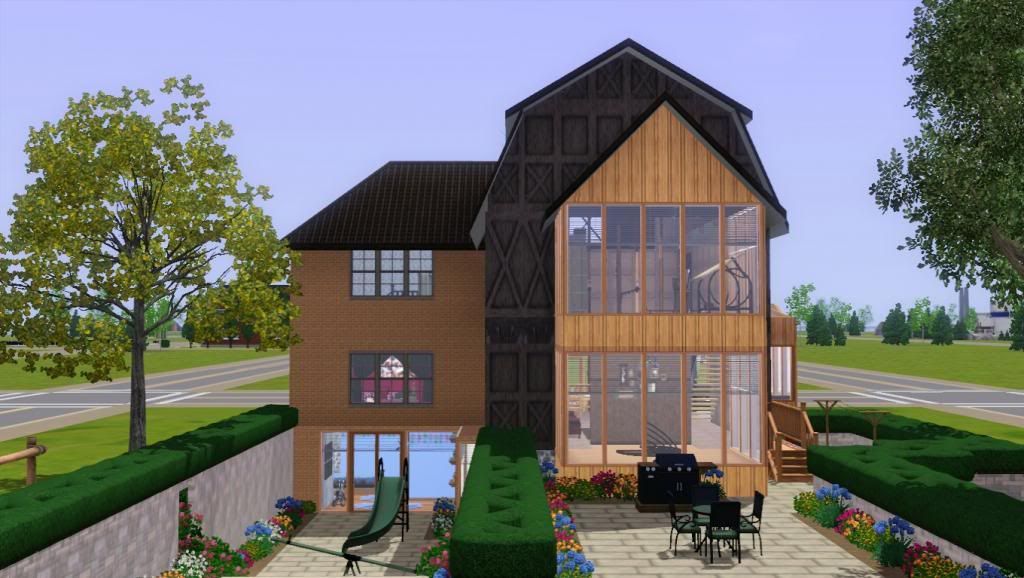 Back View (Closer)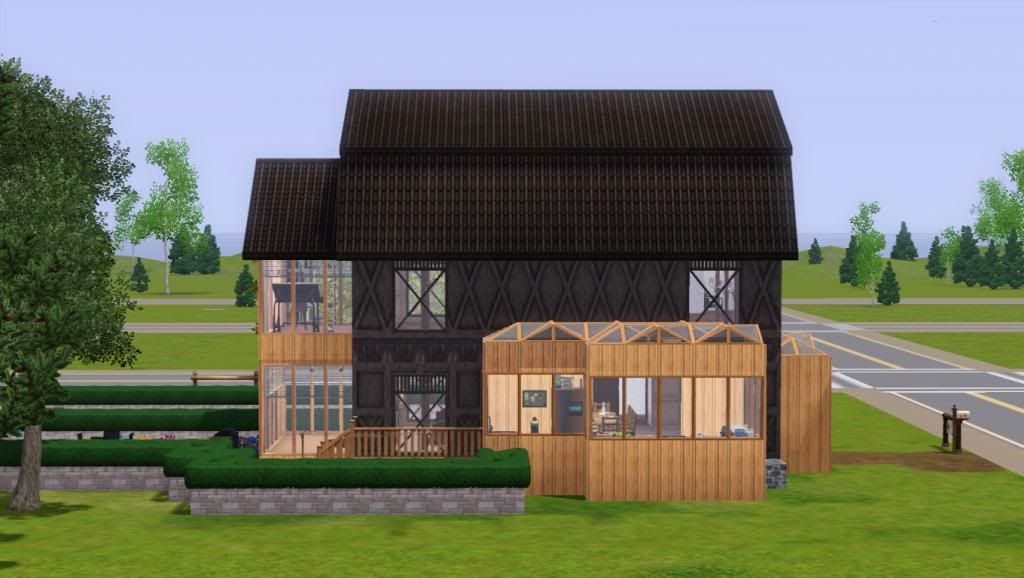 Side View (without tree)



Roof & Garden



Beams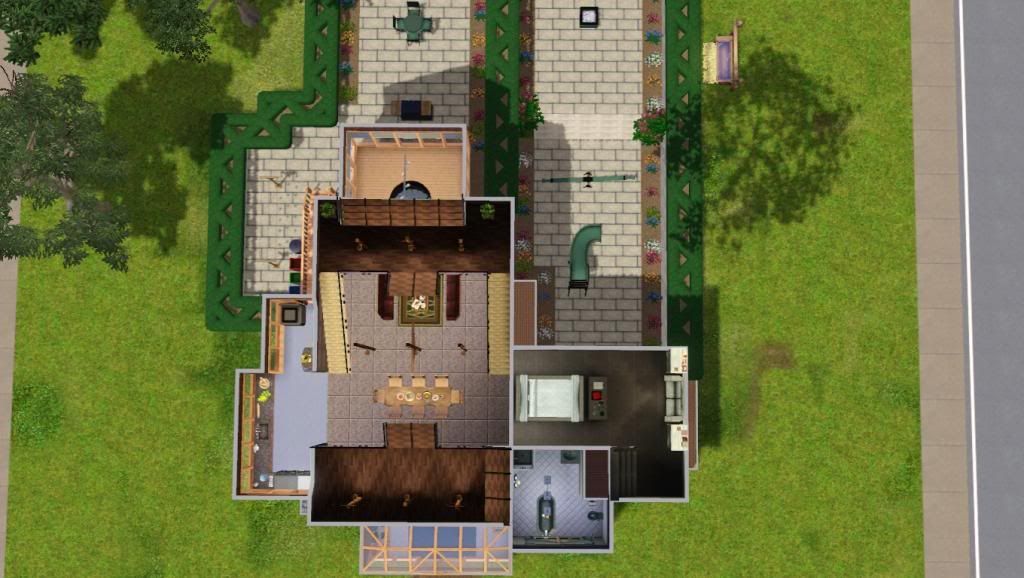 First Floor(s)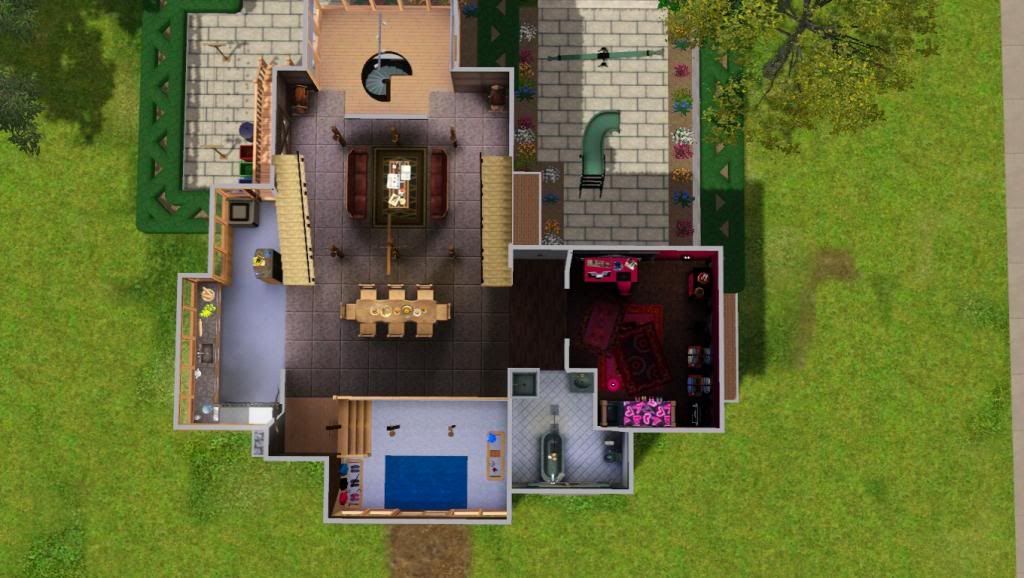 Ground Floor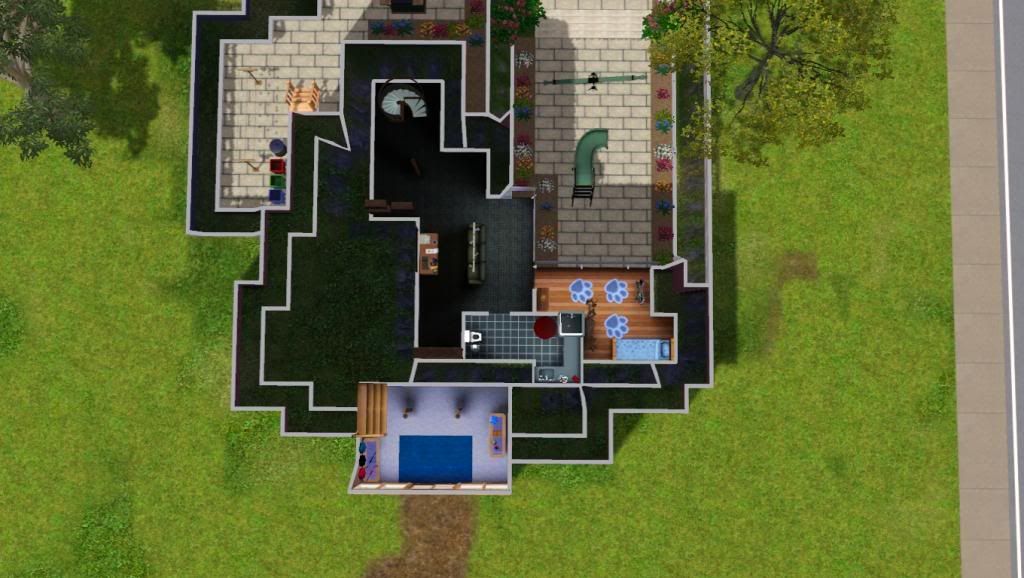 Entrance/Basement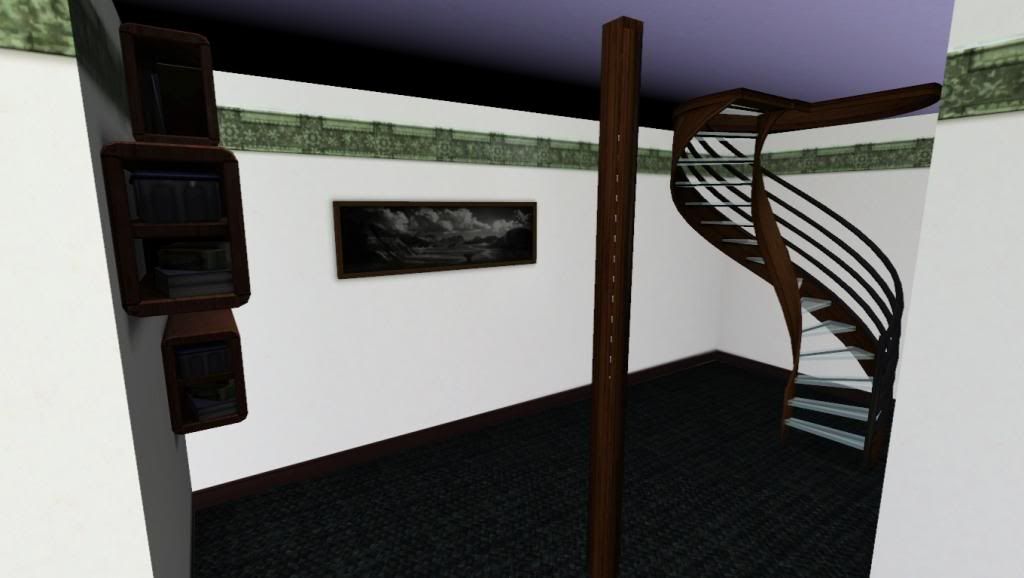 Basement Staircase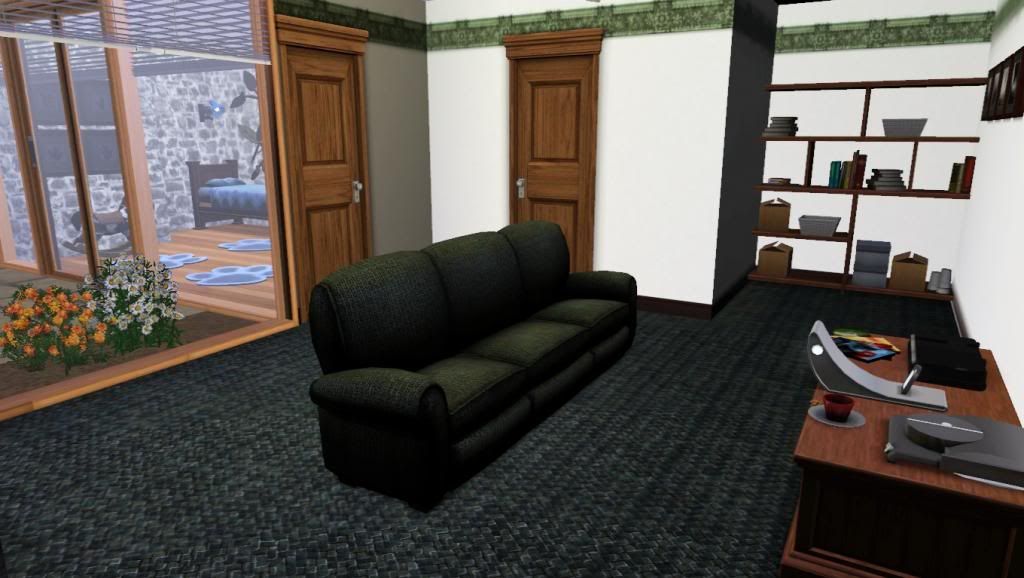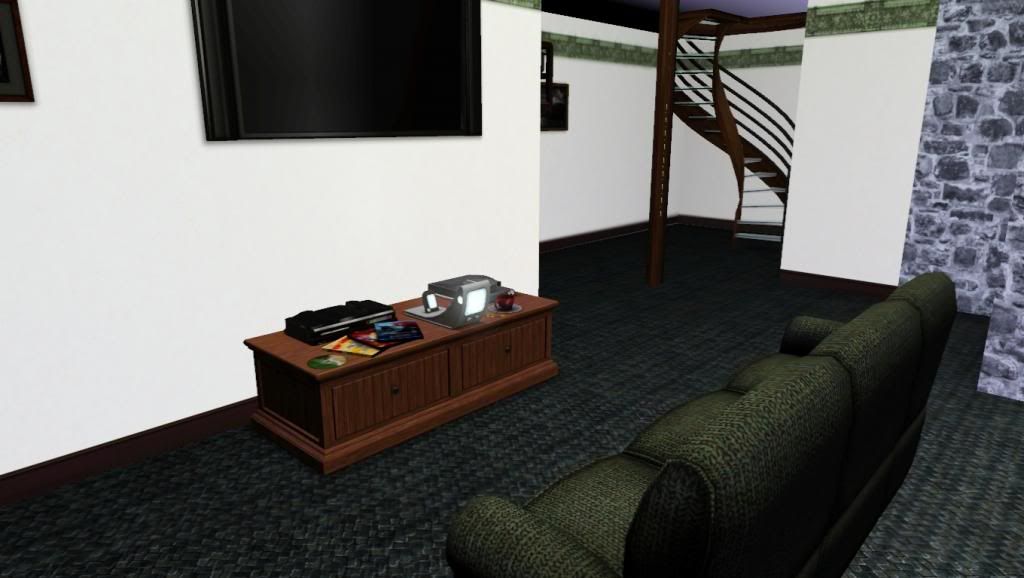 Basement Living Room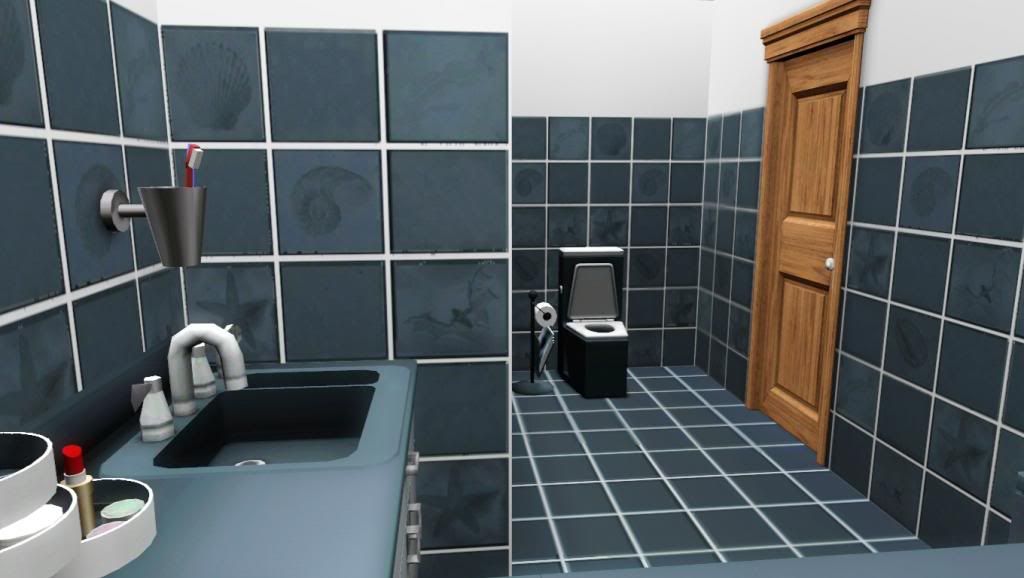 Basement Bathroom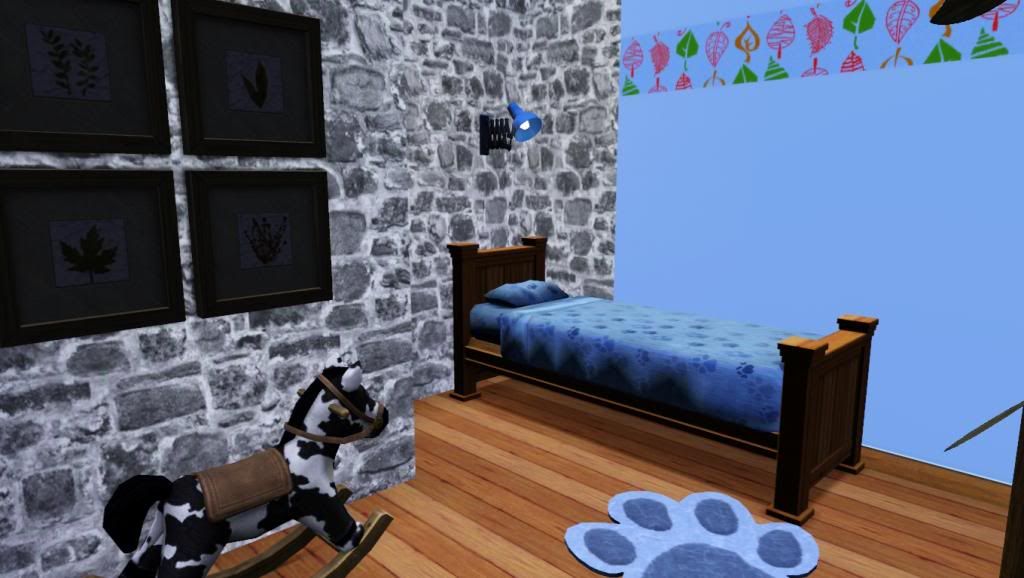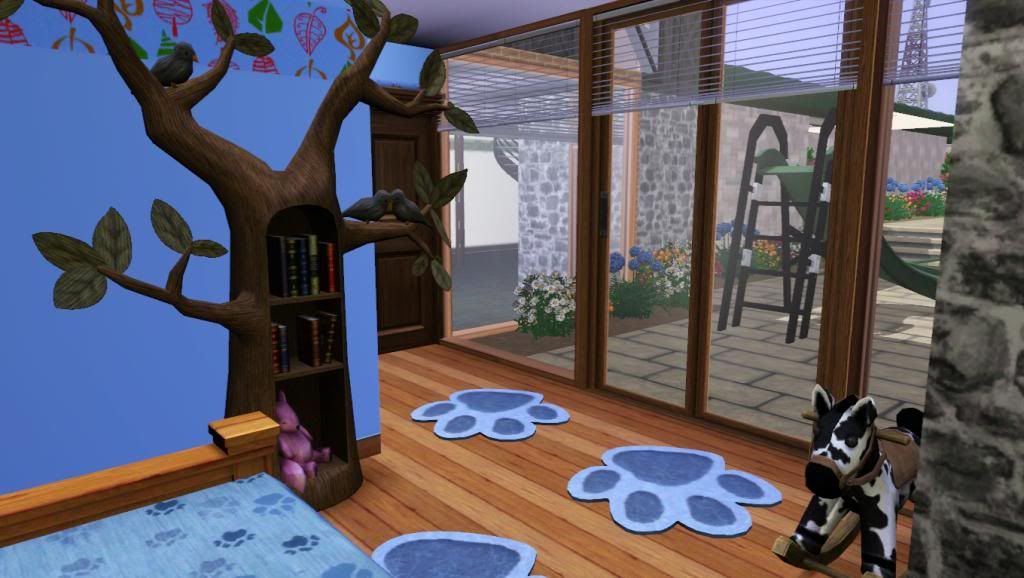 Toby's Bedroom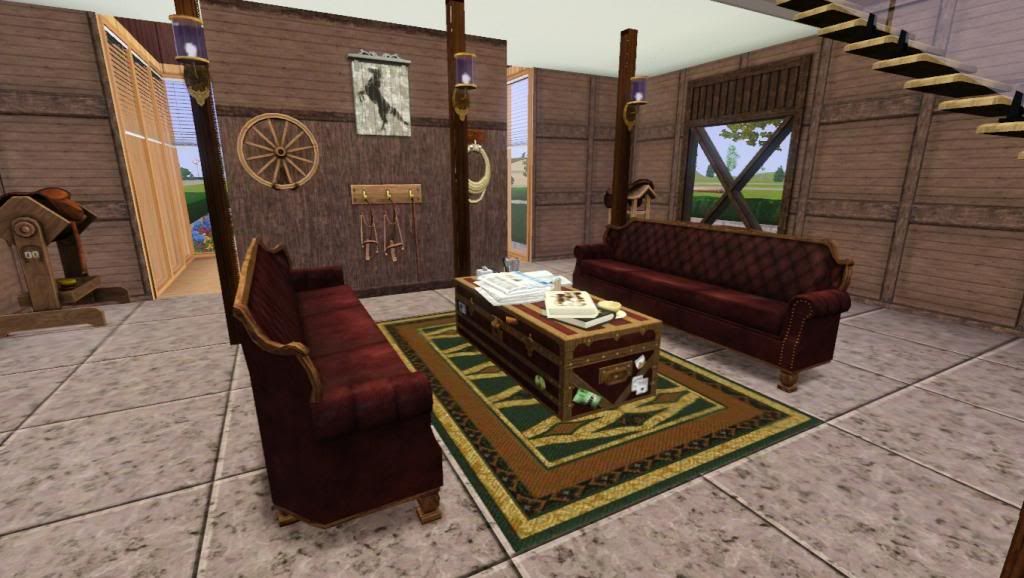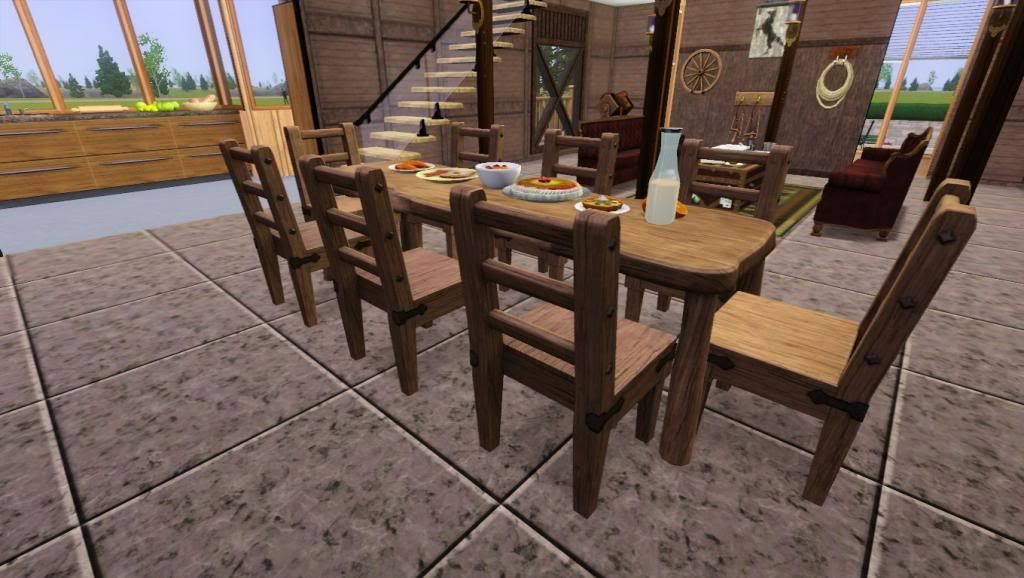 Living/Dining Area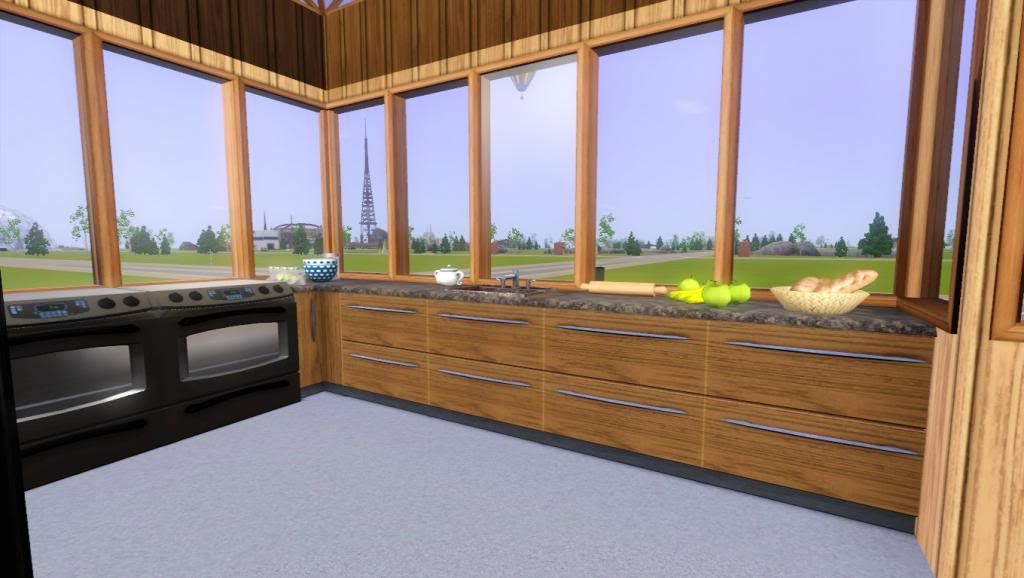 Kitchen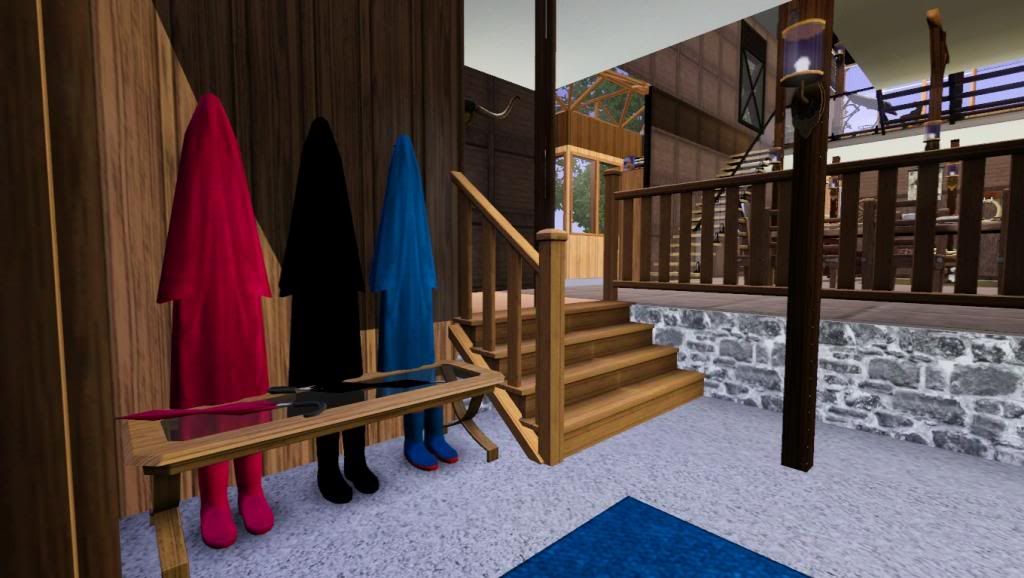 Entrance Hall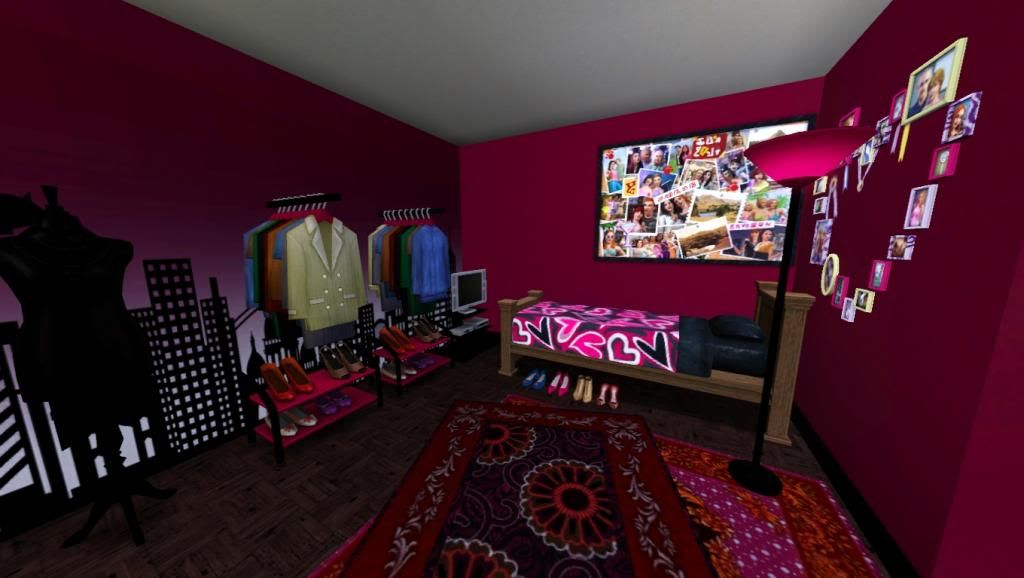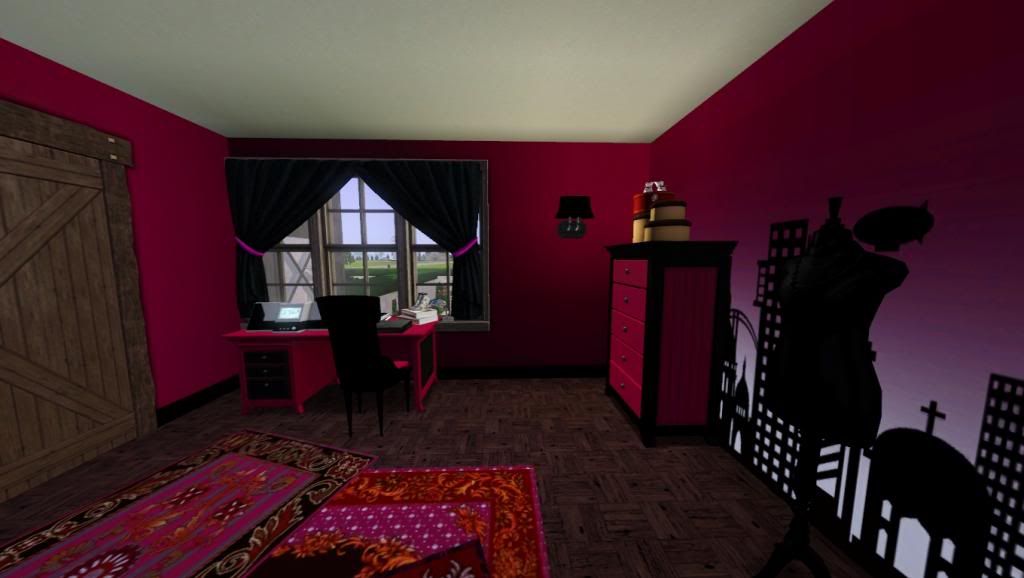 Tatiana's Bedroom



Ground Floor Bathroom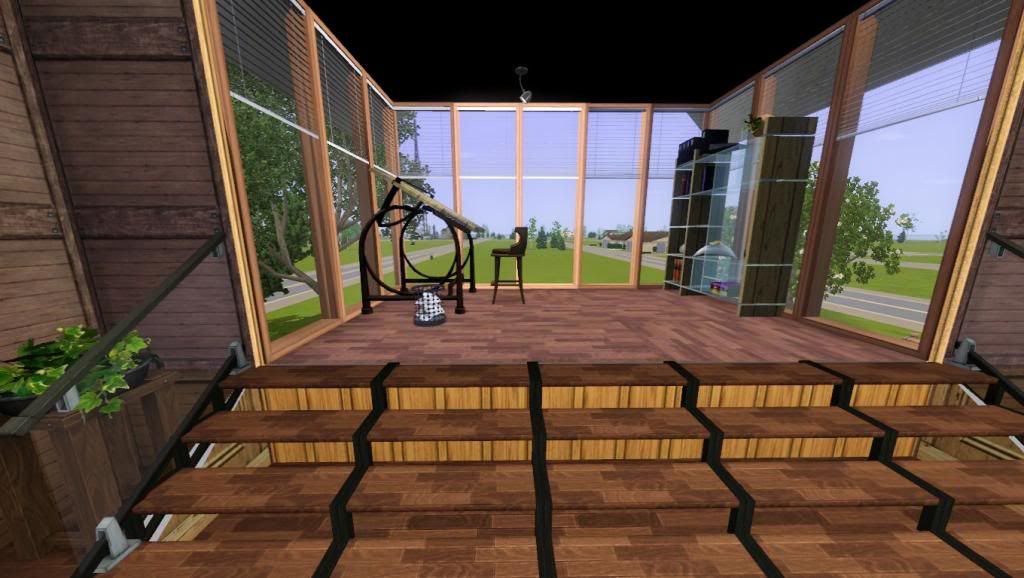 Study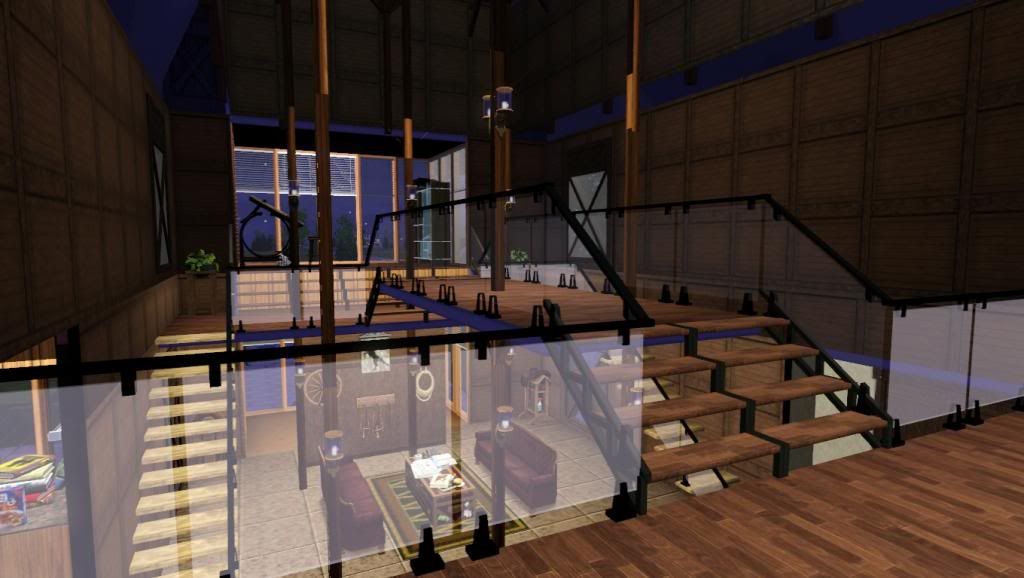 Bridge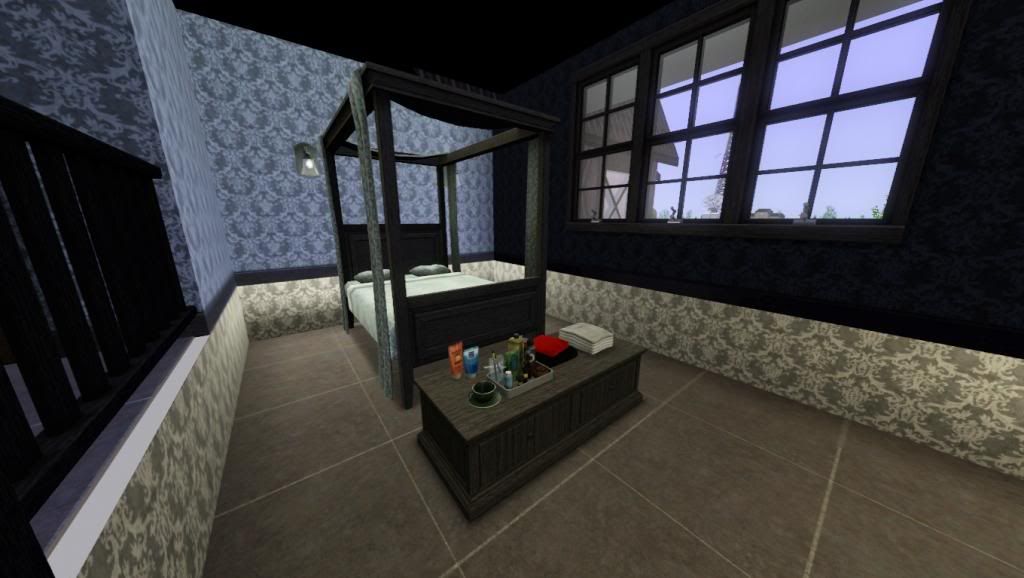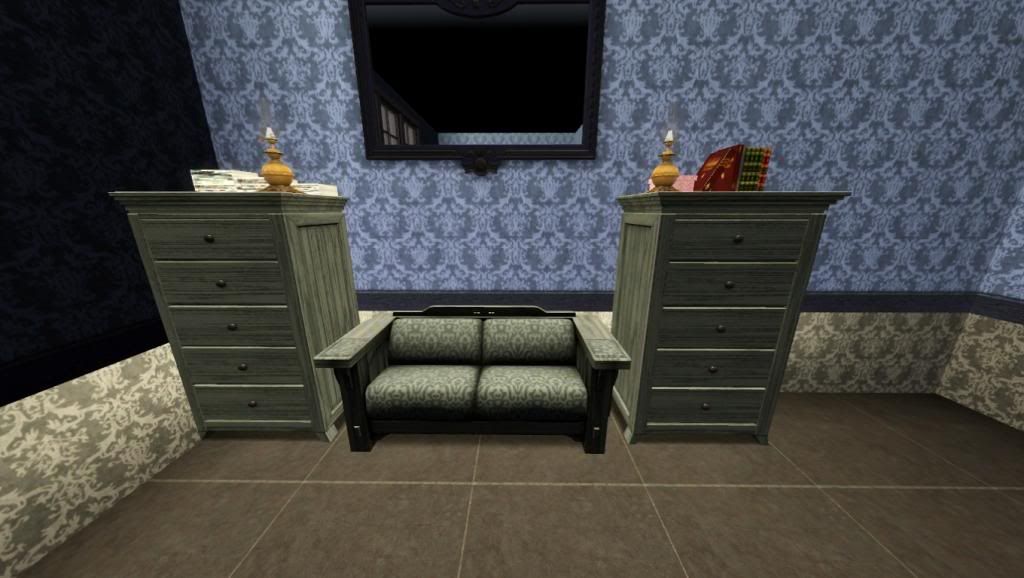 Matthew's Bedroom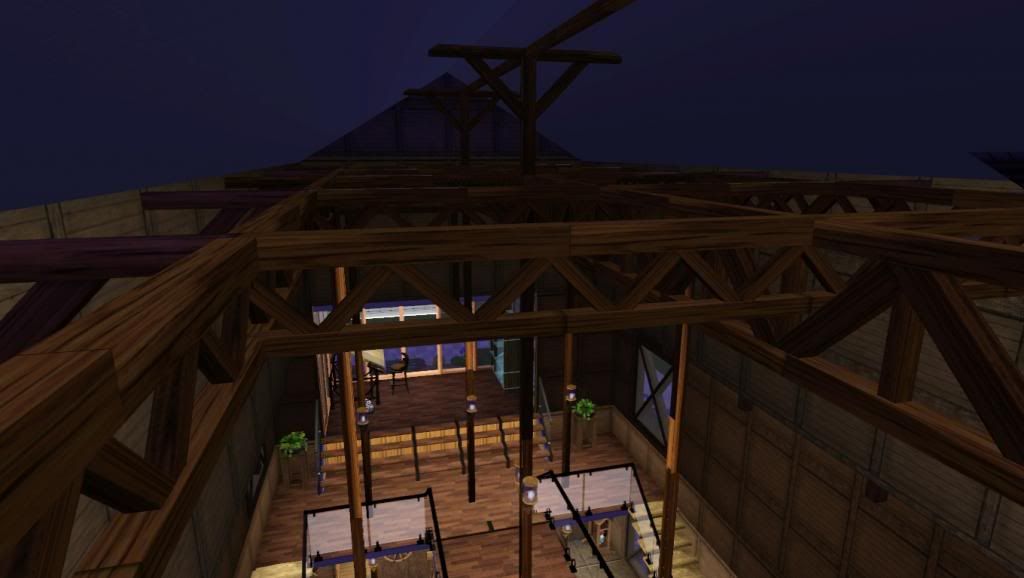 Beams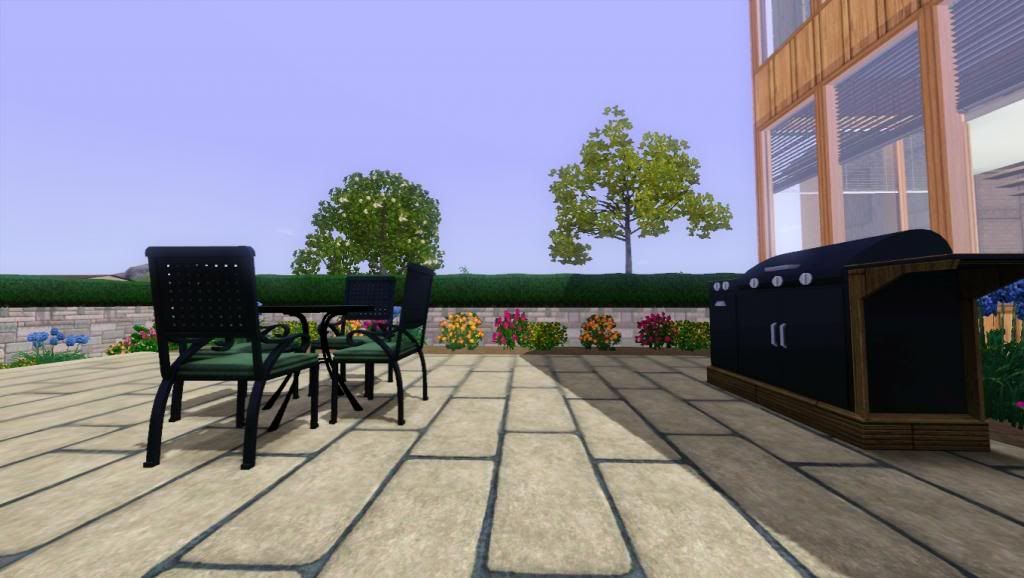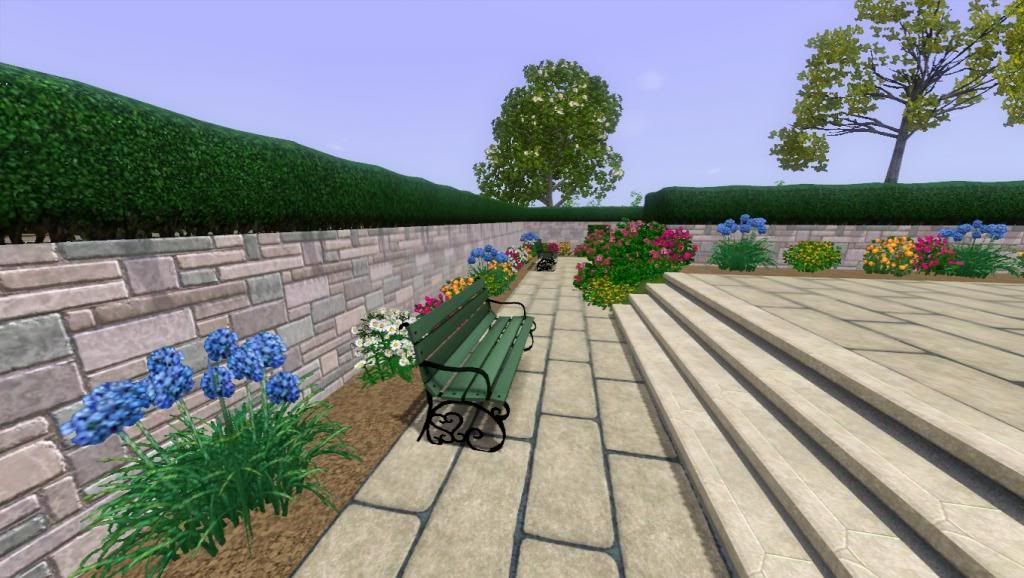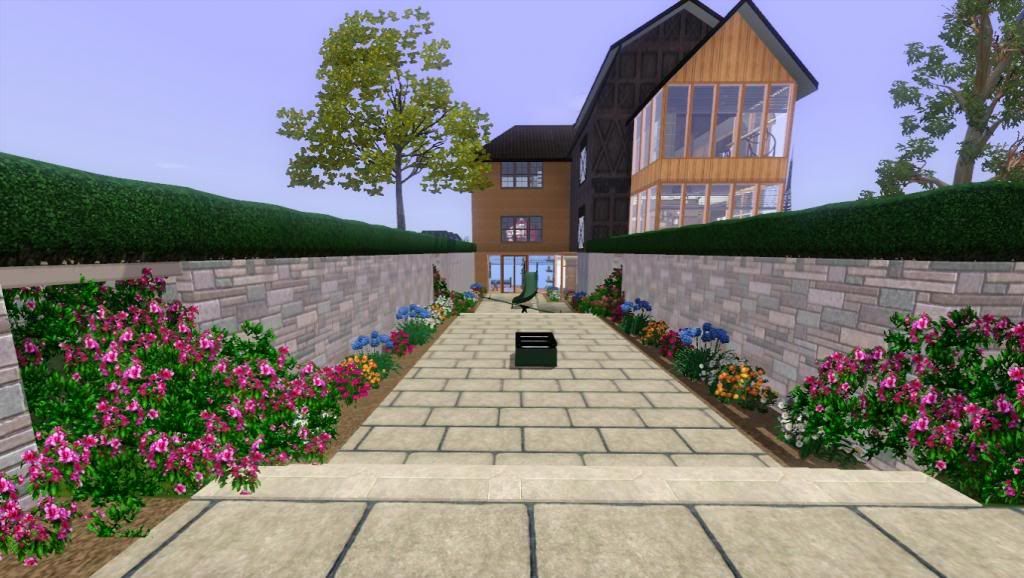 Garden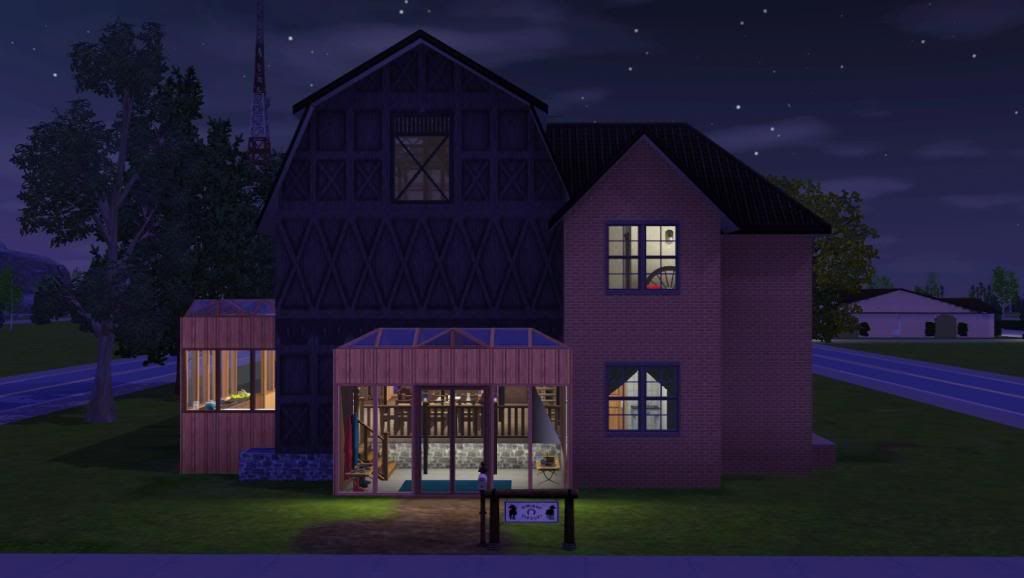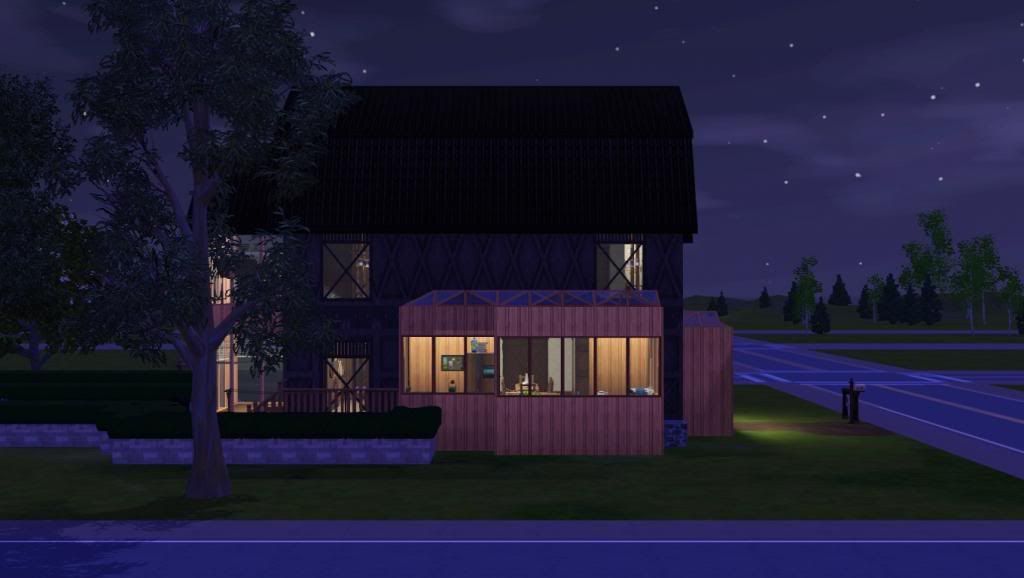 Exterior at night