Dine on the Pond
Dine on the Pond (Tropical/Restaurant)
Dine on the Pond
Jonny Palm is branching out in the restaurant business with a new restaurant: Dine on the Pond. Where others saw a beautiful pond and garden, Jonny saw the opportunity to give tourists to Sim Tropez a unique dining experience. Jonny contacted the best contractor he knew (well, the only contractor he knew) in order to build his restaurant over the pond. He brought in the island's best landscaper. He called in the best chef straight from Bali. No expense was spared in allowing customers to "dine on the pond." The bar is fully stocked and guests can listen to music while they eat and drink. After dinner, guests can walk out onto the overlook to enjoy the beauty of the garden, or have a nice dance with their loved one as the sun sets over Sim Tropez. Jonny (and his builder) sincerely hopes that his customers, and the Wanderlust committee, appreciate the beauty of Dine on the Pond.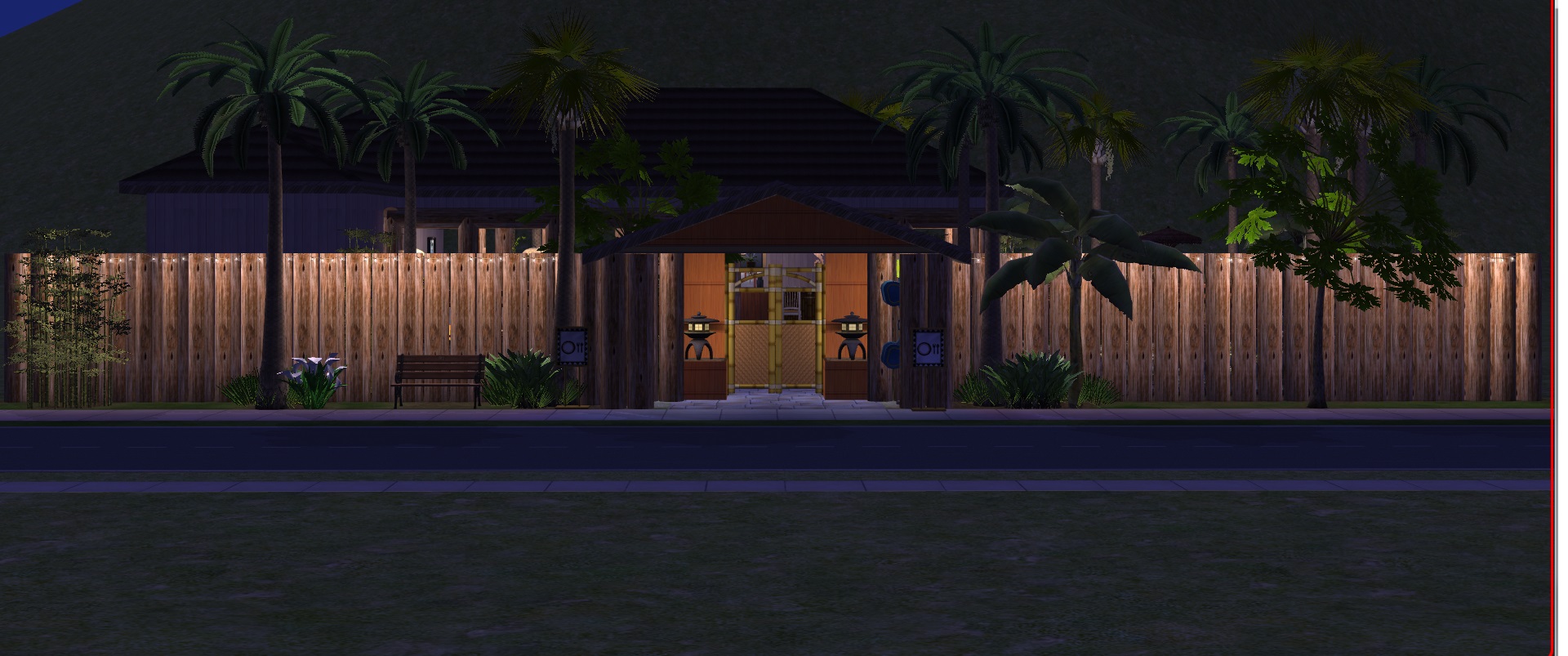 Price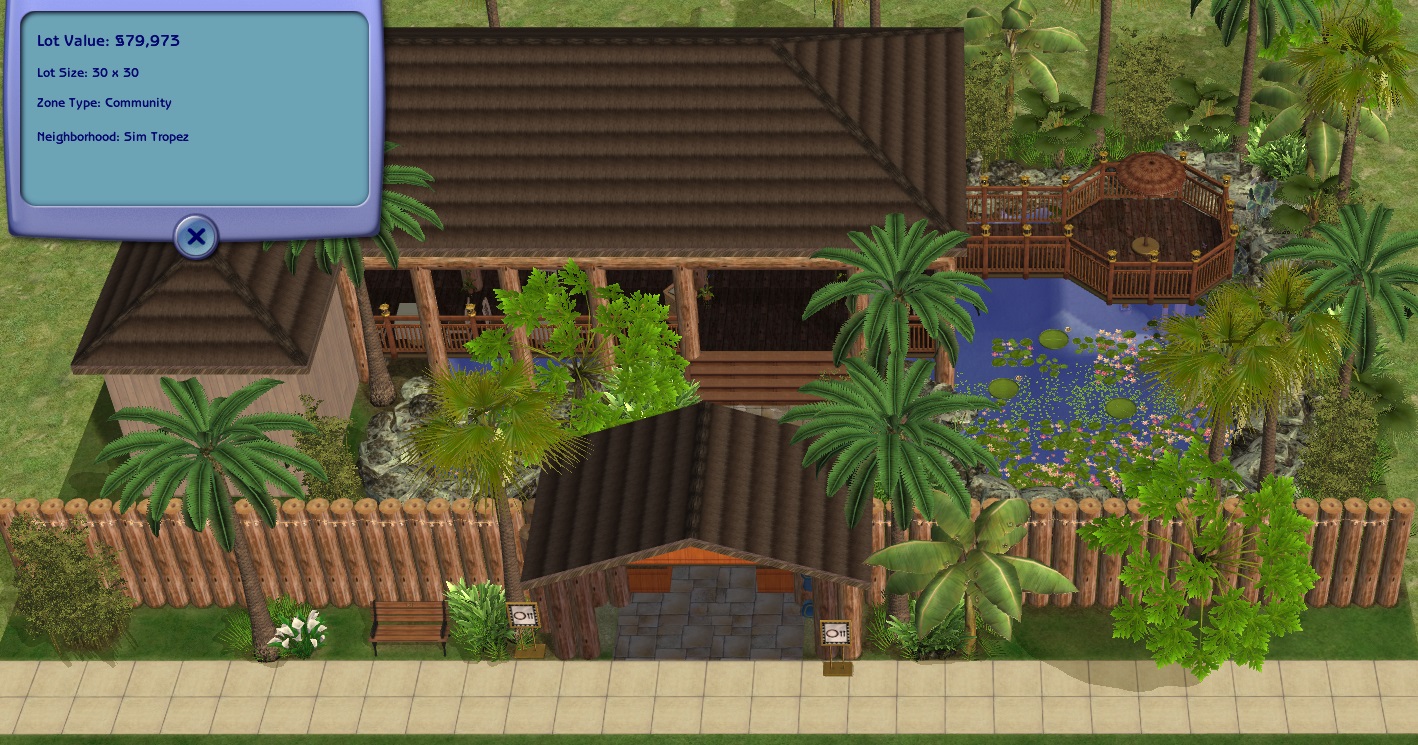 Front

Back

Roofs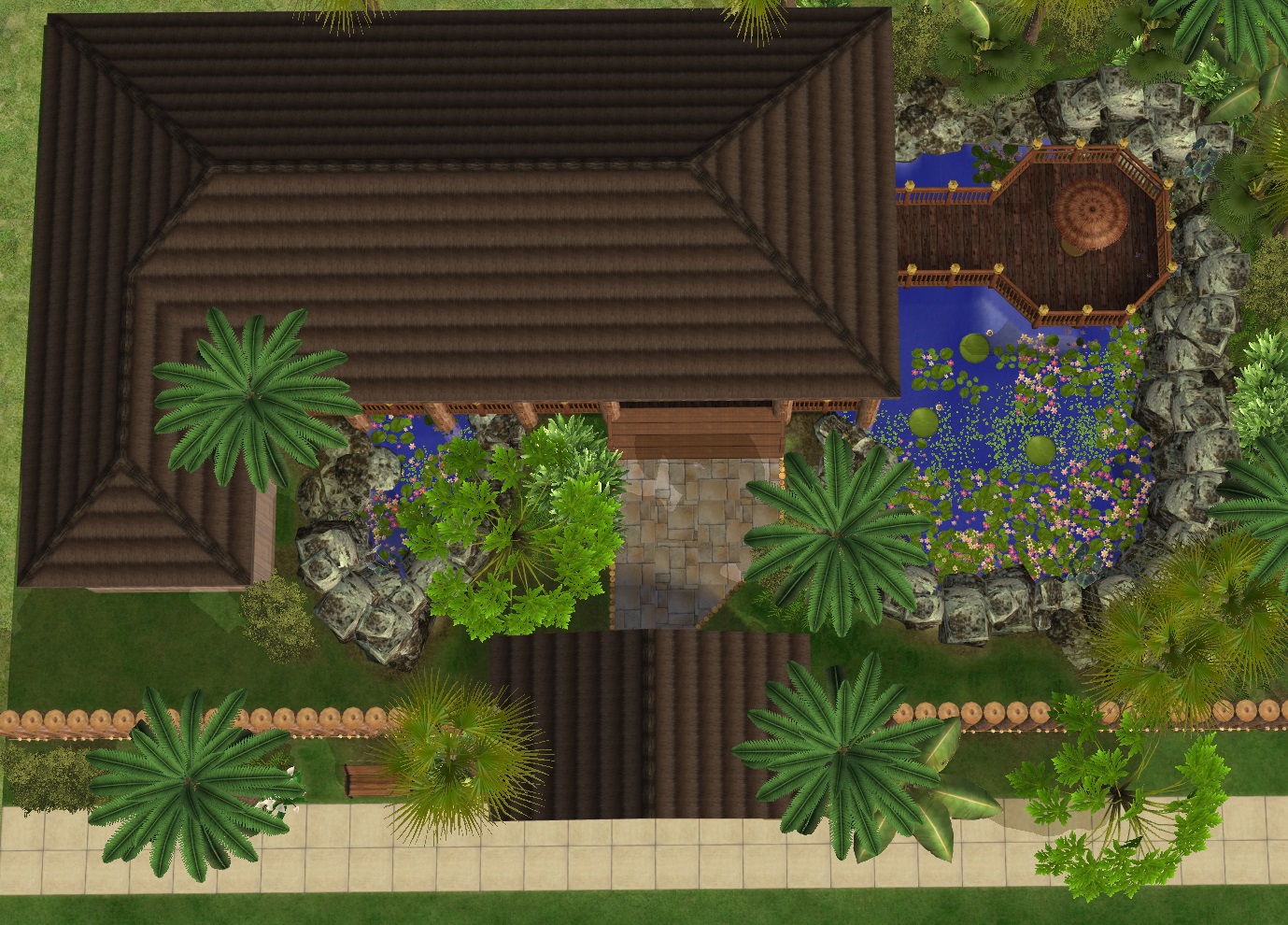 Foundations
Floor of the Restaurant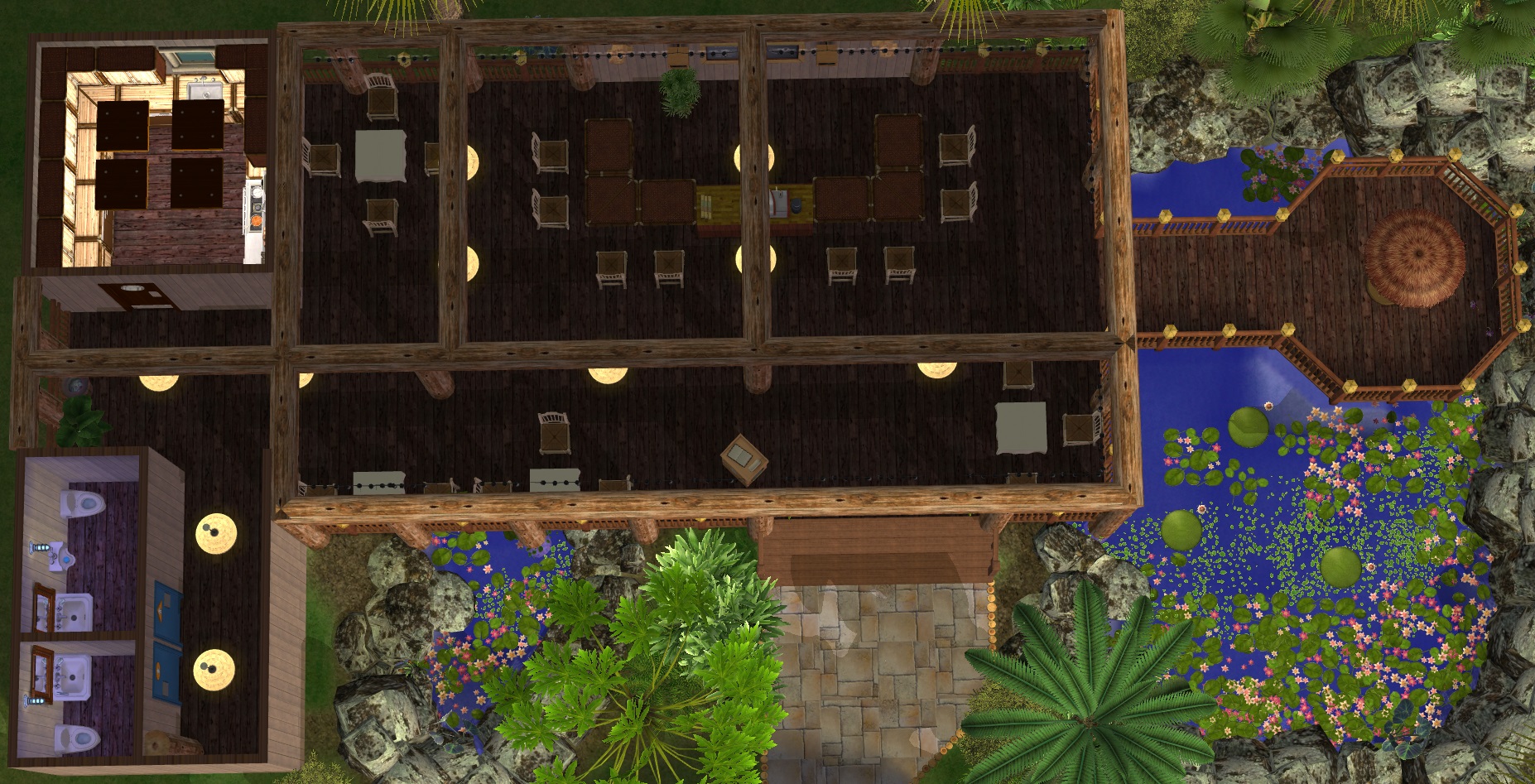 Dummy Level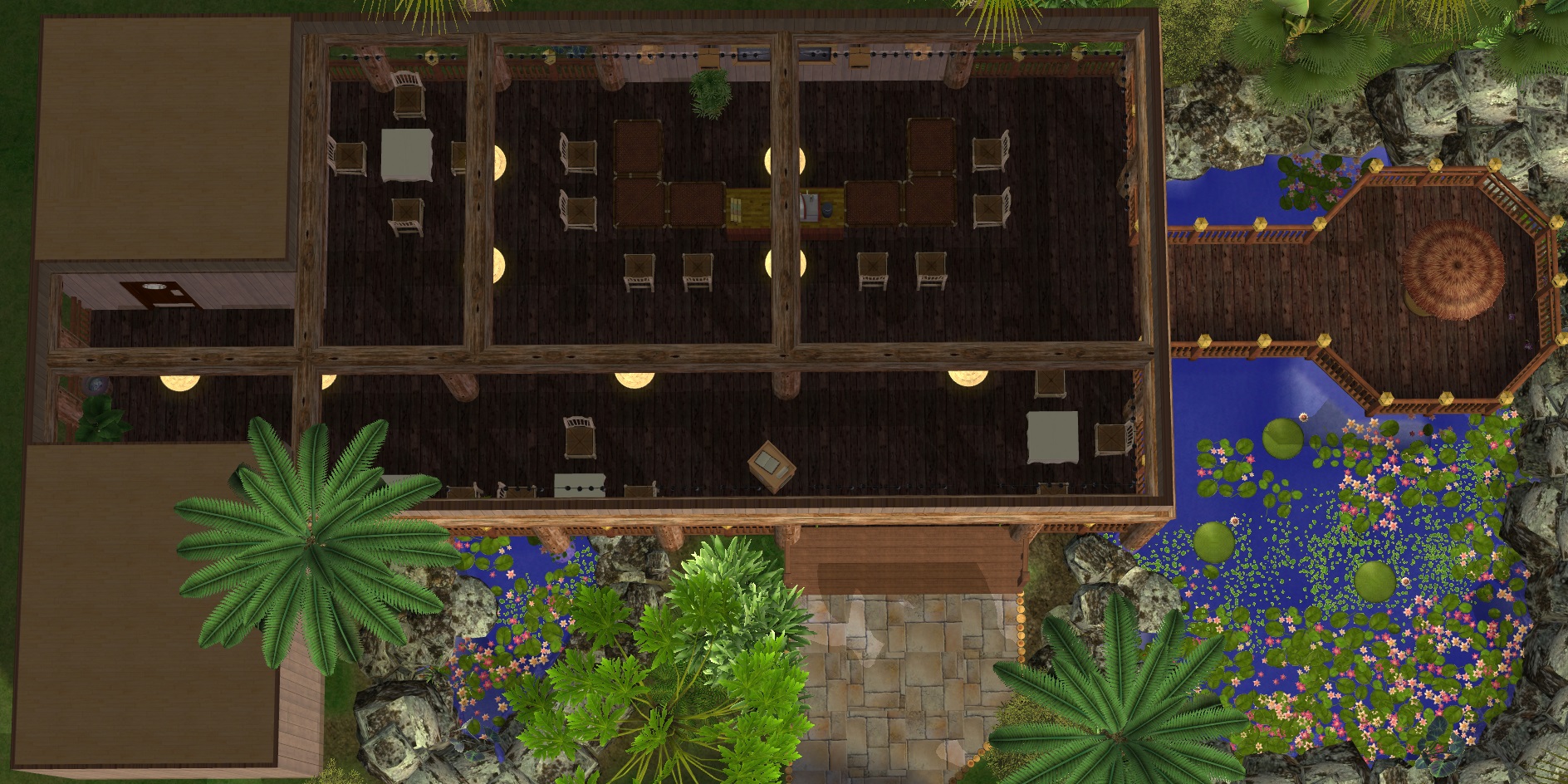 Floor Plan for the entry portico
The bathrooms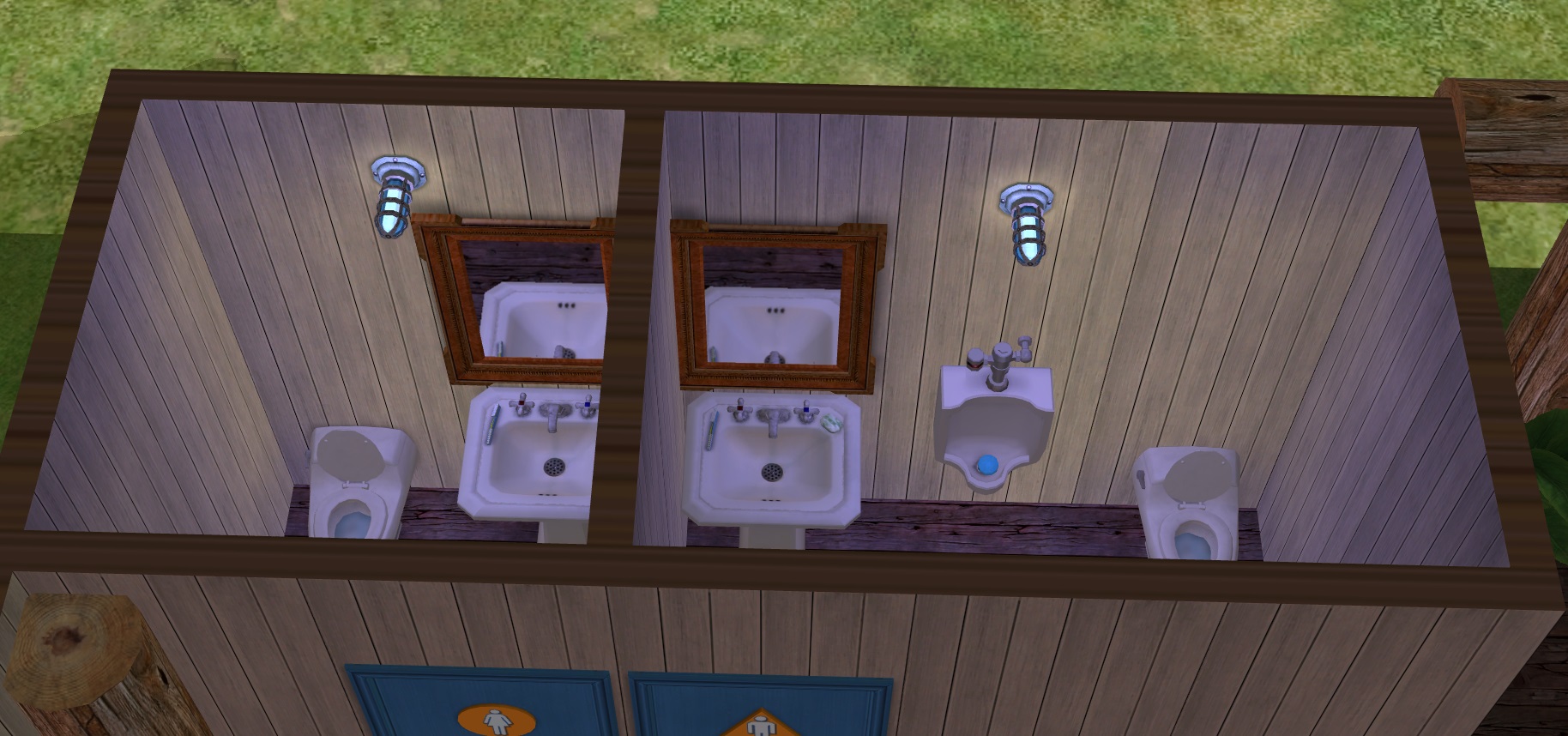 The kitchen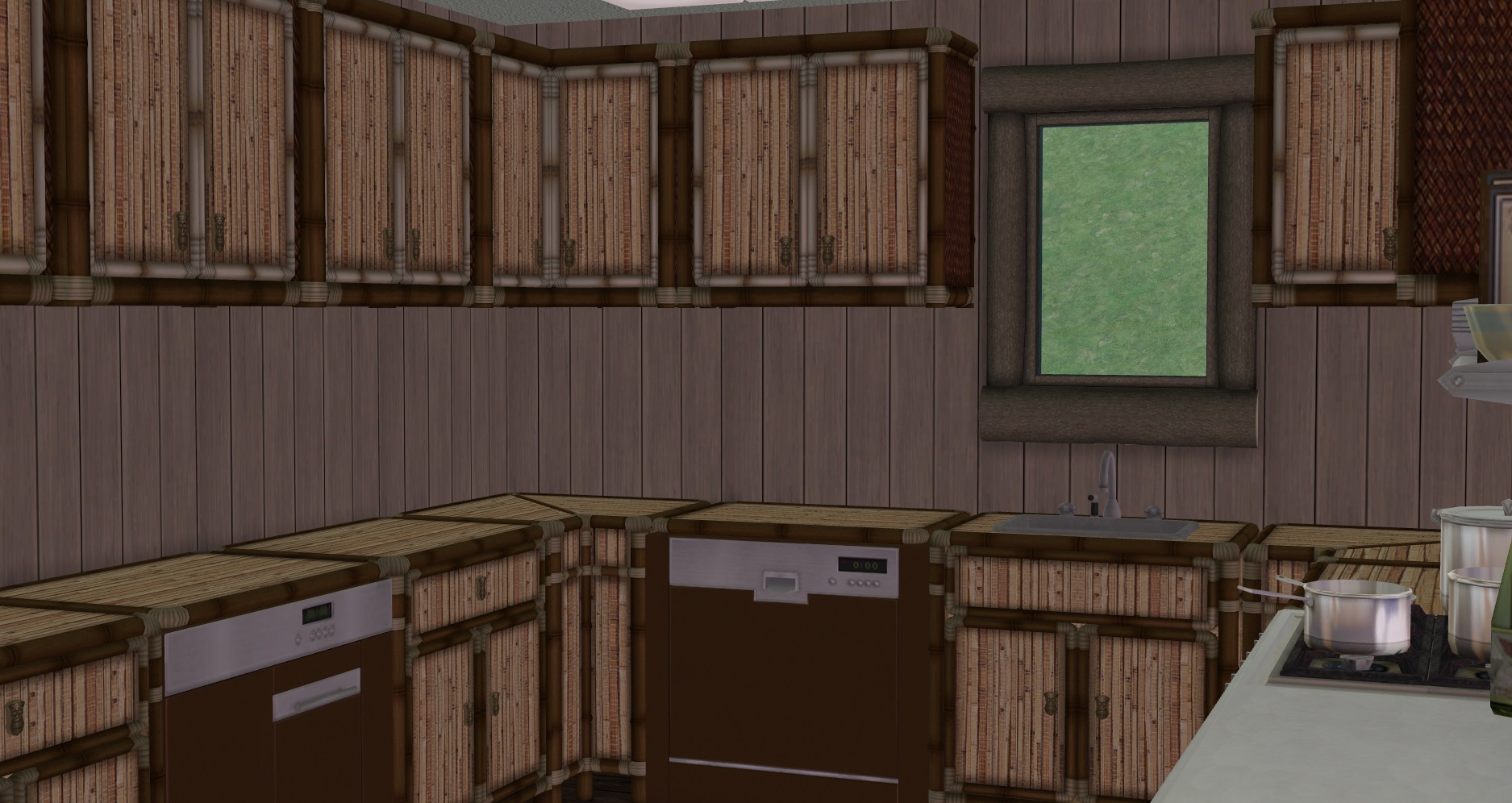 The Entrance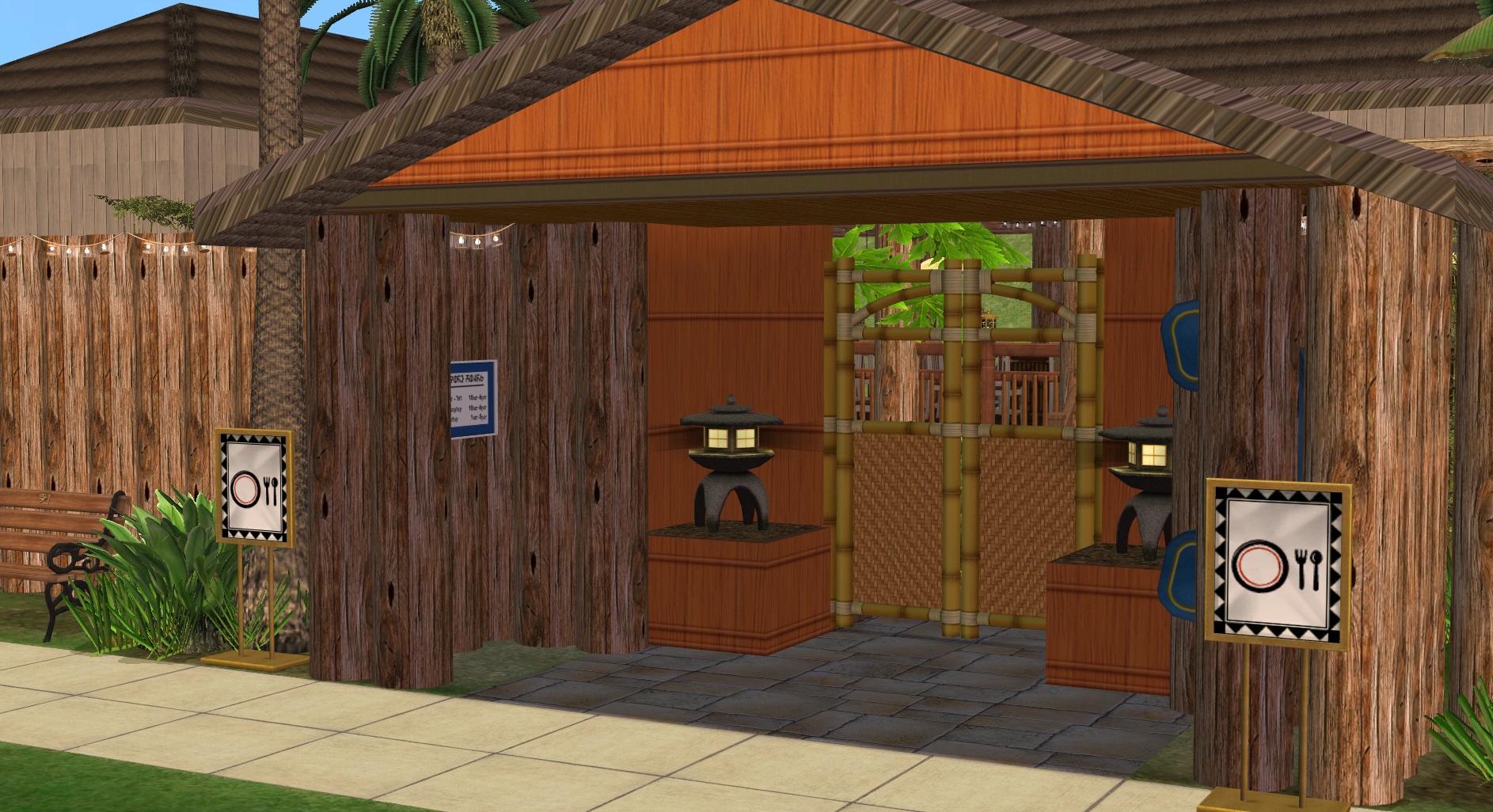 Looking In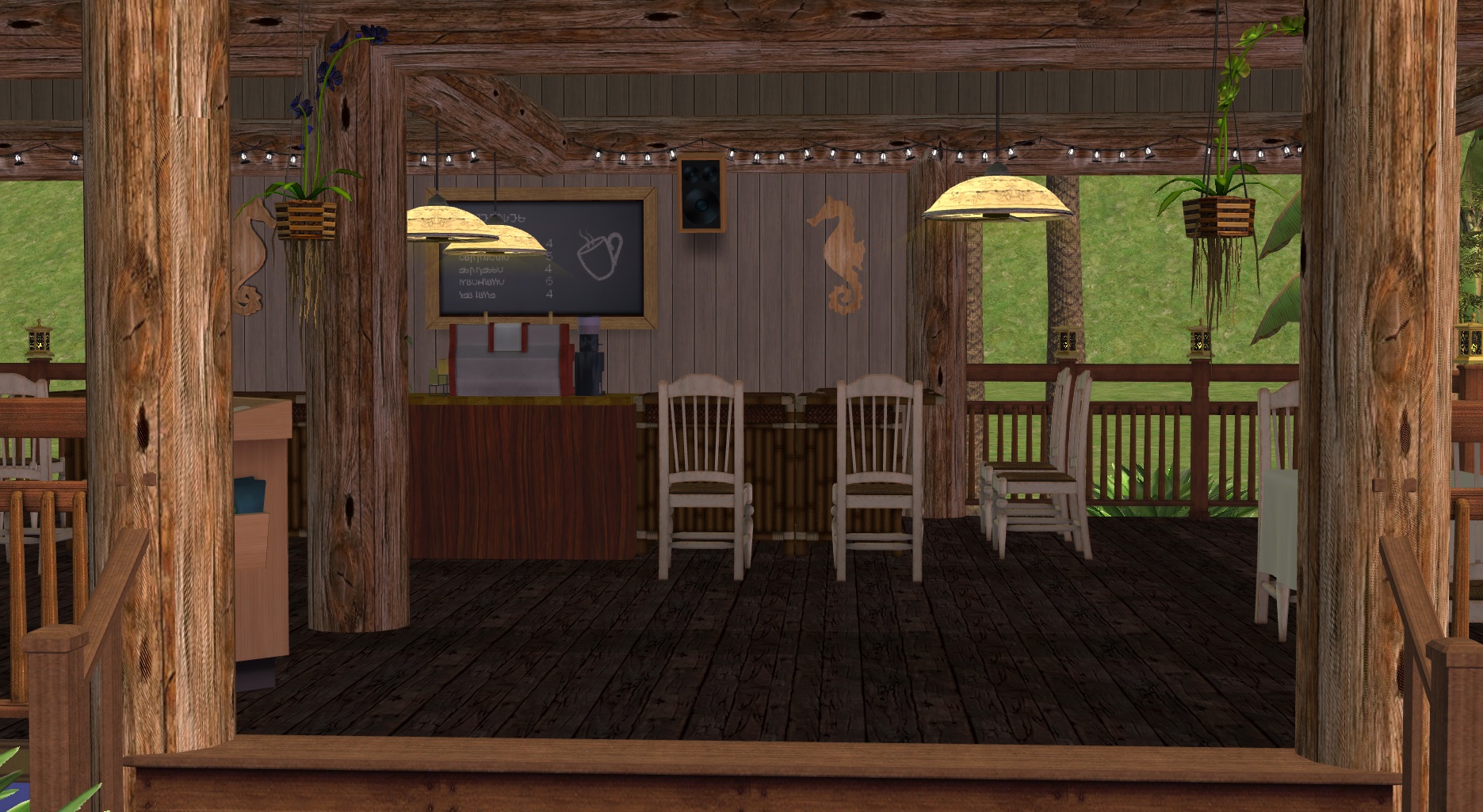 Looking from the other end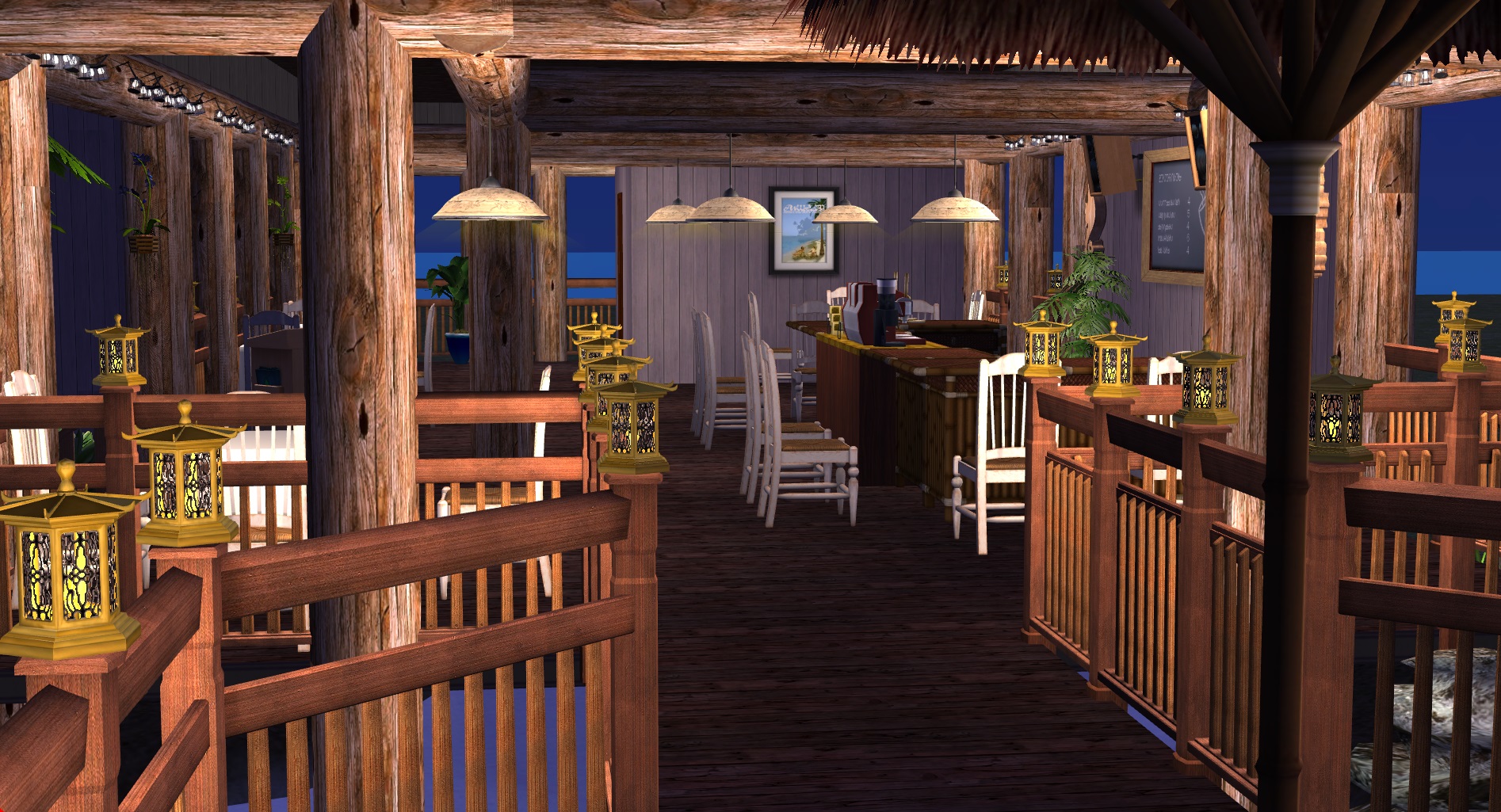 Walking into the garden overlook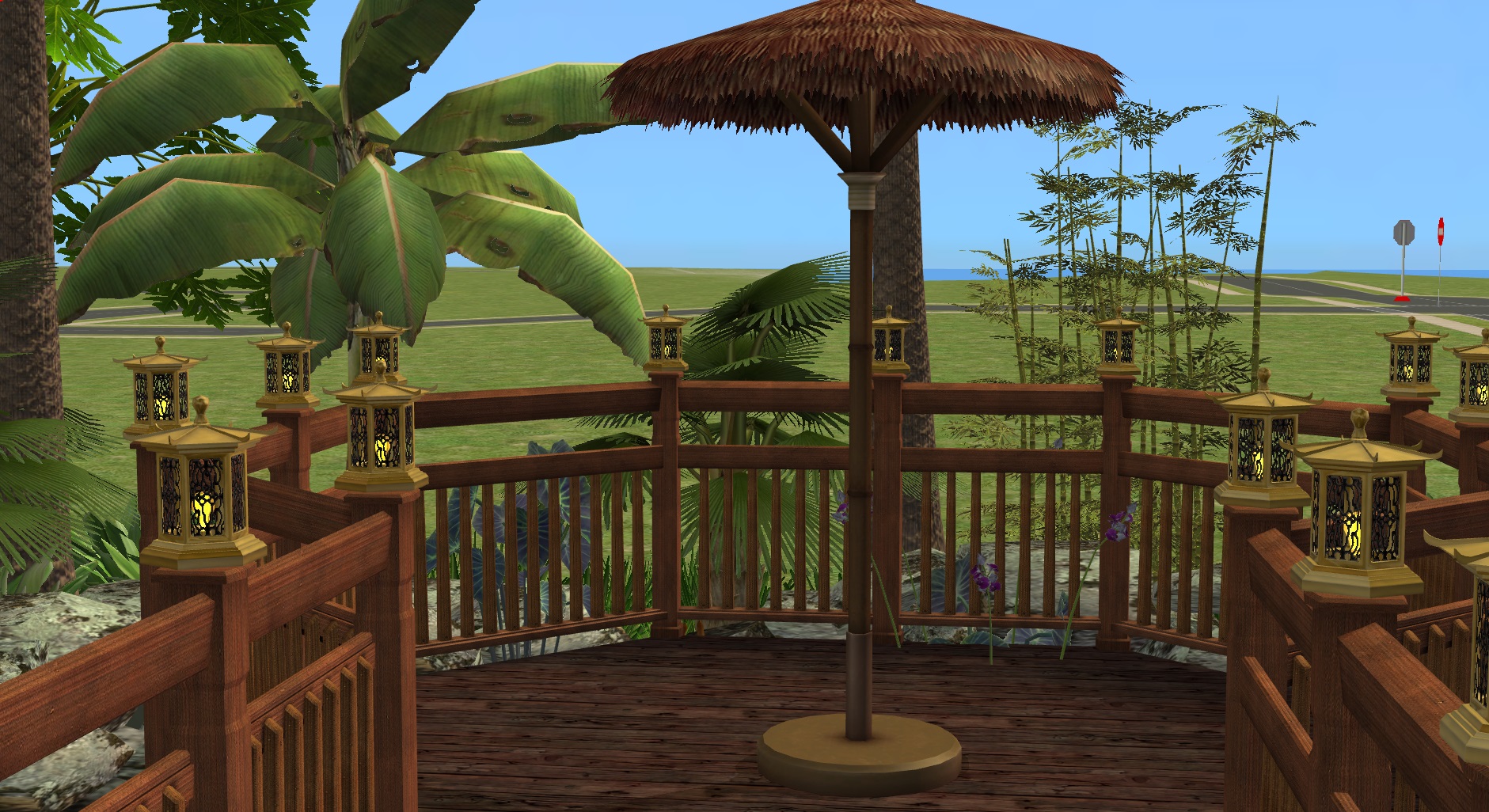 The Garden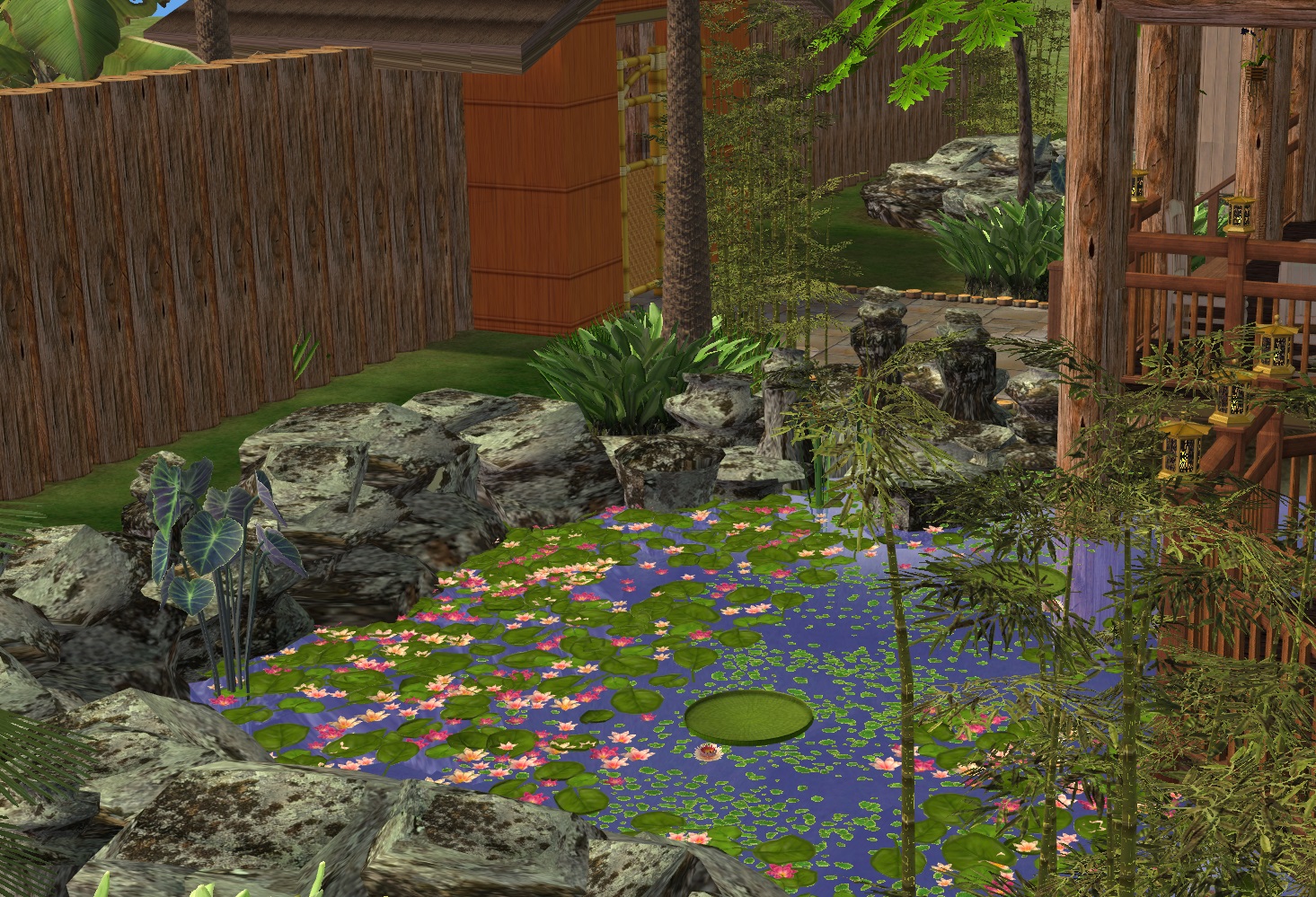 ---
There is fate. But it only takes you so far, because once you're there, it's up to you to make it happen. - Angel Stripper "Can't Hardly Wait"