Round 1 - Restaurant, Oriental.
Cheslin Gieke wished to open a restaurant that was a bit different. His wife, Emily, suggested minimalism, minimal but grand! The Green Bamboo with its Zen interior is a great place for a business lunch, a family dinner or a first date. The emphasis is on dining, although a wall speaker allows for some dancing. You can sit at a table or at the bar and enjoy the nature inside or just admire the pretty lights while catching up with old and making new friends.
Welcome to The Green Bamboo!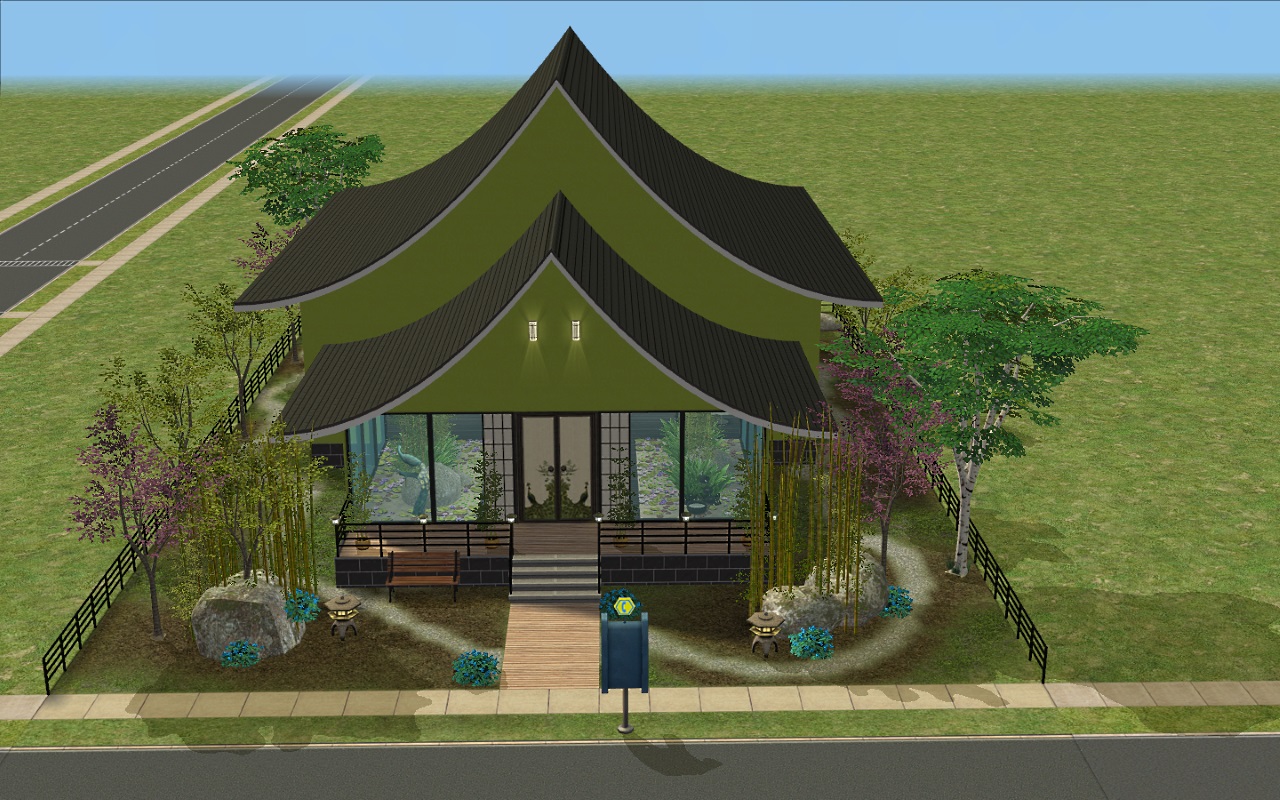 The back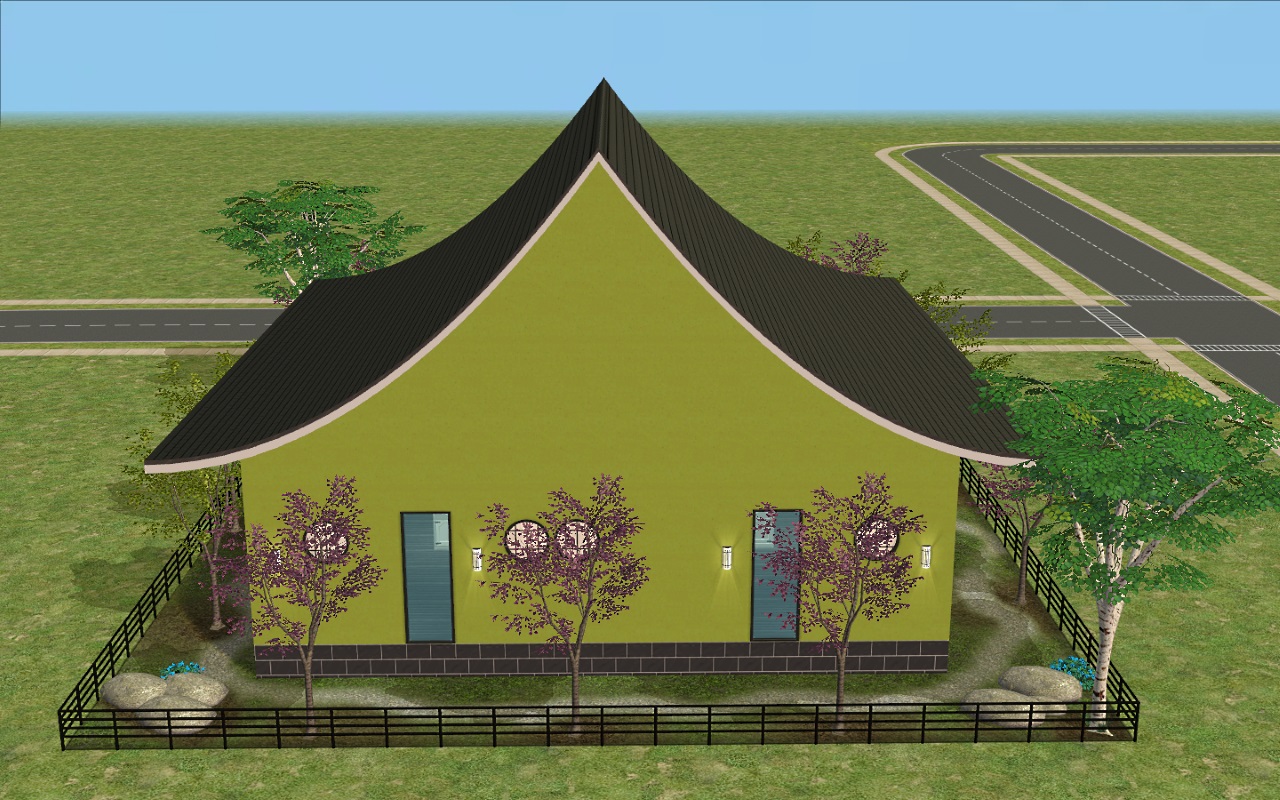 The Price


The Floor Plan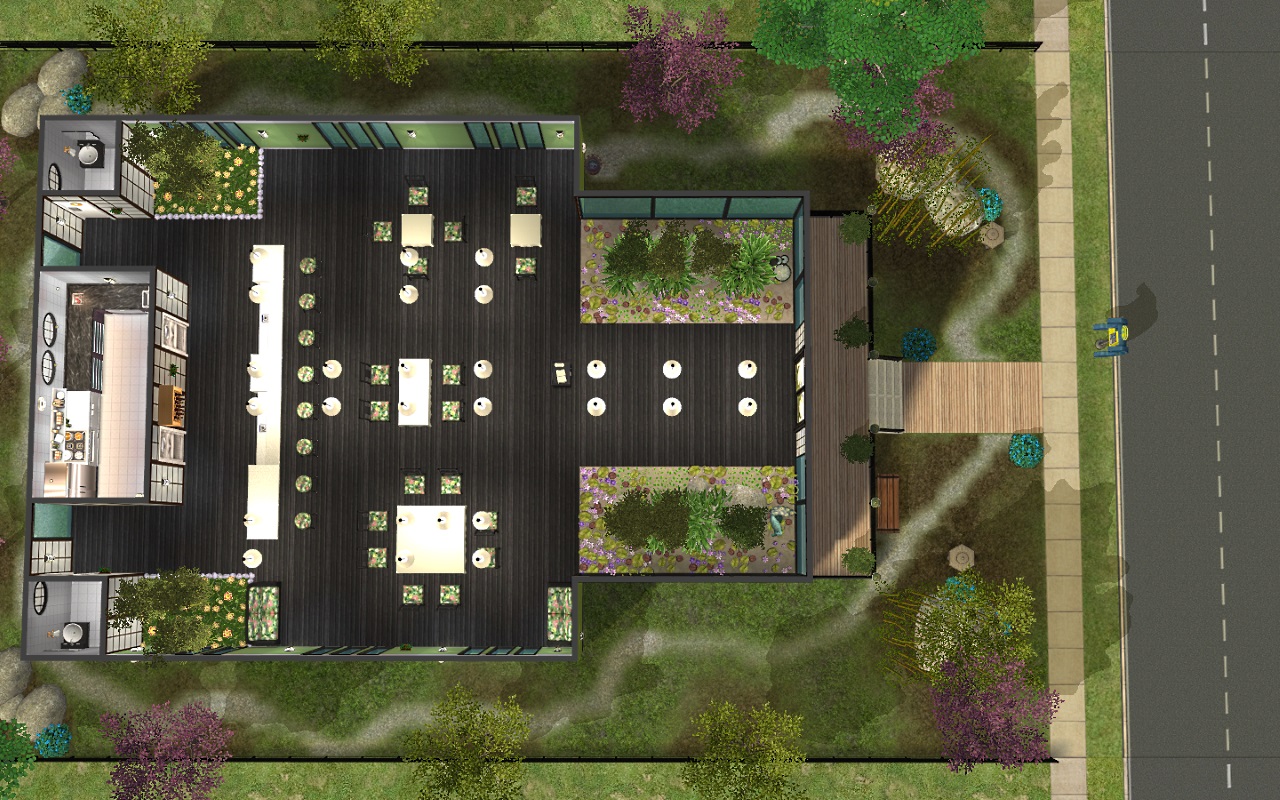 Inside the Restaurant: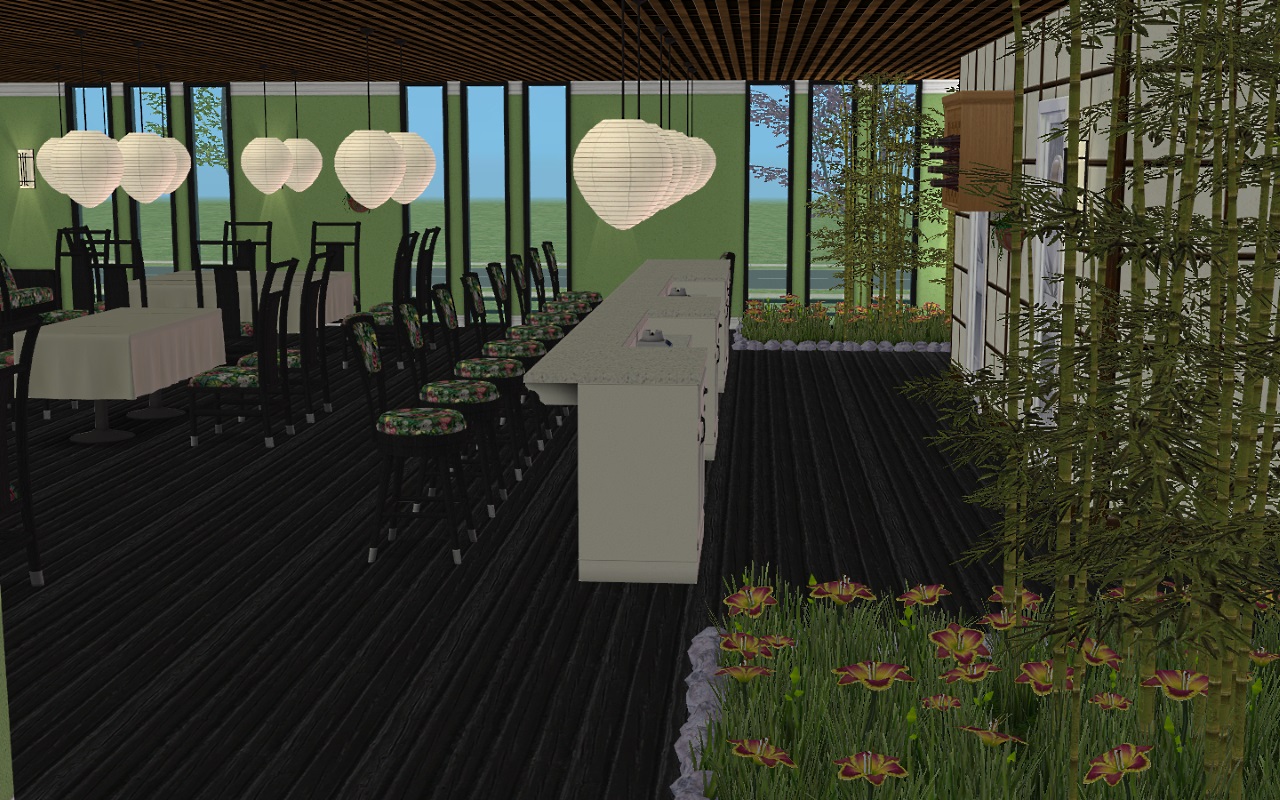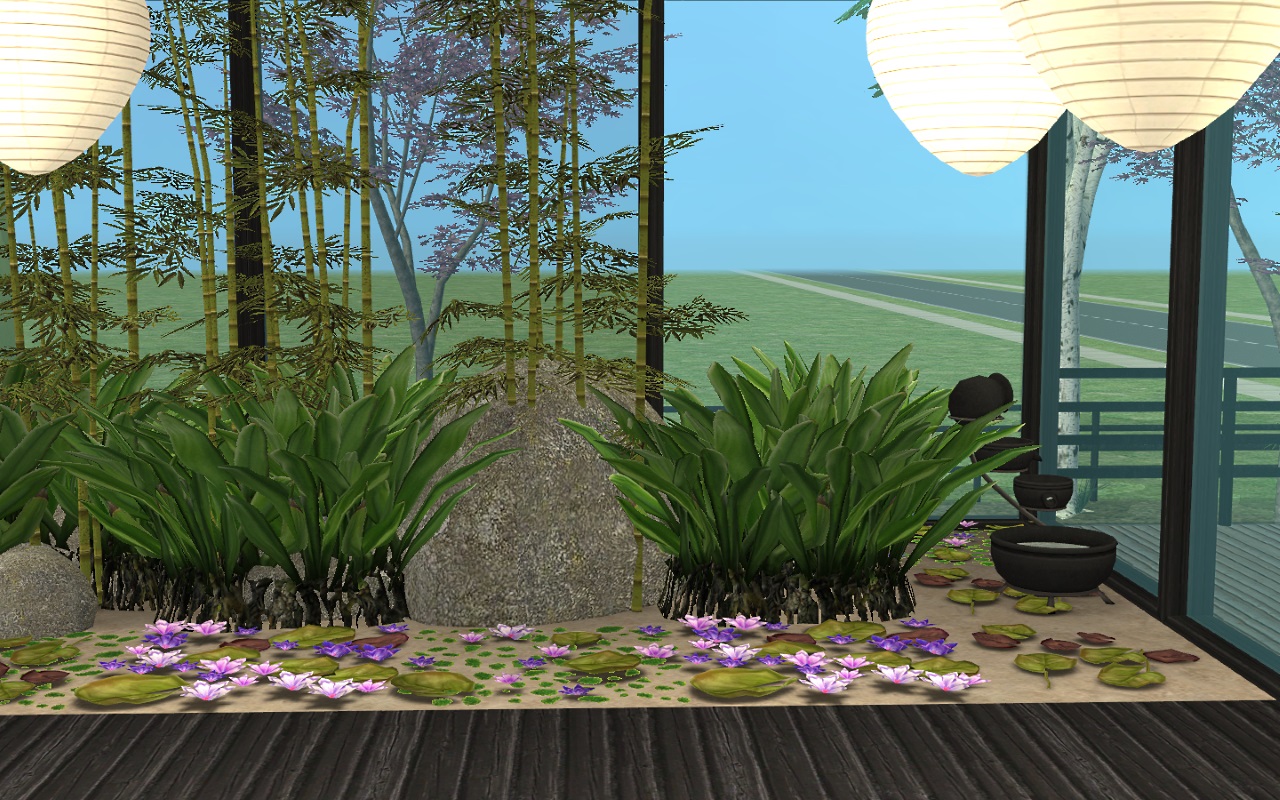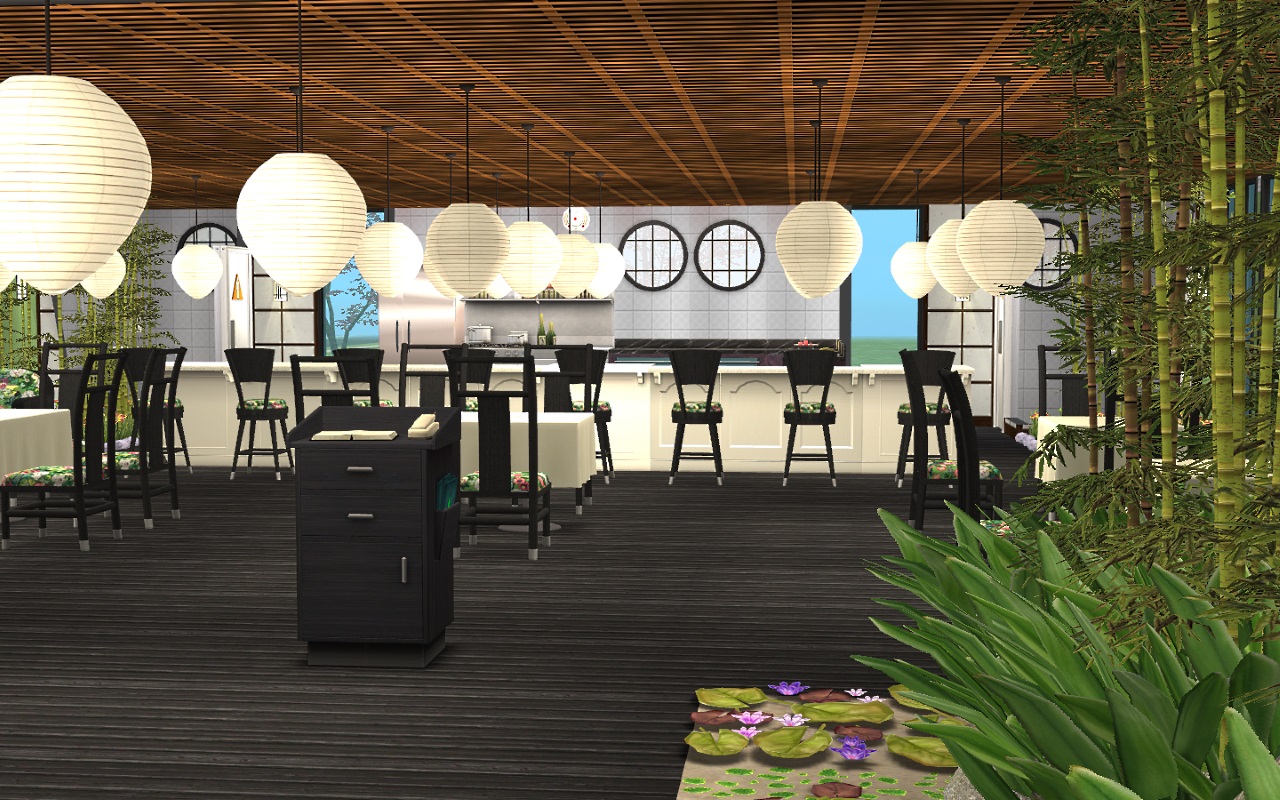 Bathrooms and Kitchen: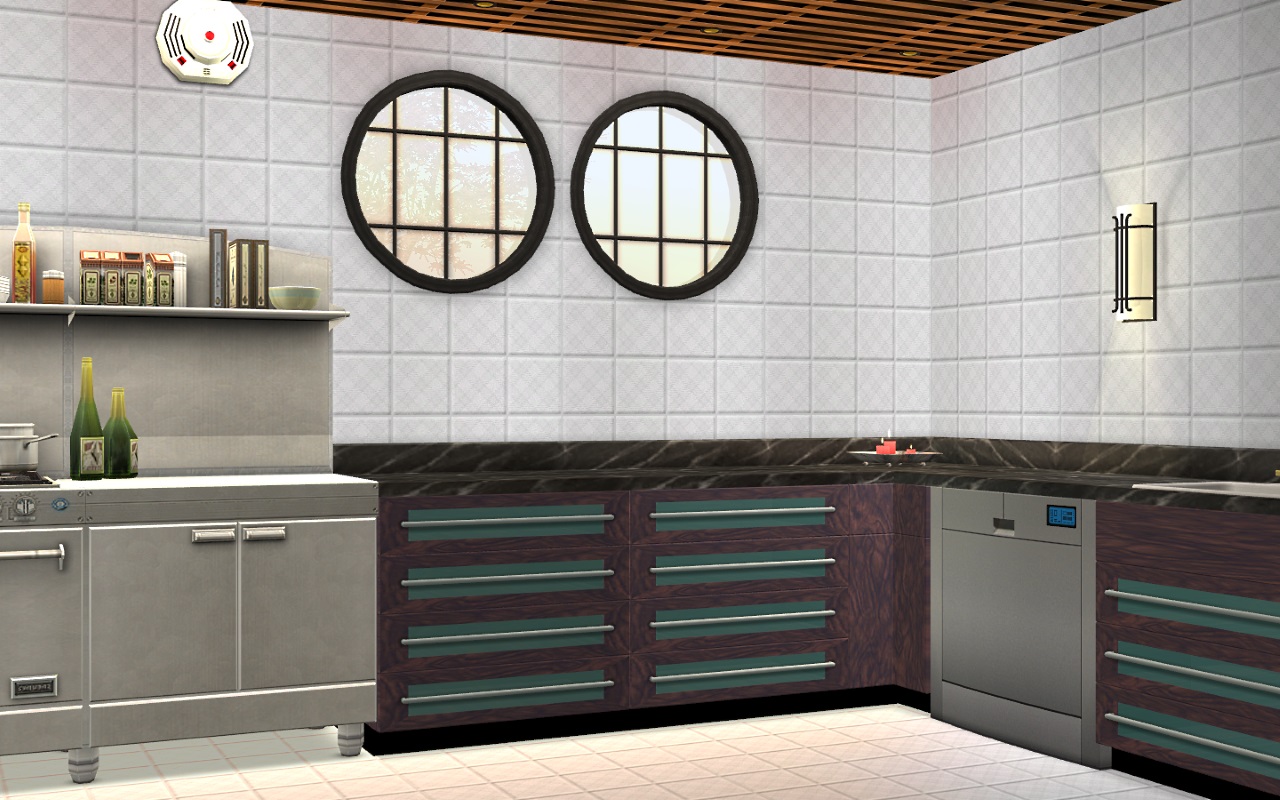 Outside: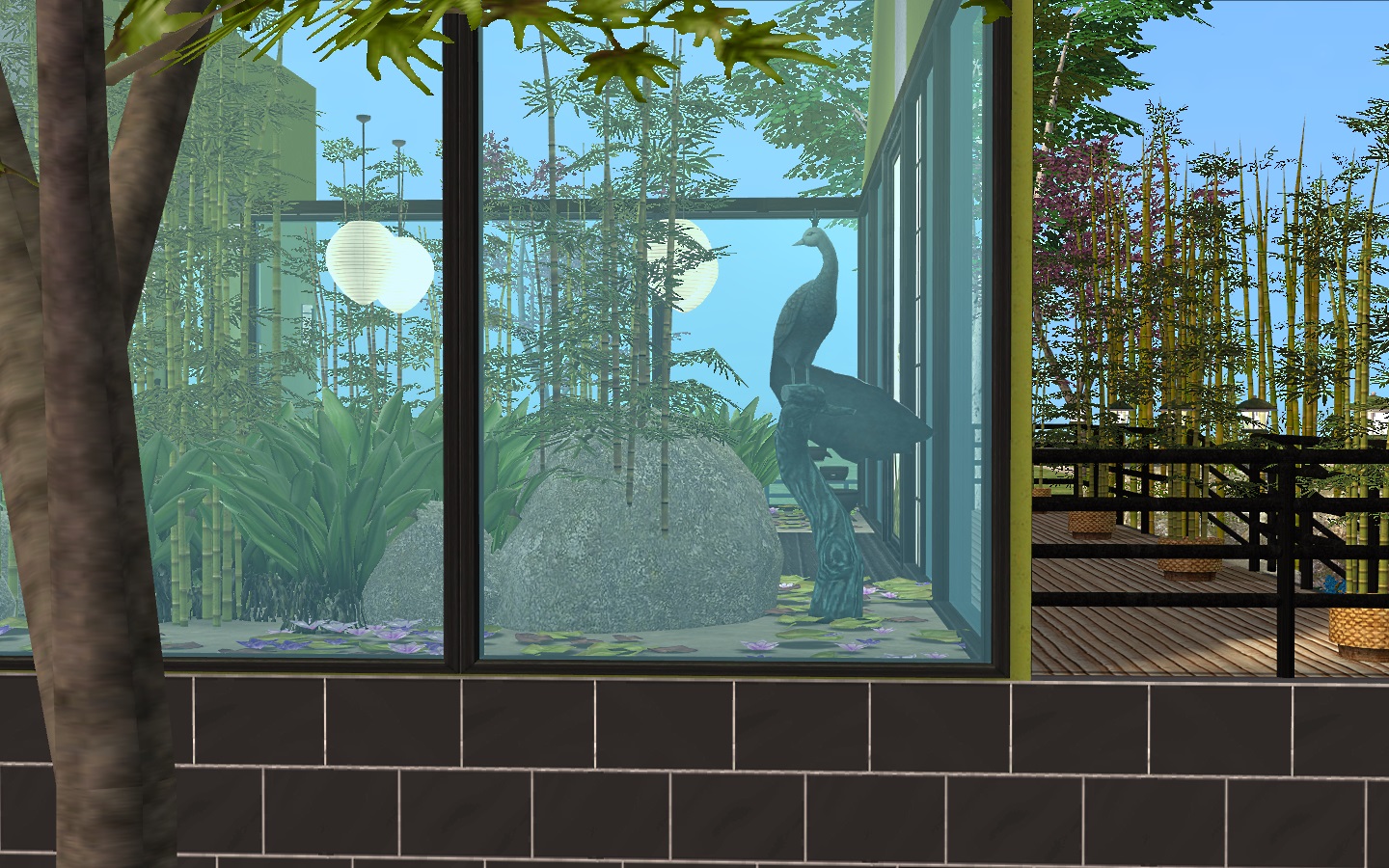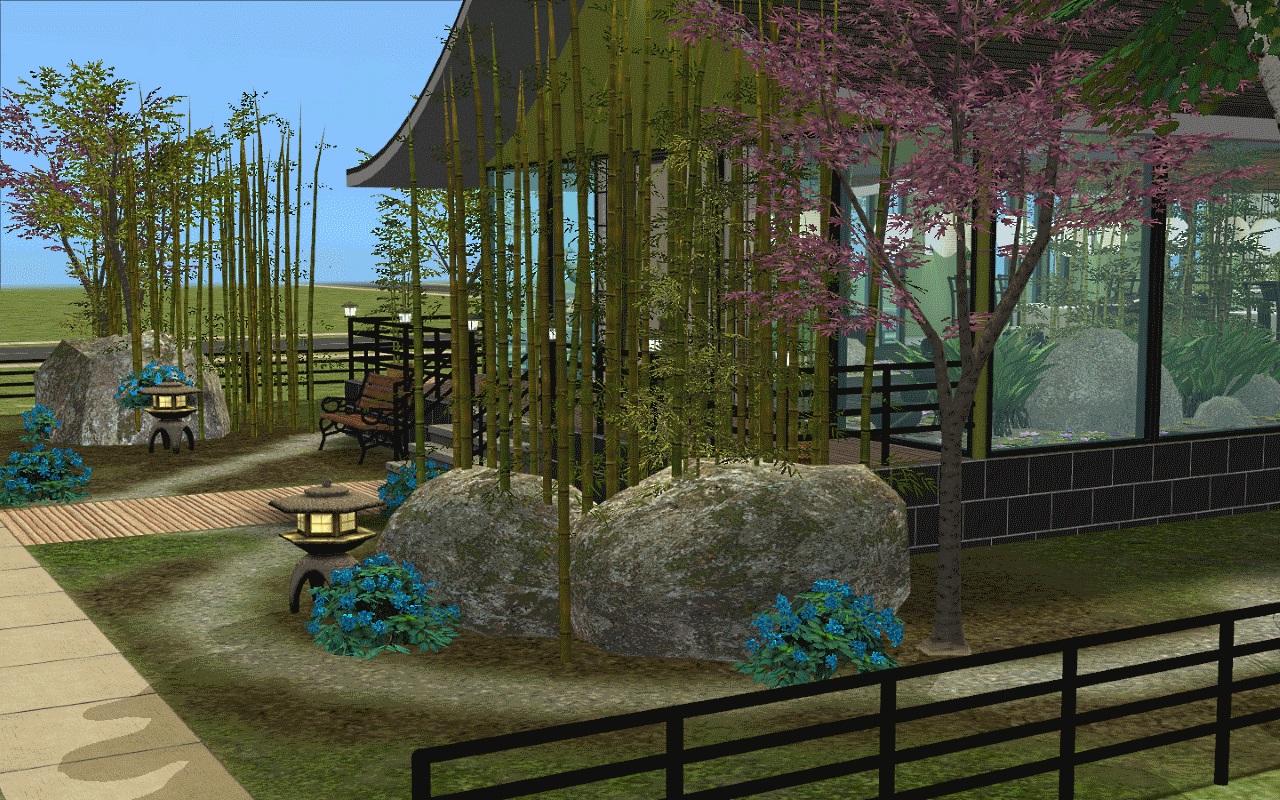 Overview: