Round 1 Entry - Tropical Restaurant

Garswn Dining
Psst! You... yes, you! Come here! Let me tell ya a lil' secret. There's a new restaurant in town that is opening this week. And guess what? First 50 meals are on the house! You gonna miss this opportunity? The early bird catches the worm, so be sure to check out
Garswn Dining
this Friday night, ya know what I'm sayin'? If anyone asks, I didn't tell ya nothin', ok?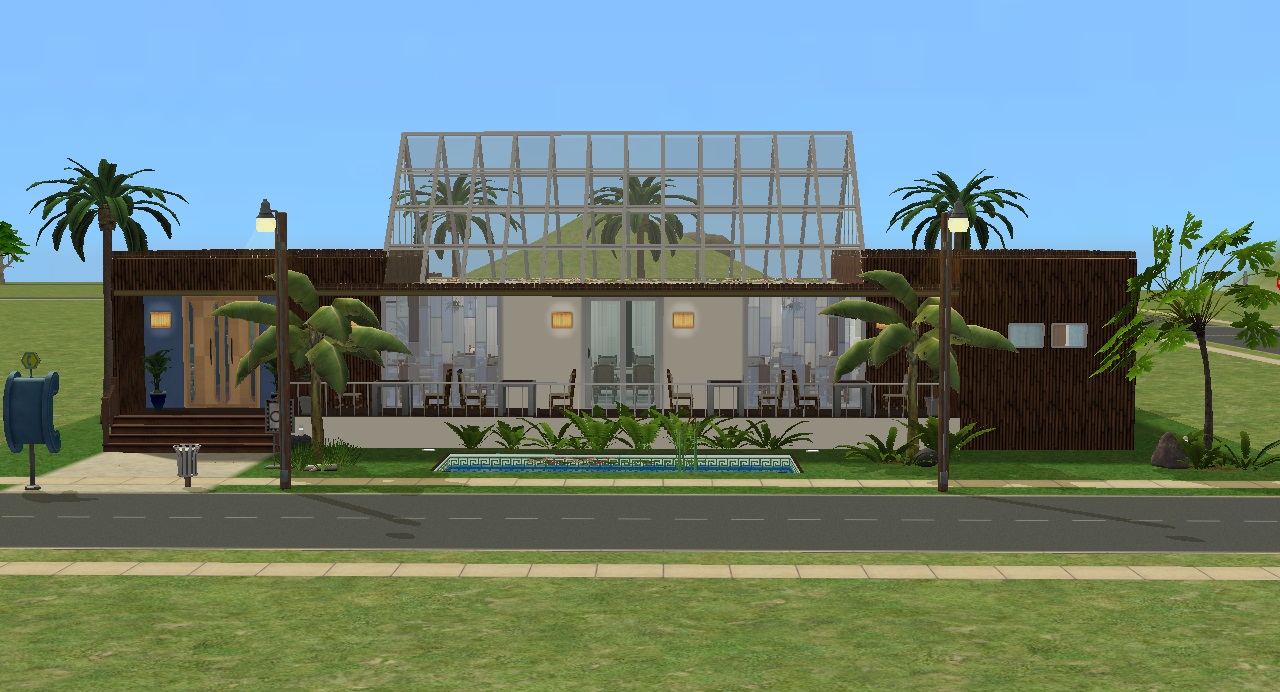 Garswn Dining is a fine restaurant with a tropical vibe. It features an open dining area and bar, with glass roofs to let the equatorial sun shine in during the day and to see the beauty of a nocturnal sky during the night. You will never run out of oxygen, as our facilities are filled with photosynthetic life forms. Just a fancy way of saying plants. And algae. If you want a more romantic dining experience, feel free to reserve a table on our back deck, above the water and below the stars. Unfortunately, all the water on our lot is pool water (the landscaping artist said something about the water "not reflecting right", whatever that means), nevertheless we believe you will love the ambience here.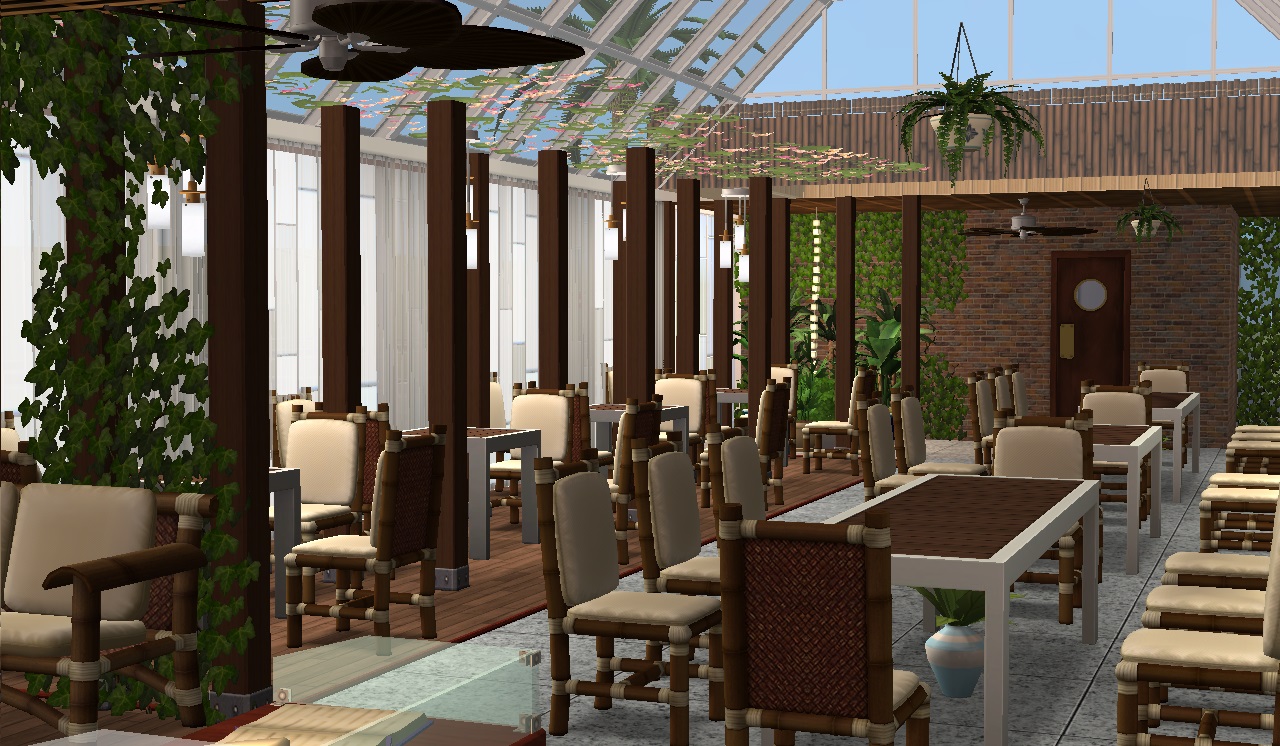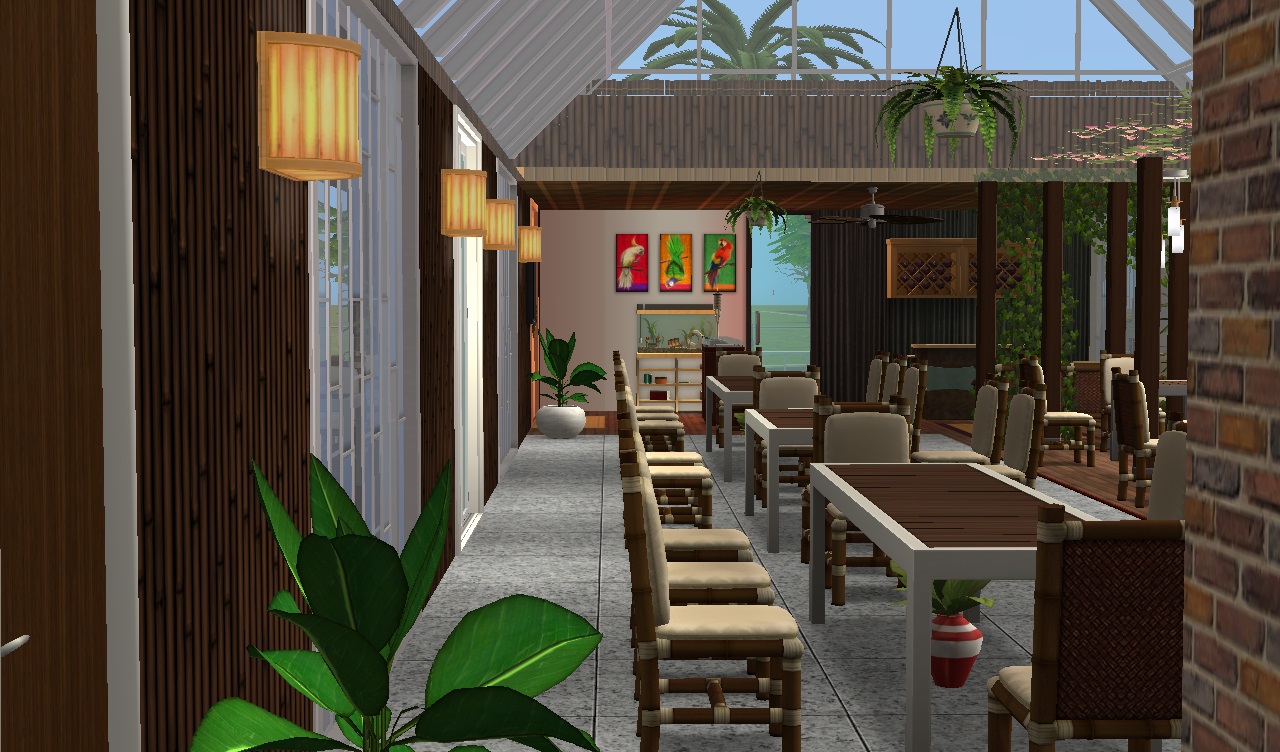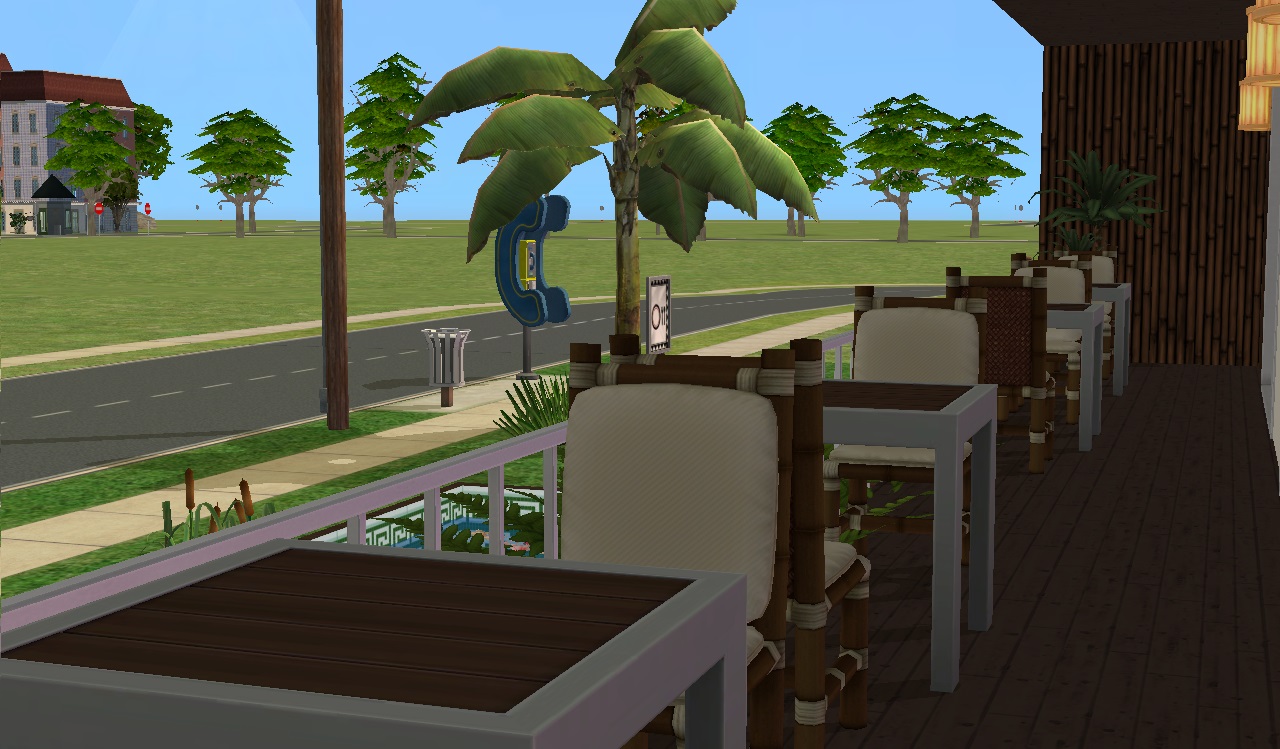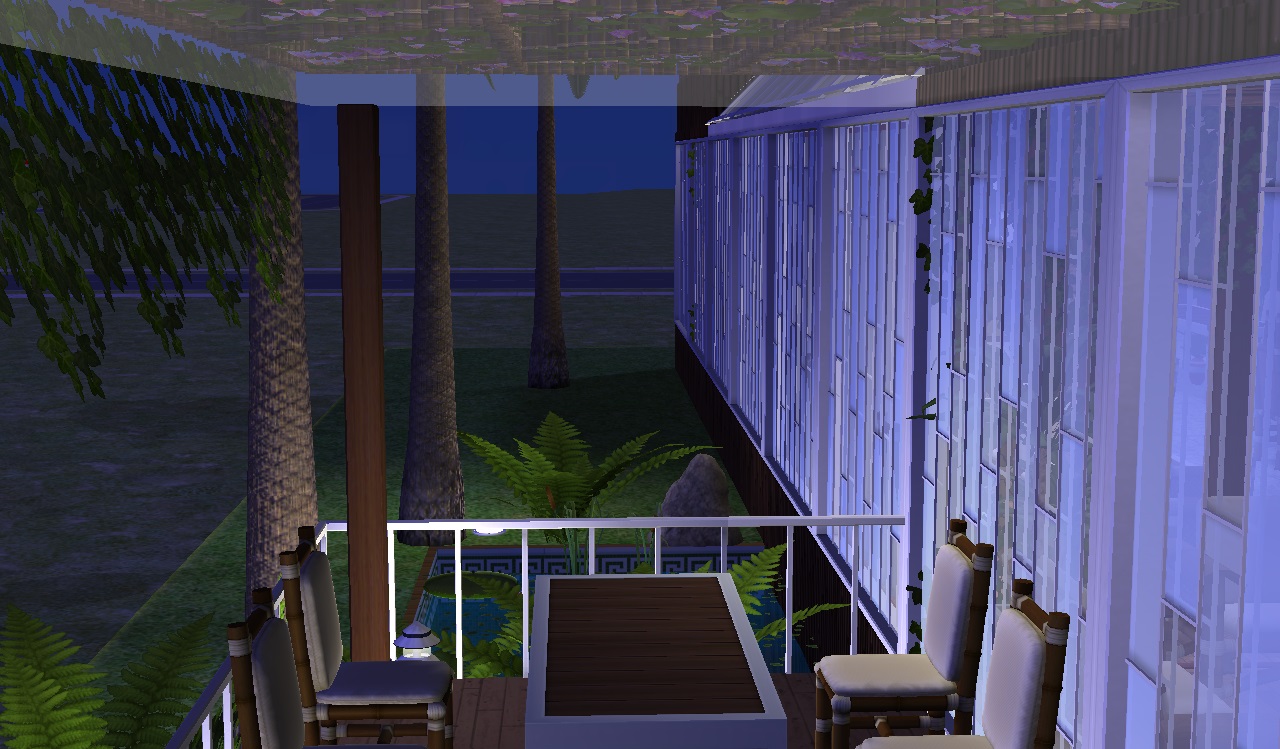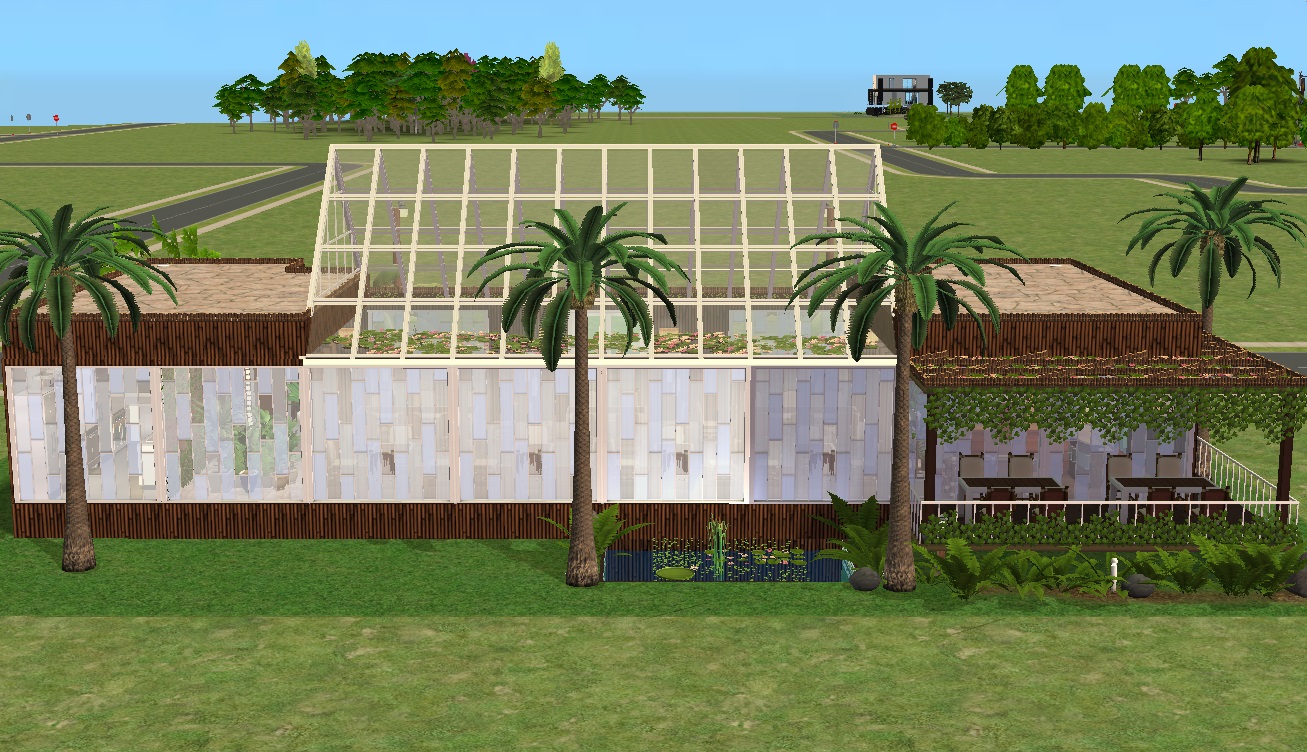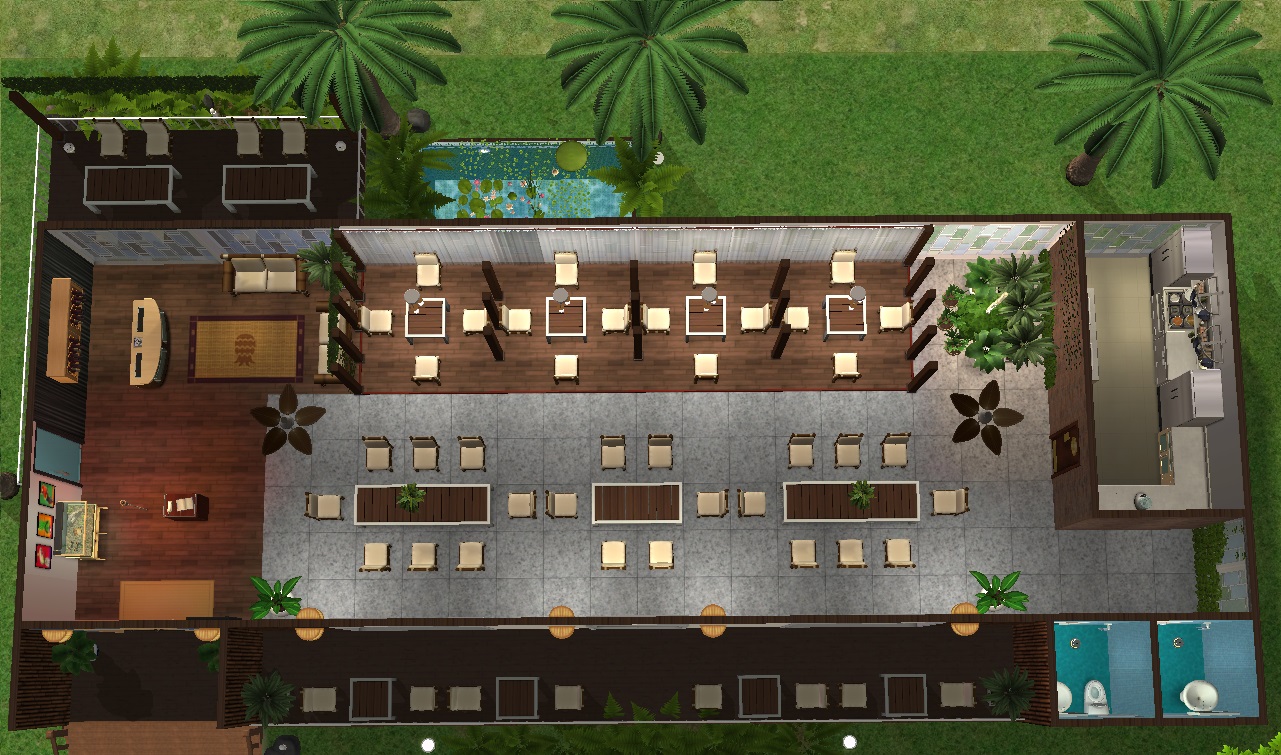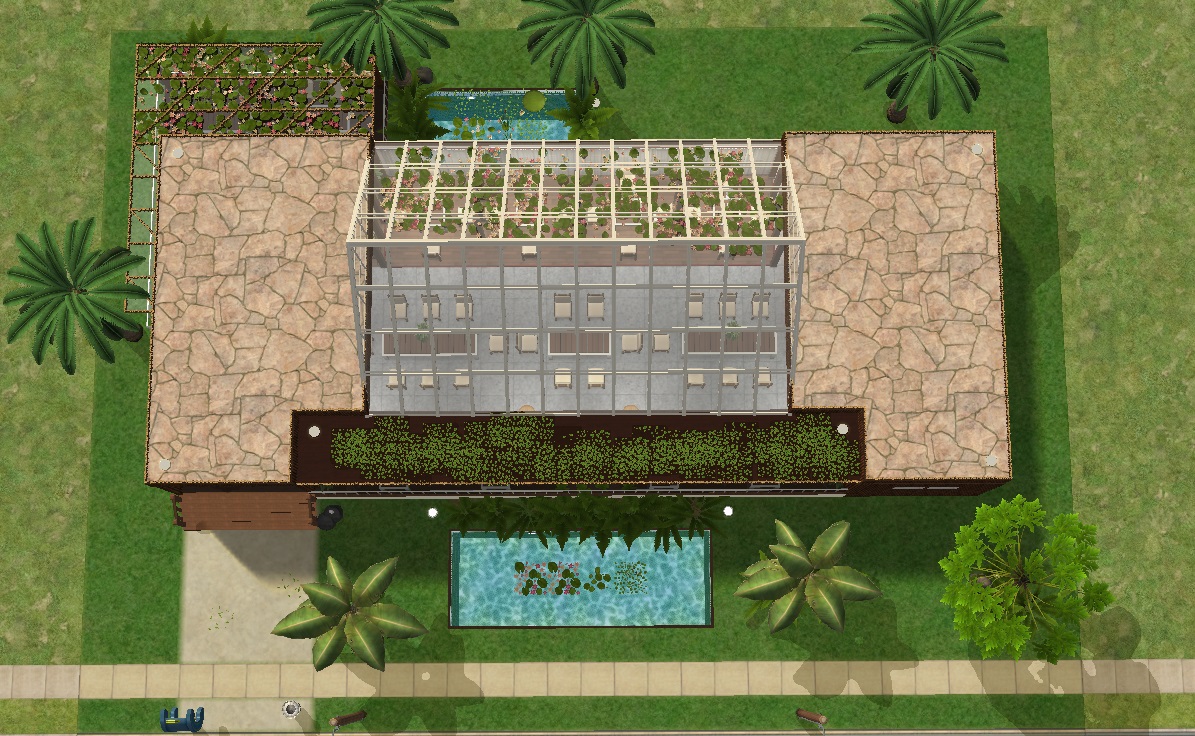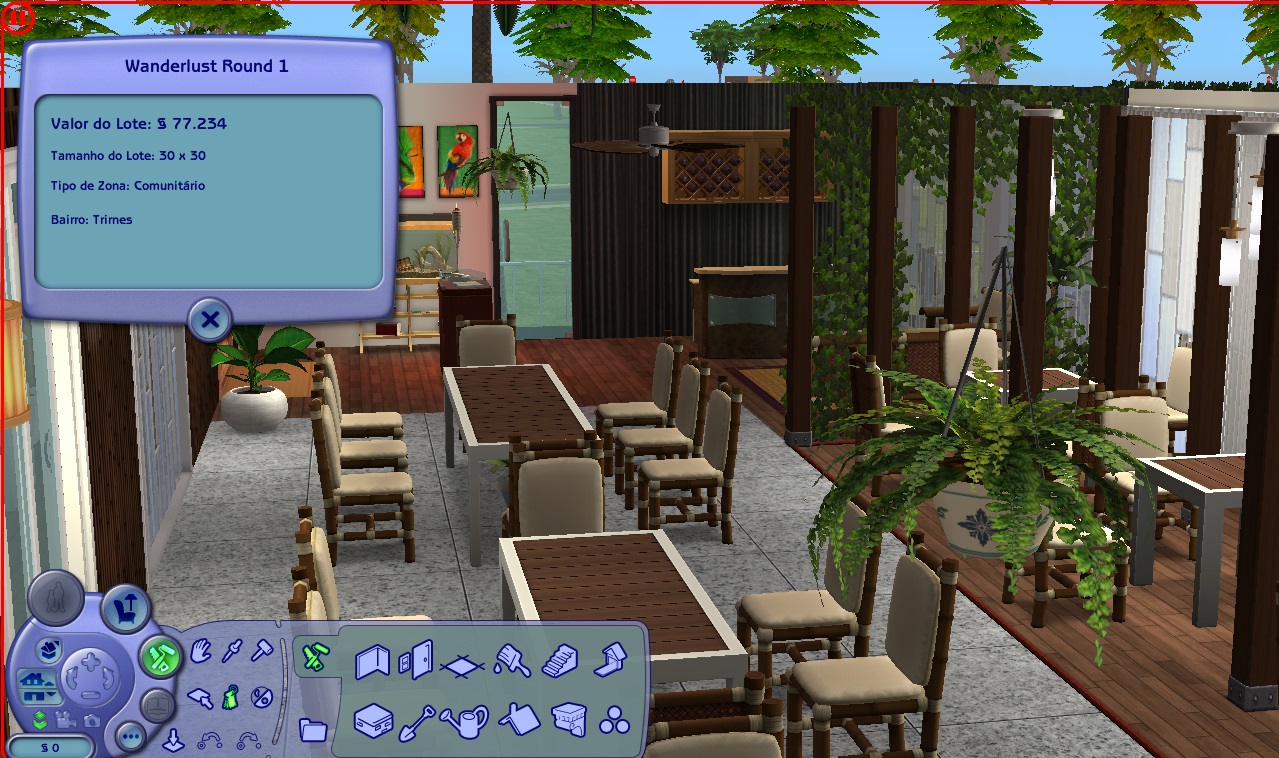 The lot comes in at 77.234 simoleons, about 3k short of the budget and it is on a 3x2 lot.

Trivia:
- "Garswn Dining" was supposed to be called "Garden Dining". However, while I was typing this post, I made a mistake and typed "Garswn" instead of "Garden". I decided to keep it as it I thought it was a more original name.
- The reason for the landscaping artist's refusal to build a lake is because I'm having problems with Voeille's Pond & Sea Water Overhaul. My sea water is just fine in the neighbourhood view, but, as soon as I enter a lot, both the sea and the pond water are black, without reflections. That is also the reason why I took a front picture at such a low angle - I had black sea water in the background.
- It can't be seen from the floor plan, but there are sinks in the kitchen.

This is my entry for the first round of this amazing contest. I hope my lot isn't too bad

. Off to the Fermented Juice Bar now!