Presenting, at last, my entry for round 1!
Welcome to
Pine Tree Cafe and Bar
! A mountain themed restaurant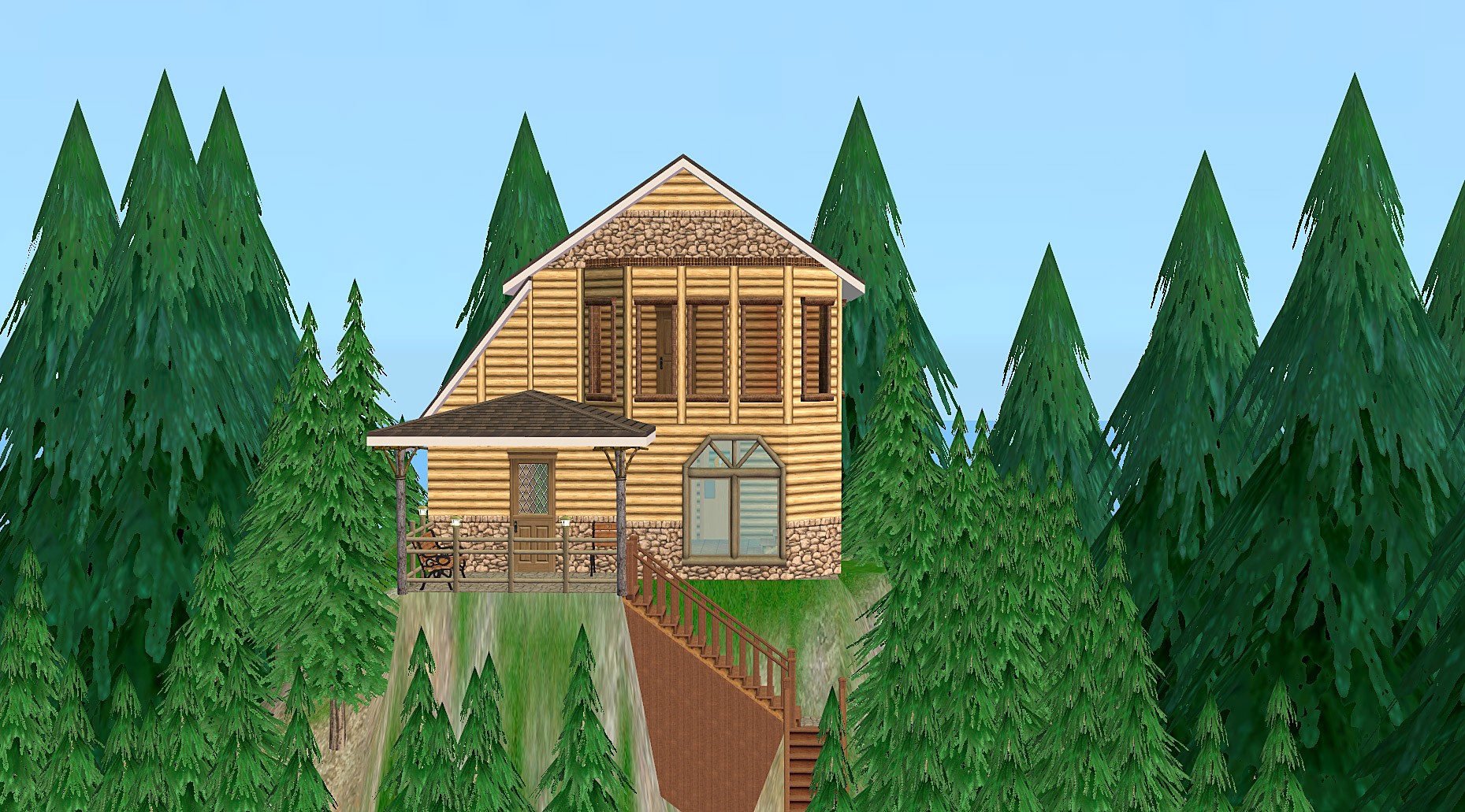 This cabin sat for a long time on a small mountaintop overlooking a pond which was rumoured in the olden days to be behind a lot of sinister plans. It took a lot of love, TLC and some
very
generous drink deals to turn it into a place to meet with friends or family, enjoy some mixed drinks and enjoy a delicious menu of hearty favourites in the upstairs cafe.

Back view: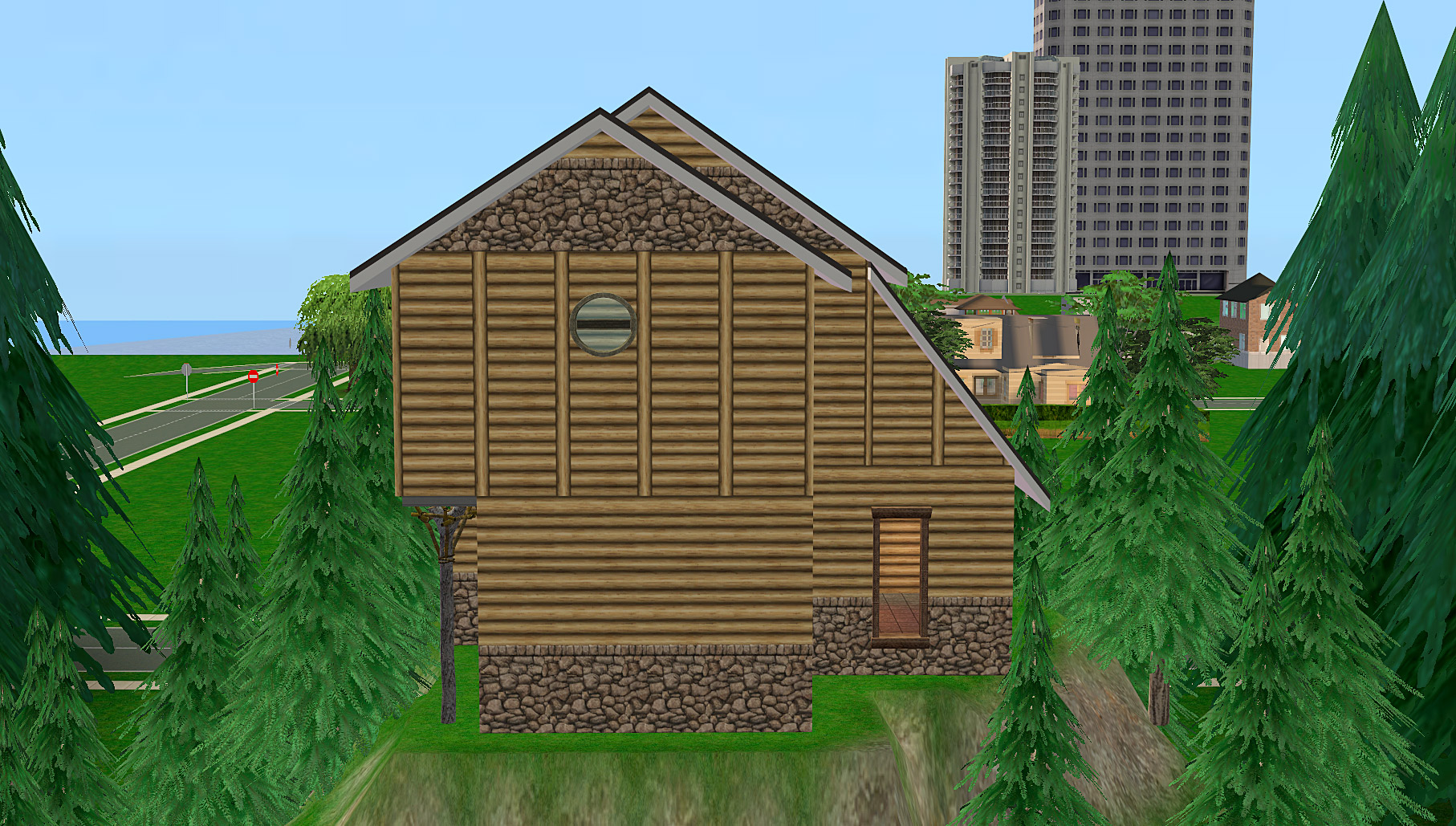 Floorplans:

Downstairs bar and toilets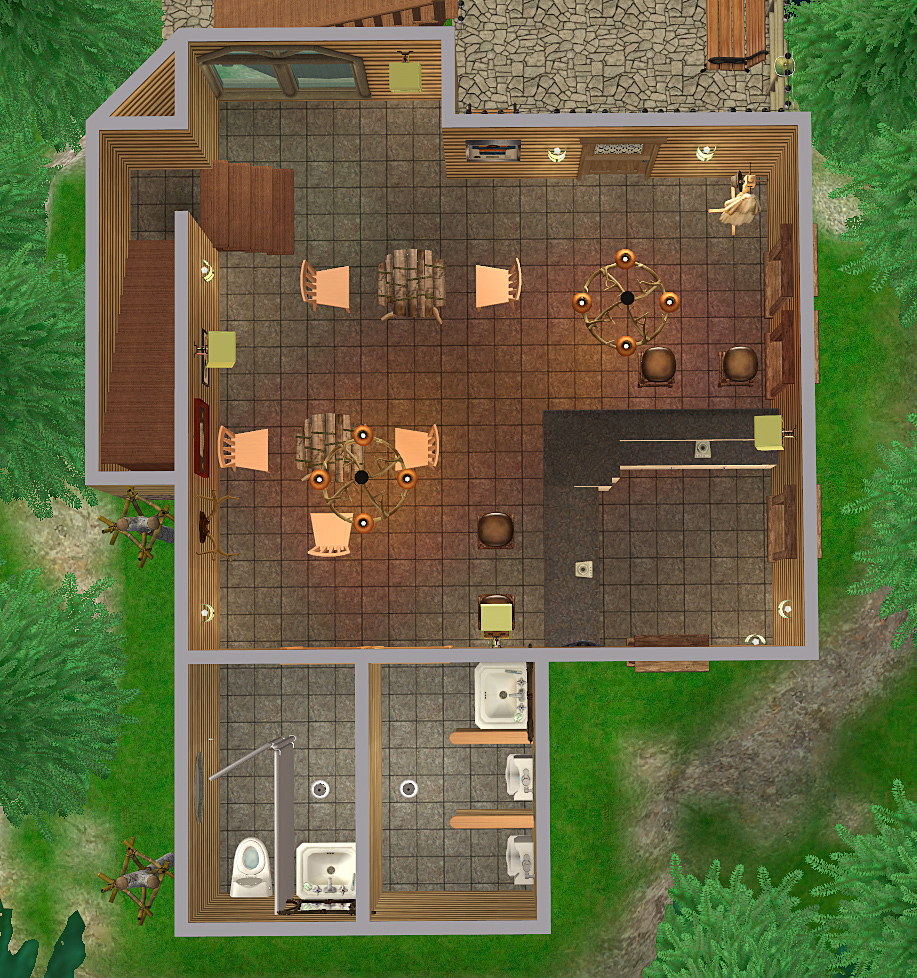 Upstairs cafe and kitchens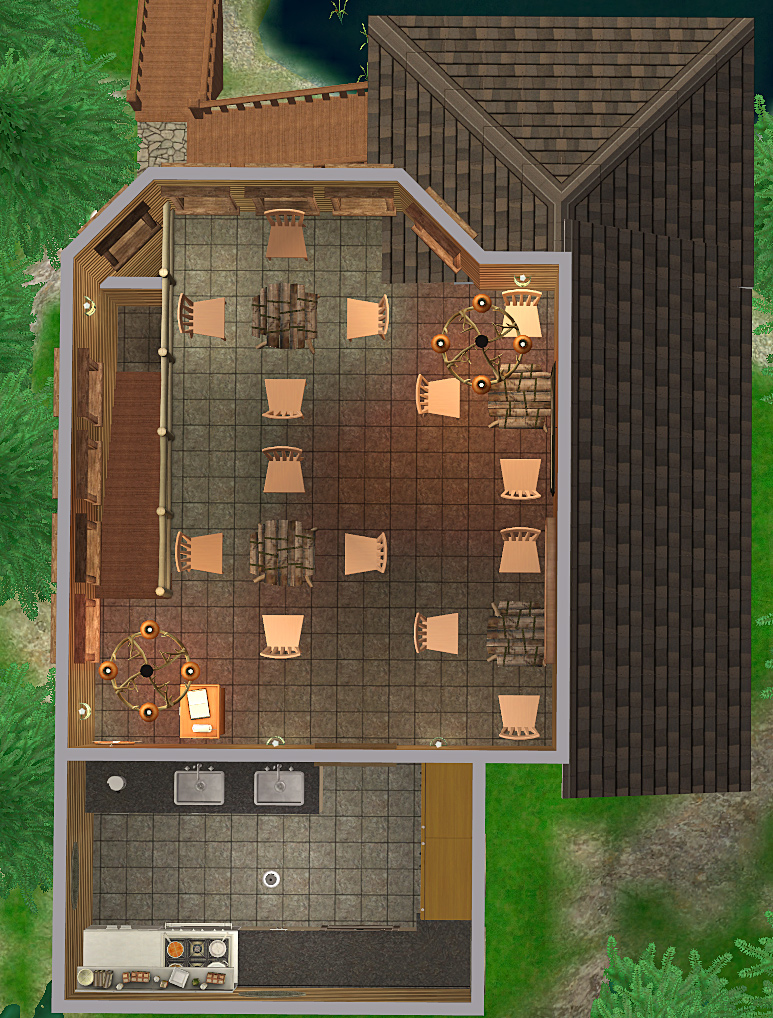 Overview of the building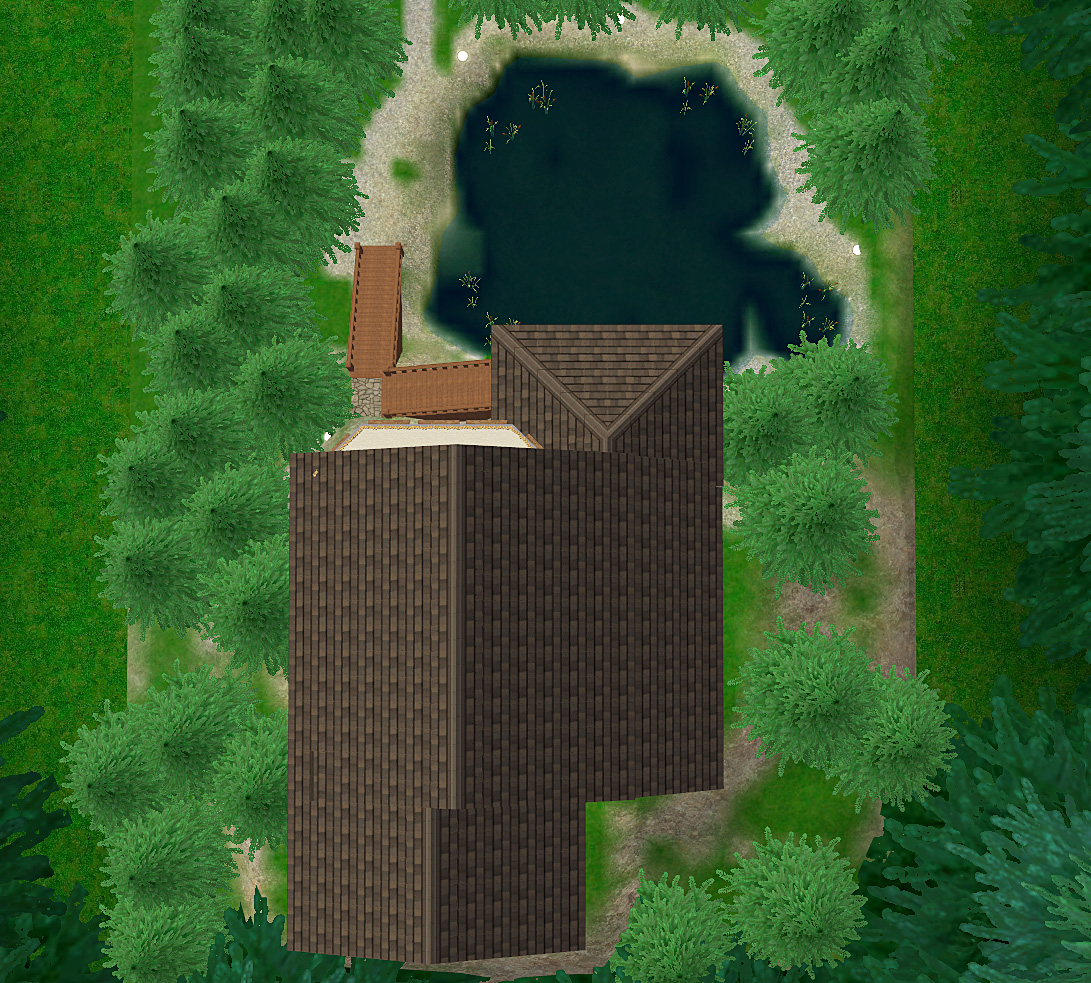 The lot price: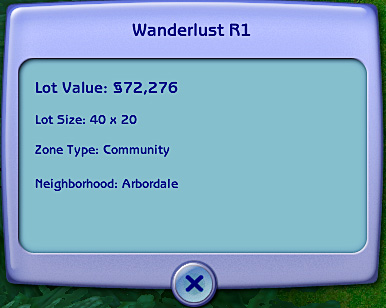 As you enter the community lot, you stop for just a moment by the old pond, look into the blue depths and shudder, recalling old rumours and stories of this place from times gone by.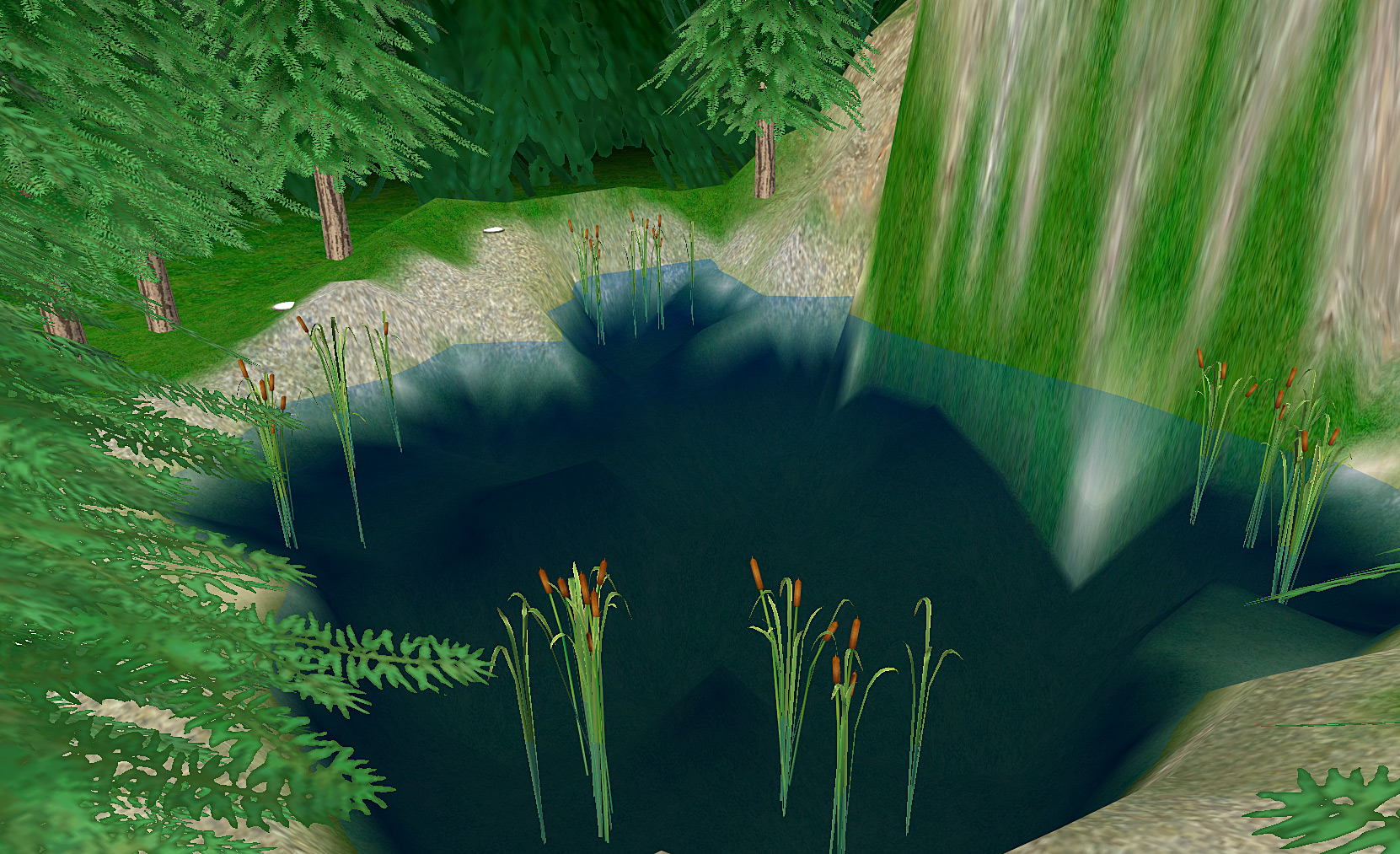 But you've heard really really good things about the food here, and especially the house cocktails, so you take the steps up to the front door, arriving at a cosy porch which instantly makes you feel at ease.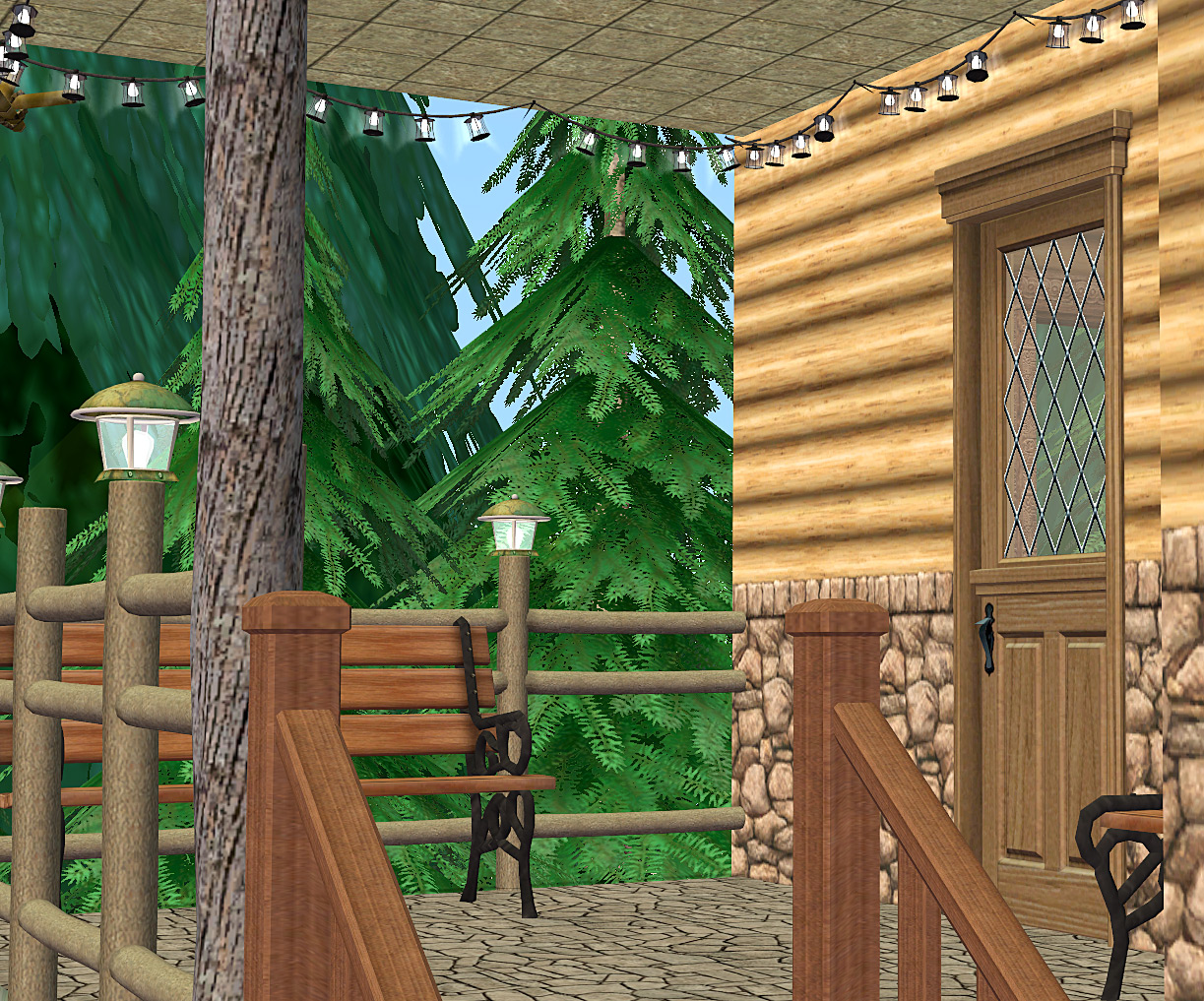 Indeed, entering the bar you feel cosy and warmly welcomed as you grab a pre dinner drink from the well-stocked bar.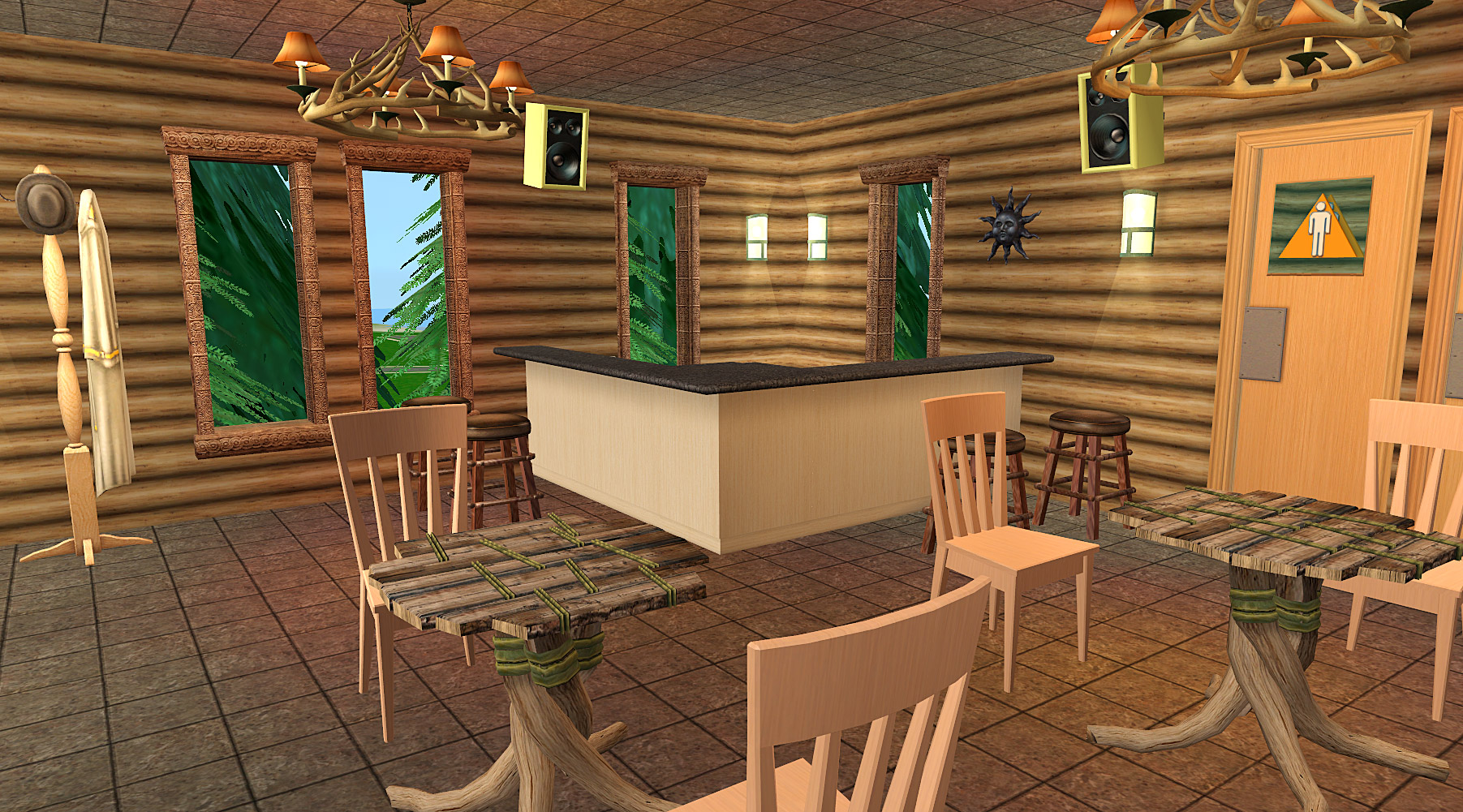 After a drink or two or three, you're starving and ready to eat! You walk upstairs and take a table, admiring the tabletops. They were made from real wood of a tree found almost uprooted on the lot. It would be a shame to let it go to waste, so it was sanded, varnished and made into unique tables. But of course, your stomach only wants to pursue the menu! You're in for a treat. One honey roasted pork chop with the house made seasoned potato wedges and fresh veg, please!!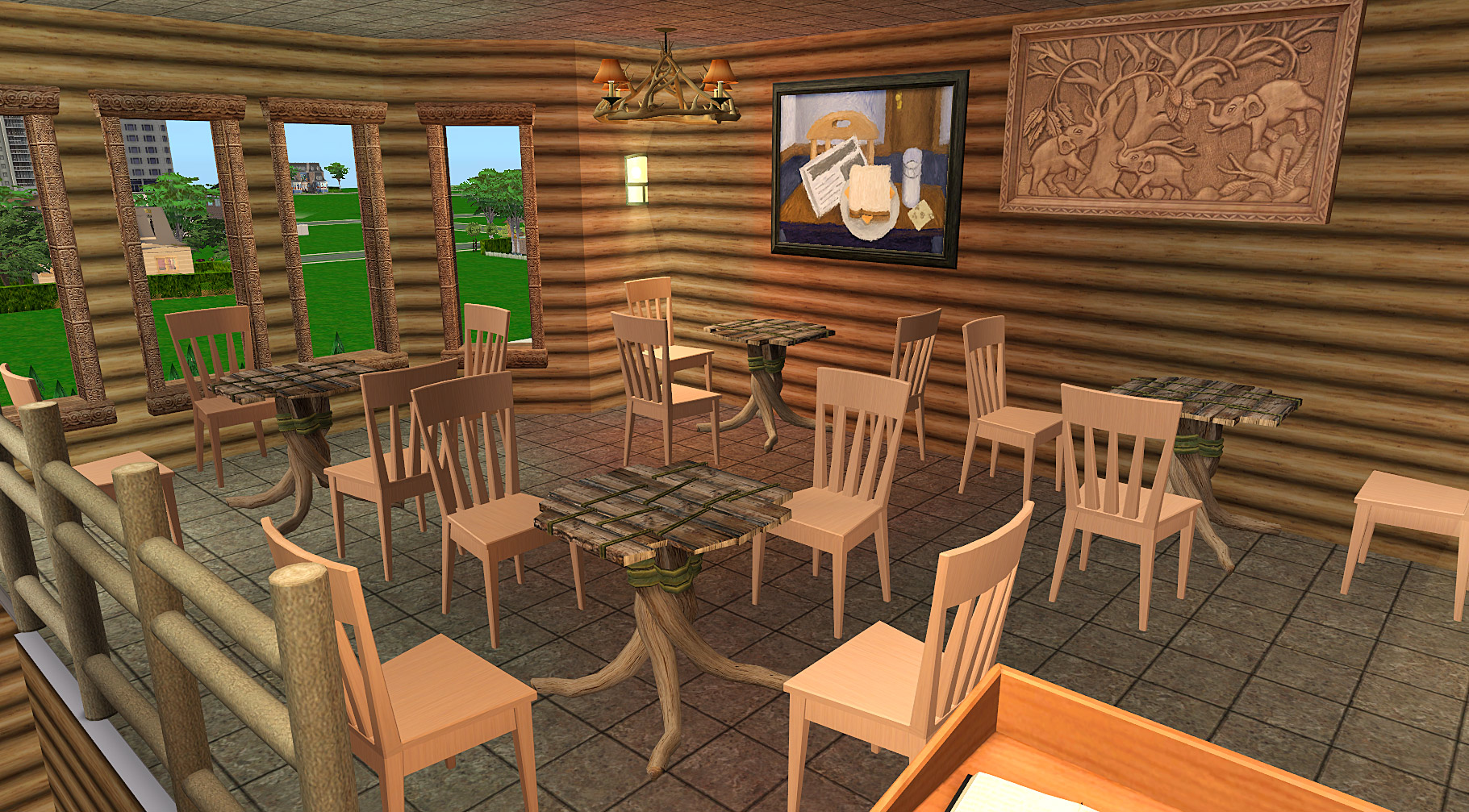 Two hours and a bottle of wine later, you're stuffed with delicious food, settling the bill with the waiter and heading out into the cool night to go home. Wasn't that a lovely evening? Goopy may not have good fashion sense, but he has great taste in restaurants.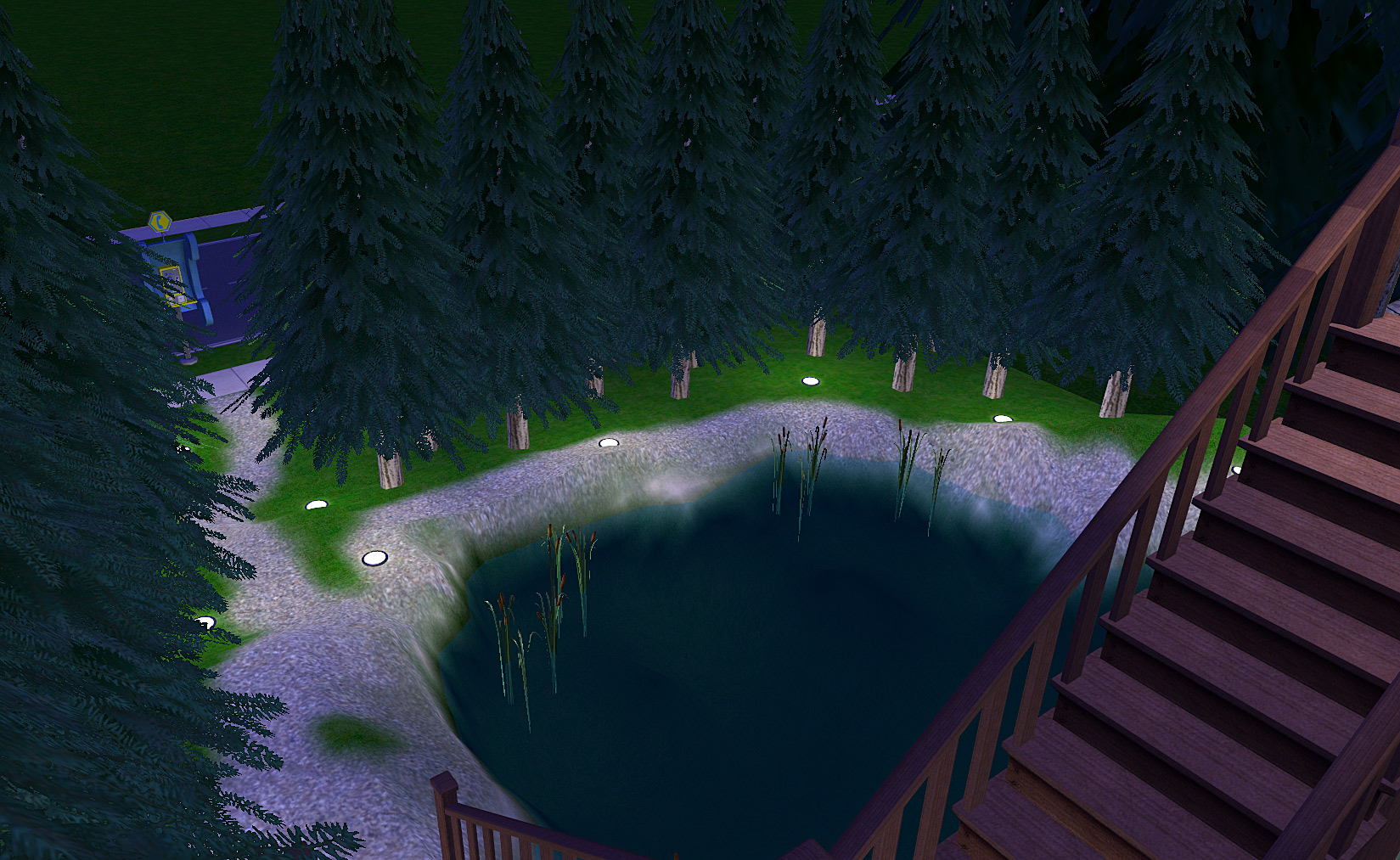 Good night, Pine Tree Cafe! Thanks for the good time.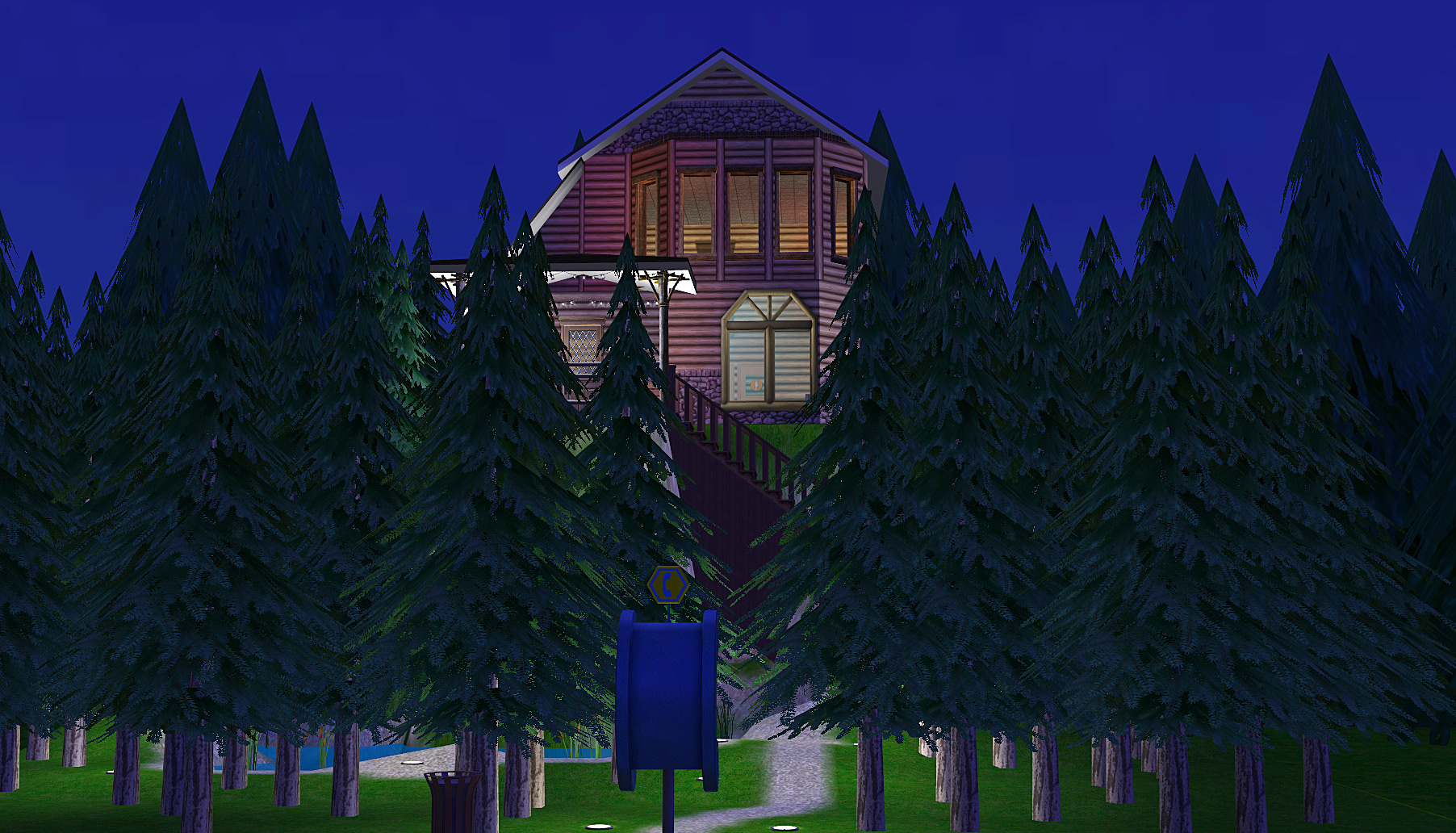 I hope you enjoyed it! No amount of game corruption will set me back