Replies: 12 (
Who?
), Viewed: 3391 times.
#1

26th Jun 2017 at 12:06 PM

Feedback Wanted - Beta World 'Diligence Island'
IMPORTANT - I've had to split the download into 2 bits because of the 50mb upload limit, so download both files and then select them both to extract the .sims3pack file.
I've been working on this world for well over a year now and honestly don't know how I'm not finished yet. I completed one world before that (Jerraria) but it had a lot of underlying issues with it so I have tried my best to work on all of those issues for this world. For example, I had no idea there was a grid function so all of the roads and lots were wonky and didn't align very well, the landscaping was pretty dull and boring, something which I think I've improved on but think it could still be a lot better. The world has almost 300 lots so it might take a while to load now, nevermind when its all completed. Every lot, with the exception of the festival ground lot was built by me, which is why it's taking so long. I am also documenting the families I want to create and so far I've got 45 households but there will be a lot more than that when the world is done. I have tried not to use any CC except for the cars and some patterns. I am trying to include as many lots from all the expansions to make the best player experience but I can't seem to get the houseboat lots to work; I placed the lots behind the stadium along the coast but couldn't get them working so I just turned them into normal residential lots. The world is split into 3 islands; the large middle island which contains a lot of residential lots and 3 beach areas, the middle sized island which contains the main 'city' area with lots of commercial lots and businesses and places for sims to enjoy themselves, and the smallest island which has the City Hall, a High School and some expensive houses. Any suggestions of improvement would be great. This is the first time that I've actually exported it and tested it in game so I've found some issues myself, so if you know how to fix them that'd be great.
Issues I've Found: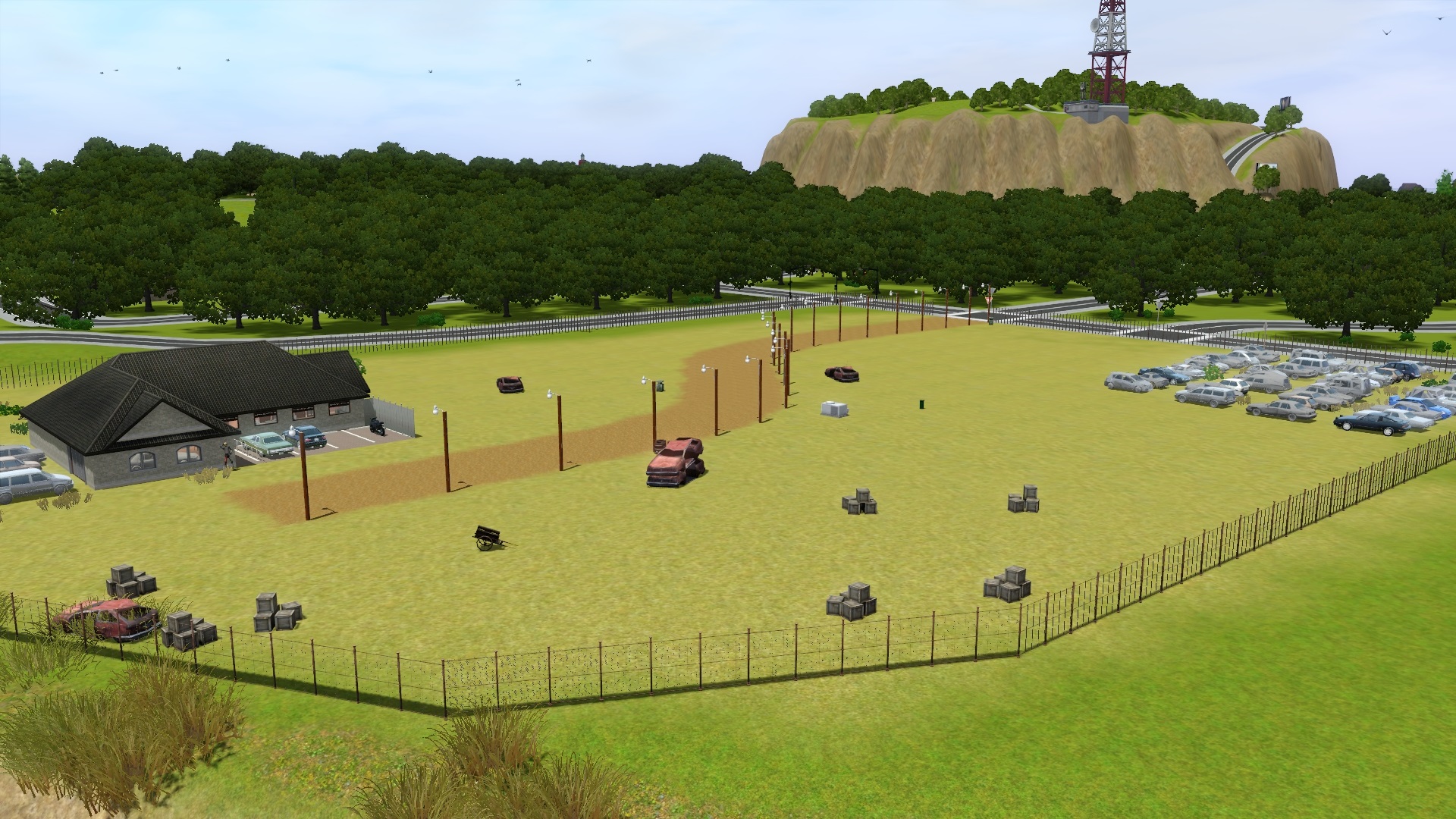 I have placed many junkyard spawners in this location each with enough room and not touching another spawner however nothing is showing up. Does it take time for things to spawn?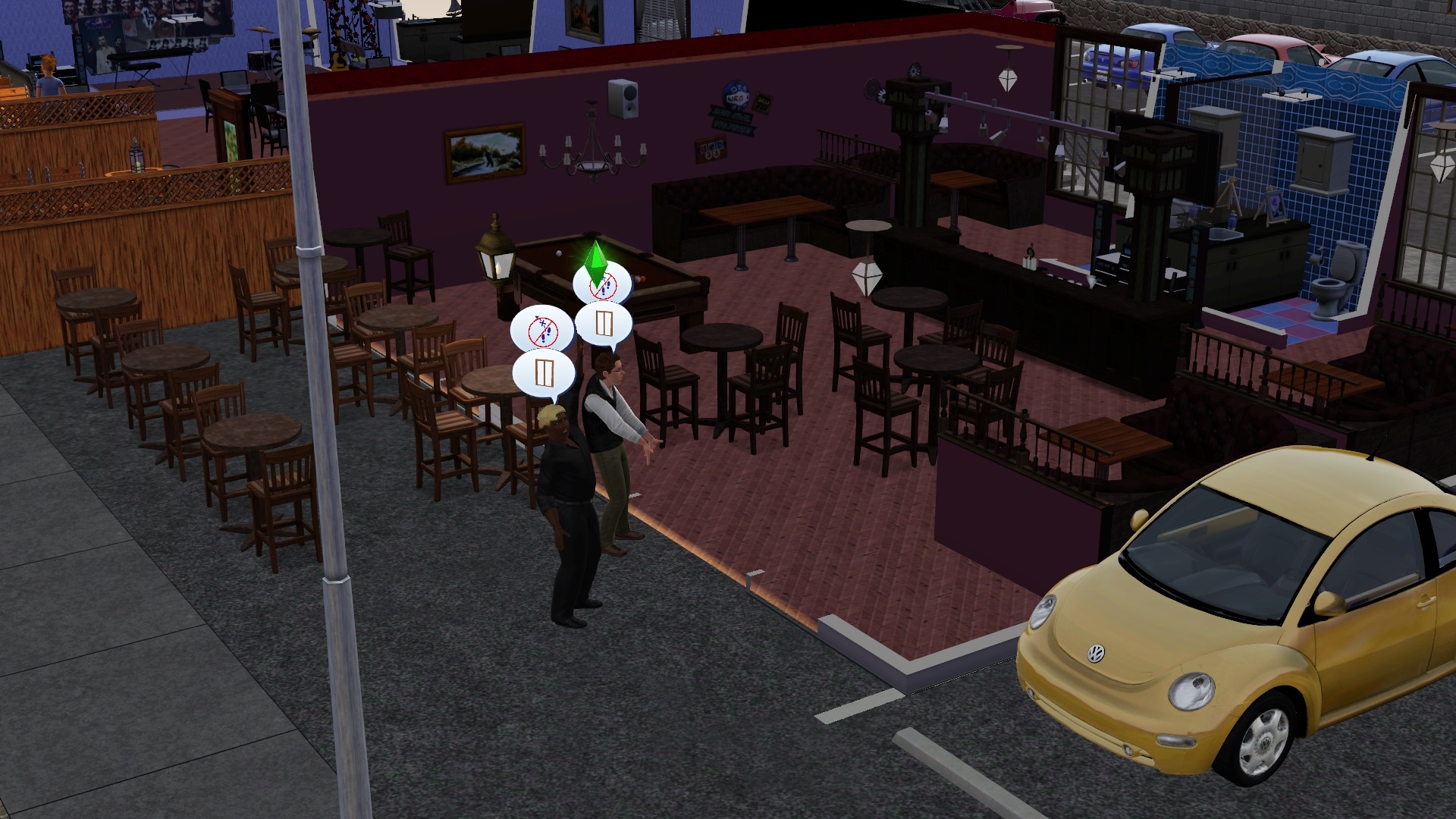 This is a 'Visitors allowed' community lot which I've spilt into 2 sections. A bar and a café, however sims don't seem to be able to get in to either parts. I've reset the doors, removed anything that could be obstructing them and made sure they weren't locked but the problem persists.
Extra Images: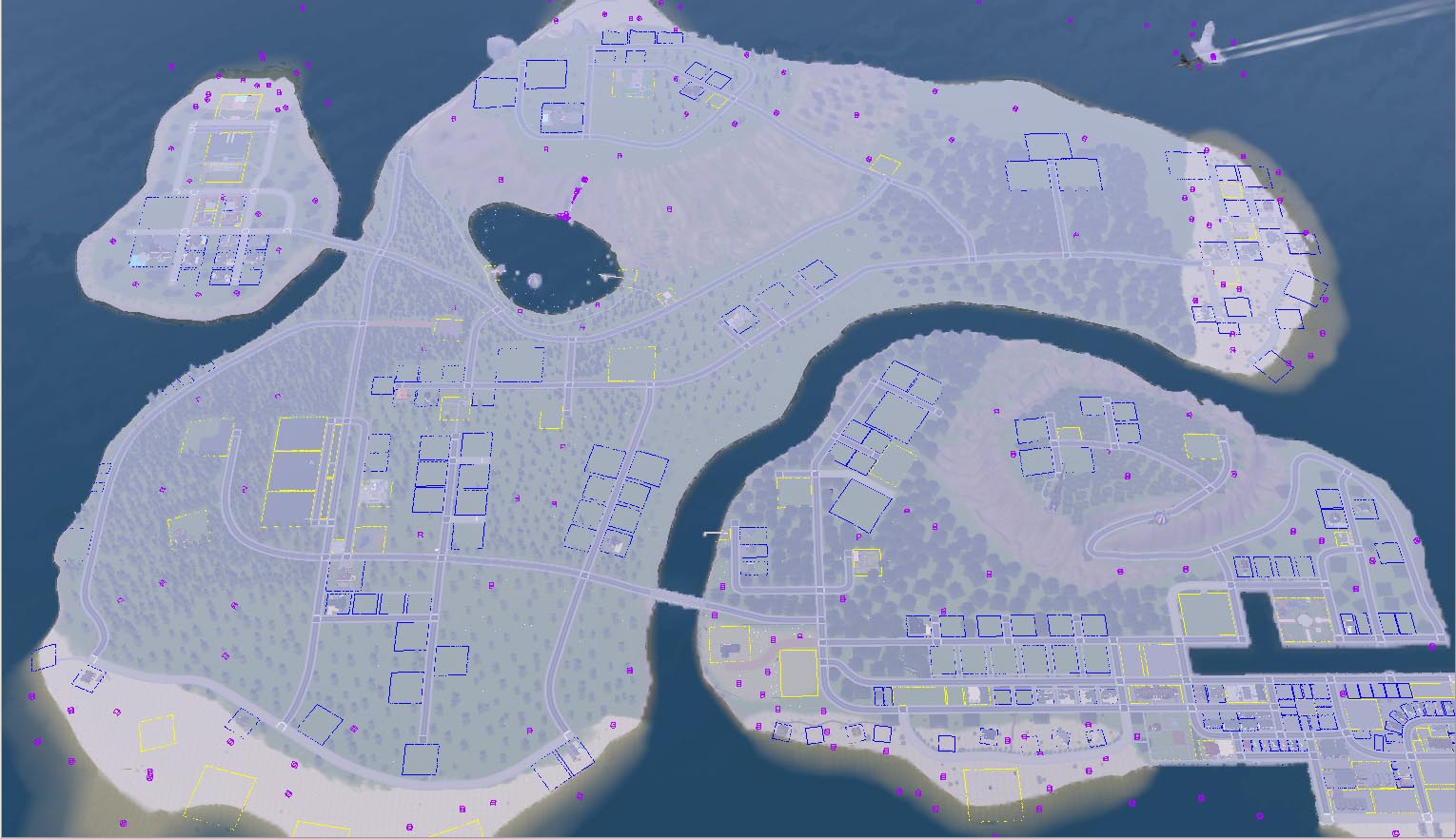 View of entire 'world' from CAW tool.
If you have the time, could you please have a look at it and suggest any improvements that I could make or if you find any glitches or problems that I could fix as I want this world to be the best it can be.
#2

26th Jun 2017 at 12:10 PM

Just some extra images that got mixed up in my screenshot folder
Issue: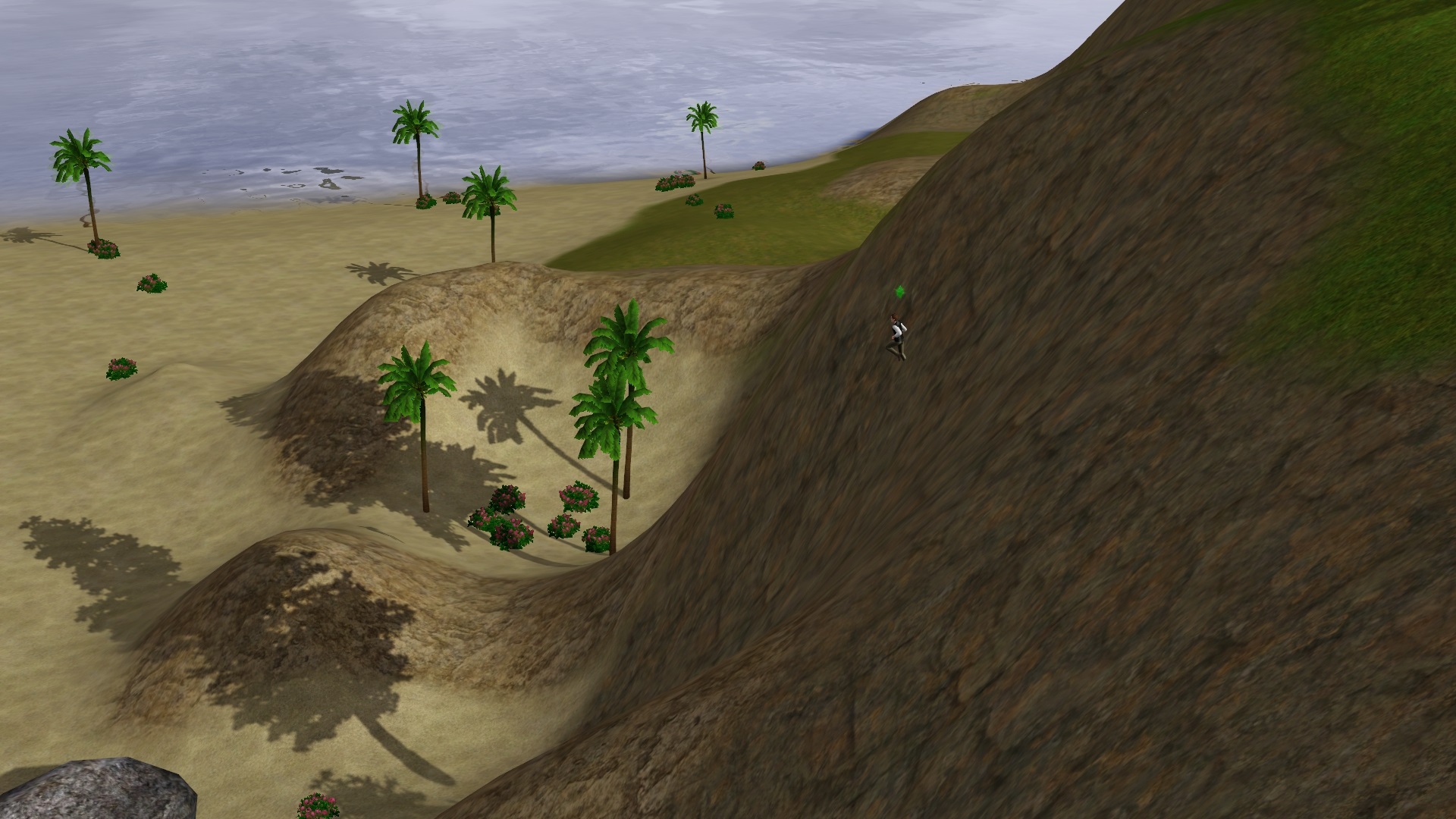 Apparently this is an acceptable incline to sprint down

Inventor



#3

26th Jun 2017 at 9:18 PM
You put a lot of effort into your world, it would be a shame if it didn't run in the end. For routing, I recommend the short but most helpful tutorial by armiel here on MTS:
http://modthesims.info/t/439329
You should apply non-routing "paint" to those steep parts or anywhere where your sims shouldn't walk. Also make sure to properly check the routing grid inch by inch.
Maybe you want to have a look at Krrank's Caw tutorial to see what else you can pick up:
http://krrank.blogspot.de/p/caw-tutorial.html
300 lots is a lot... imagine people play this world, populated with sims. Why so many? Maybe you can reduce the number?
Houseboats require a port - you will need to make a lot zoned as port, and then you can add a houseboat lot to it. Here is a tutorial:
http://ts3cc.canadian-forum.com/t14...useboats-in-caw

Top Secret Researcher


#4

27th Jun 2017 at 5:58 AM
The lots you have showcased are lovely. I have to agree with Vincent T. that 300 lots will make your world unplayable for most simmers. I believe the recommended lot limit is 165-185.
For the bar/ cafe, it is hard to see what the problem is. Perhaps the sims want to get through the bar to go to the cafe, but can't route around the stools? Try deleting the doors and replacing them. Try different doors. You may want to show us an overhead pic so we can see the entire lot, with the walls up.
I am excited to see updates!
---
Need help building? Mentoring for Builders:
Click Here
Looking for an amazing new Sci-Fi world? Visit
SATURENORN

Theorist
#5

27th Jun 2017 at 3:37 PM
How is there 300 lots in that picture? Confused.com. Or are they like 10x10 lots or something?
#6

27th Jun 2017 at 7:11 PM
Quote:
Originally Posted by tizerist
How is there 300 lots in that picture? Confused.com. Or are they like 10x10 lots or something?
I think the actual number is closer to 280, I'll check when I'm finished work. There are a lot of smaller lots compacted together in the bottom right of the image in the 'city' part of the image.
#7

27th Jun 2017 at 7:16 PM
I originally started this world with just myself in mind and what my pc could handle but if there would be enough people interested in playing it I'll try to get the lot numbers down to something more reasonable, and since there's still a lot of empty lots it shouldnt be too bad. Also takes away a lot of work on my part

#8

3rd Jul 2017 at 2:47 PM
Ok, so I've tried cutting down on the lots. It was originally at 281 and is now at 252, and I will try to get that number lower. I've added non-routing 'paint' around the awkward areas. I also put some more trees around the town, some red, just to add a bit more colour to sea of green. I replaced the doors in the troublesome lot too so hopefully it'll work when I load it up again. Also got a few more lots built too.

Field Researcher

#9

6th Jul 2017 at 3:54 PM
Looking good! In CAW you can click
>View
>untick "Fog"
Then zoom out and take us a good overview screenshot again.
Cant wait to see how the world comes together

---
RylandHomes - Dorian Lard

Field Researcher

#10

6th Jul 2017 at 3:58 PM
Quote:
Originally Posted by SombreroGuy

This is a 'Visitors allowed' community lot which I've spilt into 2 sections. A bar and a café, however sims don't seem to be able to get in to either parts...
I know it sounds odd, but try changing the lot type to "No Visitors Allowed", or you could zone it as "Sports Bar" or "Cafe/Bistro"?
---
RylandHomes - Dorian Lard
#11

9th Jul 2017 at 10:24 PM
I like this world
#12

22nd Jul 2017 at 2:36 PM

Update
I've made some progress and thought I'd show some more screenshots of the world. I've mainly been working on the main 'city' part of the world. Not really a city but it's the most dense part of the island. I just have a few more lots to decorate and a couple to build&decorate.
(Sidenote: I managed to fix the whole not being able to go through doors on the doors on the bar/café lot. The problem was because I put a 'Hidden Room' marker on the top floor, but it wasn't contained in walls)
I think it's coming together quite nicely. However, your feedback is appreciated too.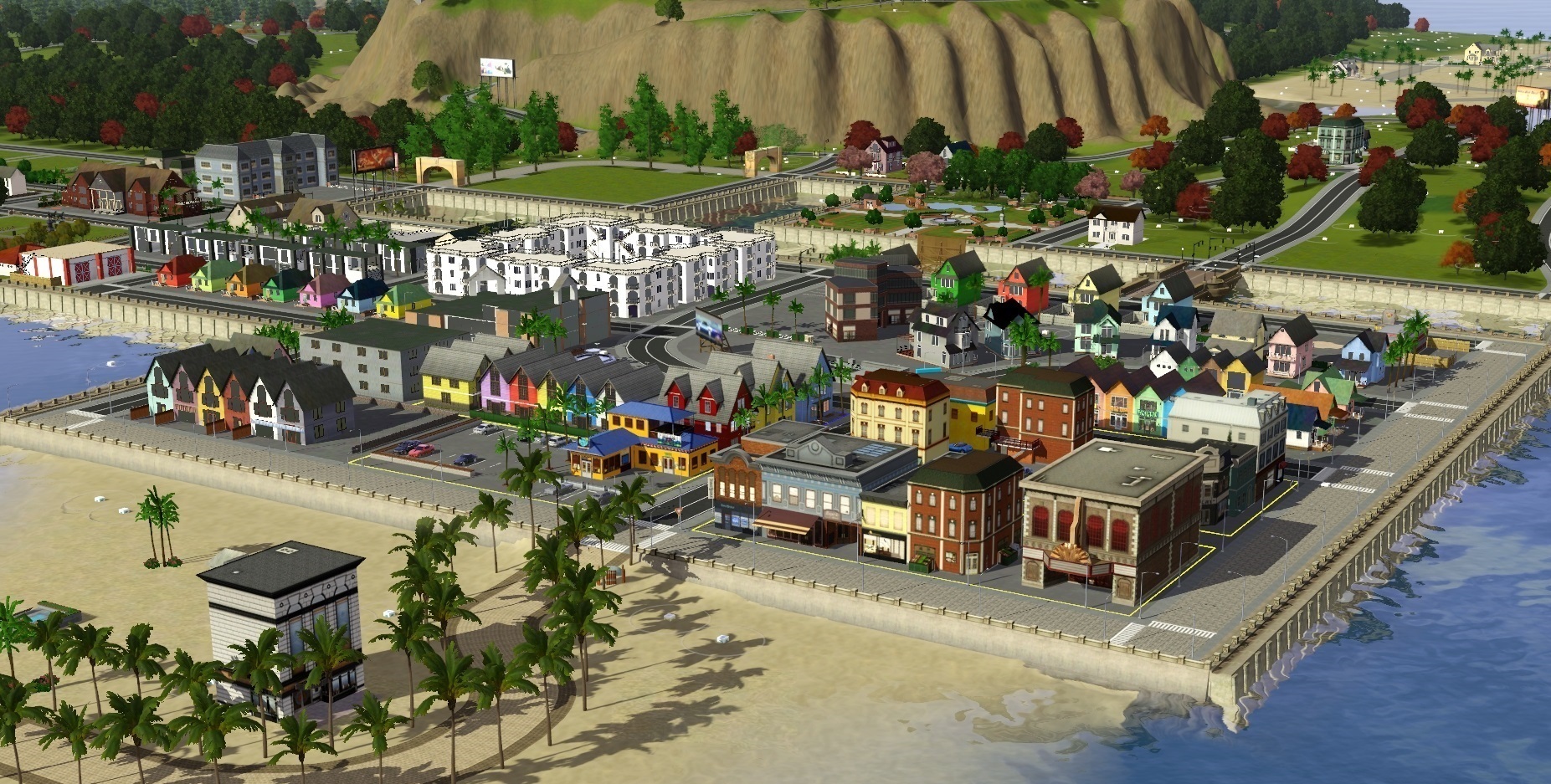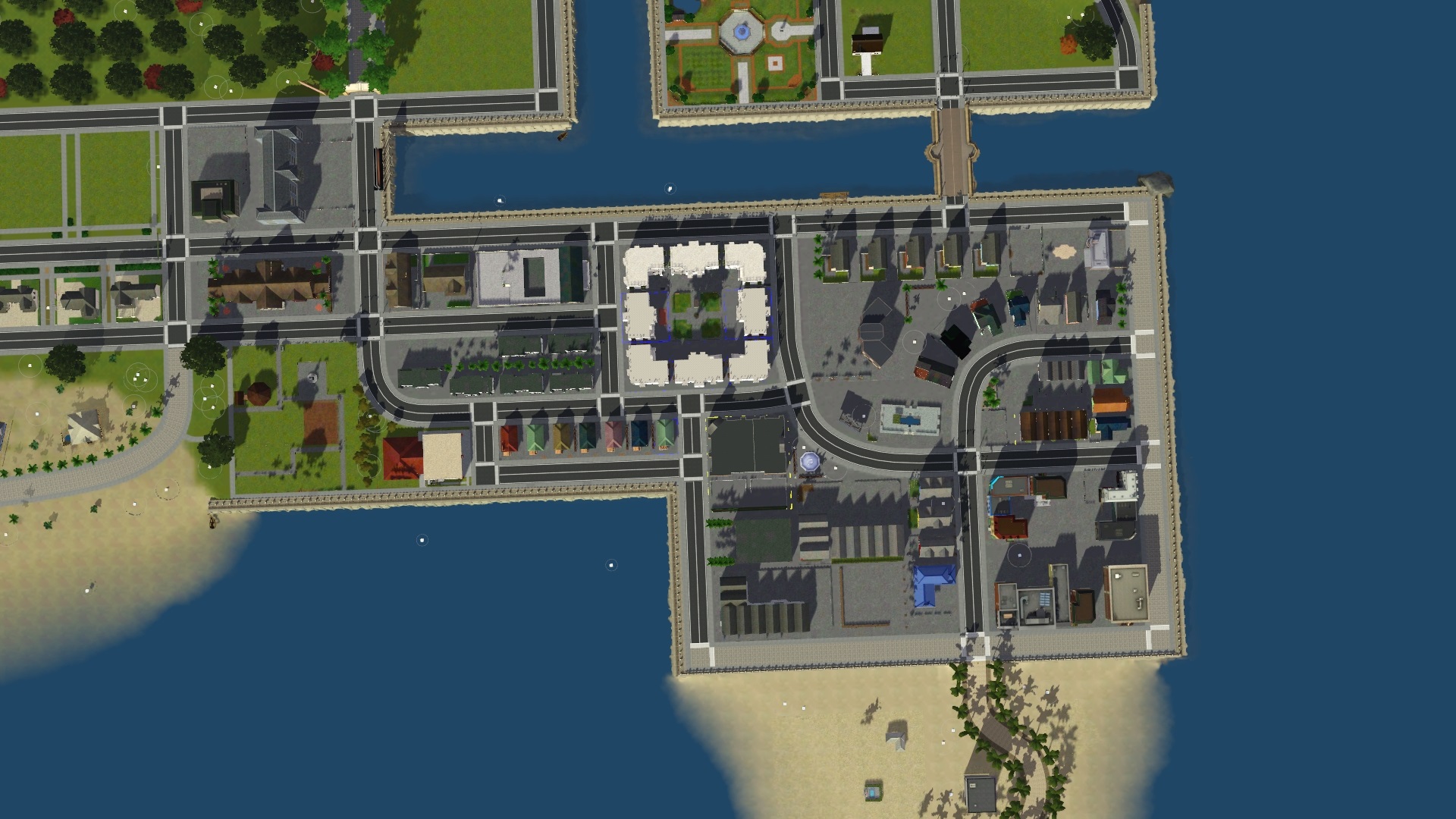 These are some apartments that I've created. They are surrounding a small park with some little activities to do.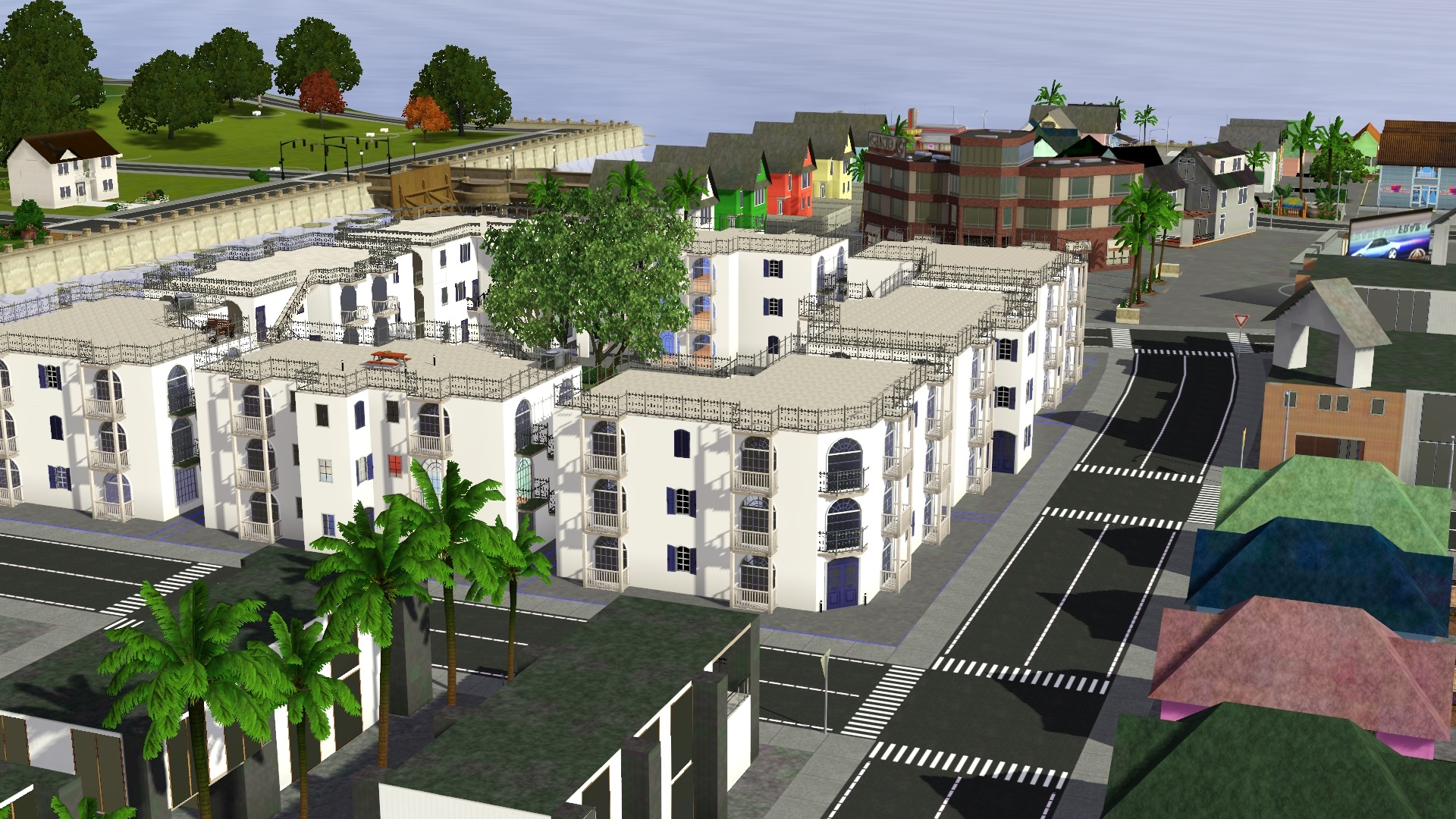 These are some modern houses. I've got one left to furnish and 2 more to build. They all carry the same style but have totally different layouts to keep the variation.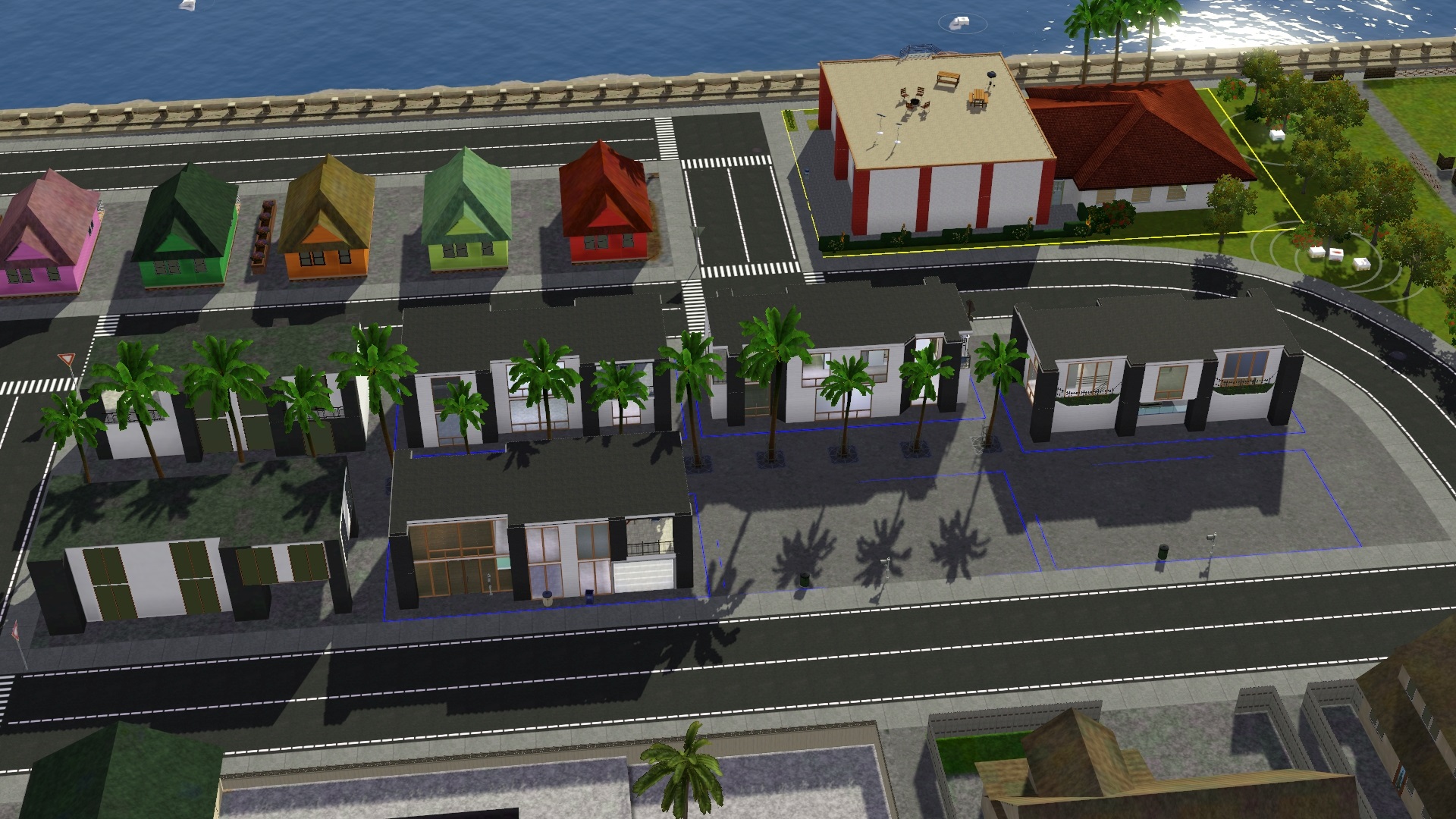 This is the outside of the underground nightclub. I though it would be better to disguise it for the quiet seaside town look.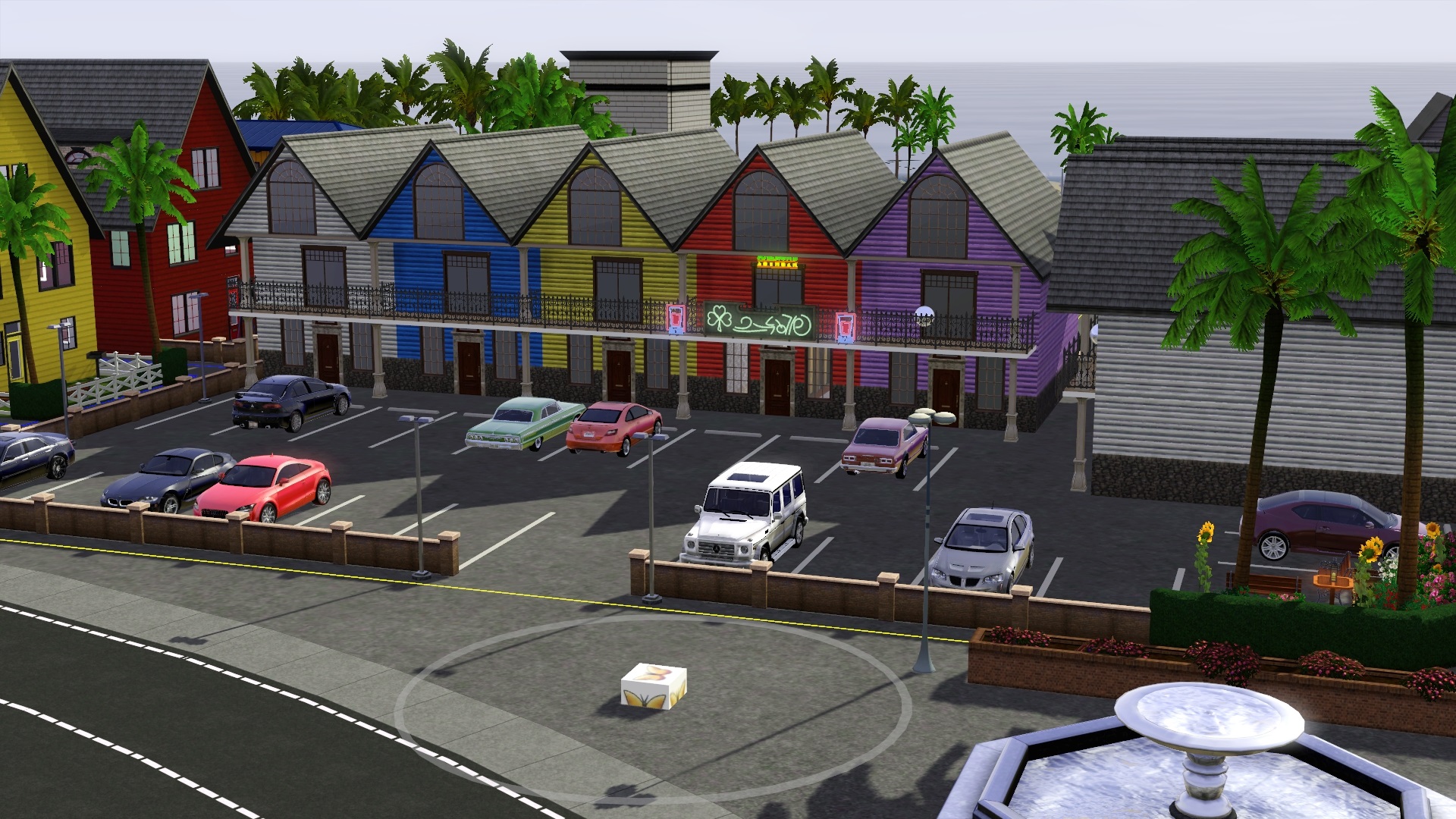 It looks normal from the outside but when you go down some stairs there's a huge nightclub. Nifty!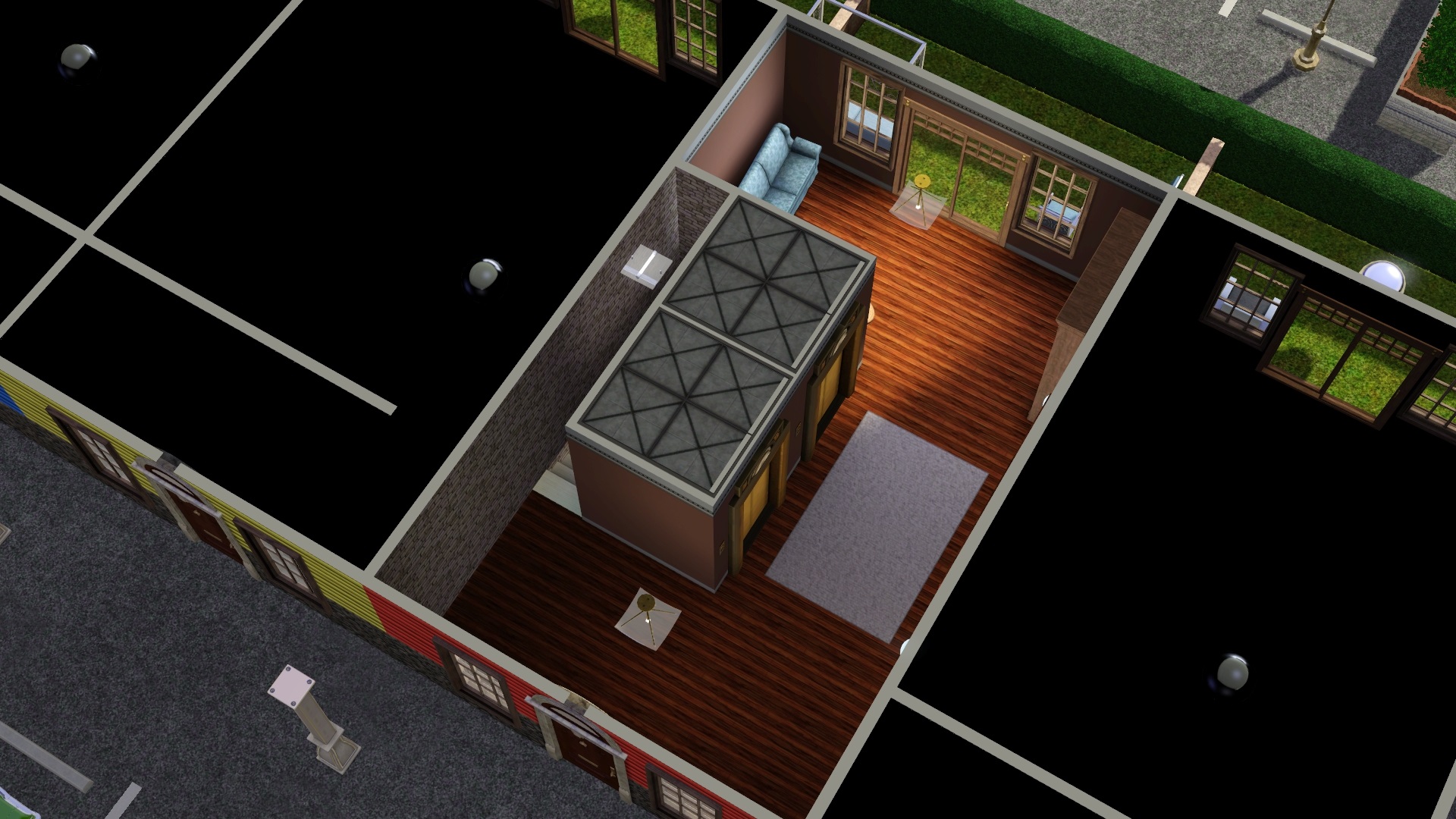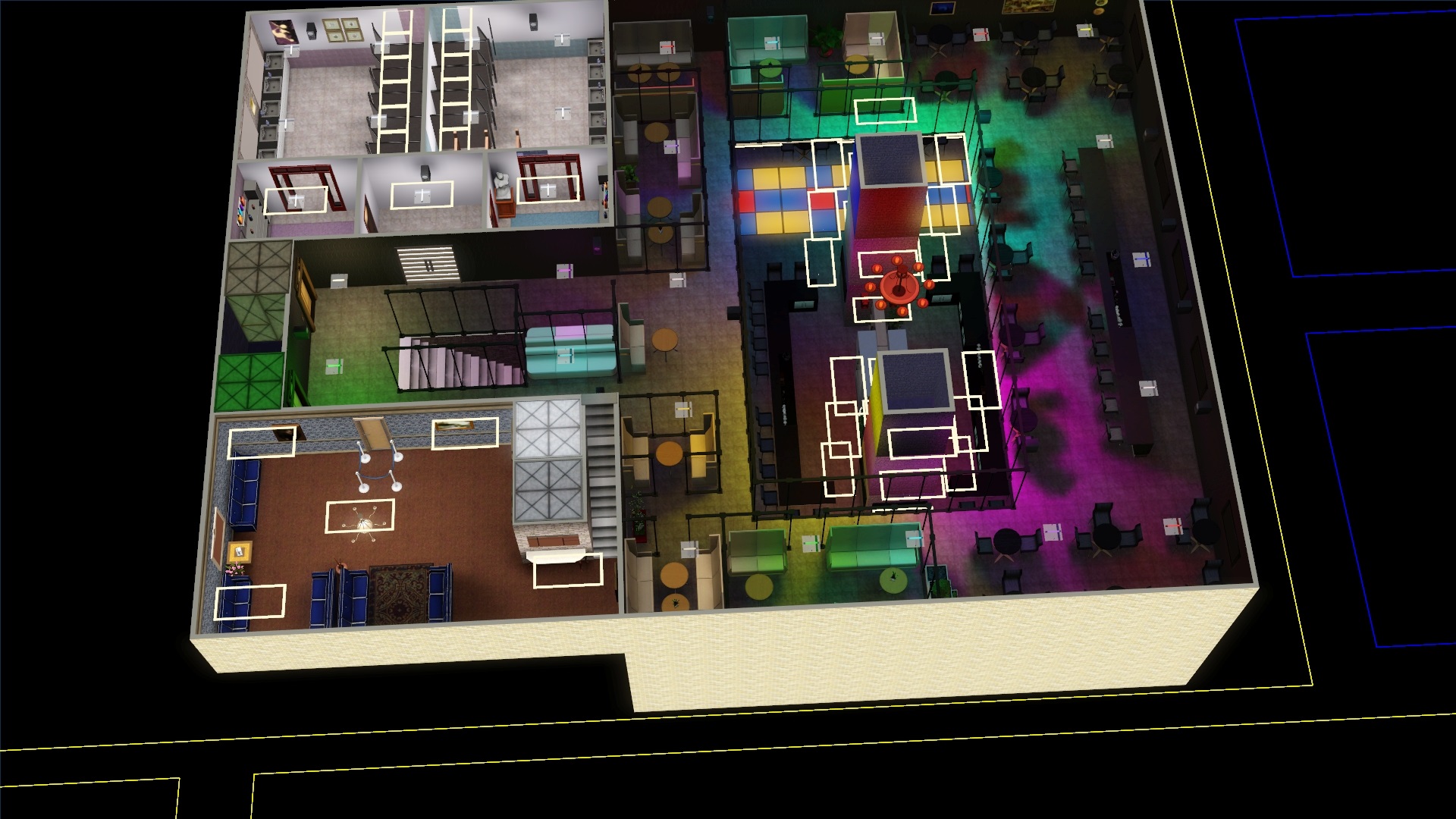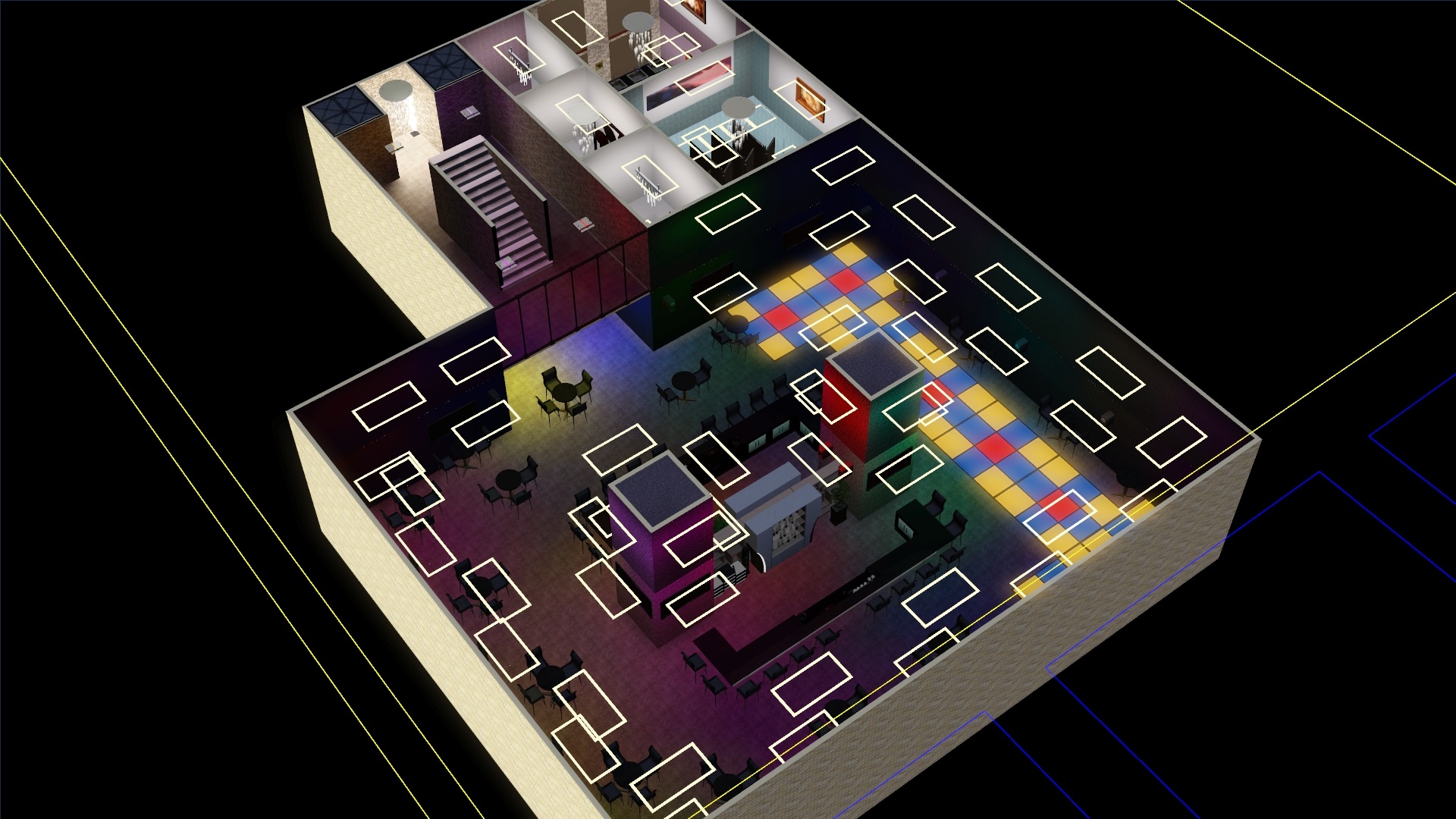 I'm planning on bringing some familiar faces over from sims games. In this house, Bella Goth will live. Basically, it's as though she was dropped off on Diligence Island with her mind wiped after the aliens kidnapped her. You may notice I took inspiration for this house from a certain sims 2 house.
This is a house I recently built. I think it looks pretty cool with the infinity pool overlooking the town.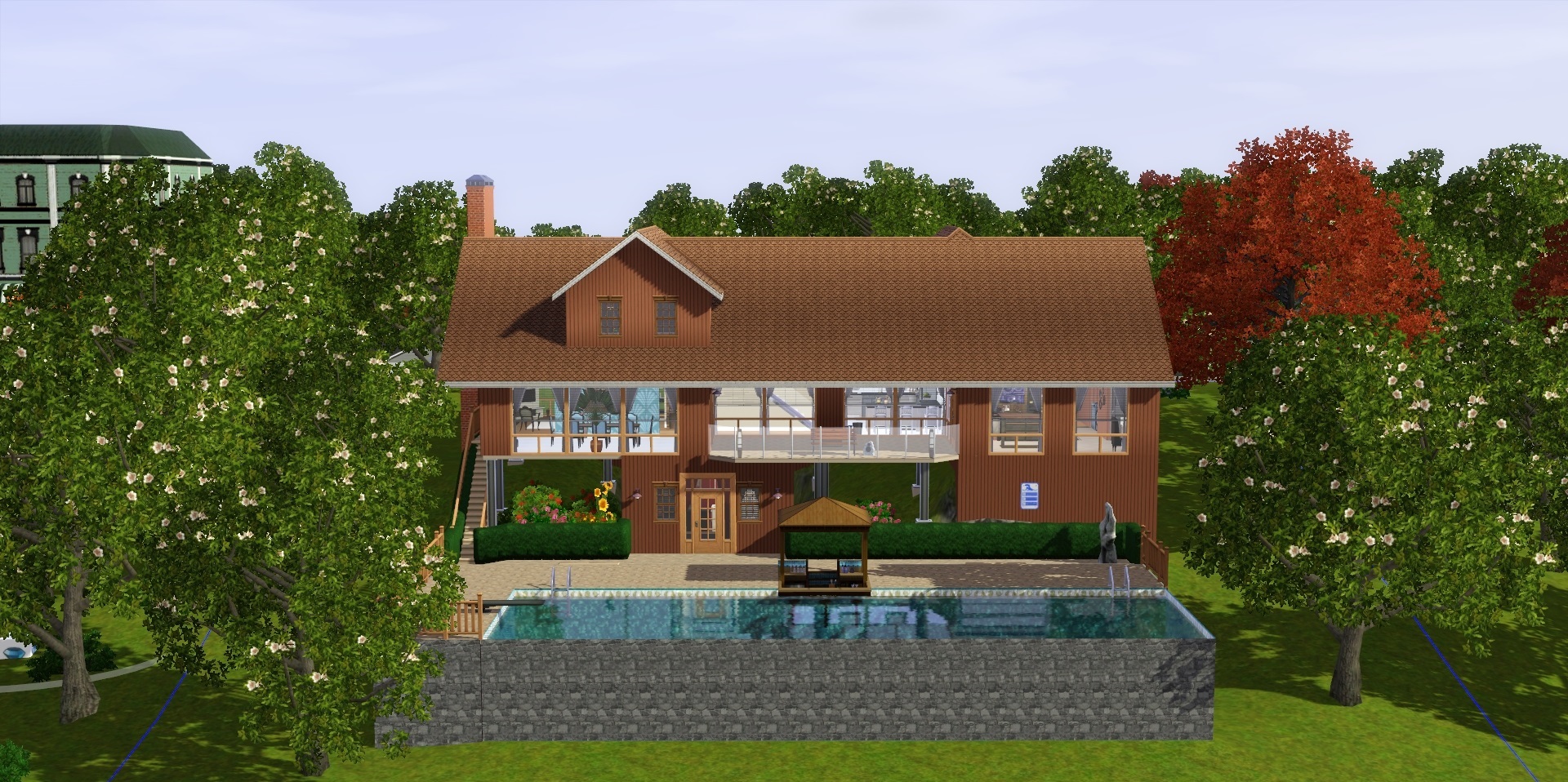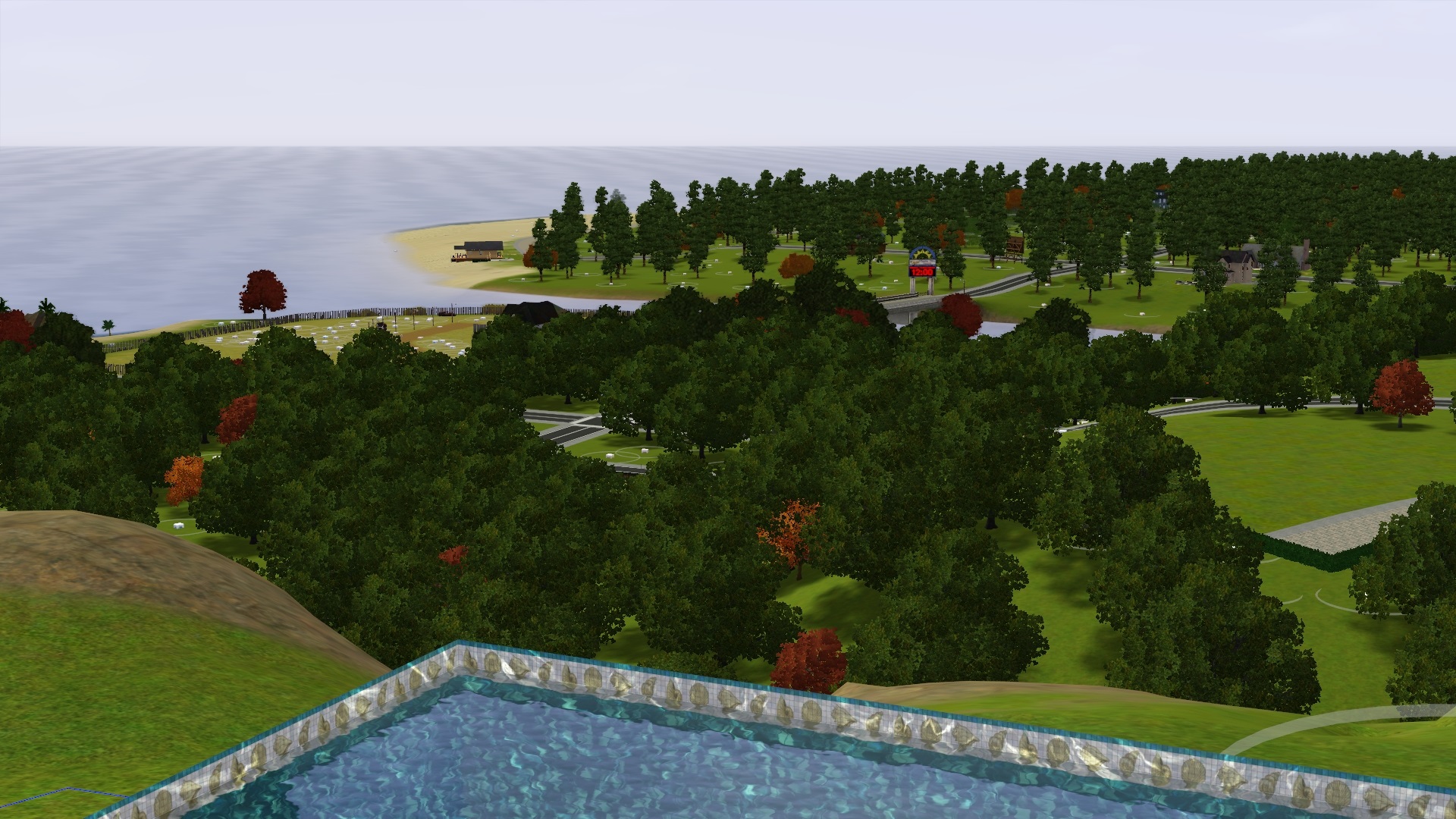 A couple of family homes.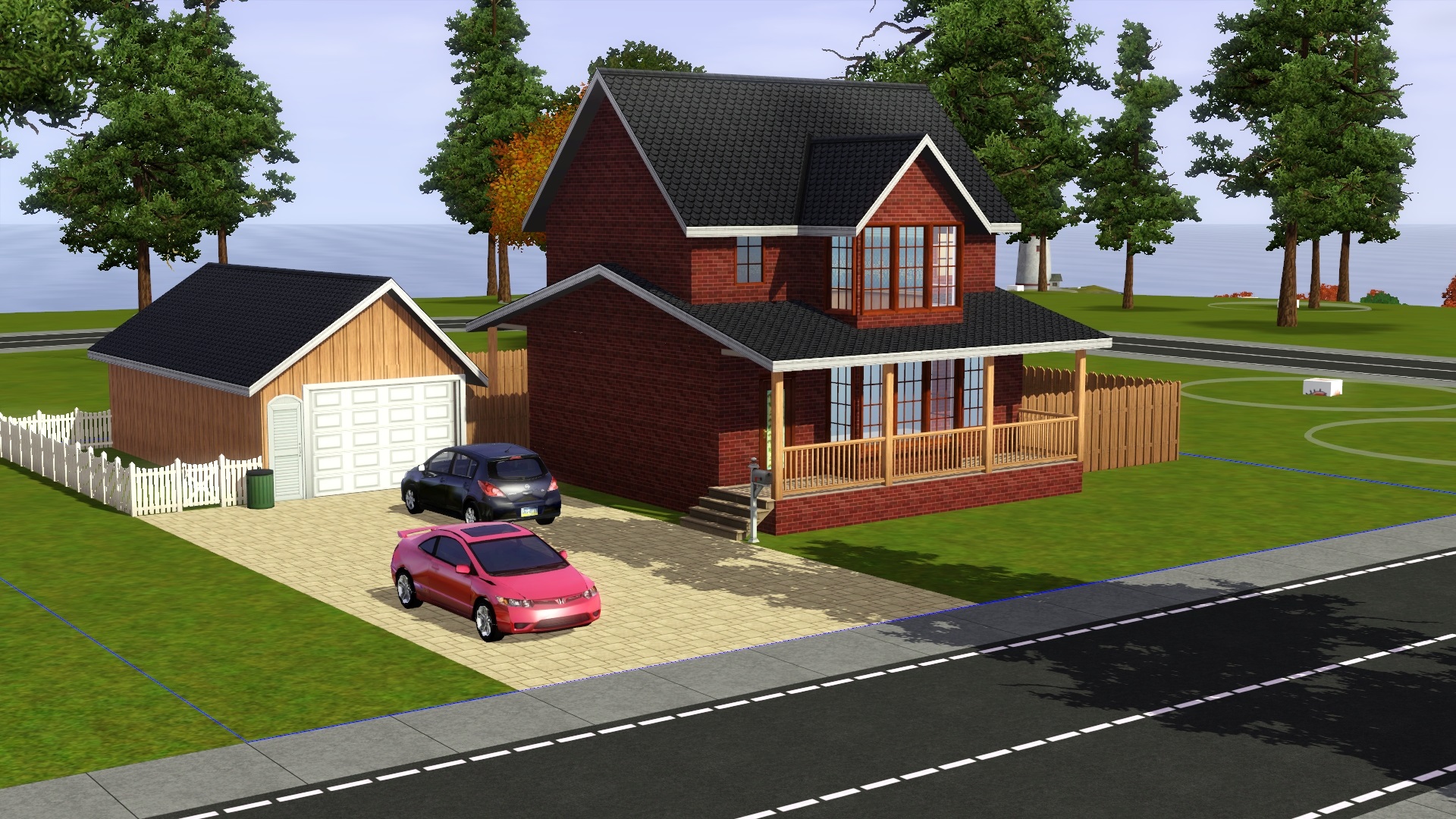 Obviously I don't want the world full of small houses, so here's a few mansions; the first one being 'The Landgraab Manor' where the Landgraab's will live.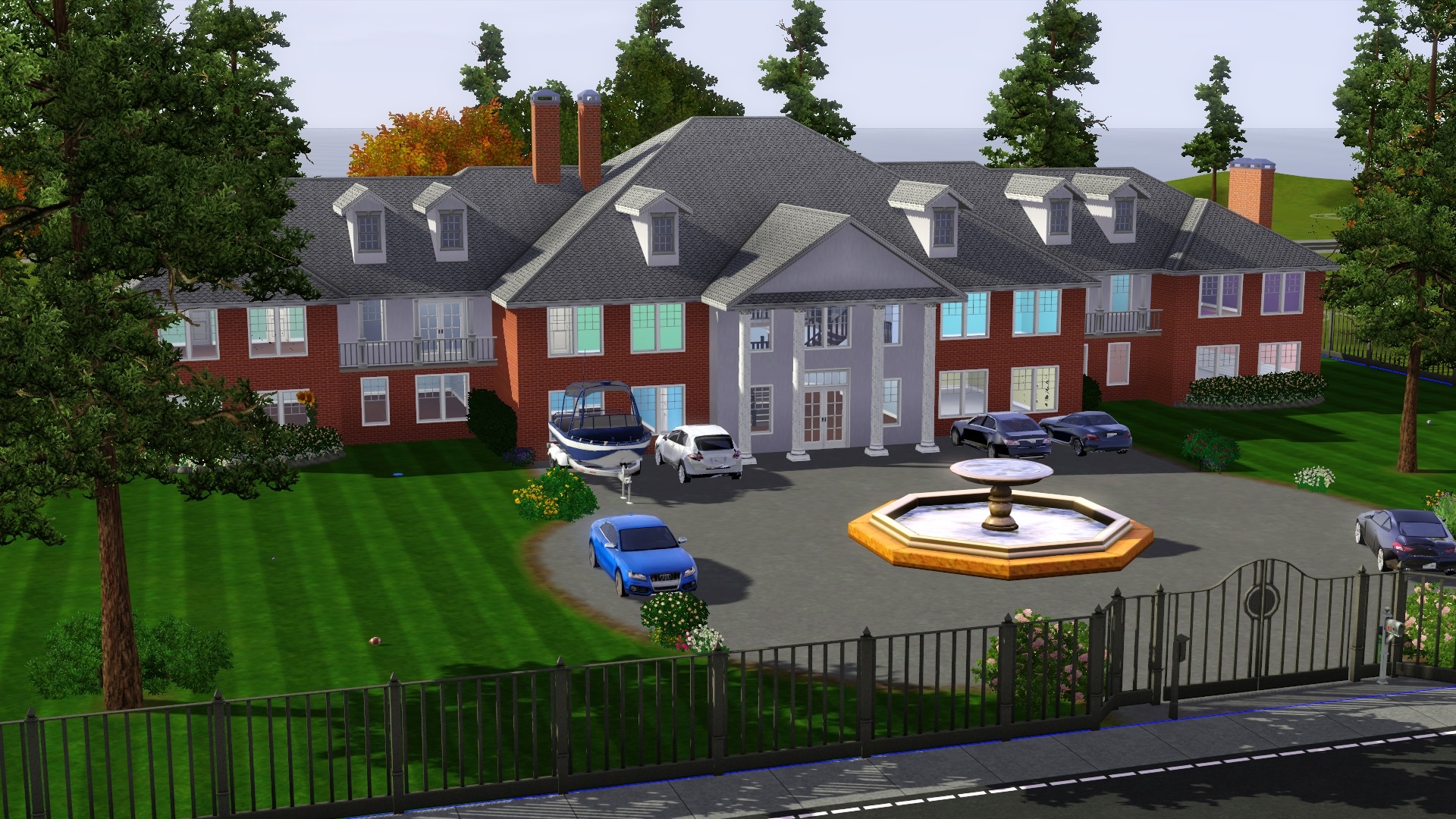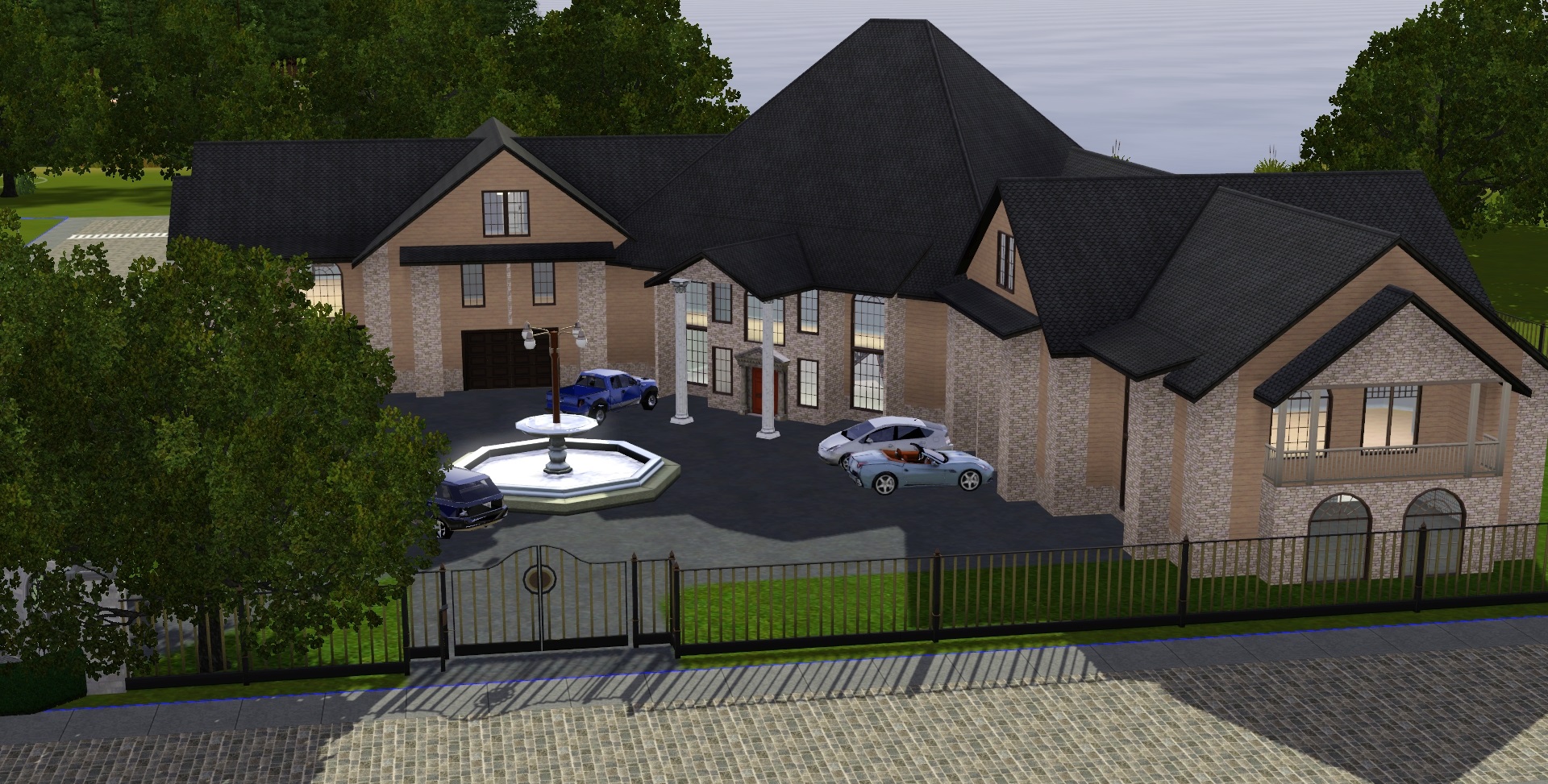 A few more images below. If you've got time some feedback would be great.

Top Secret Researcher


#13

23rd Jul 2017 at 6:04 AM
It is looking very nice! I especially like the homes in screens 15 and 16. Just an FYI, but if you live in a mansion, you never keep your boat in your driveway- the crew keep it docked in season, and in dry dock out of season.

---
Need help building? Mentoring for Builders:
Click Here
Looking for an amazing new Sci-Fi world? Visit
SATURENORN
Back to top