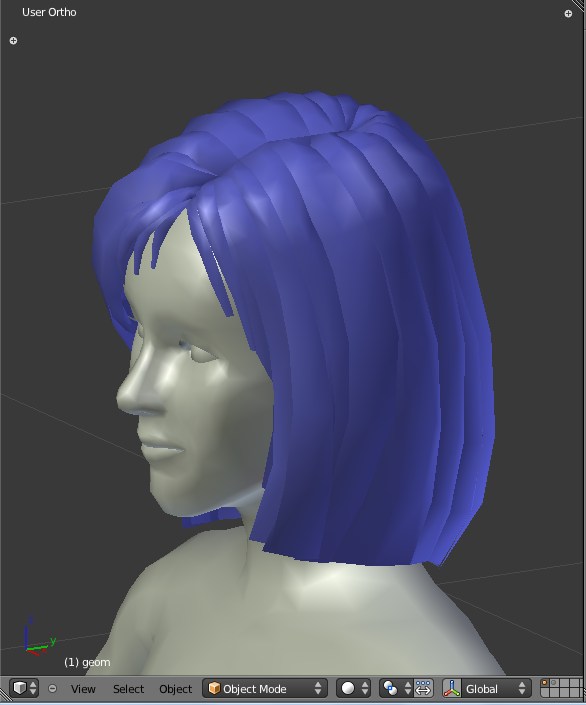 What it's for...
This script is for importing/exporting hair and clothing into Blender 3D 2.6.
I would appreciate any help in testing and comments/suggestions.


Installation:
Note: Download is now a ZIP file, and Blender can install directly without extracting.
1. Download the "io_TS3_geom.zip" and put it where you can find it.
2. Start Blender and go to File->User Preferences(or press CTRL+ALT+U).
3. Click the "Add-Ons" button at the top of the User Preferences window.
4. Click the "Import/Export" button on the left, then click the "Install Add-On" button at the bottom.
5. Navigate to where you extracted the file and select the "io_TS3_geom.zip" and click "Install Add-On". Sims 3 GEOM Import is added to the the list.
6. Click the check box to the right of the TS3 Tools in the list. The importer is added to the File->Import menu, and the TS3 GEOM Tools panel is added to the Properties Editor under Scene.

Importing:
Start Blender, and in the Properties editor under Scene, click the Import button in the TS3 GEOM Tools panel or go to File->Import->Sims 3 GEOM. Navigate to the your folder and select the .simgeom file. You can also import more than one file at once.
To import with rig:
You will need the Rig Editor(attatched below, I will give it its on thread soon)
In the Import Geom options(in the left panel towards the bottom) select the rig to be used with the GEOM(if you don't have the Rig Editor, no rig will be loaded, but GEOM will still load).

Exporting
With the GEOM mesh selected, click the Export button in the TS3 GEOM Tools panel or go to File->Export->Sims 3 GEOM. Then select the original file in the browser. The original file will be made into a .bak file, and a new file will be created with the original name.
Update:ver1.2(5.28.12)
-updated for 2.63
-fixed for multiple UVs, now works correctly on animals
Update: ver1.1(3.5.12):
-committed rig import with GEOM. Download is now a .zip file, since Blender can install from zip and put everything where it needs to go.
-added Seam Fix
Update: ver1.0.2 (12.23.11):
-fixed bug that lost certain bone assignments
Update: ver1.0 (12.21.11):
-added export

-add future functionality to import rigs(when rig editor is released)
-import/export correct tangents(thanks Wes)
Update:9-16-11
-added check for empty vertex id list