>

Fireplaces, Pool Accessories, Columns, Fences & Gates
The Complete Modular Gutter System !!!!!!!!!! ***36 New Meshes*** UPD 2/20/07 House Link Added !!!!!!!!
MTS has all free content, all the time. Find out how YOU can help to keep it running.
Tell me how...
13,991

Downloads
857

Thanks Thanks
91

Favourited
148,398

Views
Featured Upload! This is a featured upload! It showcases the best talent and creativity available on MTS and in the community.

Personal Picked Upload!
This is a personal favourite of the creator!


Uploaded: 3rd Dec 2006 at 10:12 PM
Updated: 17th Apr 2007 at 12:13 PM by tigdadx4 - Updated with link to fixed gutters

UPDATED: I have reworked the gutters and the utility pole stuff and the fixed versions can be found HERE !
please still download this set as normal just get the updated ones and replace ......
Here is a complete gutter system designed for all types of houses ...You can use this system on 1 and 2 story houses with or without foundations ....Before I go any further though I do have to give credit to AbstractSIMmer187 for the original idea of gutters ...I just took his idea for gutters and made a complete set for use in numerous situations as you can clearly see from the pictures later in this post ....
****************UPDATE 2-20-07*******************
Here is the link to the thread that contains the house pictured in the screenshots as requested by many people HERE !!!!
**************UPDATE 12/10/06 RECOLORS ADDED**************
I have added 8 recolors to this set ...The colors are BLUE BROWN GRAY GREEN MAROON PURPLE TAN and YELLOW ... In order to get the recolors to work on the rest of the pieces you
MUST REDOWNLOAD ALL

the gutters again as I had to enable color options on the entire set... The good News though is
ALL
gutters are in
ONE
.rar file named completegutters.rar ...The recolors are uploaded individually or as an entire set for those who might only want a few of the colors ...The entire set is named gutterrecolorsall.rar ....If you have a color you do not see please feel free to ask , If you can give me a RGB value of the specific color that would greatly speed up the process......Enjoy







Here are the pics of the recolors !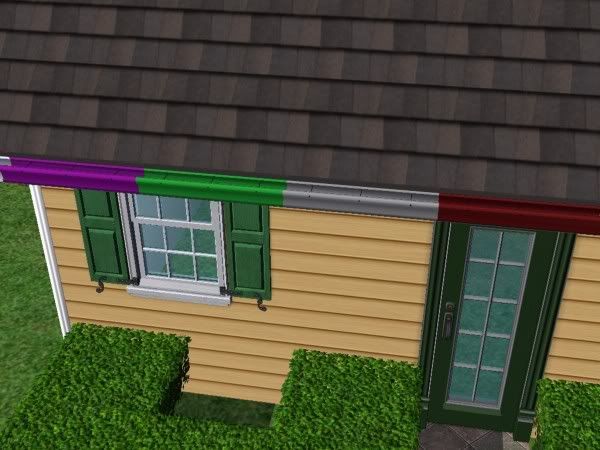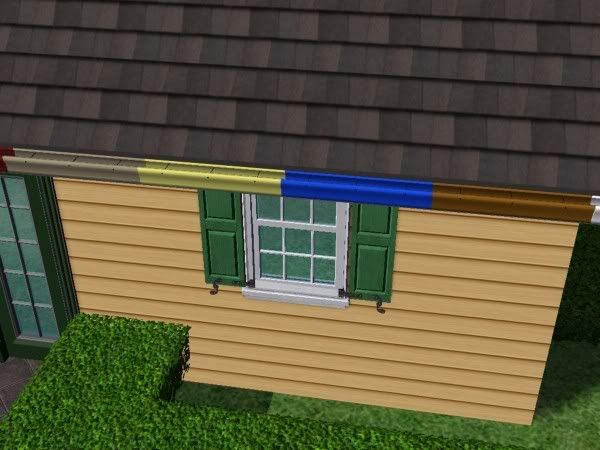 You will have to use various techniques in order to place these gutters the right way as I will explain throughout this post ....You can however place the 1 story gutters without anything except for moveObjects cheat ...Once you get into the two story and houses with foundations it will get a little tricky ..
Here are some screenshots of the gutters in place on various types of houses :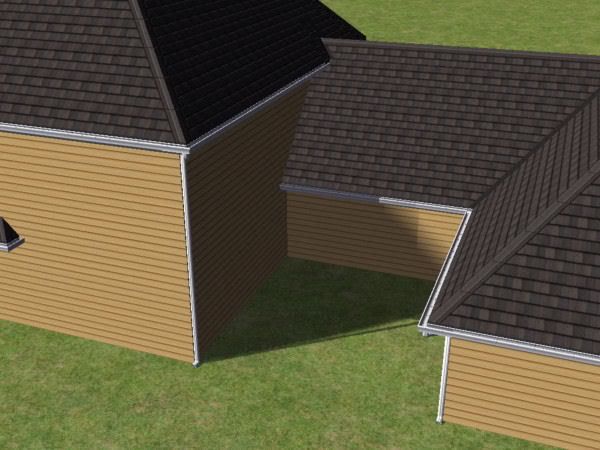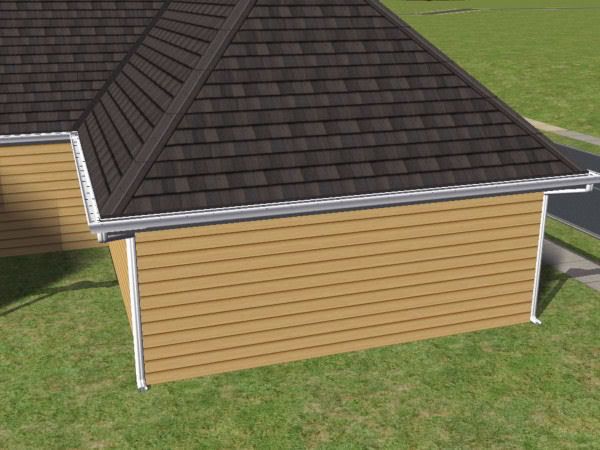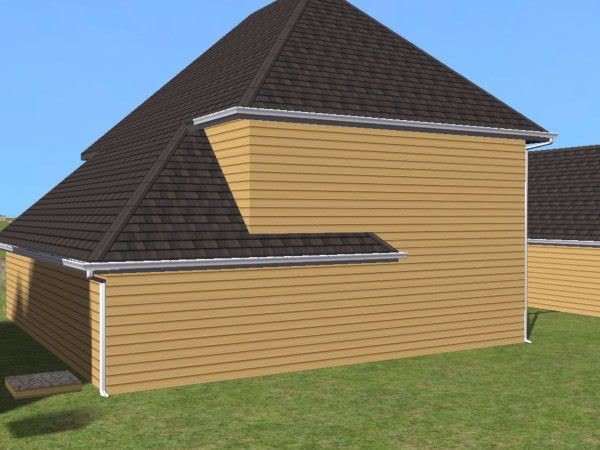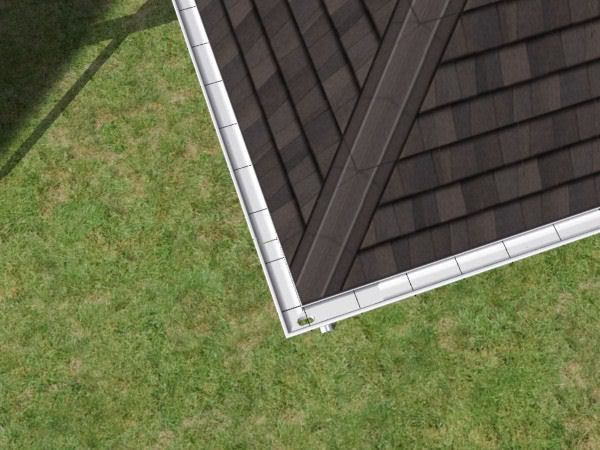 In order to place 2 story gutters if the gutter is being placed over a room on the first floor you will have to place a FLAT roof on the floor below where the gutters are going to be placed and then you will have to manually add the roof of your choice over the flat roof ...But you MUST keep the flat roof in place or else the gutters will appear as if they were inside that room below...You must also use the 1 story gutters above said room because the 2 story would be up too high ....If you are placing gutters just on the edge of a 2 story roof with no room below it you can just use the 2 story version of the gutter you wish to place ...Also if you want to place a gutter pipe against a wall you will have to use the correct downspout which has wall attached to the file name or else the gutter pipe will be burried in the wall ...
In order to use these gutters on houses with foundations there is a trick ...I did not want to make another 26 or so NEW meshes added to the already 36 Meshes in this package ...I have included pics of the easiest way to make these work for foundations... Advanced house builders should know how to do this so you can just skip the following steps ....
STEP 1: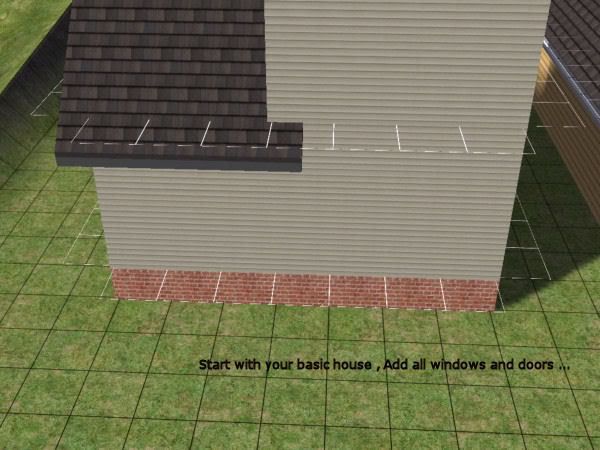 STEP 2: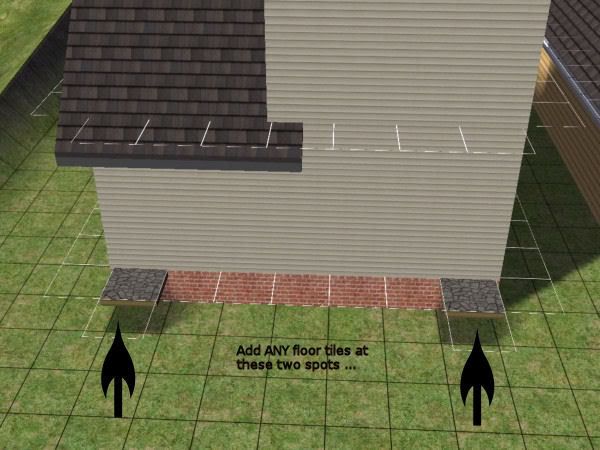 STEP 3:
STEP 4: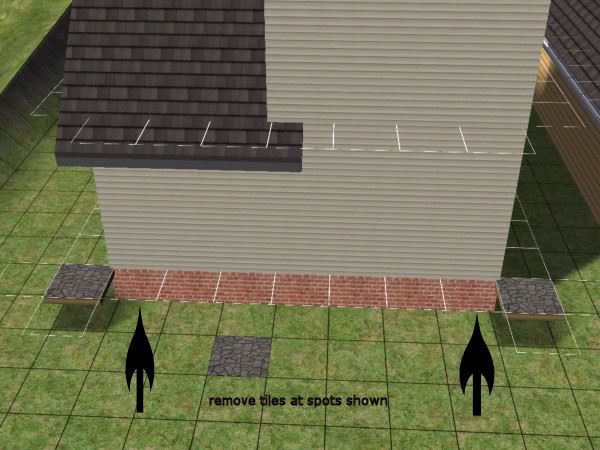 STEP 5:
STEP 6: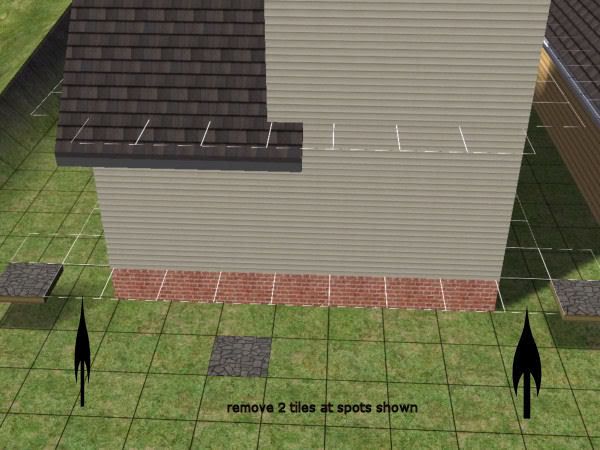 STEP 7: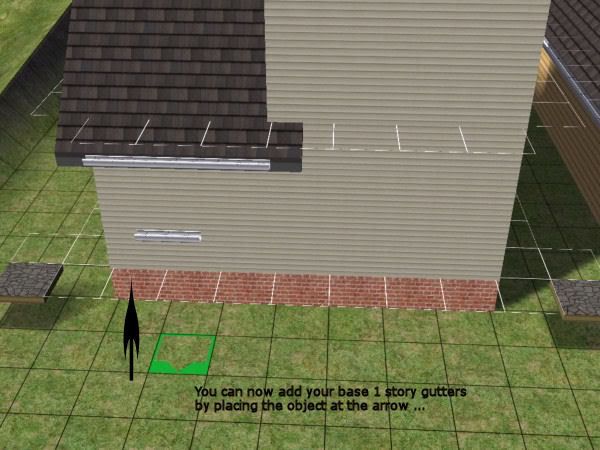 STEP 8: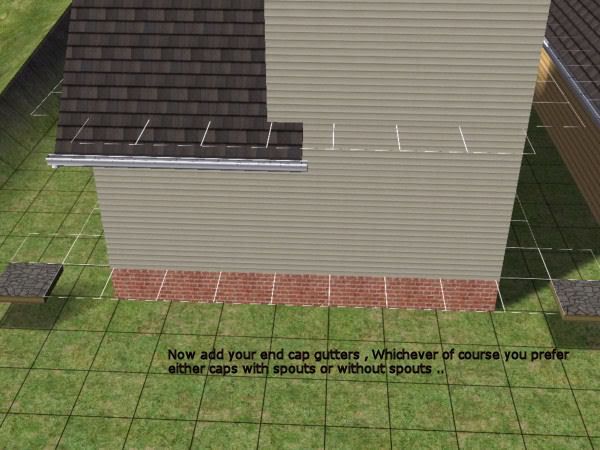 STEP 9: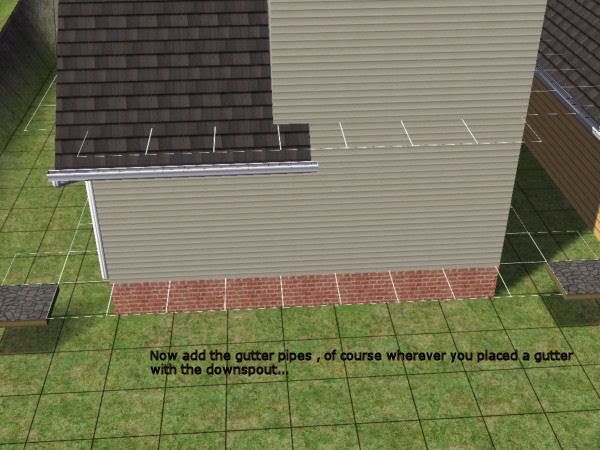 STEP 10: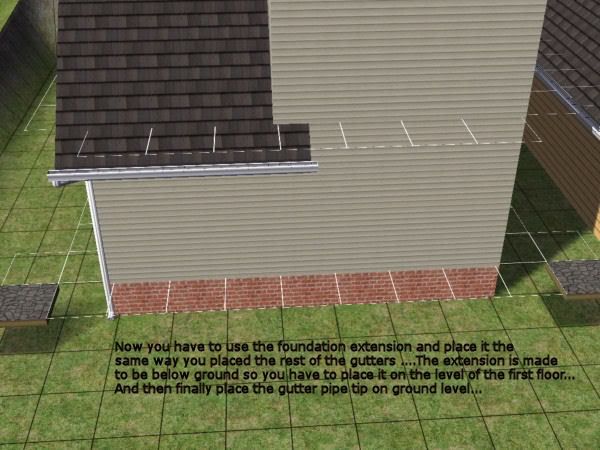 STEP 11:
What you can do using the various pieces and this technique :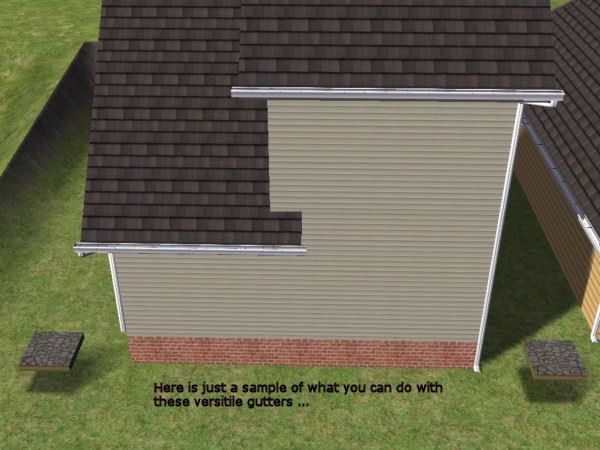 These were cloned from the apple of the eye statue and should be base game compatible although I do have every expansion pack and stuff pack installed ....
The gutters all pull their textures from the 2 main base gutter packages..1 story gutters pull from the 1 story base gutter and the 2 story pull theirs from the 2 story base gutter ...Some of the 2 story extensions might pull their textures from the 1 story base gutter...I got really confused after making 36 new meshes but I tried to keep them grouped together ...
The following are all the poly and vert counts for the various pieces .....I am only going to list the 1 story as all the 2 story versions are exactly the same except for being higher up... Here they are :
Base Gutter : Poly : 356 Verts : 384
Inside Corner No Spout: Poly : 328 Verts : 352
Left Corner Gutter : Poly : 590 Verts : 684
Left End Cap : Poly : 352 Verts : 430
Left End Cap No Spout : Poly : 320 Verts : 328
Left Gutter Pipe : Poly : 540 Verts : 400
Left Gutter Pipe Extension : Poly : 60 Verts : 68
Left Gutter Pipe Tip : Poly : 720 Verts : 524
Left Gutter Pipe Wall : Poly : 540 Verts : 410
Left Gutter Pipe Extension : Poly : 60 Verts : 68
Outside Corner No Spout : Poly : 520 Verts : 560
If you find any problems with this set or would like to see something added I might have missed please feel free to tell me about it ...
You can recolor these but you will only have to recolor the 2 base gutters the 1 story and 2 story versions as the other items in this set pull their textures from them 2 items ...Please DO NOT include the original meshes with your recolors just link back to this thread here ....Do not upload these to ANY paysite ....You can however upload to free sites with your houses just make sure you link back to this thread and give credit to me for the meshes....DO NOT upload to the exchange for ANY reason .....

************Updated 12/08/06 ************
I have made a collection file (thecompleteguttercollection.rar) and added to the downloads ..You will see the main picture as the icon for ease of use !!!!!!
The files are listed individually for those who dont want all of them ...Plus there is a COMPLETE .rar named completegutters.rar for those who want them all ....
Just a quick heads up on a NEW project im starting to make houses even more realistic ....I will be starting a project today that will compliment this one sort of ....All I can say right now is It has to do with electricity and should be just as good as this one if not better !!!!!!!

Sneak Peak Picture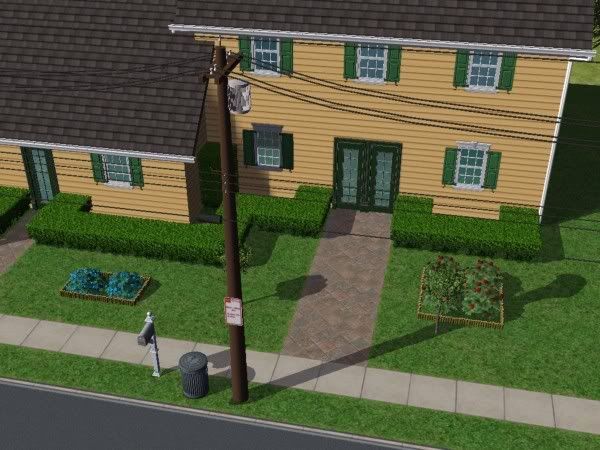 My Creation Policy !
You can use ANY of my creations in your house uploads to MTS2 or Free sites ONLY !!!! With proper credit to me for the mesh ....Please do not upload any of my stuff to the exchange or to pay sites ....