Sims

>

>

Zmobies, they like cheese/They smell like peppermints too/And they eat brians.
View Old Style
Scorn Baal'rah - Brainy Adventurer
MTS has all free content, all the time. Find out how YOU can help to keep it running.
Tell me how...

Created by brilliantcat View Policy / About Me View Downloads Home
Uploaded 22nd Dec 2007 at 6:27 AM · Updated 21st Jan 2008 at 9:35 PM by brilliantcat
Scorn was entered into the Miss Teen Galaxy at S2C and I had several requests to upload her, so here goes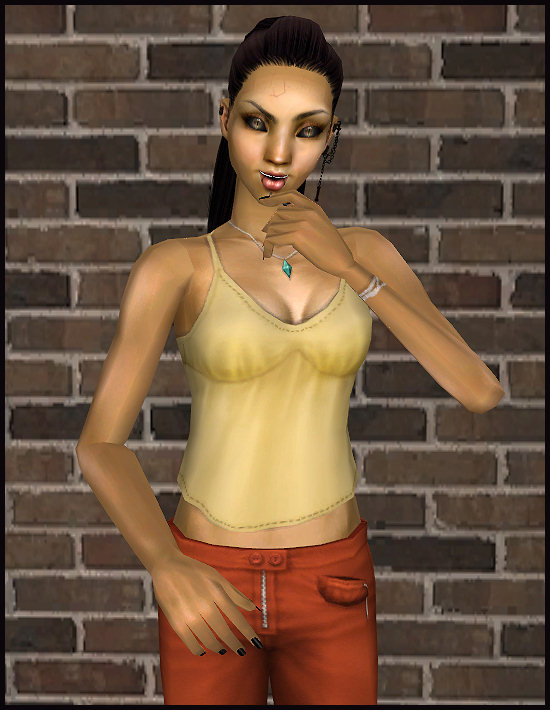 Age:
15
Background:
Raised in the slums of Minauros, one of the levels of Baator (hell, basically) by her clever, intelligent father, Scorn's early life was unique. Her mother was a succubus and not involved in her life past actually giving birth to her. Scorn was never bothered by it, that is the nature of a succubus. Besides, her father was incredibly nurturing of her natural intelligence and encouraged both book smarts and street smarts, a result of his own experience as a demon who earned a dukedom using a combination of natural intelligence, cunning, and learning the weaknesses of his rivals. Eventually the Baal'rah family relocated to downtown New Pleasantview which has slightly better education and slightly worse pollution than Minauros.
Scorn is quick-witted, clever, and energetic. She hopes to become an adventurer once she finishes school. She is rarely seen without the company of her hellhound, Avernus, a slobbery doofus (the version I use is by Antibusdeath
here
, I highly suggest you download them, they're gorgeous)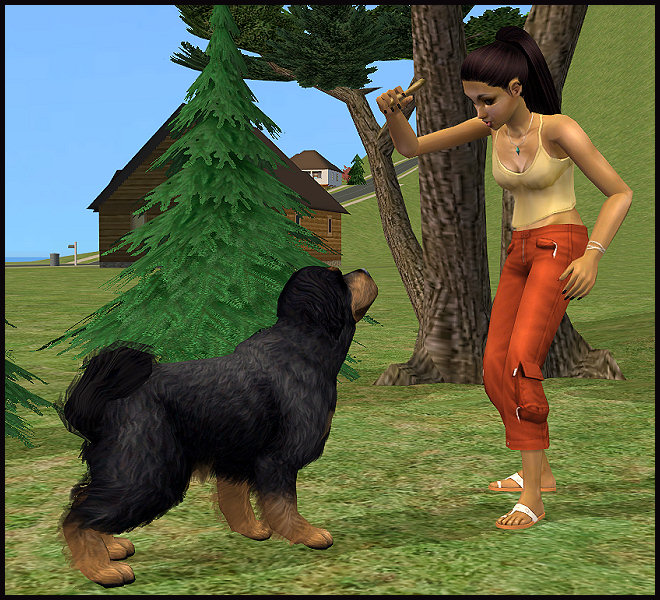 Aspiration:
Knowledge
Astrological Sign:
Virgo (emphasis on neat, active, playful - Scorn can't abide messes after living in slums for so long)
Likes:
goofy mastiffs, books of every kind, treasure hunting, exploring ruins, hot chocolate, random acts of silliness, sneaking out, debating with her father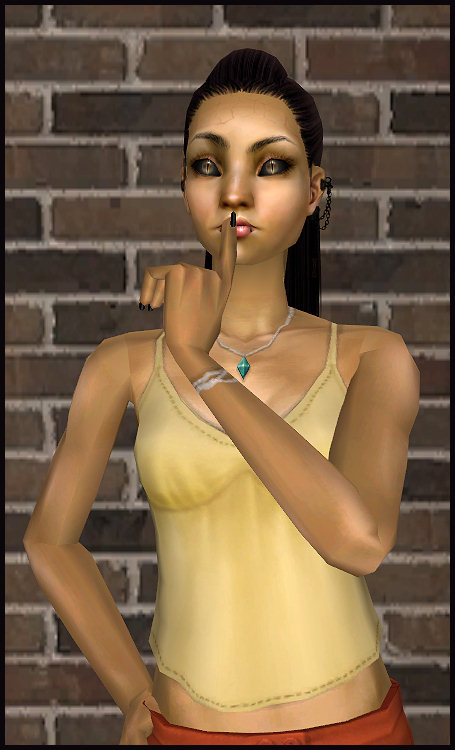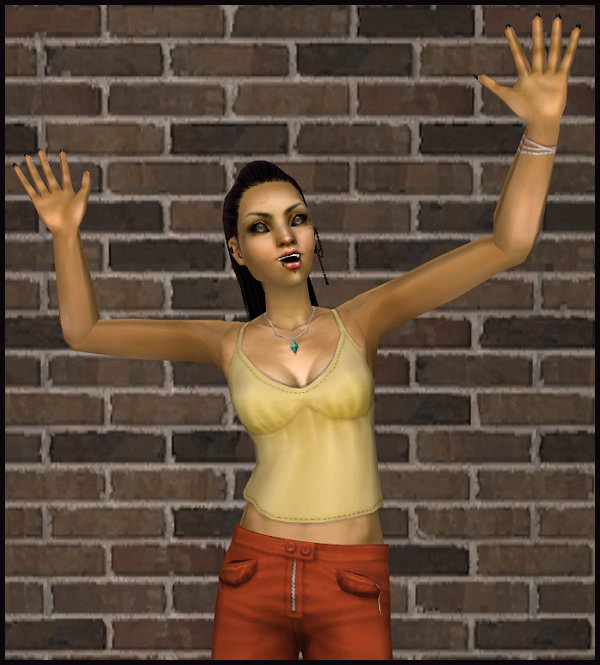 Scorn is packaged with a Maxis outfit, if you change her outfit she prefers reds, browns, and black although any dark color will suffice

Custom Content by Me:
- Scorn Baal'rah
Custom Content Included:
- Ephemera_0814EyeBrow by
Ephemera
- Rensim - Confutatis Morcalivan - Lion by
Rensim
- Rensim - Gunmetal Piercings - Labret by
Rensim
- Rensim - Gunmetal Piercings - Snakebite by
Rensim
- matte powder for the rich gold skin by
alkaloid
- Anva Lashes by
Anva
- Rainevein - Vividmiss by
Vividmiss
- LaPink_urban Shadows by
icedmango/La Pink
- Rensim - Lipsticks - Golden Sun by
Rensim
- Earring#3 by
Ren
-
Requires mesh linked below!

- Rich Gold Skin by Enayla by
Enayla
-
www.leiastyle.com
| dare_087 (ModKHair-DkBr) by
Leia Style
-
Requires modkitty's mesh linked below!

Custom Content Not Included:
- Modkitty's hair mesh linked below
- Ren's earring #3 mesh linked below
- shadylady's rounded tip fingernails in black found
here
-
Requires mesh linked below!

Additional Credits:
Everyone at S2C who liked Scorn enough to ask for her!
All the CC creators who do the real work, I just put it together to make pretty sims

Tags: #scorn, #demon, #teen, #fantasy, #unusual, #baal'rah, #piercings
Policy
Feel free to use, abuse, torture, or make my sims have the happiest little lives ever. However, do not claim them as yours, enter them into contests as they are OR tweaked, or reupload them. And for the love of all that is holy keep them off the black hole of intellectual property theft that is the Exchange! I grow quite attached to my little pixels and I spend hours to days on perfecting their face sculpts and style.

Use freely in stories, screenshots, as models for your CC, etc. Credit is lovely but I'm not going to have a tantrum if you don't.

Most importantly: ENJOY :)