>

Pixel dollhouses/For sims to live their lives in/Nice houses for sims
Huge Medieval Castle
MTS has all free content, all the time. Find out how YOU can help to keep it running.
Tell me how...
2,097

Downloads
192

Thanks Thanks
27

Favourited
36,764

Views

Created by Zeero View Policy / About Me View all Downloads
Uploaded 18th Sep 2009 at 7:10 PM · Updated 18th Sep 2009 at 6:24 PM by Zeero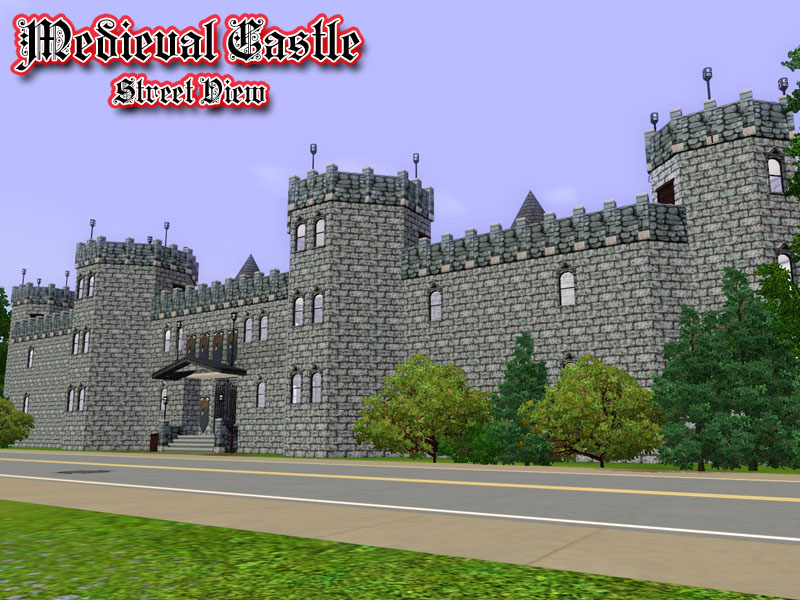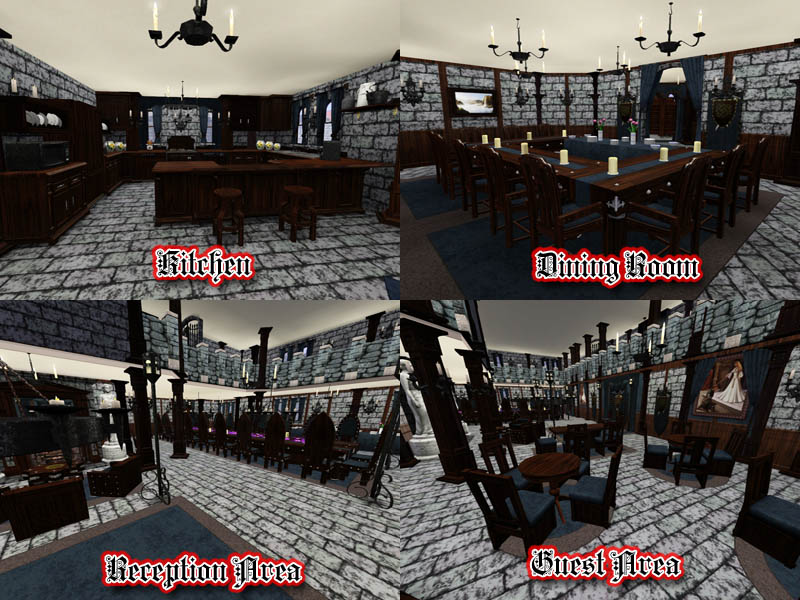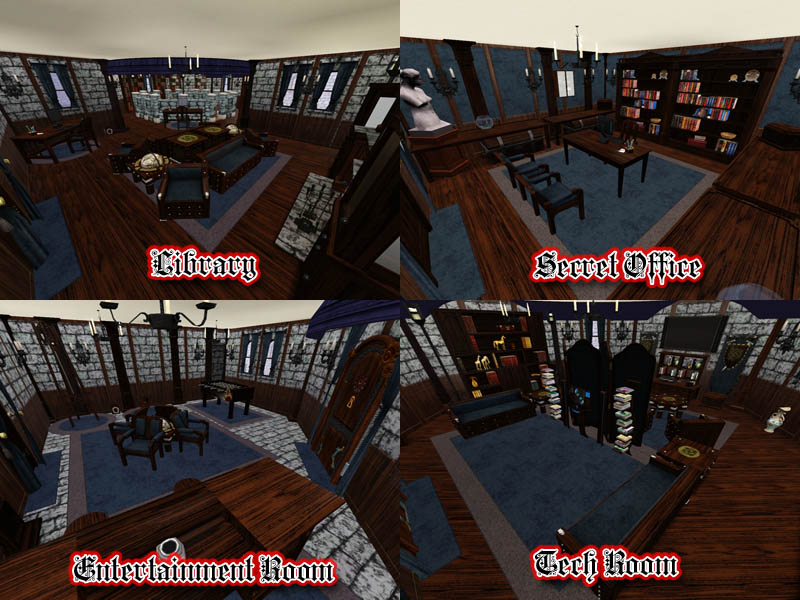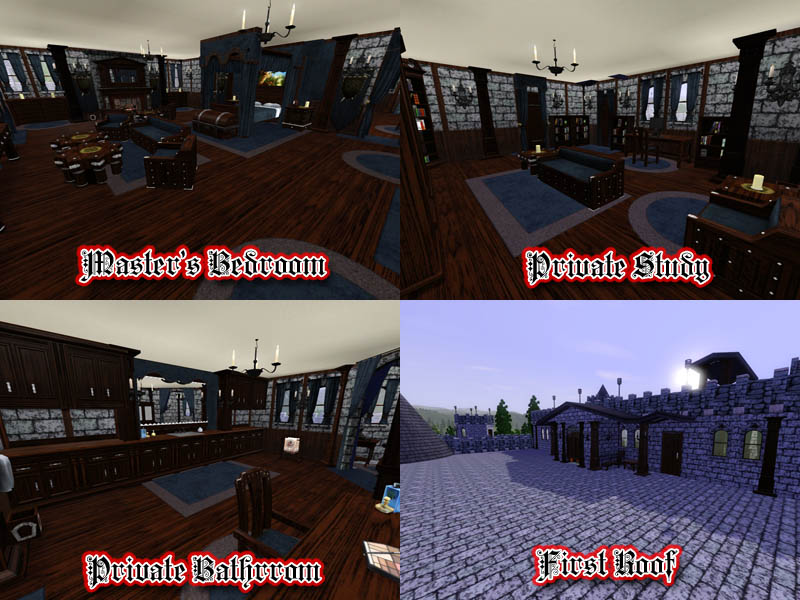 Huge medieval castle
Created by Zeero
Contains custom content from the Sims 3 Store ONLY.
So this is my first ever upload of anything Sims, but when I saw the final result of my hard labor, I thought I had to share this with the whole Sims 3 community. At first it was just supposed to be a castle-ish house, then as I worked on it, I added more and more to it and just went wild. Now, let's talk about the lot.
The castle is a huge 60x60 lot, complete with moat, drawbridge, dungeon, secret rooms, sewer system, fortress wall with barracks and so much more. It costs 659,555 unfurnished and 1,100,657 furnished. I know that's a lot of money but castles don't come cheap!
On the main floor, you can find the kitchen, the dining room, a common bathroom, the library's first floor, the throne room and an open dining and reception area.
On the first level, you have a big hallway, a walkway with a view over the throne room, a small bathroom, the library's second floor, an entertainment room, the tech room which has the modern day commodities such as a television and a stereo and a secret office accessed by either the library's second floor or the entertainment room.
On the second and more private level, there's the master's bedroom, the private study, the private bathroom, a small training room, a secret treasure room accessed by the bedroom and finally the roof and the second roof access.
The dungeon is accessed by a secret door in the reception area or in the kitchen's storage. It contains the kitchen's storage room, a pool/sewers area, an old living room, a secret lab and cells.
The outer walls contain several living areas for guards and soldiers, with two barracks furnished with several beds. It can be accessed from the inside of the walls at the front or back gate.
I paid great attention to details and used the moveobjects cheat extensively to make it as realistic as possible. Check out the details in the sewer area. Hope you like it as much as I do, I worked on this project for about 2 weeks.
Have fun!
Size: 60x60
Cost furnished: 1,100,657
Cost unfurnished: 659,555
--CUSTOM CONTENT--
REGAL LIVING
-Pallas Bookshelf
HERE
-Eleanor Chaise Lounge
HERE
-Morris Curtain
HERE
-Morris Wide Curtain
HERE
-Dominique's Dominate Globe
HERE
-Divided Partition
HERE
-B. Harvard's Water Collection Set
HERE
-Advantageous Washtand
HERE
-Retronator Stove
HERE
STEAMPUNK
-Open Gears Wall Clock
HERE
-Gearbuster Door
HERE
-Galileo's Observer
HERE
CASTLE (Everything BUT the bed)
-Destiny Dining Chair
HERE
-Lord & Lady Living Room Chair
HERE
-Fleur De Luce Chandelier
HERE
-Beacon Of Brightness Floor Lamp
HERE
-Lord & Lady Loveseat
HERE
-Treasures Of The Realm Chest
HERE
-The Great Lord So-& So's Shield & Sword
HERE
-The Banner Of The Bold
HERE
-Knighting Of Sir Asad
HERE
-Troubadour Table
HERE
-Destiny Dining Table
HERE
-Noble End Table
HERE
ULTRA LOUNGE YOUTH
-II-Stand Hamper
HERE
BAYSIDE
-Nordichop
HERE
-Das BrauenMeister
HERE
-Empireline Larder
HERE
-Overachieving Plate Rack
HERE
-Vorn Sink
HERE
-Aurora Lush Style Waste Receptacle
HERE
HEWNSMAN
-Puzzle Stool
HERE
-Arts & Crafts Bookshelf
HERE
-Woodrow's Woodworks Dining Chair
HERE
-Woodrow's Woodworks Living Chair
HERE
-Handicraft Columns
HERE
-Infinite Curtains
HERE
-Eleganza Drapes
HERE
-Private Study Door
HERE
-Chester's Wide Drawers
HERE
-Serious Artist Easel
HERE
-Woodrow's Woodworks Loveseat
HERE
-Woodrow's Woodworks Bench
HERE
-Chalkboard Mirror
HERE
-Treasure Box
HERE
-Woodrow's Woodworks Coffee Table
HERE
-The Longest Table
HERE
-Puzzle End Table
HERE
STORYBOOK
-Antique Chronometer
HERE
-Romantique Floor Mirror
HERE
-Wide Romantique Wall Mirror
HERE
-In The Park By Awalck
HERE
-Statue Of An Unknown Seamstress
HERE
-Towel Drying Stand
HERE
-Neoclassical Amphora
HERE
Lot Size:
6x6
Lot Price:
1,100,657