>

Community lots/For when sims leave their houses/It's scary outside
Metropolitan Museum of Natural History
MTS has all free content, all the time. Find out how YOU can help to keep it running.
Tell me how...
2,062

Downloads
324

Thanks Thanks
39

Favourited
43,069

Views

Uploaded: 21st Dec 2009 at 4:17 PM
Metropolitan Museum of Natural History
Presenting a comprehensive collection of world treasures!
One of everything in every color. Museum contains:
All sigils, signets, and symbols from every country
All dropa stones from every country
All dangerous creatures
Complete canopic jars collection
Complete Egyptian gold figurine collection
Complete Chinese vase collection
Complete Chinese zodiac animals collection
All bowls and vases in every color from every country (except broken bowls and vases); EXCEPTIONS: missing stone Chinese tiger statue, copper Chinese tiger statue, and jade Chinese dragon statue; NOT the zodiac animals, but the common relics. Anyone having these items, I'd be grateful if you'd private message me and send them to me so I can complete the museum!)
All fossilized fruits from every country
GEMS!!! One of every gem in every cut, large and small, including those not readily available in gameplay, like the STAR CUT!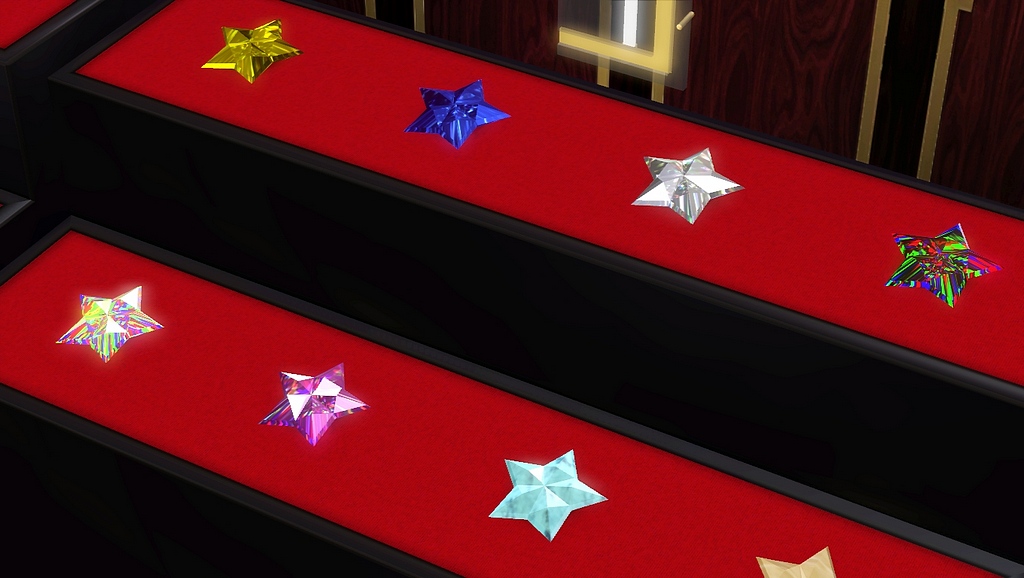 And the SMALL SKULL CUT!! (How did I make these gems? Accidental discovery: I run Awesomemod with the developer cheats enabled. Control+shift+click on a gem to make any cut, or uncut it and make another cut. I have no idea if the star cut is available in-game, or is supposed to be available in-game. It's awfully pretty, so I thought it belonged in a museum.)
Insects: twelve complete sets of every insect available in the game
Fish: one mounted example of every kind of fish
One of every kind of magic gnome
Atrium garden containing a growing example of every available garden plant in perfect condition
Lot Size: 30 (front) x 40
Price:
Furnished: 876,156
Unfurnished: 174,150
Custom Content (all optional):
From EA Store:
Secret Mystery Map: from Explorer's Loot (free):
http://store.thesims3.com/setsProdu...=OFB-SIM3:18596
Secret Tomb Map: from Explorer's Loot (free):
http://store.thesims3.com/setsProdu...=OFB-SIM3:18596
Secret Treasure Map: from Explorer's Loot (free):
http://store.thesims3.com/setsProdu...=OFB-SIM3:18596
Elegant Swirls Lite:
http://store.thesims3.com/productDe...emale&startAt=0
Elegant Swirls Wide:
http://store.thesims3.com/productDe...emale&startAt=0
Elegant Swirls Deluxe:
http://store.thesims3.com/productDe...emale&startAt=0
In the Park:
http://store.thesims3.com/productDe...emale&startAt=0
Cornucopia:
http://store.thesims3.com/productDe...emale&startAt=0
Harvest Time:
http://store.thesims3.com/productDe...emale&startAt=0
Tranquility Stone:
http://store.thesims3.com/productDe...emale&startAt=0
Potted Cherry Blossom:
http://store.thesims3.com/productDe...emale&startAt=0
Potted Orchids Divine:
http://store.thesims3.com/productDe...emale&startAt=0
Potted Bamboo Glory:
http://store.thesims3.com/productDe...emale&startAt=0
The Dragon's Vase: from Explorer's Loot (free):
http://store.thesims3.com/setsProdu...=OFB-SIM3:18596
Le Petit Eiffel: from Explorer's Loot (free):
http://store.thesims3.com/setsProdu...=OFB-SIM3:18596
Little Tiki Idol:
http://store.thesims3.com/productDe...male&startAt=45
Imperial Dragon Lute: from Explorer's Loot (free):
http://store.thesims3.com/setsProdu...=OFB-SIM3:18596
Bamboo Shelf of Balance:
http://store.thesims3.com/productDe...emale&startAt=0
Neoclassical Amphora:
http://store.thesims3.com/productDe...male&startAt=45
Knighting of Sir Asad:
http://store.thesims3.com/productDe...male&startAt=30
Statue of an Unknown Seamstress:
http://store.thesims3.com/productDe...male&startAt=45
Lot Size:
3x4
Lot Price:
876,156