MTS has all free content, all the time. Find out how YOU can help to keep it running.
Tell me how...


Tally Youngblood
by
Jaylo
Posted 5th Aug 2010 at 4:50 AM - Updated 26th Jan 2011 at 2:03 AM by jaylo2112
175
Thanks
Thanks
19
Favourited
UPDATED WITH NEW UGLY HAIR LINK
Ladies and Gets, I give you Tally Youngblood. Tally Youngblood is the main character in Scott Westerfeld's Uglies trilogy. Uglies is the first book of the trilogy. The second book is Pretties and the third is Specials. It's about a world in which everyone has an operation when they turn sixteen, making them supermodel beautiful. Big eyes, full lips, no one fat or skinny. This seems like a good thing, but it's not. Especially if you're one of the uglies, a bunch of radical teens who've decided they want to keep their own faces. Tally was one of them.
Ugly
The trilogy starts off with 15 year old Tally. All Tally wants is to be pretty and join her friends in New Pretty town but her world is turned upside down when she meets a new girl, Shay. Shay doesn't want to be pretty she would rather run away and stay ugly forever. When Shay runs away, Tally is dragged into a whole new world she never knew existed. One of Specials, cruel pretties whose faces are designed to scare, and Smokies, radical Uglies who have decided to stay ugly forever. At the end, Tally is left with a choice: betray her friend and turn pretty, or never turn pretty at all.
Tally is described to have thin eyes, a high forehead, a wide nose, and frizzy, mousy brown hair, but according to David, her smokie friend, she is beautiful.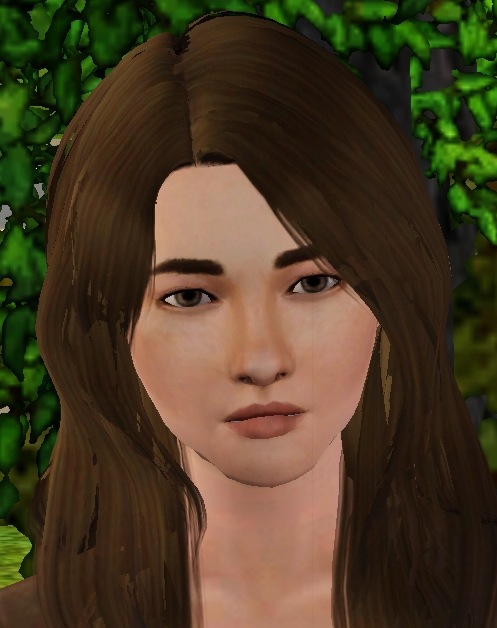 Her traits are kleptomatic (you gotta get supplies from somewhere right?), daredevil (jumping off buildings is just one of her many hobbies), loves the outdoors (a month in the wild will do that to you), and brave (she is willing to risk her life for a bag of magazines).
Pretty
Tally is finally Pretty. She's absolutely stunning, her clothes are perfect and she has a super hot boyfriend, but she still feels like something is missing. It isn't until she has a run in with someone from her ugly past that she finally remembers what is so bad about the city and pretty life, and finds herself running away one more time.
Pretties are described as baby like with huge eyes, small noses, full lips and soft jaws. A face that said "I'm vulnerable, I'm healthy" and one that you would do anything for. Tally's eyes are silver and her hair is a golden color.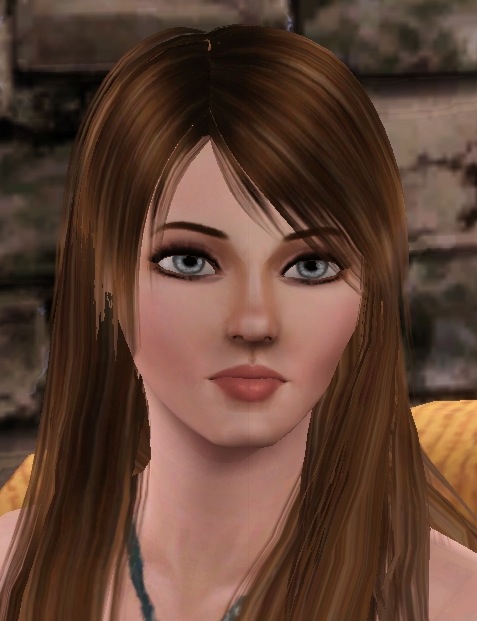 Her traits include heavy sleeper (all those parties and you'll sleep till noon), Hopelessly romantic (her heart is torn between two guys, poor soul), kleptomatic (hot air balloons don't come cheap, you know), lucky (all her adventures, how can she not be?), and a party animal (she spends most of her night partying. Go figure).
Special
Tally has been turned Special. Now her reflexes are top notch, her muscles honed to perfection, her face scares the living daylights out of everyone average, and every moment is icy. What's not to love? But, there is still a faint heartbeat pounding away telling her, 'maybe this isn't so great', and Tally's world is turned upside down one more time.
Specials are described to have harsh, wolf like faces that are very sharp and very angular. Their eyes are black as coal and are always looking down upon you.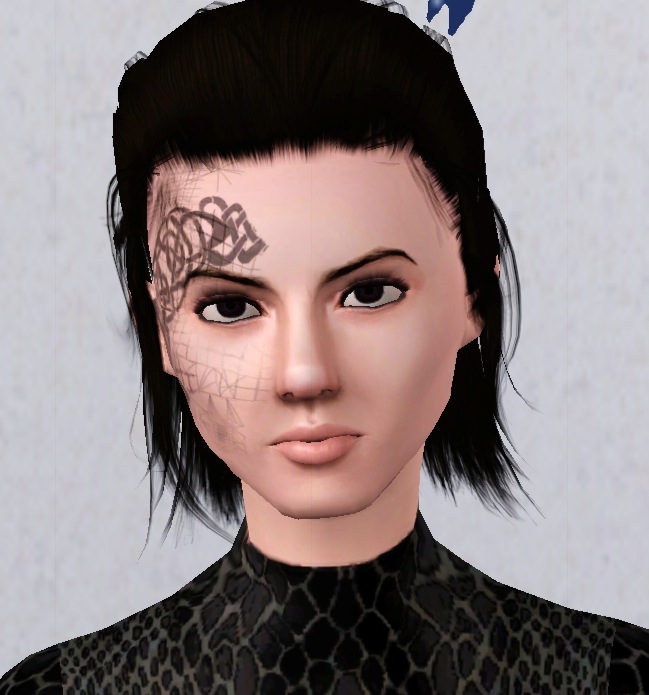 Her traits include hot headed (specials are quick to anger), brave (she jumps of a cliff with only crash bracelets), kleptomatic (even if she's a special she doesn't get everything), loves the outdoors (there's just something therapeutic about being outside), and lucky (really how does she survive all this?).
CC Used
Ugly
Hair by Anubis
here
Freckles by Lady Frontbum
here
Pretty
Shirt by interfection
here
hair by Missbonbon (#6)
here
eyeshadow by Lady Frontbum (Romance)
here
Blush by Kitty Klan
here
lower lash eyeliner by aarin
here
eyebrows by HP
here
lipstick by Channy and Vivin
here
Special
Hair by Peggy
here
lipstick by Channy and Vivin
here
I got inspiration for ugly and pretty from here:
and inspiration for special from here:
Custom Content by Me:
- Tally's sneaksuit
Custom Content Included:
- Tally's tattoo by
Fawkes
I use LadyFrontbum's Naughty and Nice skins
here
and Shady's luminous eyes
here
both
as defaults
Sliders
I used Bella's sliders: eye length, eyestretch, chin width, and outer eyebrow height availiable
here
These sims were also made with a 5x slider hack, so try not to edit them

If you would like to use the sneaksuit in an upload just link back to this post =]
Do
NOT
upload these sims to the exchange or any paysites. If you do, Tally will personally see to you.
So download and play, or things just might get
ugly
Additional Credits:
Thanks to Delphy and the
CTU
team for CTU, and Fawkes, Traelia, JackyFletcher1804, Monca, SimmyRN, Lauralynn, Puddle Jumper, and emhpb for your help in CFF.
43 Comments / Replies (
Who?
)
Users who thanked this download also thanked: