Faith Connors (Mirror's Edge)
MTS has all free content, all the time. Donate to help keep it running.
110,057

Downloads
2,134

Thanks Thanks
460

Favourited
387,501

Views
Featured Upload! This is a featured upload! It showcases the best talent and creativity available on MTS and in the community.



Uploaded: 5th Mar 2011 at 4:10 PM
Updated: 17th Apr 2011 at 11:49 PM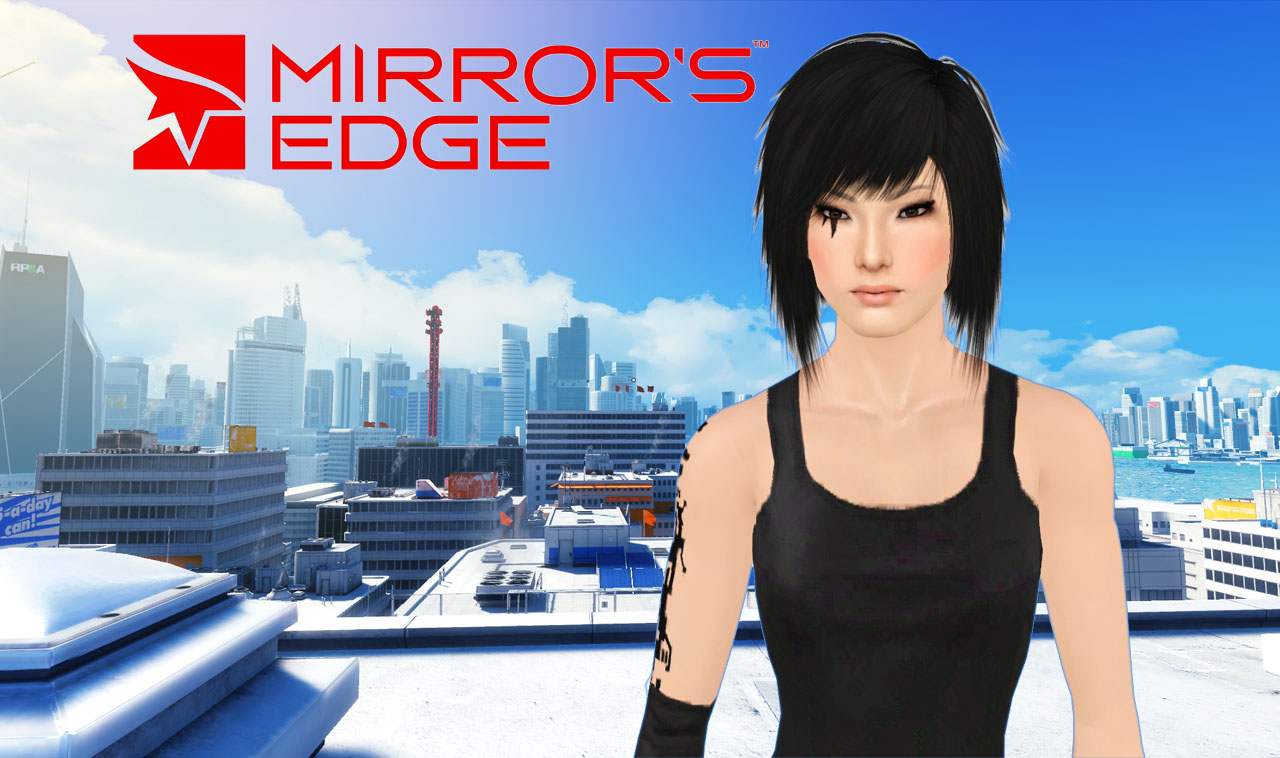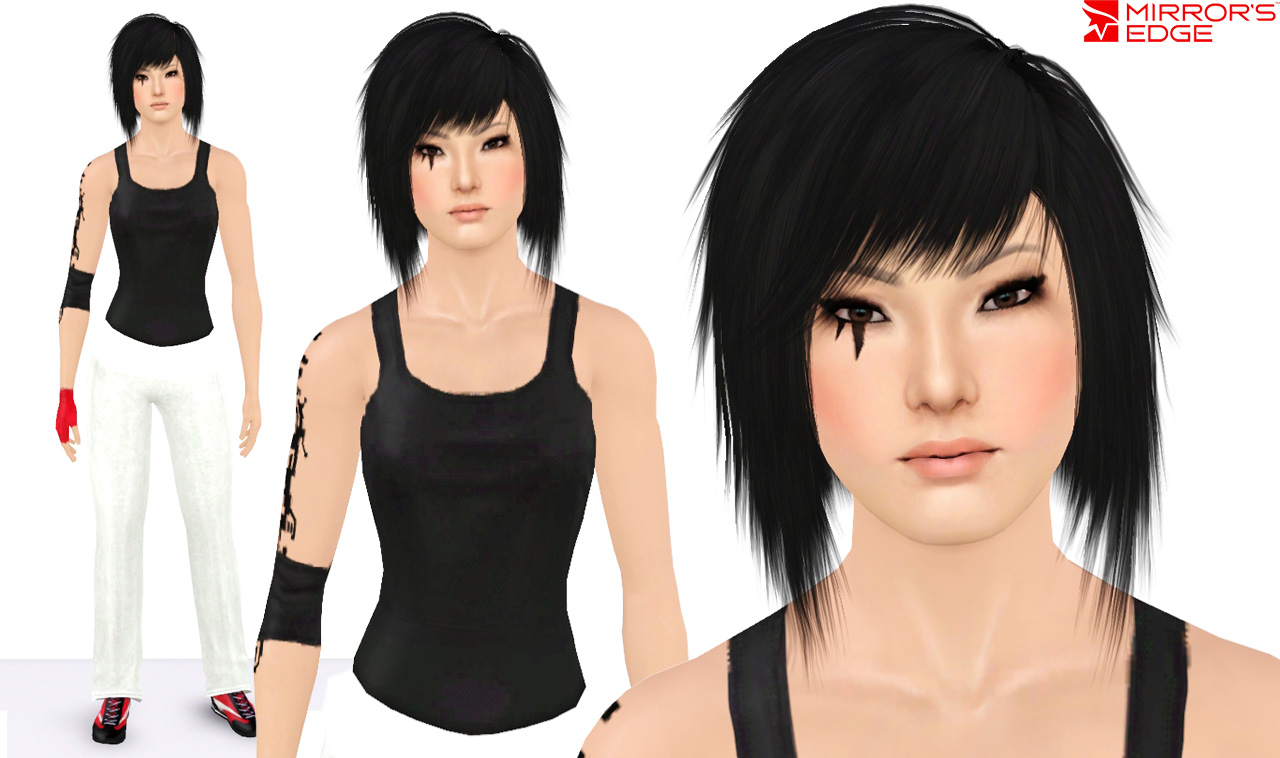 ★★★
INTRODUCTION :
Faith is the main character in the game called Mirror's Edge! The game is set in a futuristic dystopian society, in which a network of 'runners', including Faith, are used as couriers to transmit messages while evading government surveillance. I've played this game and I was always left breathless, it's just mesmerizing!
There weren't enough useful front pictures of her so I did my best considering resources! I hope you like her! ツ
★★★
TRAITS :
-Ambitious
-Athletic
-Brave
-Charismatic
-Good sense of Humor
Here are some random faces of her, as an example how cute she is! ツ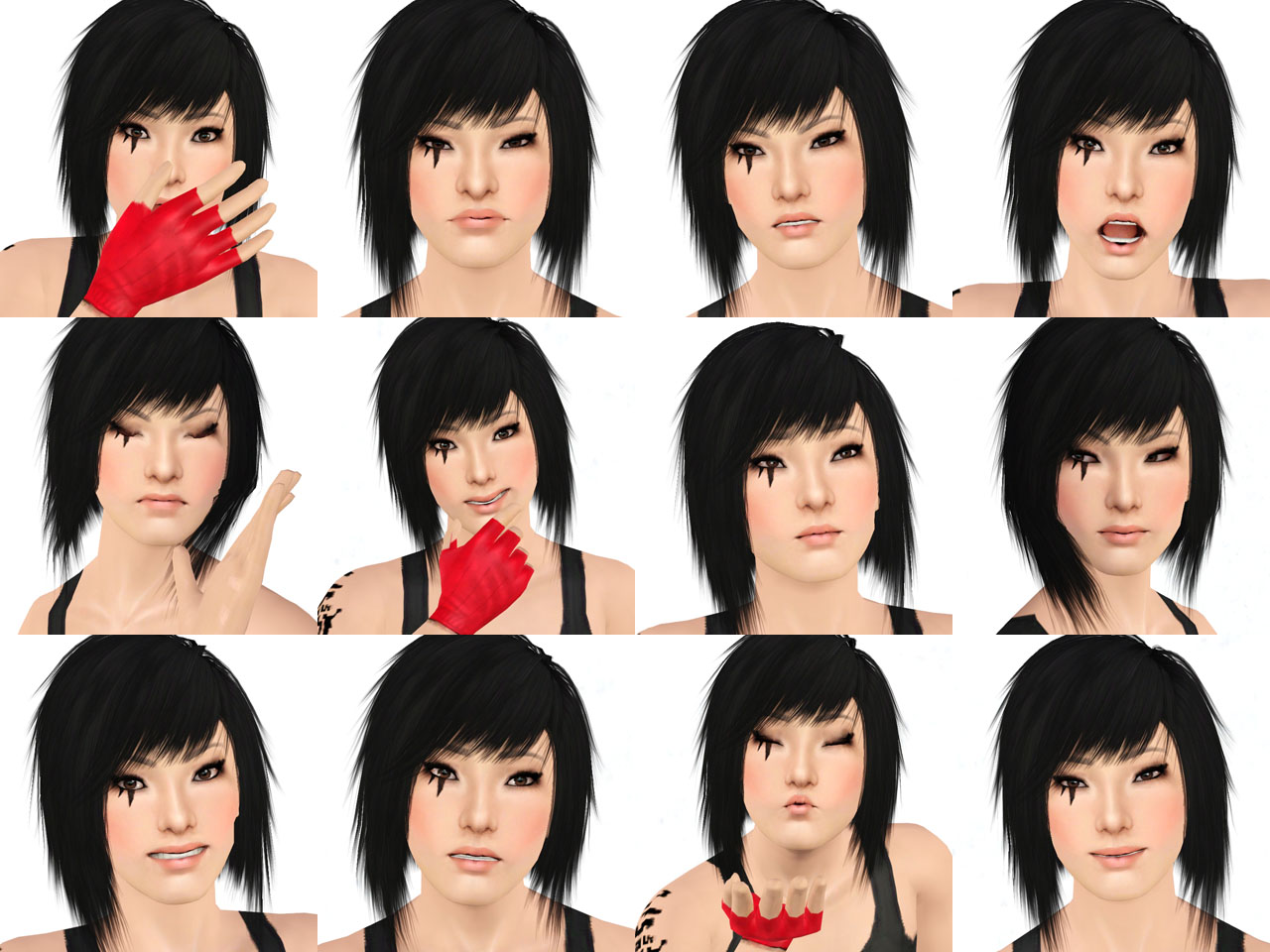 ❖❖❖
This sim is packed with default skin and hair!
❖❖❖
This means you guys need to select skin and hair I used which are listed bellow! Also don't panic when your sim's default skin looks too dark, it's because the Lemoleaf's A2.0 skin has very light colors and slider is moved too far to the dark colors!When you select the skin she'll look normal again!
❖❖❖
She is made with only Base game and patch 1.19 and it should work with all previous patches
❖❖❖
❖❖❖
For her to look as she does in pictures you'll need:
❖❖❖
ΞΞΞΞΞ
CUSTOM CONTENT
ΞΞΞΞΞ
✦Non-Default skin by
Lemonleaf
✦Hair by
Peggy
(Free)
✦Bright and Smoky eyeshadow by
emmzx
✦Natural Minerals Foundation blush by
Lemonleaf
✦Lipstick by
Icbxl
(If you don't know how to download it from Vdisk go to page 4 in the comments!)
✦Beautiful Contacts for Eye-coloholics-v1 (or maybe v2) by
Shady
✦Pants by
Lorandia sims
✦The rest of the CC is by me and included in this download (T-shirt, glove, eyeliner and tattoo)
ΞΞΞΞΞ
MODS
ΞΞΞΞΞ
✦Some mod to unlock larger slider's range and enable more sliders to show up, I use
Awesomemod
✦You can download
Anach's UI Mod
(Anach_CASSkins6x4_1.17.package) in order to easily select Non-Default skintone, or you use the scrollwheel to select it, without the mod (complicated and not recommended..)! Don't miss this mod, it's another must have!
✦
Jonha's sliders
(I recommend to have them all)
✦
Delphy's sliders
✦
Heiret's slider
✦Jonha's
Head Shape slider
✦
bella3lek4's sliders
(I recommend to have them all)
⇨HOW TO INSTALL:
⇨
Just put the ".sim" file from the download
rar
into the "My Documents/Electronic Arts/The Sims 3/SavedSims" folder.
⇨
The ".package" files which are included in the download file must be installed correctly to create her unique look. Package files must be placed in your
"My Documents/Electronic Arts/The Sims 3/Mods/Packages"
folder so the CC shows up correctly.(This is from patch 1.12. and up) for any help
read this
Happy playing with Faithy ツ ENJOY!
Custom Content by Me:
- Faith's tattoo
- Faith's T-shirt
- Faith's eyeliner
- Faith's glove
Additional Credits:
Thanks to all of the guys from
Creator Feedback Forum
who helped me!