>

New terrains for your custom neighborhoods & CAS screens
No CAS Room! (Also Works With Pets)
MTS has all free content, all the time. Find out how YOU can help to keep it running.
Tell me how...
5,539

Downloads
238

Thanks Thanks
57

Favourited
54,426

Views


Uploaded: 22nd Jul 2011 at 9:11 PM
Updated: 3rd Sep 2012 at 10:05 AM - Updated Description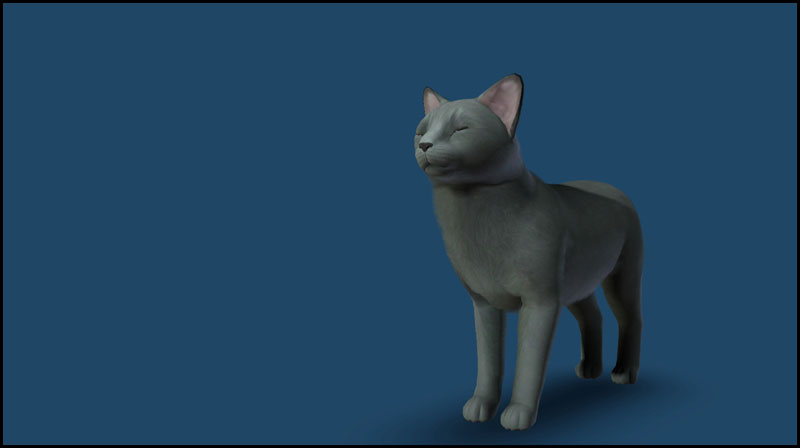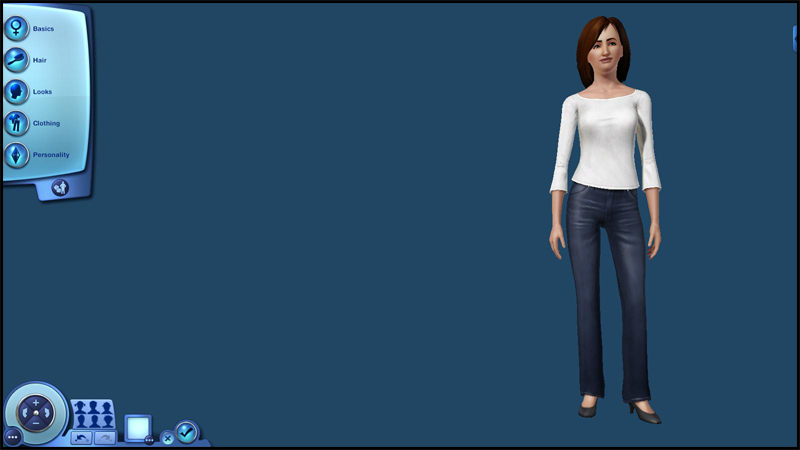 Empty CAS Screens!No CAS Room!
Yes, it's true! You can modify the CAS screens beyond the point of recoloring them. I wanted to see how the CAS room worked. I was surprised that the room was actually a mesh. So I spent my time removing objects from the "room," however the importing process into
S3PE
caused problems no matter how I tried to fix it. I will say however it is probable that truly custom CAS rooms can be made, like if you wanted a giant sphere room, it's possible that may work, but I wouldn't advise using EA's original room. It stinks! If anything use the empty room as a base. I'll explain the parts later in the post.
This mod in particular is perfect for anyone who gets distracted by the objects in CAS and want to concentrate on making Sims.
Just a
REALLLLY
late edit: This mod also works with Pets surprisingly. I hadn't put the replacement back in my game for a while and was surprised that I didn't have to change anything. So no need to re-download anything.
Technical Info/Issues
Place in your "~Documents\Electronic Arts\The Sims 3\Mods\Overrides\" folder.
fway-NoCASRoom.package - No CAS room, just hidden "placeholder" groups behind the camera. Perfect for making brand new types of CAS screens.
MODL: 18 polys
MLOD: 2 polys
This is a mesh override and
should
be compatible with any game version. EA decided that when creating the room is to overlook how the map looks. Please bear in mind that I did attempt to fix the map for the flooring, but the results looked the same. I have decided not to include the rooms, just a bare and empty screen. The lighting does look fine with the CAS room gone. Please note that when I had tested my "old" rooms with recolors, some recolors had the MLOD/MODL files within them be sure to take these out just in case. I have a tutorial that's a WIP, it should be coming out soon, unless anyone else wants to take a whack at making one, be my guest!

I'd also like to point out that the background is blue by default, not sure why it is, and I am unsure if that can be changed at all, but it's better than looking at an ugly room.
Heads Up!
The original meshes had come without any "tiling" whatsoever which may be the cause of the wonky looking floors/walls, so if anyone decides to make a custom CAS screen, they should keep this in the back of their mind.
CAS Room Parts
Group00
- Anything glass
Group01
- Reflective glass (Inside Mirror)
Group02
- The (sad excuse for a) floor
Group03
- Furniture group 1
Group04
- Furniture group 2
Group05
- A second glass pane?
Group06
- The outdoor scene.
Group07
- The (sad excuse for a) wall
Group08
- Shiny bits
Additional Credits:
Inge and Peter Jones for S3PE.
Inge again for detecting what the problem was when using "From s3asc."
Peter for updating
S3PE
even though I figured out what the problem with importing was.
#Create!
My Policy
Policy:
For archiving purposes, you may place my downloads on websites like SimFileShare. HOWEVER, they are NOT allowed as "Patreon gifts"/part of "ad links"/etc. and on paysites, including the free section of TSR. If you include them with "xAmount Tumblr Follower (or any free site) Gifts" that is completely fine, so as long as they are not paying for anything or sitting through an ad-link! :)

I don't care how proportionally free to pay, your site is. 99.9% free does not cut it... 100.00% free does.

Feel free to include my objects/etc. in your uploads, but with proper credit (link/name will suffice), it would probably be best to use separate files in case the downloader already has the content in question. Credit is not necessary for taking pictures with my objects/things/etc; however, if I do get to uploading sims, please credit who my sim is, if you choose to use them as a model for your objects/clothes/etc. Feel free to improve my stuff; but if you do choose to improve or change-up my stuff, please tell me, I'd love to see what you did!

Conversions:
Feel free to convert anything I make across all of the game platforms. The rule about paysites above still apply. Please leave credit where it's due.

Requests?
I am currently not taking any requests.