Sims

>

>

Get your celebs here/Lots of Angelina sims/And not a lot else
View Old Style
Wes Bentley as Seneca Crane
MTS has all free content, all the time. Find out how YOU can help to keep it running.
Tell me how...

Created by Princess Artemis View Downloads Home
Uploaded 23rd Mar 2012 at 4:20 PM · Updated 23rd Mar 2012 at 1:31 AM by Princess Artemis
This is Wes Bentley, also known (a good while ago) from
American Beauty
, as the Gamemaker Seneca Crane from the movie
The Hunger Games
.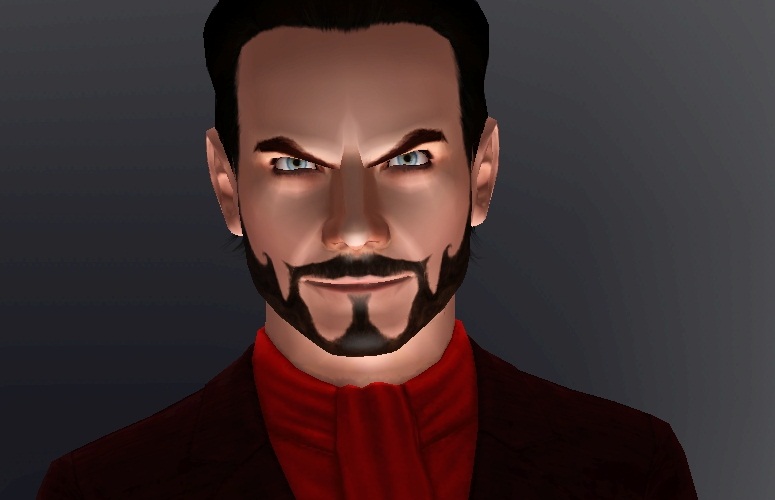 I'll be honest; I've never read the book so I really don't know that much about the character, but I am a fan of Wes Bentley's monotonous delivery and pretty, pretty face. So, when I saw this
outstanding
beard, I decided I had to make a Sim of both him and the facial-fuzz.
Here he is to make spectacles of underprivileged children in your game!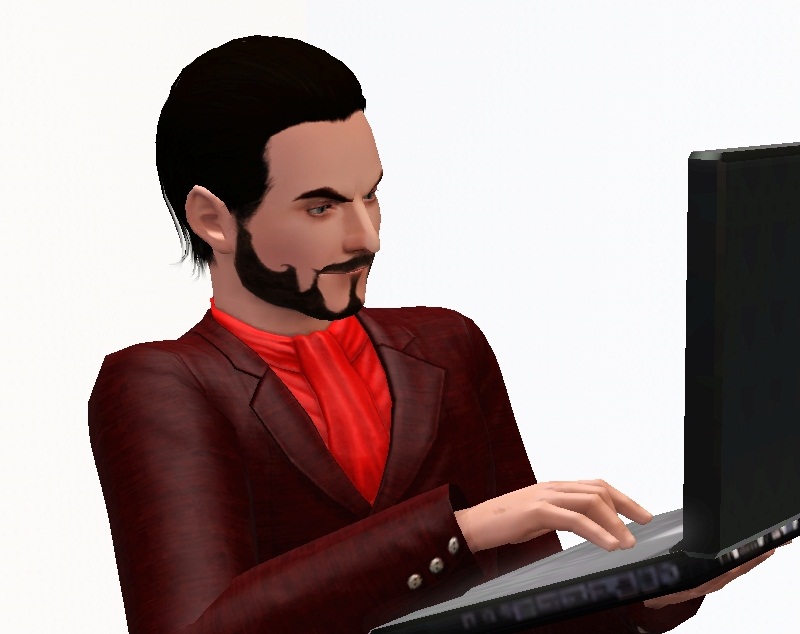 Seneca checks his beard's Facebook page.
In the downloads, you will find custom eyebrows and his beard that I made for him. Download them along with the Sim file. You will also need this custom content in order to get him looking like he does in these screen shots, though please note, the sim is
not
packaged with custom skin or hair.
Needed CC:
escand's Oh My -Eyes- Contacts
http://www.modthesims.info/download.php?t=397231
Colors need to be set to R 220 G 221 B 209, White, R 190 G 218 B 243
Arisuka's eyelashes
http://www.modthesims.info/d/394183
Aikea Guinea's default face skin
http://club-crimsyn.dreamwidth.org/2644.html
CmarNYC's Pointed Ears sliders
http://www.modthesims.info/d/374167
aWT's Nostril Rotate, both Nose Septum, both Upper Lip, and Brow Depth sliders
http://awtmk.blogspot.com/2011/11/sliders-links.html
Ahmed's sliders (the eye sliders)
http://ts3celebritysims.blogspot.co...la3lek4-of.html
Wait! She said sliders!
Yes, I said sliders. These are geometry sliders and if I take them out of my game, their effects are lost. Sliders that affect bones seem to work without the actual slider being present in the mods folder, but geometry sliders don't. That's why I'm saying these are needed sliders in order to get this sim to show up as he does in these pictures. Without them, he'll look similar but not quite the same. (In fact, a few optional sliders may be geometry sliders as well, but I am uncertain and these above are the ones that really stand out as affecting the sim's look if they are not installed).
There are a number of ways to get extra sliders in-game; aWT has a core slider hack, Nraas' Master Controller works, as does Awesome Mod. I believe Cmar's XCAS allows more sliders as well.
Optional sliders if you want to do any editing:
Jonha's Head Shape slider
http://www.modthesims.info/d/399866
Ahmed's sliders (others)
Heiret's chin to neckline slider
http://www.mediafire.com/?wre2vxhkto31sfb
GnatGoSlapt's Chin Width slider
http://www.modthesims.info/d/463699
I made his formalwear an outfit that I believe must be unlocked by SimPorting, but if you don't want to do that (I know I don't!) look ye here for velocitygrass's unlock mod:
http://www.modthesims.info/download.php?t=470934
.
He's dressed in Pets clothes and Late Night hair (which has a weird habit of putting hair on his chin...for the longest time I thought that was me. Bad EA!) That's why those EPs are mentioned as required.
Additional Credits:
CTU
Team for CAS Texture Unitool
Slider makers for feeding the addiction
Pescado for making Awesome support over 9000 sliders and kill the stupid CAS smiling
TSR for TSRW
Creator Feedback Forum
Crawlers
Tags: #seneca crane, #wes bently, #male, #beard, #eyebrows