>

Individual objects with customized pie menus and options.
"Claira the Clairvoyant," the Coin-Op Fortune Teller Automaton
MTS has all free content, all the time. Find out how YOU can help to keep it running.
Tell me how...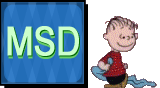 Created by maybesomethingdunno View Policy / About Me View Downloads Home Tumblr
Uploaded 24th Dec 2012 at 6:59 AM
Back-story: Long ago, a certain post in the "Hacks that you'd like to see!" thread revived an old idea to create a Coin-op fortune teller machine. With Halloween approaching, it seemed appropriate since they can be a bit creepy. So I decided to dabble with actually creating it. What a great way to relieve some stress, right? Well, it took longer to complete than I expected, but I think it's complete just in time for Halloween, Thanksgiving, Christmas or New Years? Well, in time for the "Time" theme at least. Totally planned, you see, being late and the future are both time-related. *Cough* Yeah. >_>
"Claira the Clairvoyant," the Coin-Op Fortune Teller Automaton

Before the days of advanced computers and robotics, these handcrafted wooden contraptions adorned carnivals and boardwalks across the country. Few carnival barkers could sufficiently boast about the mysterious power and magic of one model in particular: "Claira the Clairvoyant." Surrounded by legend, its true origins are unknown. Some say she's cursed and that the technician who replaced some of her original components with electronic circuitry vanished without a trace. Claira is a fairly robust machine and will not need much maintenance. Curse or not though, anyone attempting to handle the booth's components should avoid using magnetized tools as this could disrupt various internal systems. You wouldn't want Claira to be mad at you, right?
Found in Electronics > Misc for $1300.
For $5, your Sim can have its fortune told. It's very possible your fortune will come true....but during what day and at what hour? Sorry, but the Fates barely like that you know anything about your future at all, let alone an exact time. The fortunes are randomized and telling you their outcomes would ruin the surprise. I will say, though, there are 12 possible fortunes.
Please be advised that Claira may frighten some Sims though. Most certainly please heed that warning about using magnetized tools around her booth. Who knows what might happen?

This mod should only require University, Nightlife, and Seasons. Please let me know if I'm mistaken or if there are any bugs. I've tested this the best I can. The NPC and crystal ball will appear in Live Mode.
Included:
Claira NPC
Booth (FaceCount: 596; VertexCount: 810)
Crystal Ball with Holder (FaceCount: 1066; VertexCount: 647)
Fortune token
Fortune token controller
The curtain and the booth can be recolored. You may notice that when placed against a wall, the back curtain disappears. This allows you to place something behind Claira (like a mirror).
Additional Credits:
-Echo: For all her help, her feedback, and her tutorials.
-HugeLunatic and Phaenoh: For their help, their meshes/textures, and feedback
-Leesester: For her help and tutorials (and allowing me to use her bookcase even though I ended up not using it.

)
-Smonaff: For the making the Period Hack which became the base for my controller.
-Any of the Ranchies and #Create members who helped me.
-Any other MTSer I failed to mention above.
-David Bowie?
Type: Object Mods

Tags: #Claira, #Clairvoyant, #NPC, #Coin-Op, #Fortune, #Teller, #Automaton, #future, #coinop, #fate, #Activity-Time
.:...:...:...:...:...:...:...:...:...:...:...:...:...:...:...:...:...:..:...:...:...:...:...:...:.
THANK YOU
I would like to thank all those who have inspired and helped. Sometimes the greatest and most profound joy was not found in the actual process of custom content creation or learning how to do something new....it was found in the help, patience and kindness of complete strangers from all over the world, even for something as relatively trivial Sim custom content. EA made the game but you made it really worth something.
Thanks goes to everyone who makes this site and the Sims' world a better place.
===============================================
Policy
You are free to modify my work, borrow from it, fix it, and/or expand upon it with credit. I'd be really interested in seeing what people might make with it, so feel free to send me a link. :) Please give credit where credit is due and please don't charge for it (or otherwise hold content hostage).
I not am taking any requests at this time, sorry. :(