Arcane Institute & Mages Guild (Elixir Consignment Store)-Ye Olde Kingdom of Pudding
7,444

Downloads
585

Thanks Thanks
138

Favourited
56,990

Views
Picked Upload! This is a picked upload! It showcases some of the best talent and creativity available on MTS and in the community.
Uploaded: 19th Jan 2013 at 2:19 PM
Arcane Institute and Mages Guild (Elixir Consignment Store) - Ye Olde Kingdom of Pudding

Community Lot Made by HiG33k for
Donation to The Merrye Makers
Greetings, good gentles/ladies. We are The Merrye Makers - a group of twelve creators spanning all disciplines (clothing, lots, objects, etc.) offering for thy downloading pleasure a collection of medieval things most beauteous from Ye Olde Kingdom of Pudding -- otherwise known as "Simdom Pudding".
Alchemy in Ye Olde Kingdom of Pudding was a mixture of science, philosophy and mysticism. Inventive practitioners approached their craft with a holistic attitude; believing that purity of mind, body and spirit was necessary to pursue the alchemical quest successfully. At the heart of alchemy was the idea that all matter was composed of four elements: earth, air, fire and water. With the right combination of elements, it was theorized, any substance in the world might be formed including precious metals or elixirs to cure disease and prolong life. Elder Simdom Pudding alchemists hoped to defeat the Grim Reaper while others strove to discover their relationship to the cosmos for the betterment of simkind. Alchemists believed it was possible to transmute one substance into another. Those in Ye Olde Kingdom of Pudding whose lifetime wish was to live in the lap of luxury sought to turn lead into simoleons. Alchemy practitioners preserved their secrets with an obfuscating system of symbols and mysterious names for the materials they studied.

Source: http://historymedren.about.com/od/alchemy/p/alchemy.htm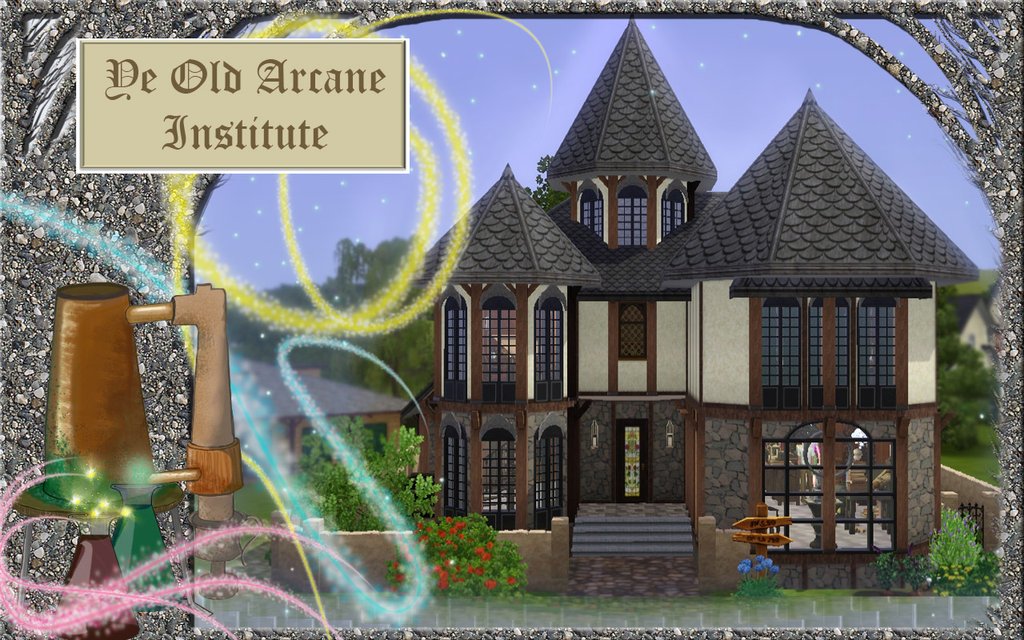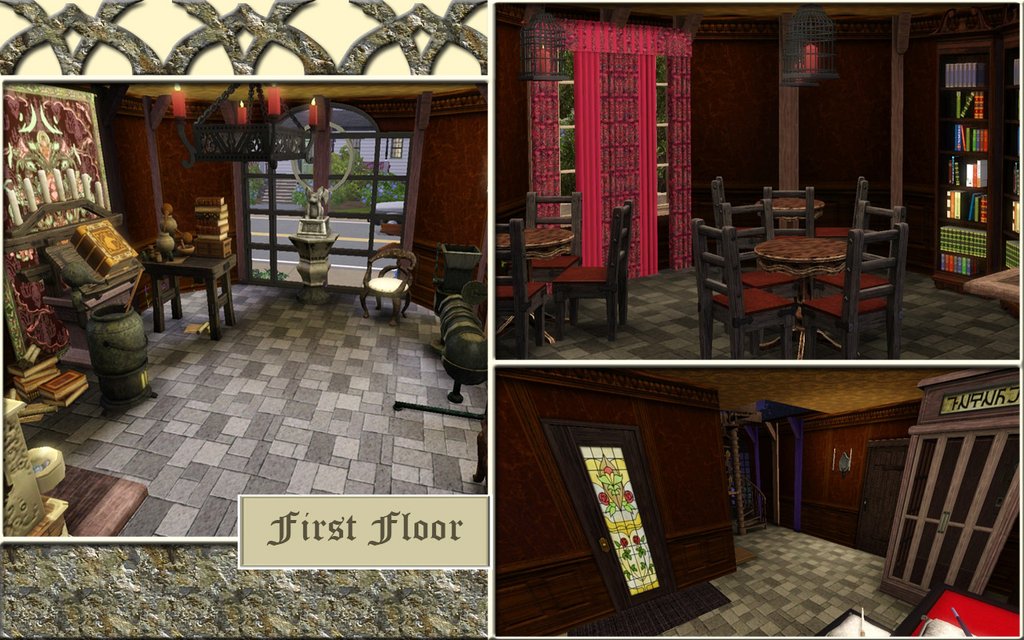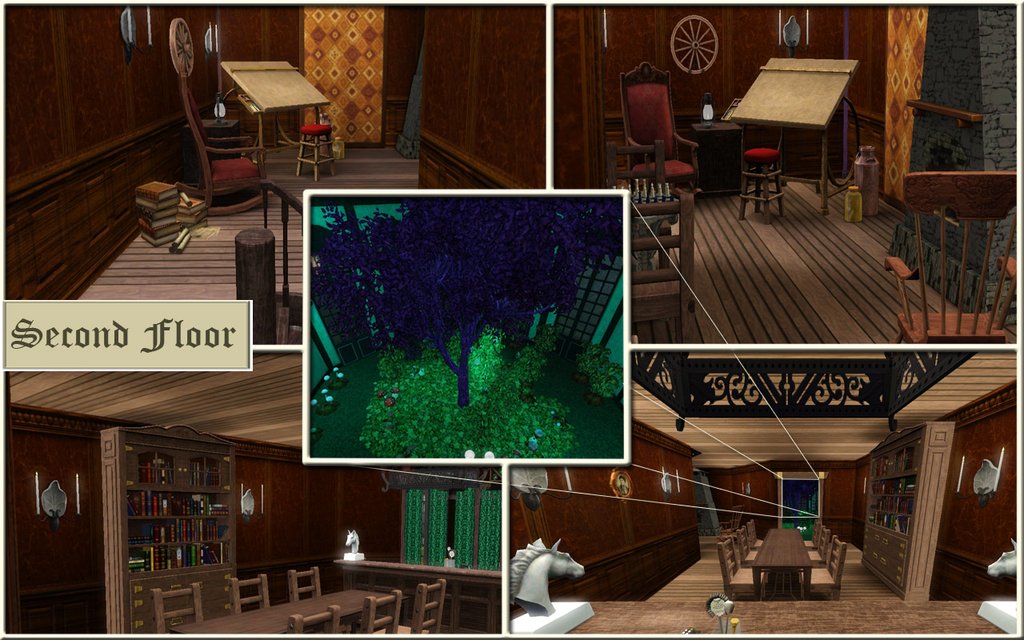 Lot Size:
20x20
Lot Value:
Furnished §91,446; Unfurnished §49,959
No CC or Store Items used
Required Expansions:
World Adventures, Ambitions, Late Night, Generations, Pets, Showtime, Supernatural, and Seasons
Sims 3 Patch:
1.42;
Seasons Version:
16.0.136.019001
Lot Size:
2x2
Lot Price:
§91,446
Additional Credits:
Verily, we thank HiG33k for thy contribution most wonderous to The Merrye Makers - Ye Olde Kingdom of Pudding project!
Prithee - The Merrye Makers are most grateful to MTS staff, especially Leesester, for assistance with uploads!
Packs Needed






For a full list of packs with names, see the Packs Needed popup.
Other Information
Number of bedrooms
:
– Not Applicable : For Commercial Lots
Custom Content Included
:
– None : No Custom Content included
Furnishings
:
– Fully Furnished : Lot is completely decked out in furnishings
Special Flags
:
– Not Applicable
Packs Needed
| | Base Game |
| --- | --- |
| | Sims 3 |
| | Expansion Pack |
| --- | --- |
| | World Adventures |
| | Ambitions |
| | Late Night |
| | Generations |
| | Pets |
| | Showtime |
| | Supernatural |
| | Seasons |
The Merrye Makers
Ahh, wanderers, welcome. Art thou merrye? If thou art not merrye thou art soon to be. What wares hast thou come here looking for? Clothing for thy entire family? Furniture for thy house? Maybe thou art simply in need of a house in general! Well sir, we are most glad to let you know that we have all that and more.
This has been a big undertaking for everyone involved, our skills range from featured creators to never having uploaded anything before. Everyone has enjoyed watching the project grow, meeting new people and learning new skills.
The Merrye Makers would like to thank a number of people for getting us here. First off is the staff of MTS. The staff were so supportive of us and it's definitely no easy matter to get 100+ things approved! There are also numerous other people who were going to participate but, for various reasons, were not able to upload with us. We would like to thank Rylandholmes, Whiterider, dramamine213, hudy777DeSign, Freshprince and Kitty Paine for their feedback and support. Thank you to SimmyRN for providing the narratives found in
italitics
throughout the posts. Thank you to jje1000 for the medieval world in the pictures, Praaven. Find out more about Praaven here:
http://www.modthesims.info/showthre...ghlight=praaven
.
Policy
Please follow the policy provided by the individual creator. Please credit the individual creator and not us as a group.