In the Eye of the Beholder,Syriana Reby
4,542

Downloads
172

Thanks Thanks
38

Favourited
28,950

Views

Uploaded: 13th Mar 2013 at 2:12 PM
Updated: 23rd Jan 2014 at 11:15 PM
version 2.0
'Beauty is how you feel inside, and it reflects in your eyes. It is not something physical'.---Sophia Loren
They say beauty is what is what you feel inside and it reflects in your eyes
And in the process of creating this sim, I always found her to have the most captivating eyes .
This is my second final draft of many versions.I always have the need over-tweak my sims and give them idealized backgrounds. I tend to forget it is their imperfections what makes them special in the first place. Never has this held more true for this sim I am going to release today.
Introducing Syriana Reby: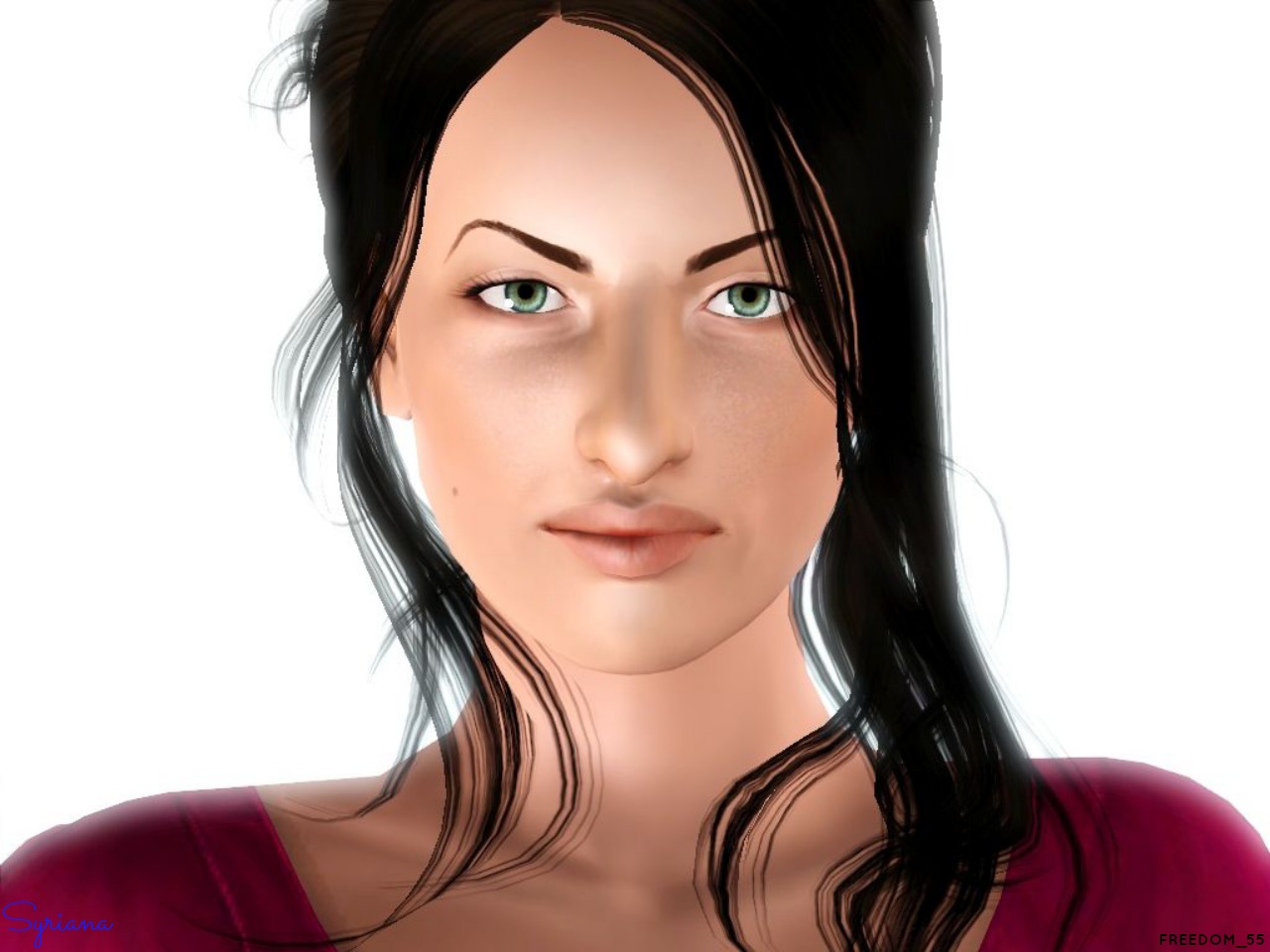 Some say she is beautiful,while some think she is rather plain.She seems to look like a different ethnicity and back story to different people. I feel she fits theme for MTS multicultural month, a type of unconvential beauty emerging from globalization.A multicultural look that allows for darker hair & skin,fuller feaures,and curvier figures.I usually write a more robust and less ambiguous biography for my sims, but I feel her mysterious looks lends to you deciding what that is. She is whoever you want her to be,
it is in the eye of the beholder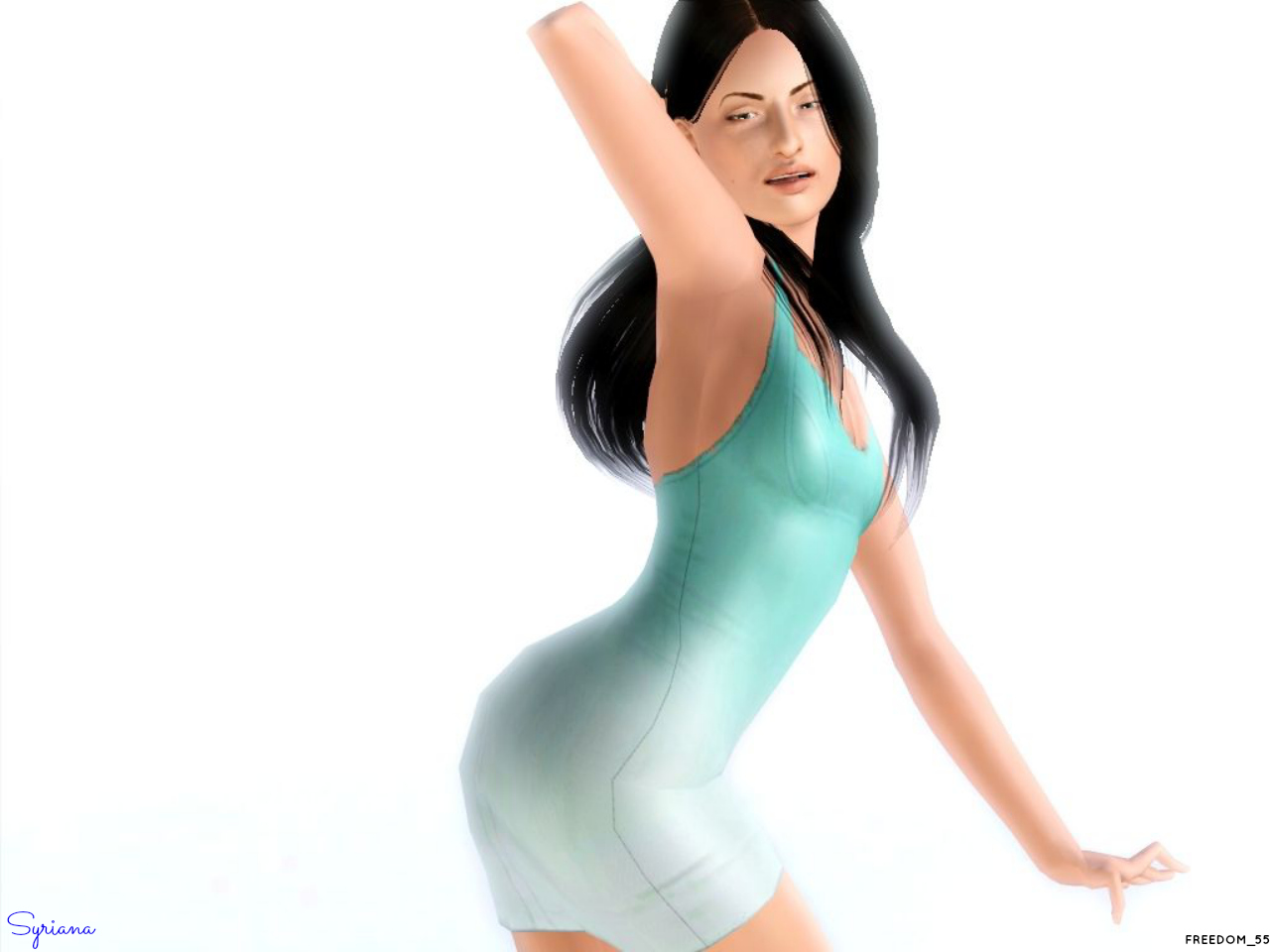 Biography:
She's the type of woman who can wear floor length gowns and look completely naked. The kind with hair piled up on her head like a compliant serpent or falling down into smooth, lustrous waves. A woman with a hard face, mocking smile, and eyes that size you up, knowing exactly what you want.She lives intensely. If emotions are not intense, they don't matter. And if emotions are not intense enough, she will make them look, feel, smell, touch like a nuclear exposure. She is the master of emotions, of her own and others.And you know she is walking trouble from the moment you see her. If something is going to happen, she will be most likely rumored to be in the middle of it. Don't assume love will heal her. She struggles to settle and is not willing to get tied down. Although she might find love in triads, but she always choose adventure over love.She seems distant but look deeply into her emerald eyes and you will see many truths. Syriana is a sultry, dangerous woman, who knows more than she reveals.

Traits:overemotional,great kisser,commitment issusses,snob, artisitic
Appearance
-
peggy 7662 by Anubis
-
F.10 (version B) default Skintone
and
3D Eyelash Project (Eyelash Set 1)
by S-Club Privee
-
Simmiller's Classic Arched Eyebrows For The Ladies
I used no.1
-
Escand's Oh My Eyes
-
jawline beauty mark by Bliss
-
Tifa V4 Eye bags (page 4)
-
Shyne'sCheek Pores 1
Sliders
-only used Bella3lek4 's
Brow Thickness, Outer Brow height,and Chin Width sliders
-
Earlobe Slider by Edit Sim
-
Jonha's Head Size Slider
Optional but Recommended
-I think I used
AWT's nose septum height slider
by the tiniest bit, probably not but just in case
-
Sexy feet for sims 3
and
-
sexy feet nail polish
(not pictured) by Bloom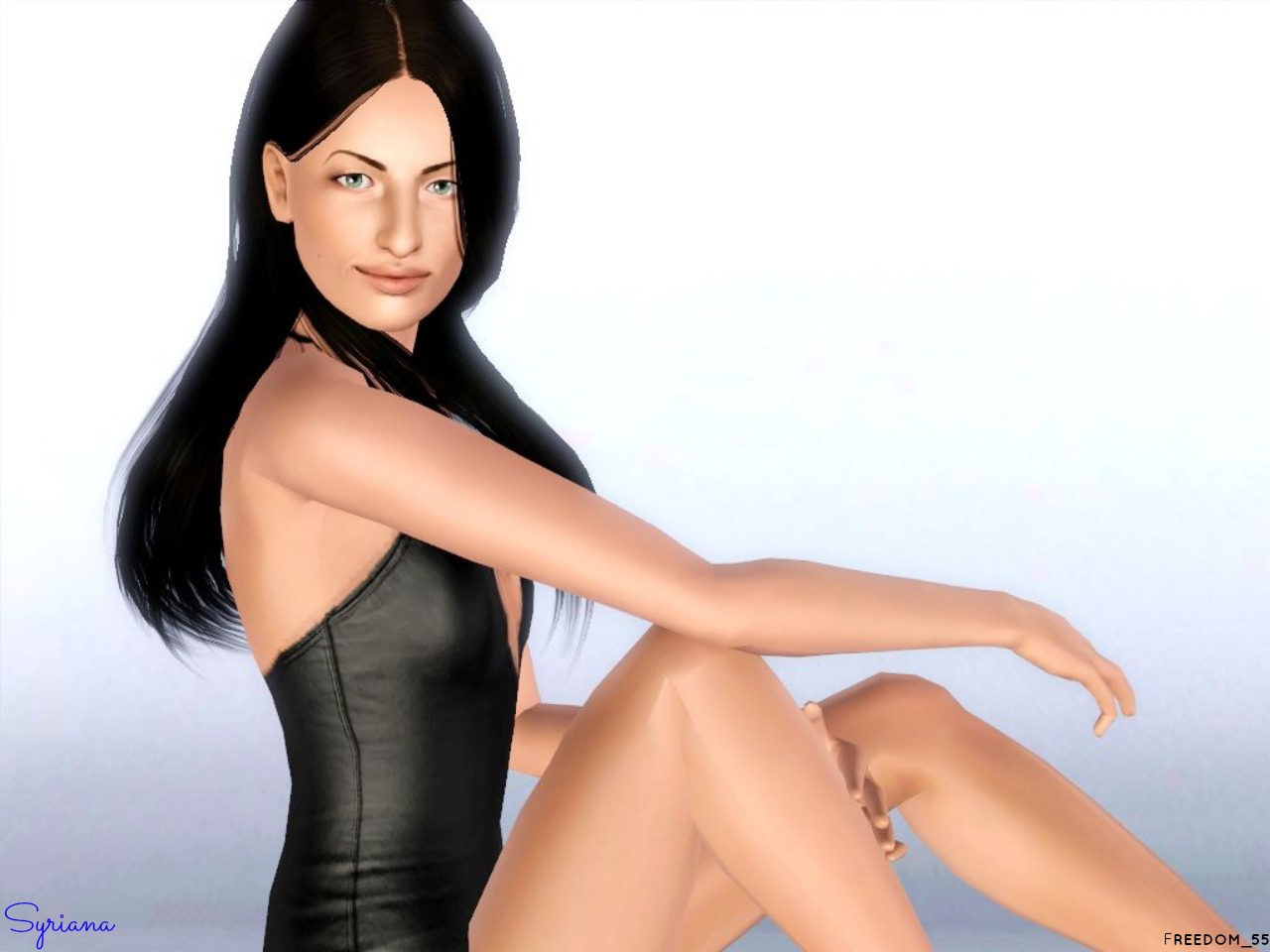 Clothes
-
EVERYDAY
love burst outfit by Anubis
3D ankles sandals by Elexis
-
GYMWEAR
Track shorts
and
Tube socks
by Moddish Kitten
converse sneakers by Bobby (I will update after tishsims site finishes construction)
Give Credit/Only Modify with Permission

I can't wait see what you choose to do with her !
Happy Simming

Custom Content Included:
I recatergorized Katy Perry Sweet Treats Stuff's 'AFvinyldress' from everyday to formal
Before Peggy released 'femalehair000101', the Peggy 05069 Conversion for the sims 3 was found by
Misty K at sims cave
Additional Credits:
To Hysterical Paroxysm for kicking my butt to upload her.If not I would probably upload her alot later

To my friends:EsmeraldaF,AlanGast,malibibic,Ameenah,heaven,SimmyRN,sleepdrunk,Kraven Juelle,kithri,Phycorax,& Telishathompson for all their help and honest feedback
Resemblances:
IMO She reminds me of Reby Sky or Irina Shyak
Although ,I hear she looks like a lot of other people,not limited to: Lana Zakocela,Hana Nitsche,Adriana lima,Asharayai Rai,Megan fox,Eva Mendes,Penelope cruz,ana beatriz barros
Packs Needed
None, this is Sims 3 base game compatible!
Tags
##CreateMulticultural, #ethnic, #exotic, #spanish, #russian, #indian, #italian, #Ukrainian, #Persian, #Arabian, #South American, #latina, #latin, #hispanic, #tatar, #foreign, #Puerto Rican, #Chernivisti, #mediterranean, #beauty, #beautiful, #glamour, #model, #dancer, #femme fatale, #vixen, #realistic, #eyes