Sims 3

>

Sims

>

>

Zmobies, they like cheese/They smell like peppermints too/And they eat brians.
Twin Socialites: Violet & Jade Darcia
4,932

Downloads
122

Thanks Thanks
32

Favourited
21,962

Views
Personal Picked Upload!
This is a personal favourite of the creator!

Uploaded: 2nd Jul 2013 at 12:41 PM
Updated: 9th Jul 2013 at 2:31 AM
Hey everyone, well this is my tenth upload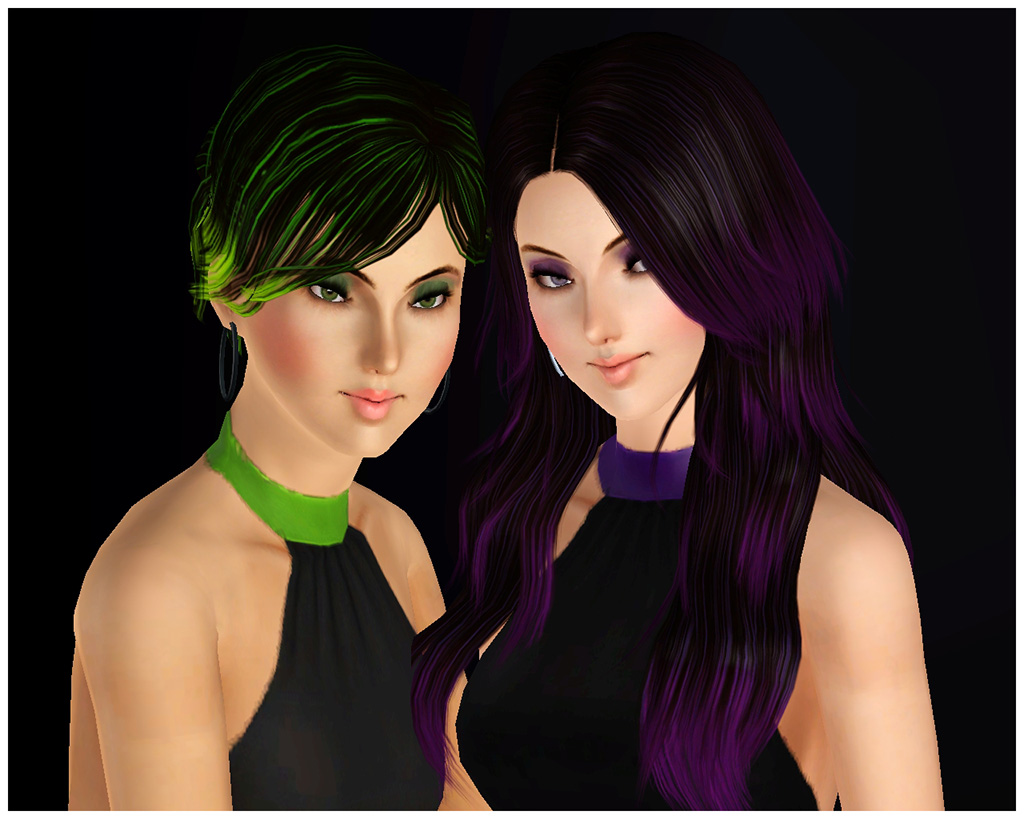 Bio:
Violet and Jade are the wealthiest royal heiresses of the Darcia clan. Being poor are their least worries. Born as twin dhampirs, life became pretty easy for them as the Darcia twins can fit in with humans. As spoiled, admired, conceited and wild, the twins somewhat have a bit of a softer side. Usually, the twins will do anything and everything to get what they want, however they want and whenever they want; there is no stopping these two. Sadly with the twins having no ambitions, all they want to do is to find the meaning of life.
Creating Violet and Jade

I love playing as vampires in the Sims 2. Since I already created them before and uploaded them here during Sims 2 days, I've always wanted to create them in the Sims 3 since the base game. Sadly it didn't have the proper vampire CAS attire, until Late Night came! (Then Supernatural) I played with them and test them out of my fullest potential. I wasn't so sure about uploading them here, well because they didn't have any back story, just being vampires; not coming not the way I wanted them be. I wanted something different, them being Half vampires and to develop a fuller back-story to go along with it. Well here they are now!



Info: A dhampir is a vampire that is born with human and vampire traits without any vampire weakness. See (Here ).
Violet Darcia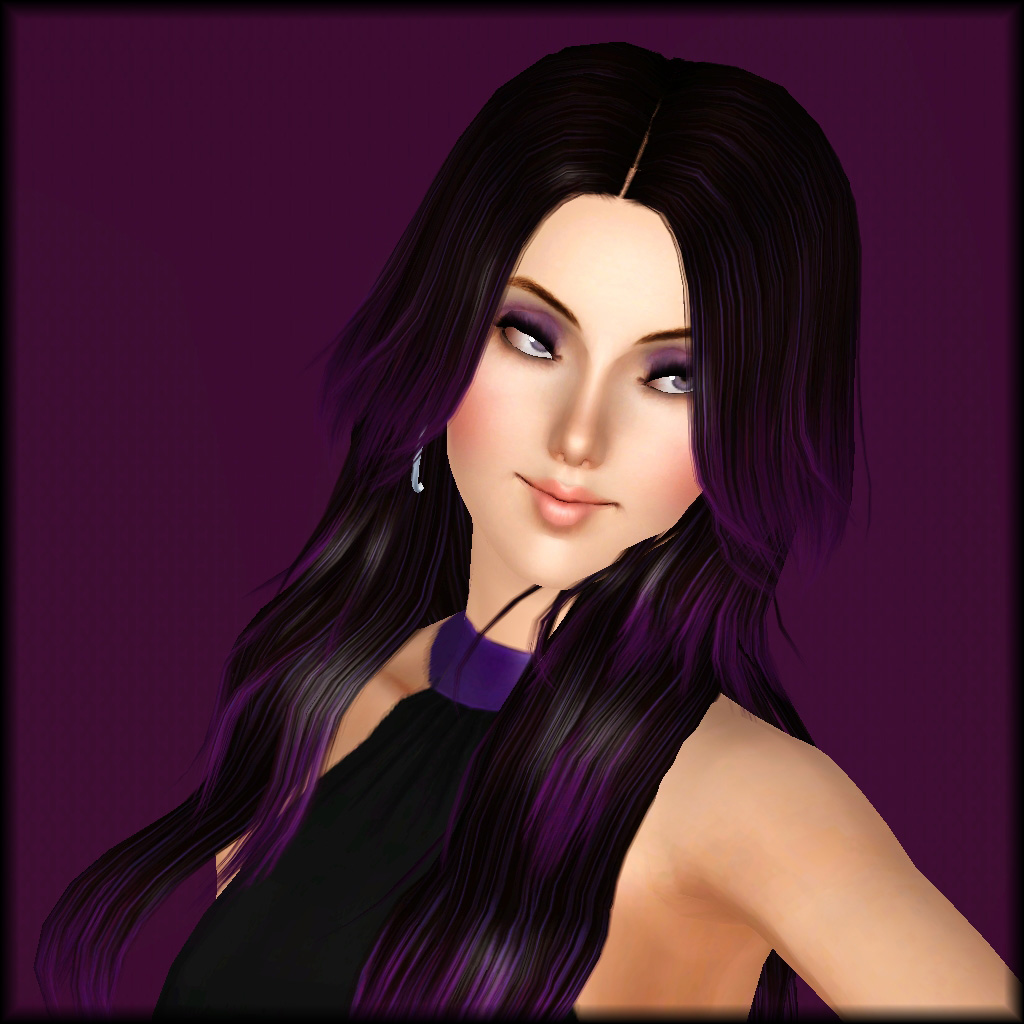 Traits:
Good Sense of Humor or brooding (Supernatural)
Party Animal
Flirty
Brave
Snob
Lifetime Wish:
Favorites:
Food: French Toast
Music: Electronica
Color: Violet
Sign:
Jade Darcia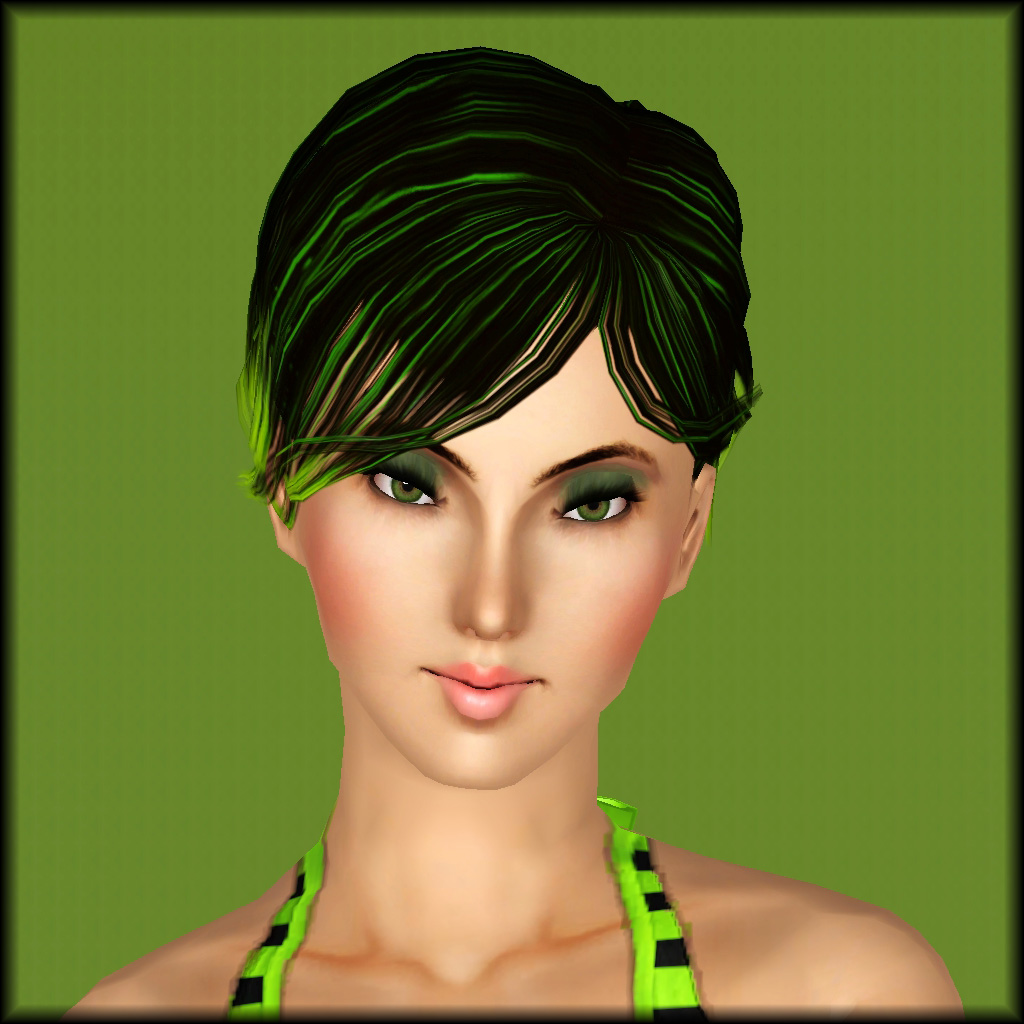 Traits:
Flirty
Insane
Snob
Friendly or brooding (Supernatural)
Childish
Lifetime Wish:
Favorites:
Food: Lobster Thermidor
Music: Electronica
Color: Lime
Sign:
Note*
Their faces were sculpted by using Nraas Master Controller mod (1X) sliders. If you do not want to change their faces then don't stress out. They will remain the same. If you do want to change Violet and Jade's face then you will need to download the Master Controller mod.
I also used this mod by CmarNYC (Basic non-core Edition) I don't think you will need this too if you only want to change her face or whatnot. And it shouldn't cause any problems, just like to Nraas mod.
I packaged both of them with EA default skin, hair, removed all accessories and replaced their outfits with base game clothes except her makeup; to avoid any technical problems! (As always, they're almost CC free!!!)
Created and Tested with Game Version Patch 1.50
Peace,
Enjoy