>

Programs and utilities either to mod the game or to make it easier to install content.
InCMusic Tool - A new music manager for Sims 3 and other games
MTS has all free content, all the time. Find out how YOU can help to keep it running.
Tell me how...
6,618

Downloads
246

Thanks Thanks
82

Favourited
56,114

Views
Personal Picked Upload!
This is a personal favourite of the creator!
Uploaded: 25th Oct 2013 at 4:15 PM
Updated: 17th Dec 2014 at 1:37 AM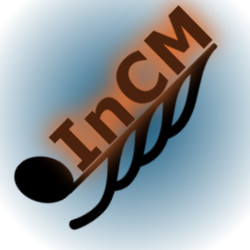 InCMusic Tool by InvScribe
The InCMusic Tool by InvScribe is a fabulous new way to add music to games that support a "Custom Music" or "Custom Soundtrack" folder (future versions will add support for games that do not have a custom music folder). It is designed to allow game players to easily add their own music to such games with minimum hassle. In InCMusic Tool's primary mode (called Zero Byte File Mode), InCMusic Tool will create files in the custom music folder that take up no hard drive space. Even better, it does this
VERY quickly!
InCMusic Tool has many features, including other modes: Copy and Shortcut.
Please be sure to use the latest version.
Change log for 1.01

Release 1.01:
Swapped out BrowseForFolder to better UI
Fixed BadBug: Do not overwrite one skips all remaining files even if they do not exist in the target folder
Fixed Bug: Tiled checkmark
Added Height / Width mem storage
Optimized layout of code, reduced executable size by ~5KB
Change log for 1.1

Release 1.1:
Discovery: Zero Byte Files do not require your music to be on the same drive as your game's custom music folder (your C drive for The Sims 3).
InCM Playlists no longer use the same icon as InCMusic Tool.
I originally made this for The Sims 3 and then tested it with other games. Presets include The Sims 2 and several other titles.
InCMusic Tool 1.1 is Free
I thought about this long and hard. I decided to release it as free software for everyone to enjoy. There are no ads, nag screens, or anything like that. I only ask that it is not distributed outside of the channels that I have personally distributed it on (aside from sharing it with friends).
Compatibility
InCMusic Tool is compatible with all patch versions and all expansions. It is not a mod, hack, or object, and it is compatible with all known mods, et cetera.
InCMusic Tool does not modify your game files.
It simply creates the files you have asked it to generate.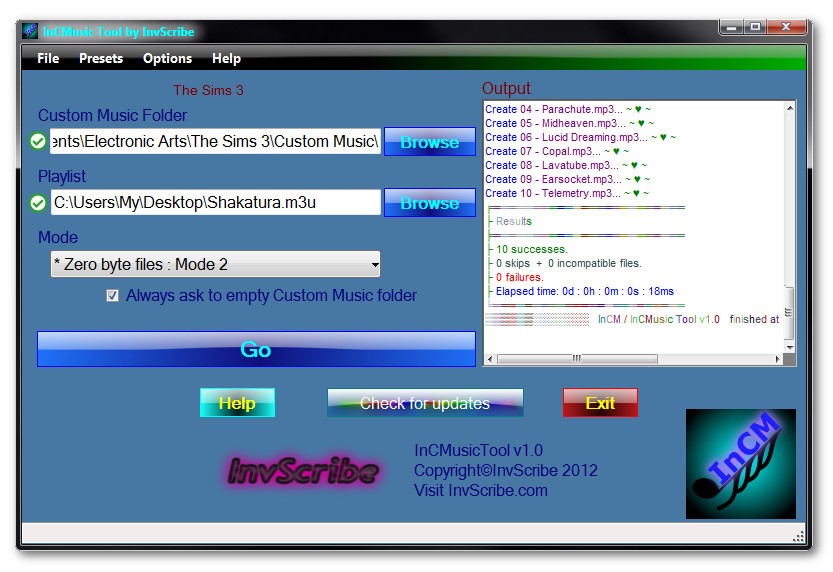 Zero Byte Files
These special files take up no space. Zero bytes. Nothing. They are completely safe, and fully supported by your Operating System and File System. They do have minor special requirements, as follows:
Windows XP, Windows 7. Windows NT, Windows Vista and Windows 8 are likely to work, but have not been tested as of this writing. Please post if you have installed and successfully (or unsuccessfully) used Zero Byte File mode on one of these Operating Systems.
NTFS Formatted File System. This is the default for Windows Vista, 7, and 8. It is not the default for Windows XP.
For Zero Byte Files to work, your music files must be on the same drive as your Custom Music folder. For The Sims 3, this is your C drive regardless of what drive you have The Sims 3 installed to. This is no longer required for Windows 7 or 8.
-- Please note that these requirements are by design and are not something that I can change.
The requirements above are for Zero Byte File mode only. The other modes have no such requirements.
Usage
Beta testers have been thrilled with how easy it is to use InCMusic Tool. In short, the instructions are: Create a playlist in your favorite media player, then Save / Export it as an m3u file. Load it in InCMusic Tool, select your preset and mode, and click Go.
Create a playlist in your preferred music or media player, exactly as you would normally.
Export or Save that playlist as a .m3u file. Almost all music players support this function, but instructions vary from program to program. Instructions for some media players can be found here.
Run InCMusic Tool.
Select the The Sims 3 preset.
Next to Playlist, click Browse and locate your .m3u playlist.
Select the Mode desired. For The Sims 3, Zero Byte File mode is recommended if your music is on your C drive. Otherwise, choose Copy mode.
Click Go. You will be prompted to backup your original game music. You will also be prompted to save the InCM Playlist file. This file can be used later to mix and match playlists without having to perform the steps above.
When InCMusic Tool is done, you can close it. Your game is now ready. In The Sims 3, you can select the Custom Music station from any radio.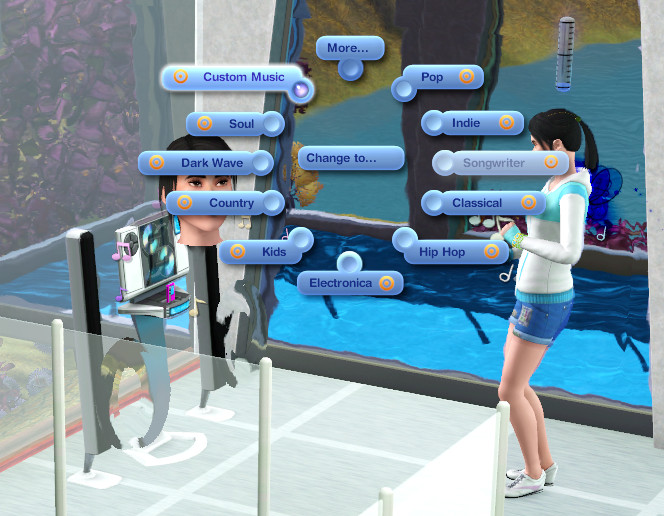 Installation
Download both files.
InCMusic_Tool_1_1_Full.zip is the tool itself. It contains one file. Extract it to any location. You may move this file anywhere, any time, and it will still work.
InCM_Presets_All-09192013.zip contains all of the presets as of September 2013, including a The Sims 3 preset.
Extract it anywhere, then run InCM_Preset_Installer. Select any or all presets listed, including The Sims 3, and click Install Selected Presets. You may then close the Preset Installer.
InCMusic Tool is now installed. Run InCMusic Tool at any time.
-- InCMusic Tool was built for .NET Framework 4, which may be an additional requirement. It is available as a free download from the official Microsoft site.
Support
If you need additional help, please post here at modthesims.
Copyright (c) 2012, 2013 by InvScribe. All rights reserved. InvScribe is me, invscribe at MTS. I have received permission from myself to share this program on this site.