>

Individual objects with customized pie menus and options.
Cenotaph of the Tribal Covenant - Buy/Sell Infants/Toddlers
MTS has all free content, all the time. Find out how YOU can help to keep it running.
Tell me how...
10,186

Downloads
738

Thanks Thanks
300

Favourited
144,305

Views
Featured Upload! This is a featured upload! It showcases the best talent and creativity available on MTS and in the community.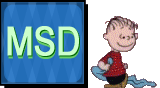 Uploaded: 9th Mar 2014 at 9:53 PM
Updated: 17th Oct 2017 at 11:21 PM
Quote:
"Long before Three Lakes was a relaxing vacation destination, it was a part of a war-torn kingdom. In this almost forgotten era, lives were lost, alliances were formed, and loyalties were tested. In the end, a tribe of ogres promised to return whenever the blaring sound of a ceremonial horn reached their pointed ears. Due to lengthy peacetime and the various stipulations of the treaties, ogre warriors are fewer in numbers and thus unlikely to offer military services these days. But with their strange behavior, interests, and hobbies, who knows what unusual services they may offer instead?"
Oh no! This struggling family of peasants in the forest has twins with another pair of twins on the way. Whatever will they do?!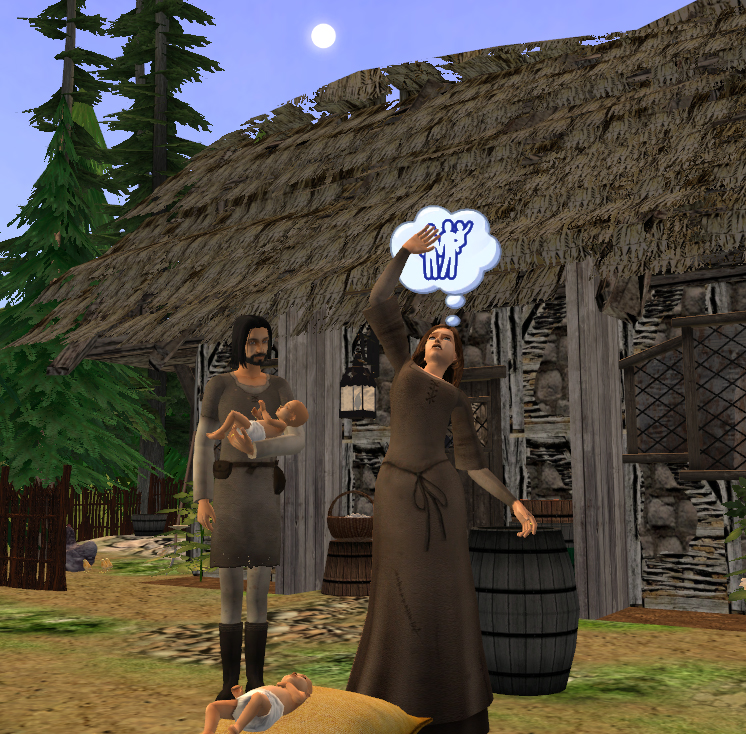 Perhaps social services are just too modern for your hood. Perhaps
roasting
your ACR little ones gives you and/or your vegan Sims indigestion. Perhaps you need to call Gunk, the ogre.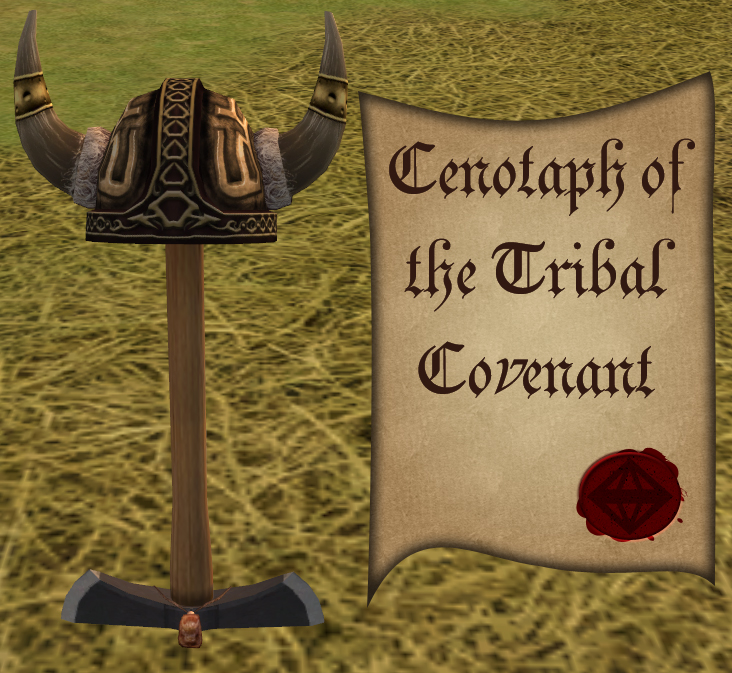 cenotaph [noun]
: a special structure or statue that is built to remind people of a dead person who is buried somewhere else; especially : a structure built to honor the people who were killed in a war
--Merriam-Webster

Found in Decorative Statues for $50, the Cenotaph of the Tribal Covenant can be only be placed on the ground. Sims can approach it, grab the left horn, and then blow the horn to summon Gunk (NPC) to the lot.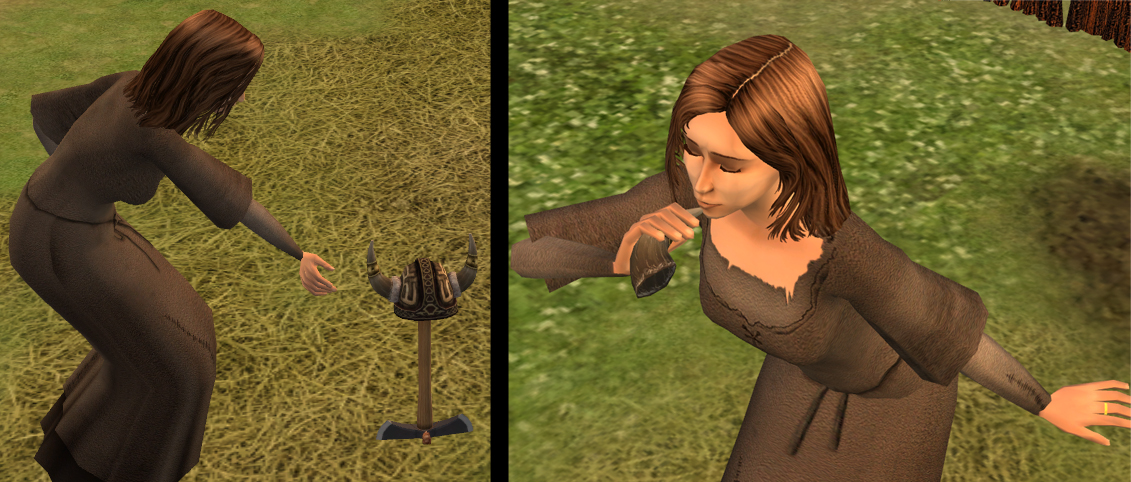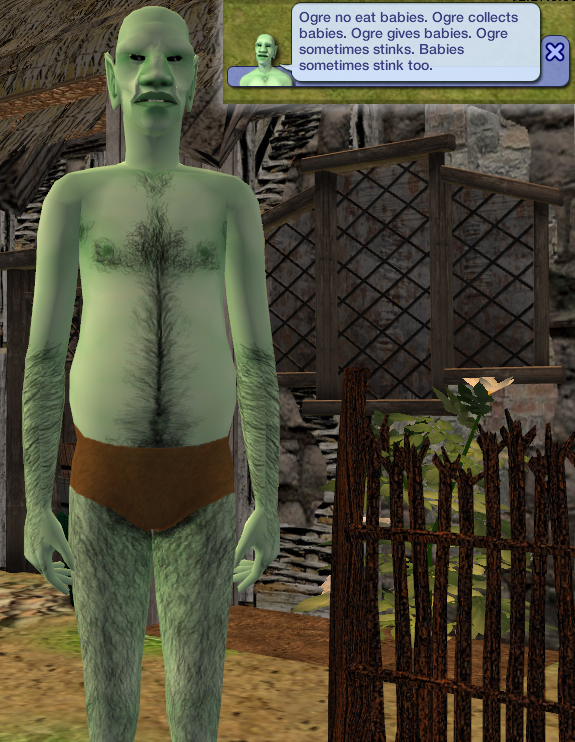 Don't be misled by his appearance, his behavior, or his limited abilities with the language of the humans, Gunk is a rather friendly ogre with several interactions for children and older:
Give Up [Infant/Toddler]:
This allows you to transfer custody of a particular infant or toddler to Gunk. (Family relationships should remain intact.)
Sell [Infant/Toddler]:
This does the same as "Give Up [Infant/Toddler]" but Gunk pays for the Sim as he deems its worth based upon the seller. (You know how people judge the quality of the child from their lineage...)
Acquire Baby
: Allows you to obtain your choice of infant/toddler from Gunk's collection, provided that he has any of course. If Gunk had to pay for the Sim, he may charge you to be reimbursed though.
Fart Contest
: This is just for "sh*ts and giggles." More or less literally. Perhaps one day you can tell your grandchildren how your butt produced the mightier of noxious, green gas clouds. I'm sure they will be proud.
(Gunk's Collection is really just any infant or toddler that is flagged as a townie. When you sell/give up an infant or toddler, they become a townie and removed from the household.)
Gunk determines the value of a Sim based upon the sum of the seller's cleaning skill, cooking skill, charisma skill, mechanical skill, creativity skill, body skill, logic skill, Sim's Days left Age, the numerical representation of the Sim's age group*, and the Sim's aspiration score.

*Age Group values (as defined by EA)
Child: 3
Teen: 16
Adult: 19
Elder: 51

You can call Gunk as many times as you want, but the horn needs to be replaced before it can be blown again.
I reused EA meshes, so the polygons should not be too high.

Polycount
necklace: 166 faces, 210 vertices (recolorable)
helmet: 596 faces, 602 vertices (recolorable)
each horn: 118 faces, 80 vertices
axe: 404 faces, 386 vertices
I've included two textures for the helmet and three textures for the necklace.
Requirements
This was cloned from Echo's Sim Sourcery and thus requires Nightlife. I originally used a global BHAV that seemed to have been introduced in a later EP (AL?), but I have made a local version so it should work without that EP. Please let me know if there are any problems.
Note:
As this mod adds an NPC, removing the mod could cause hood corruption.
Additional Credits:

Echo for her work and tutorials
justJones for testing
IgnorantBliss for her tutorials
HugeLunatic for input and answering some questions in chat
AllenABQ for the body hair template
Various members of Staff Chat or anyone else that I may be forgetting.
The lot here is
Gwrych Barony Serf Cottage
by StephSim
Peasant clothes by
The Dark Project
.:...:...:...:...:...:...:...:...:...:...:...:...:...:...:...:...:...:..:...:...:...:...:...:...:.
THANK YOU
I would like to thank all those who have inspired and helped. Sometimes the greatest and most profound joy was not found in the actual process of custom content creation or learning how to do something new....it was found in the help, patience and kindness of complete strangers from all over the world, even for something as relatively trivial Sim custom content. EA made the game but you made it really worth something.
Thanks goes to everyone who makes this site and the Sims' world a better place.
===============================================
Policy
You are free to modify my work, borrow from it, fix it, and/or expand upon it with credit. I'd be really interested in seeing what people might make with it, so feel free to send me a link. :) Please give credit where credit is due and please don't charge for it (or otherwise hold content hostage).
I not am taking any requests at this time, sorry. :(