>

Mods that replace game resources other than the script core.
Harry Potter Spell and Potion Name Replacer
MTS has all free content, all the time. Find out how YOU can help to keep it running.
Tell me how...
18,443

Downloads
303

Thanks Thanks
100

Favourited
30,737

Views

Uploaded: 12th Jan 2020 at 4:29 PM
Updated: 3rd Aug 2022 at 8:24 PM - Changed counter curse to finite incantatem & changed spell book description of Yer a Wizard

If you come accross any issues, anything I've missed, or you have a suggestion, please tell me!

I've renamed all of the potions and spells from Realm of Magic to be those from The Wizarding World of Harry Potter

This is a replacer:
• Glimmerstone (renamed to Portkey)
• Spell names (renamed to Harry Potter spells)
• Potion names (renamed to Harry Potter potions)
• Spell/Potion Tome names (to match the above changes)
The .zip file contains:
HP Spells.package
HP Potions.package
HP Potion Tomes.package
HP Portkey (Glimmerstone replacer).package
HP - Tomes.package
These are seperate in my download file - so if you wish to have the spells changed but not the potions, please just delete the "HP Potions.package" and "HP Potion Tomes.package".
Similarly; if you don't wish for the Glimmerstone to be renamed Portkey, but want everything else, please delete the "HP Portkey (Glimmerstone replacer).package"
(etc)
The spellbook will display all new names for each spell and potion.
I tried to tie up the RoM spells/potions for an equivalent from Harry Potter, though some were much more difficult than others. Some spells do not exist within Harry Potter, and I've had to take another spell and add a description to make it match better, or just leave it mostly as it is.
I couldn't think of new descriptions for some so I left them as they are.
Also the descriptions for the spell/potion tomes are left the same - so you know what in game effect it has. Everything else is altered.
You can see all of the new names and descriptions in the screenshots of the spellbook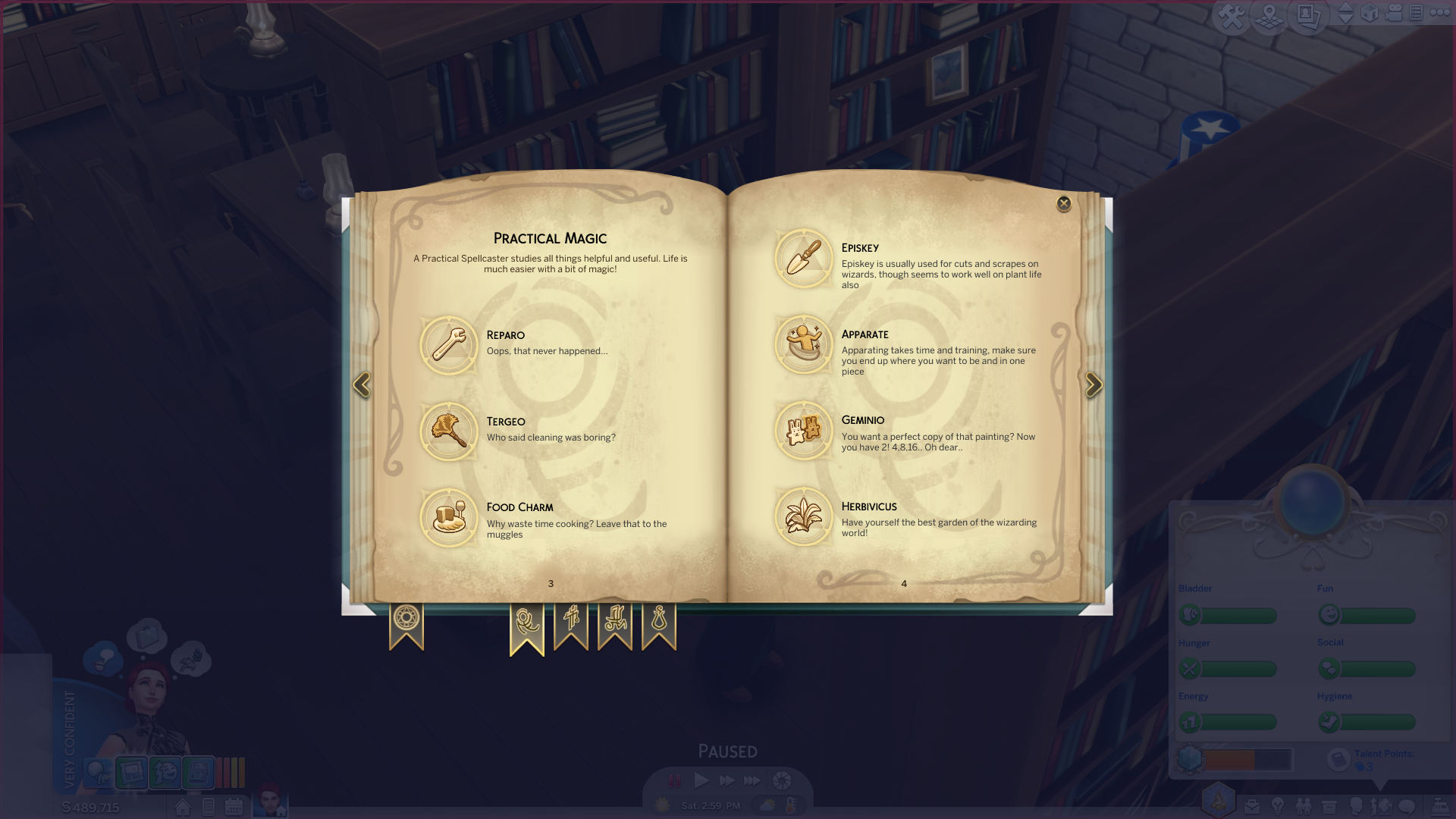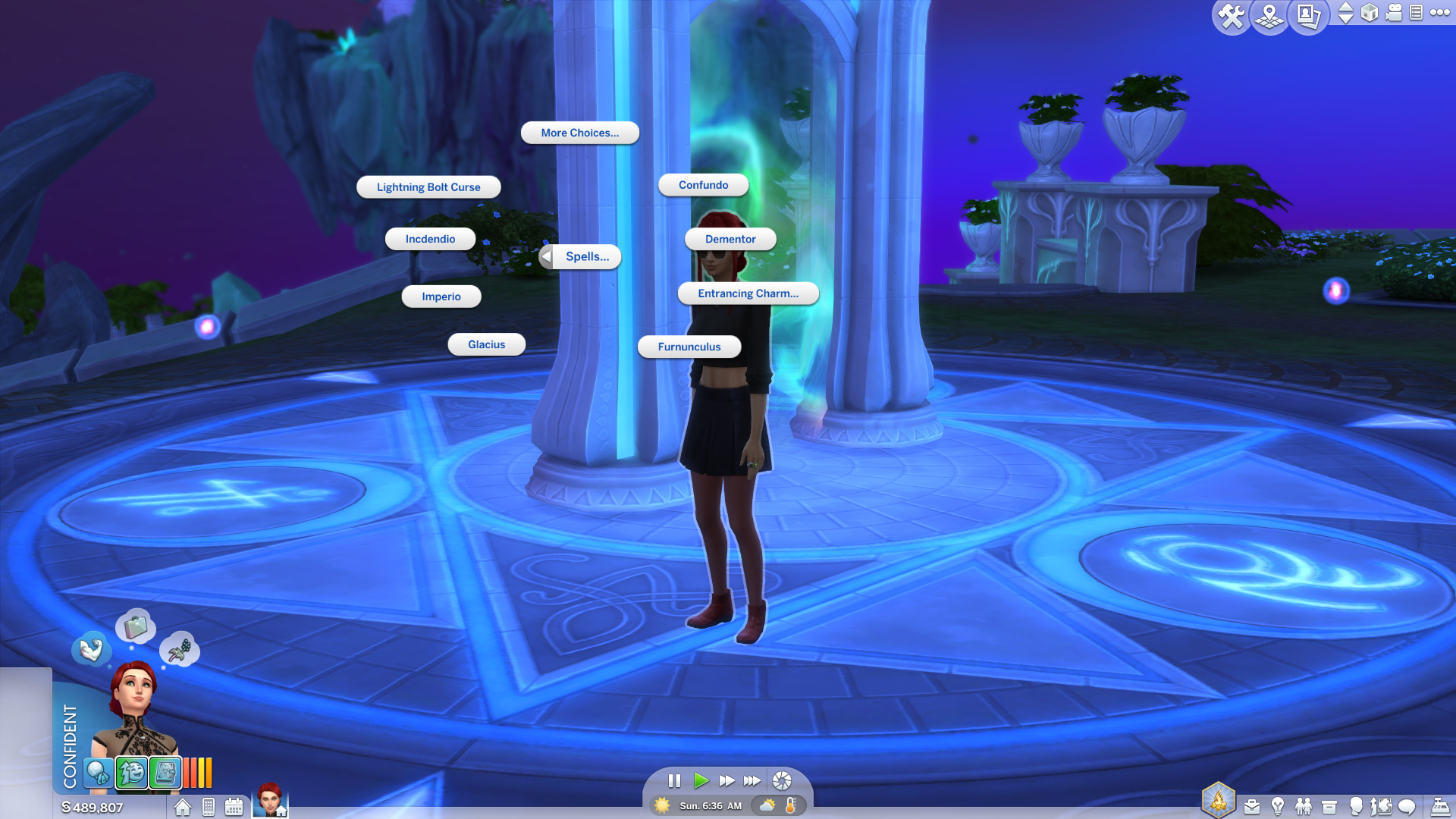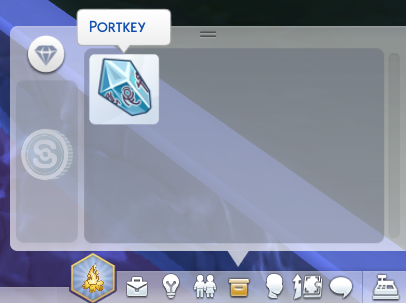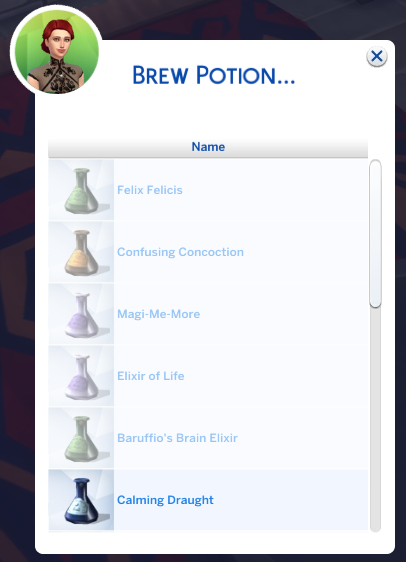 Technical details (for creators):

Take the name and description for each individual spell/potion, and (in Sims 4 Studio) open the String Table Lookup in an empty package file
(I made a seperate file for each individual spell/potion to prevent confusion. Then merged them together into 1)

Search the name in table lookup and add to your empty file each relevant string that you get in your search results. Do the same with the description.
Open the English String Table and click 'Edit Items...' on the right. Click on each line and edit as you wish.

Save this, and save your file.

If you like, you can open my .package files in S4S and look at the details

Additional Credits:
Sims 4 Studio
Harry Potter - J.K Rowling
YourFalseHope & MizoreYukii (for helping me with issues)
French translation by Arzaz (
Discord
•
Website
) (thank you!)
Updates:

• 27/06/2022 - Changed "counter curse" to "finite incantatem" & changed description for "Yer a Wizard!" & copied english strings to all languages (think I forgot to do this before) NOTE: Translations will need to be updated.
• 30/04/2020 - French translation updated
• 28/04/2020 - French translation by Arzaz (Discord • Website) (thank you!)
• 12/01/2020 - Fixed typo "incdendio" (incendio)

About me/my creations/permissions
If you would like to support me,
please visit my ko-fi page
. I would be forever grateful if you feel my creations are worthy of support.
Another way you can support me is by downloading my creations from
Nexus Mods
. I can earn donation points for each unique download on my items.
Other places you can find my creations:
-
Nexus Mods (Username: TeknikahMods)
-
Sims 4 Studio (Username: Teknikah)
-
The Sims Resource (Username: Teknikah)
(
I have requested deletion of all of my creations from here
)
-
CurseForge (Username: Teknikah)
All of my creations will be uploaded here on MTS, other sites listed previously might not have all of them and may not be kept updated.
You MAY NOT upload/share my creations to any paid sites or anything of the sort (ad.fly, paid mods, etc)
Using and sharing my creations:
- You can use, and share a link to any of my creations anywhere you like, just as long as you don't try and pass it off as your own, or if it will cost/earn money (as mentioned above)
- You MAY NOT upload/re-upload my creations anywhere, unless it is a translation file.
- Credits: If you include my creations in your lots/sims/etc credits are not required, but are always appreciated. If you upload a translation, please do credit.
Recolouring and altering my creations:
- If you want something altered/recoloured you can leave a comment and suggest your idea, I will try to honour all of these requests. I apologise in advance if I somehow miss a request and don't see it. If you request something and it's been a while since you posted with no reply, don't worry about asking again :) (I will accept private messages)
- Feel free to recolour and alter anything I share, but please credit and link to the original item if you do this.
Translating my creations:
- Feel free to translate any of my creations. Could I please ask that you send the translation file to me? Just so I can upload it to the original page and keep everything together. If you do not wish to send it to me, that's okay, just please send me links/etc so I can credit you properly and direct users to the translation file.
- If you could also provide some information in the target language please? Just so I can provide a correct translation on the page explaining what translation it is, who translated it, and what the user needs to do/etc. Example: "French Translation by TRANSLATOR, requires original file."