MTS has all free content, all the time. Find out how YOU can help to keep it running.
Tell me how...


Dexter Morgan - From the TV show Dexter.
by
Simmiller
Posted 14th Jan 2010 at 12:53 AM - Updated 10th Sep 2018 at 2:08 PM by Simmiller : Fixing CC links
337
Thanks
Thanks
51
Favourited
From the TV show "Dexter" on Showtime based in Miami, and based on the books by Jeff Lindsay, I present to you Dexter Morgan, father, son, brother, husband, friend, and serial killer.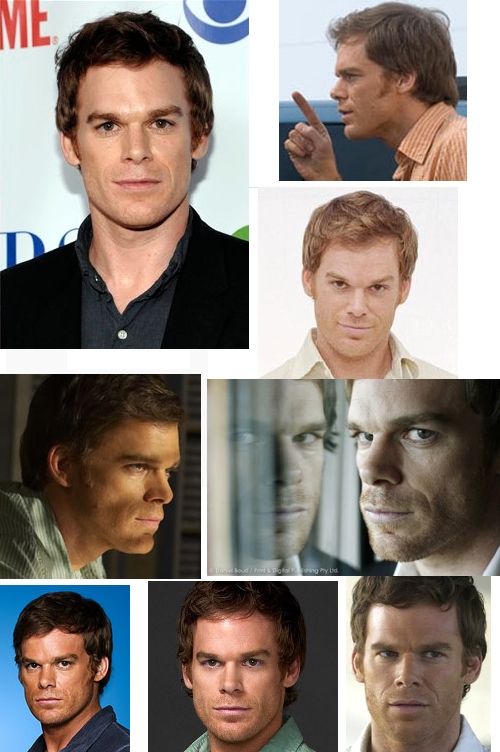 Dexter has known of his murderous tendencies for a very long time, and had an adoptive father, Harry, a policeman who "happened" to be at the scene of Dexter's mother's brutal murder, who taught him how to kill, using "the code." First and foremost,
"Don't get caught."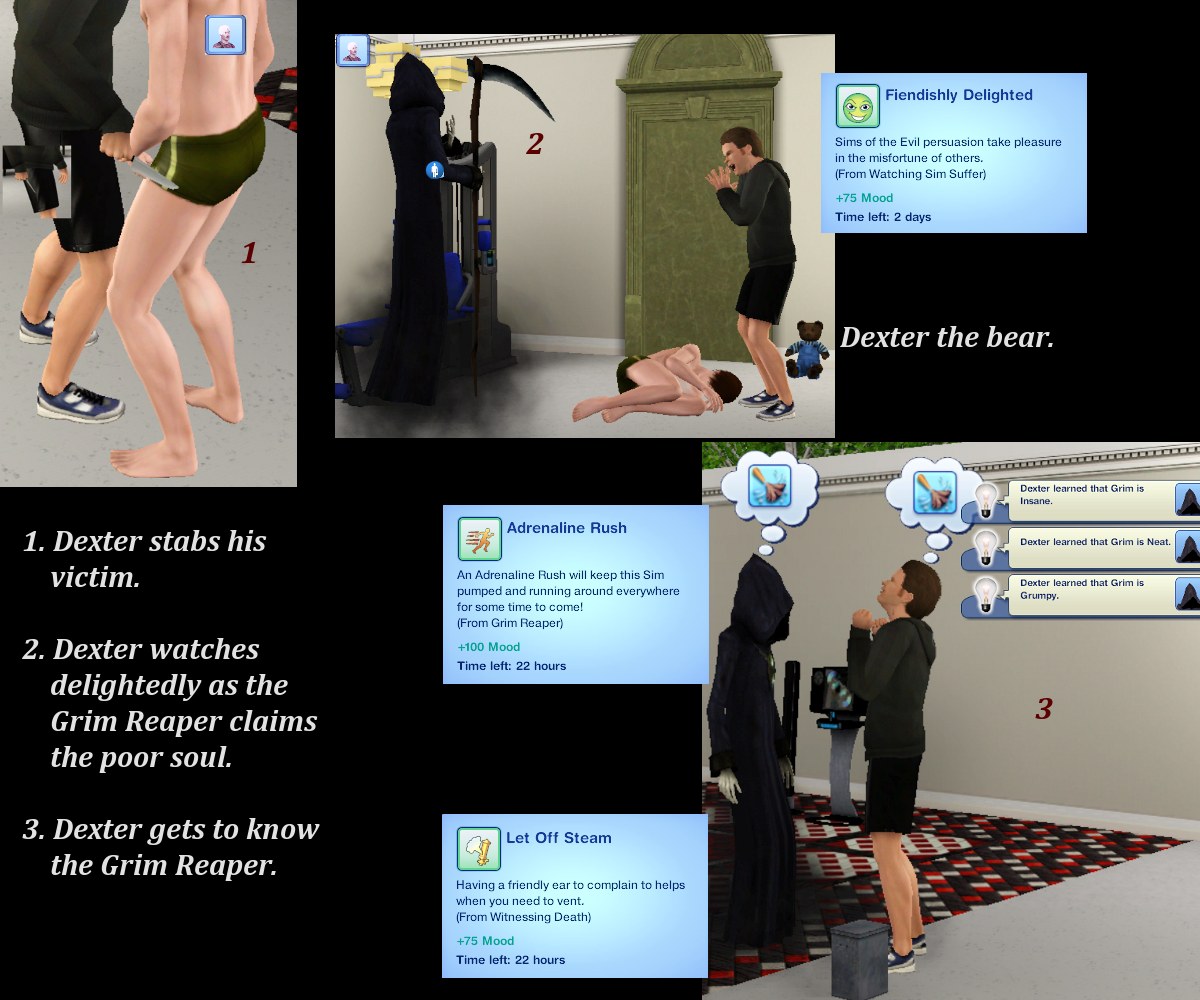 Another part of Harry's code demands that Dexter only kill people who have murdered others, yet who have escaped, either legally or illegally, the justice system. He must have irrefutable proof of their guilt, which Dexter may aquire any way he chooses.
Your Dexter Morgan sim will have no such code, however, and you may use him to kill at will.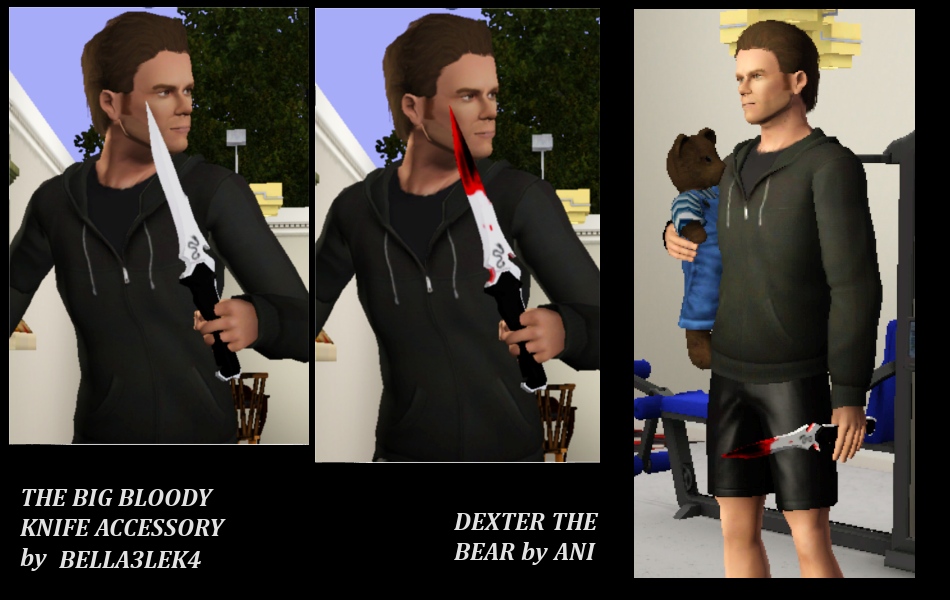 Shown above are 2 items which I believe Dexter should not be without. The first and second picture represent the
knife
Dexter uses as his first weapon on his victims, and was created by Bella3lek4, a very talented creator here on MTS. This is an accessory, cannot actually be used, but looks great in Dexter's hand as he goes grocery shopping. Later, Dexter uses various tools to chop his victims up into little pieces, puts them in garbage bags, and dumps them from his boat off the coast of Miami. We don't have any of those tools available for Sims 3, and I think I'm kind of glad about that. You will find the knife in CAS under clothing/accessories.
The second is Dexter the Bear, by Ani_, also here on MTS. When I first decided to create my Dexter, I had no idea the teddy bear existed. Imagine my joy when I discovered Dexter the Bear! This bear is a mod (non-Core), and an exceptional tool for Dexter. After clicking on the bear, you get to choose how to kill your victim. And, happily, one of these choices asks you to choose which sim in your house you wish to kill by stabbing. Hello??? Could this be more perfect?
And,
you have the option of just holding Dexter the Bear, in case your Dexter sim feels lonely or in need of comfort. You will find the teddy bear in buy mode under sort by function/entertainment/hobbies and skills.
Required information:
"If Dex [the bear] is not working:
1. Download the framework (or use delphy's monkey installer)
2. If an object mod is not working it's becuase you are missing a certain dll (d3dx9_31.dll). After installing the framework, make sure it's in your TS3 bin folder, the path is something like this
- C:/Program Files/Electronic Arts/The Sims 3/Game/Bin
3. If you have WA, the dll needs to be copied to the WA bin folder
- C:/Program Files/Electronic Arts/ The Sims 3 World Adventures/Game/bin
4. If dex is still not working, re-download dex, sometimes you just got a bad copy." --From Dexter the Bear's original download page.
If you have any further questions about Dexter the Bear, they can be answered on the bear's
download page
.
Both of these essential items' creators have been so kind as to allow me to include the download file on this upload, so you don't really have to go anywhere else for either of them, unless you want to do more research.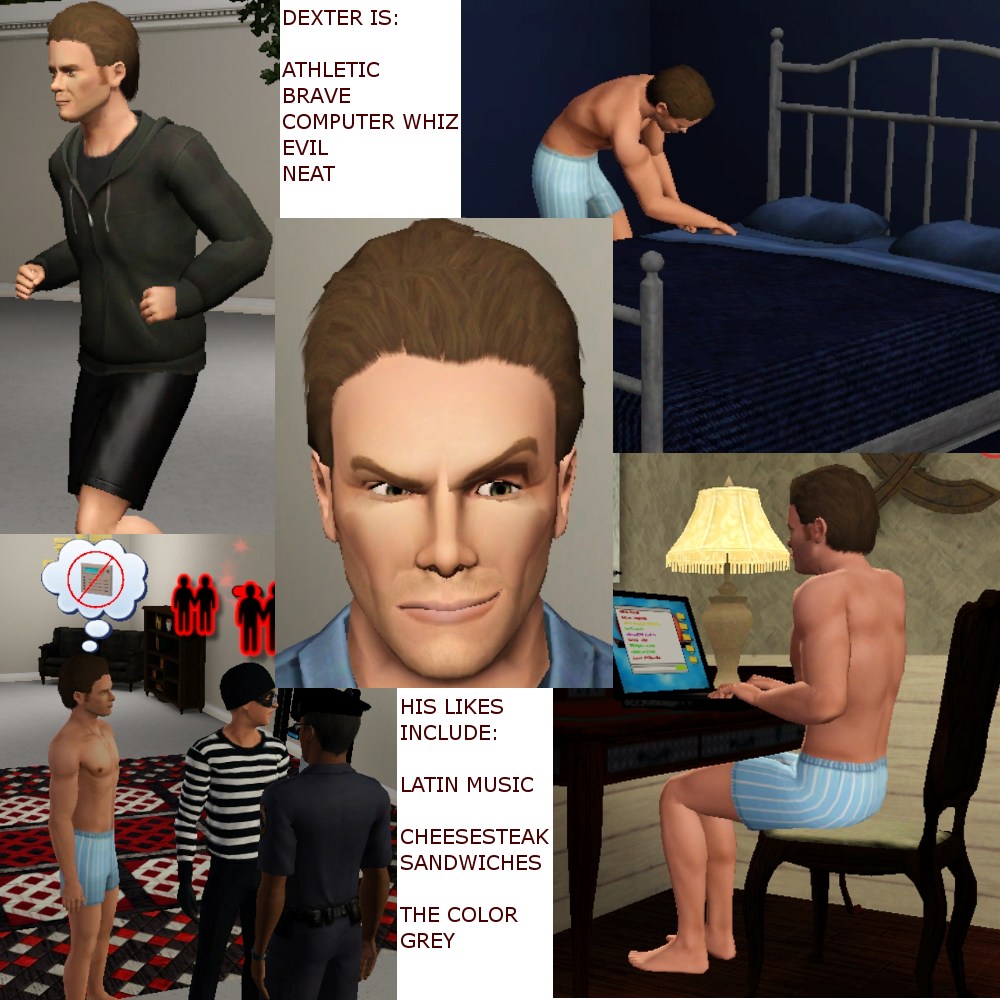 I'm sure you will not find a more likeable fictional serial killer anywhere.
Custom Content by Me:
- New beard stubble with sideburns. Available teen thru elder, only for males.
- A second set of eyebrows created for the Dexter Morgan sim, usable by all males teen-adult.
Custom Content Included:
- Dexter the Bear - allows you to choose your method of killing other sims. by
Ani_ at MTS
- A knife accessory carried by sims. It is available bloody or clean. by
Bella3lek4 at his Blog
Additional Credits:
I have to give ginormous thanks to the folks on the Creator Feedback Forum. They stuck with me through thick and thin, providing much needed advice and encouragement, so that I could finally finish Dexter. There are too many people to name, but you can go see how wonderful they are, and who they are, in action over at the
Creator Feedback Forum
here on MTS.
Bless you all!
All of the requisite warnings apply to Dexter as do to other Sims. His face may warp and go wacky if you do not have some type of sliders installed in your game. I used Jonha's found
here
on MTS, in conjunction with Twallan's Supercomputer, which is now outdated. I currently use Twallan's
MasterController
.
****UPDATE****
In my excitement I forgot to mention the hair by EsmeraldaF. So, without further ado : Thanks so much to EsmeraldaF for creating such wonderful hair. I used her
Men's Messy Combed-Back Hair Teen-Elder
. Sorry about that!!!!
His eyes will not be the beautiful green/brown, sometimes hazel ;-) color they are without Shady's Default Multicolor eyes (smaller pupil & iris), also found
here
on MTS.
Don't even get me started on the skintone. It was a thorn in my side until I switched to
Aikea Guinea's Default Replacement Skintone V1 Barbie-Male body only
found at Club Crimsyn.
Another nasty persistent bug was Dexter's lips. I found Arisuka's Natural Lipcolor for Both Genders quite by glorious accident one day. You can find them
here
on purpose at MTS.
Dexter's facial features have been enhanced by Robokitty's most excellent makeup (
softGLO blush and eye baggage
) found at Kitty Klan.
Once downloaded, Dexter's new eyebrows are found in CAS under hair/eyebrows & eyelashes. Stubble and sideburns (one item), are found in CAS under hair/facial hair. These are both available for download on the download page.
I know, it's long and exhaustive, but there was no other option for the creation of this sim.
58 Comments / Replies (
Who?
)
Users who thanked this download also thanked: