This is a conversion of the beautiful medieval living room furniture from The Sims 2. It consists of the sofa, end table, armchair, and loveseat.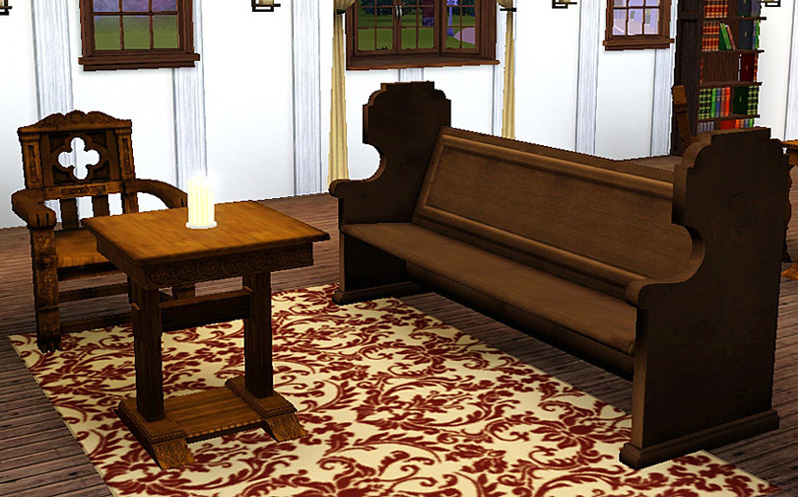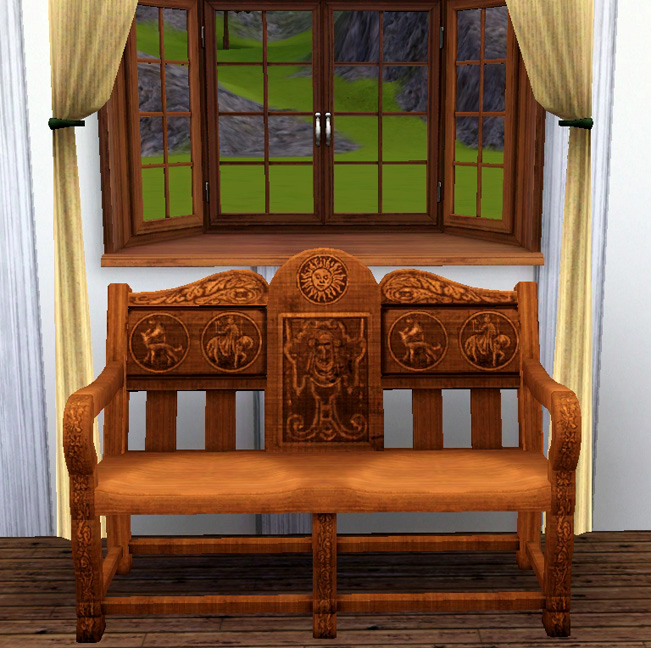 The items will be found as follows:
Sofa:
Living Room, Sofas & Loveseats. Cost: 750 simoleons
Chair:
Living Room, Living Chairs. Cost: 500 simoleons
End Table:
Surfaces, End Tables. Cost: 245 simoleons
Loveseat:
: Living Room, Sofas & Loveseats. Cost: 725 simoleons.
Very cozy for a relaxing medieval living room: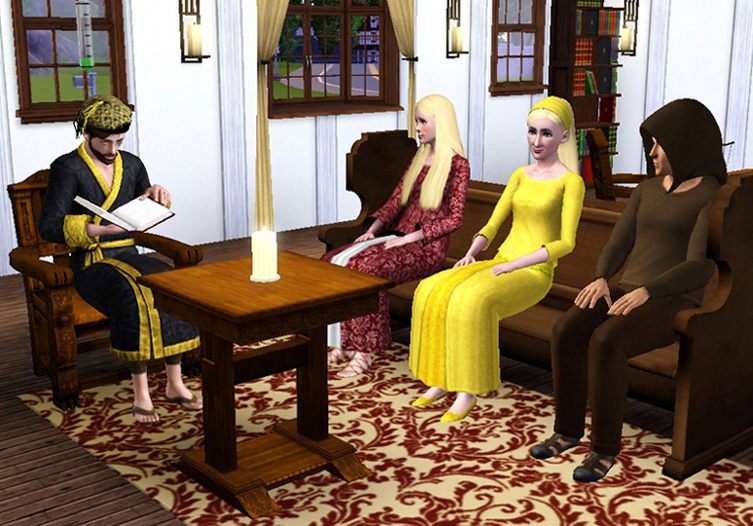 And for cuddling on the loveseat: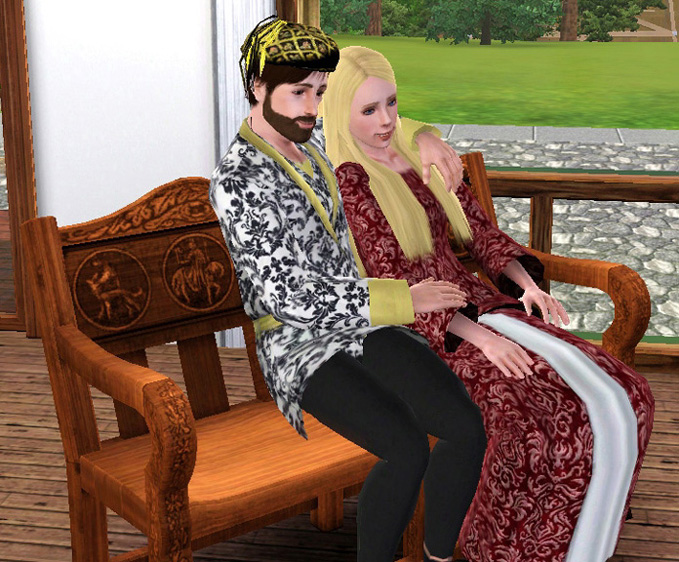 Note:
For some reason, both of my sets of medieval furniture show two recolourable channels in CaST - there is actually just one channel, the top one. Please disregard the other 'phantom' one.
Thank you for looking and I hope ye olde medieval simmies will like these.
INSTALL INSTRUCTIONS:
Unzip the .zip files, and copy the .package files to your Mods\Packages folder. If you don't have a Mods\Packages folder and/or don't know how to install .package files, please see full instructions here:
http://www.modthesims.info/wiki.php...g_Package_Files
Polygon Counts:
Chair: 1524
End Table: 1102
Sofa: 1390
Loveseat: 1522
Additional Credits:
Made with s3pe, s3oc and Sims 3 Object Tool.
---