#8

13th Apr 2007 at 10:24 PM

Turtle Island Neighborhood - Come play with us - Share your creations and stories.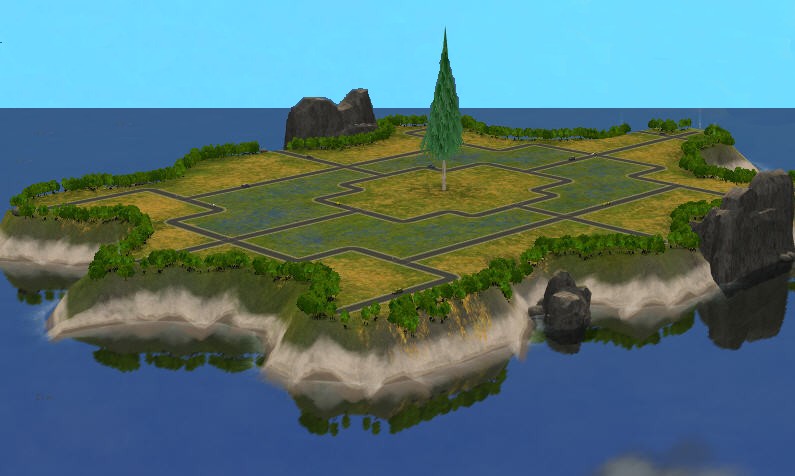 The Story of Turtle Island
All the world was flooded. All the different animals swimming in the flood dove down and were unsuccessful until one finally brought up some earth which was spread across the great turtle's back so that all could live on land. On the center of Turtle Island, grows the tree of light which stretches high up into the sky and provides shelter to all who dwell within and under it's branches.
-------------------------------------------------------------------
We invite all of you to come play on Turtle Island and share your creations and stories with each other. Lindawing has created the various neighborhoods and houses and has posted the Neighborhood on her site where everyone can share their stories and creations and see what others in the community have done.-
http://www.flyingacres.com/NeighborlySims/N118.htm
Please visit her site to see what stories and lots others in the community have created. :D
The Neighborhoods:
by Lindawing
Turtle Island
- Sims2 Base game
Come visit us on Turtle Island. Bring us your stories and share your lots.
Haskell University
- University
Welcome to the famous Haskell University - We have all kinds of interesting majors of importance to the people of Turtle Island. The majors we offer cover a wide variety of interests and careers - From traditional skills to fisheries and land management to advanced marketing and electronics.
In between your studies, you can socialize at any number of college events.
Pow-wow Highway
- Nightlife
Looking for some happenings? Hurry up! Philbert is loading up 'Protector' with everyone who's going to head on down the Pow-wow Highway - On your travels, you'll find pow-wows, casinos, socializing, fry bread and any other luxury your sims could want.
Moccasin Telegraph
- OFB
Hey there. Come on down to the Rez and visit us. We have any kind of things your sims could possibly want to buy. Visit our trading posts and C-Stores and when you're done shopping come on over to the the Buffalo Grill and have a cup of coffee, sit and visit and get the latest news.
Rez Dogz
- Pets (Intended for your pets, but you can use the SC4 for any EP's)
Now, every REZ I know of always has it's Rez Dog component. These muttly mutts are always hanging out looking for an invite to dinner. So, bring your pets to the Rez Dog neighborhood and let them socialize for a bit. Who knows? You may be adopting some cute little rez dogz of your own.
Four Directions
- Seasons
This neighborhood is where you will have fun for all the seasons of the year. Our frozenish lots will be to the north, rainy spring lots to the east, the hot summery lots to the south and the the blustery autumn lots to the west. Of course, we have to wait and see what creations the Four Directions community bring us.
p.s. Be sure to pick up the fabulous Pine Tree neighborhood object made by
dragonarts
.
p.p.s. These are just the SC4 files for the neighborhoods and the N118 neighborhood file structure for your game. Visit Lindawings NeighborlySims to get the characters and see how to share your stories and lots with other 'Turtle Islanders'.
http://www.flyingacres.com/NeighborlySims/N118.htm