Sunflower Terrace
This beautiful Victorian style home, perfect for a small family features a large master bedroom, small nursery, spacious yard, delightful kitchen, and a living room which includes a sunny breakfast nook.
Built by Mrs. Clara O'Riley after the death of her husband her granddaughter Tabitha O'Riley inherited the home after Clara's death and lives there with her young son Craig. Though the home has plenty of room to move in it isn't too big for the small family to feel overwhelmed, and the love that permeates the walls welcomes everyone who enters.
Street View
The quaint green house looks at you like an old friend, inviting you to stay a while and relax. The small garden outside is full of Sunflowers, a testament to the builder who loved the large yellow flowers.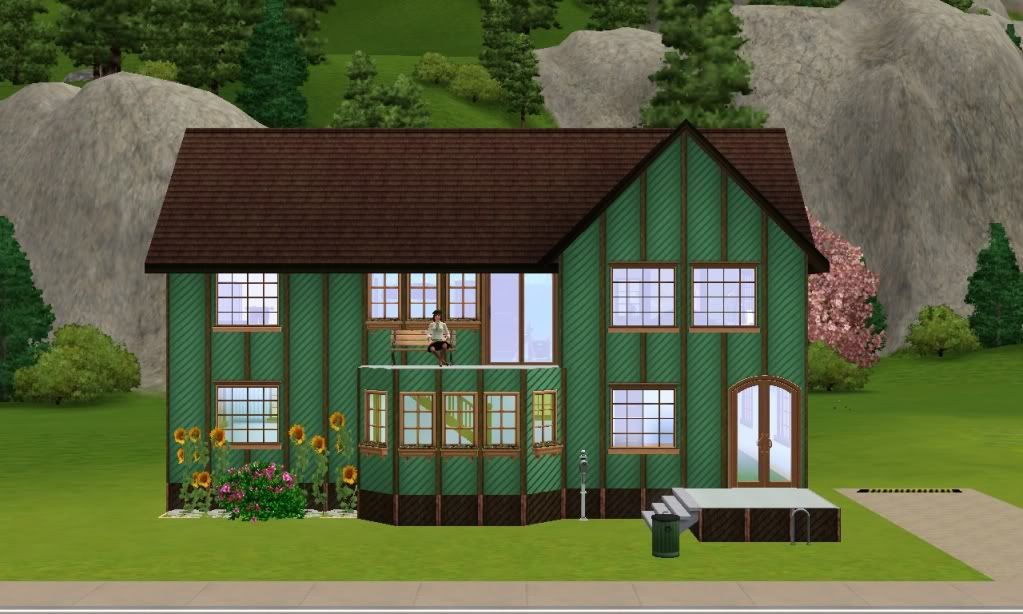 Floorplans
The bottom floor contains a large living room with breakfast nook, bar, and dancefloor, a half-bath, and a bright kitchen containing everything you could ever need for cooking and eating.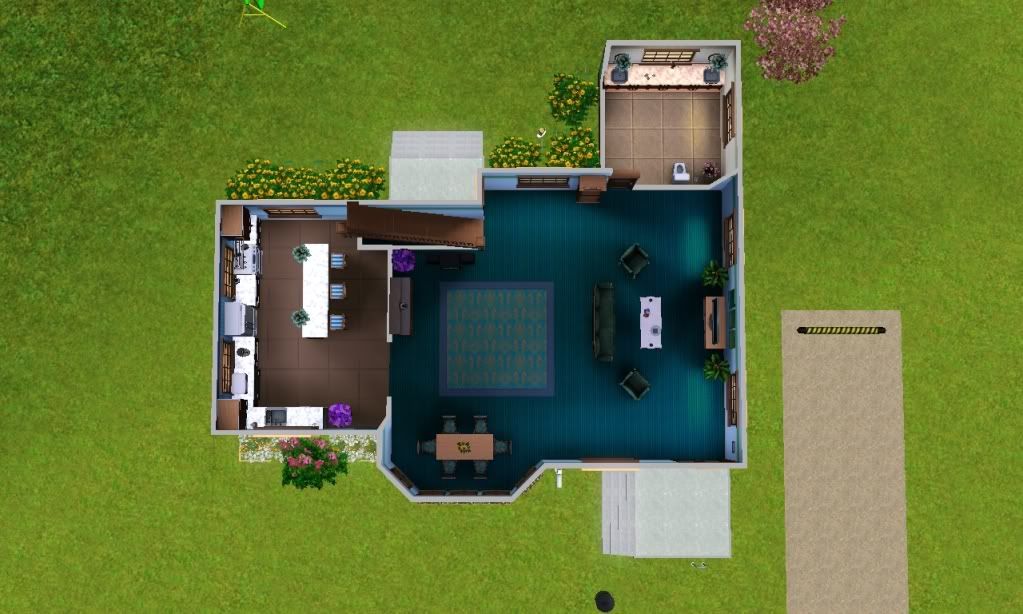 The second floor contains the master bedroom featuring a private terrace for relaxing, a small nursery with adjoining balcony, and a spacious master bath.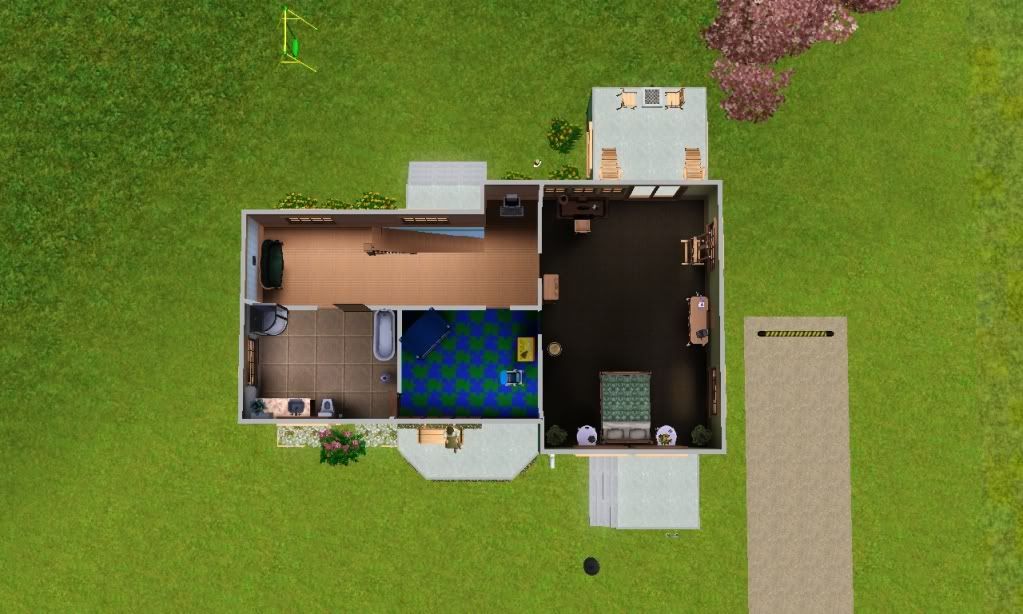 Living Room
The large living room is filled with calming colors and is the perfect place to curl up with a good book or just sit back and watch some television.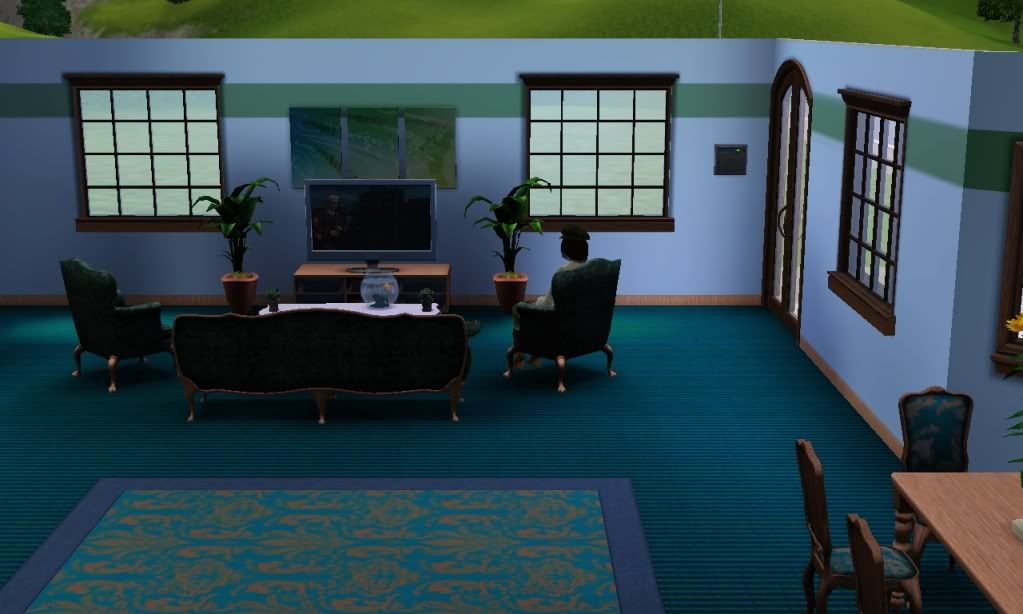 Kitchen
The brightly colored kitchen is a fine place to spend time, you may start cooking more often just to be there. The design includes an island bar to eat at when in a hurry and top of the line appliances for all of your needs.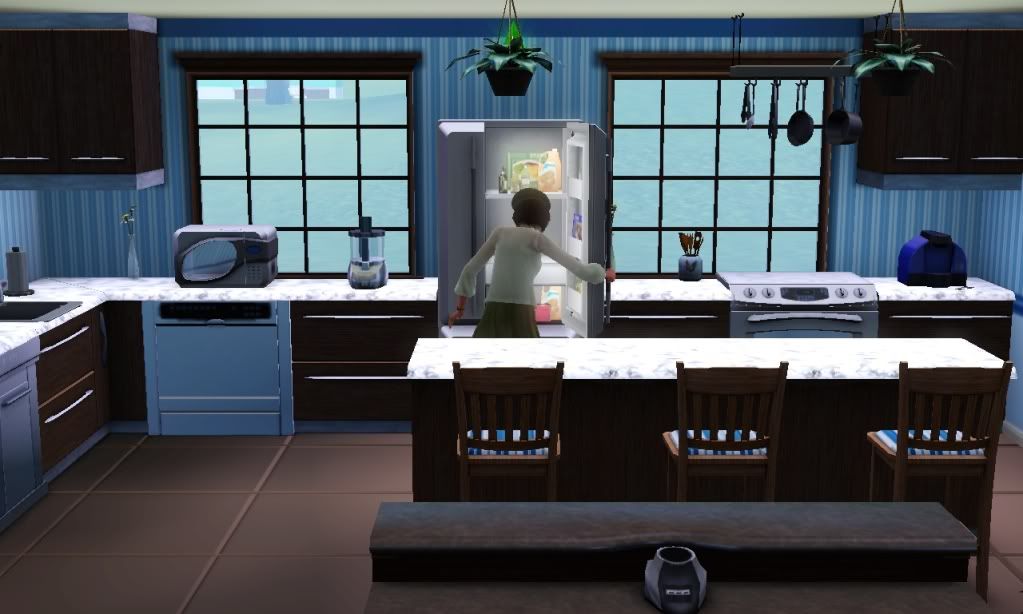 Master Bedroom
The large master bedroom features more muted tones to help one relax and settle into sleep. A desk, bookshelf, and easel insure that sleeping isn't the only thing you'll be doing, as does the comfortable double bed

Terrace
When the stress of the world just becomes too much to deal with you can slip out onto the terrace off the master bedroom. With comfortable seats to relax in and a chess table to take your mind away from more difficult things you may have to fight not to stay in the beautiful sunlight all afternoon.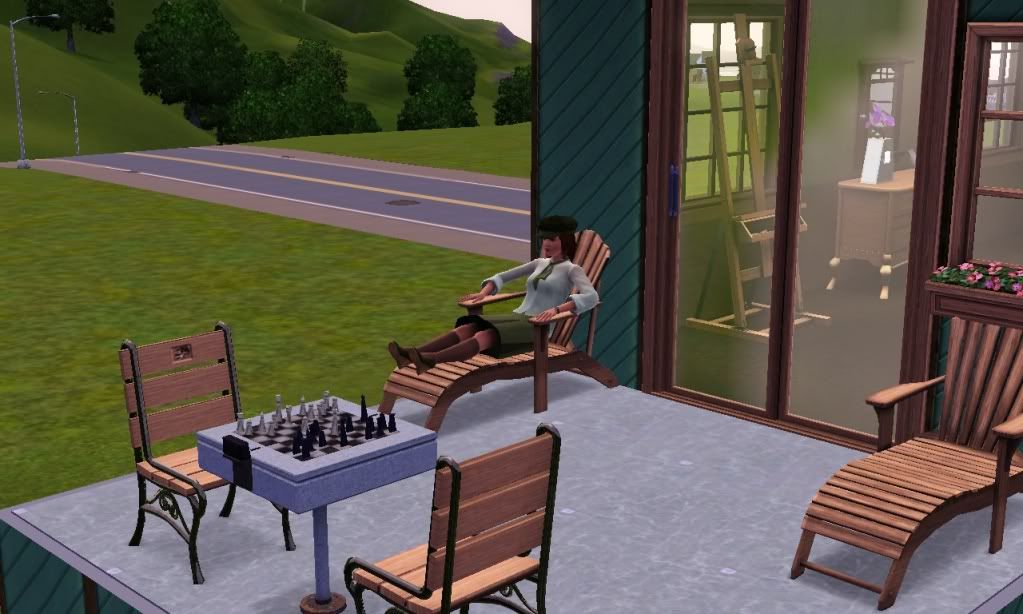 Dance Floor and Breakfast Nook
The dance floor is the perfect place to party. Complete with breakfast nook, stereo system, and full bar it will be easy to hold fabulous parties or just get down with your bad self whenever you feel the urge.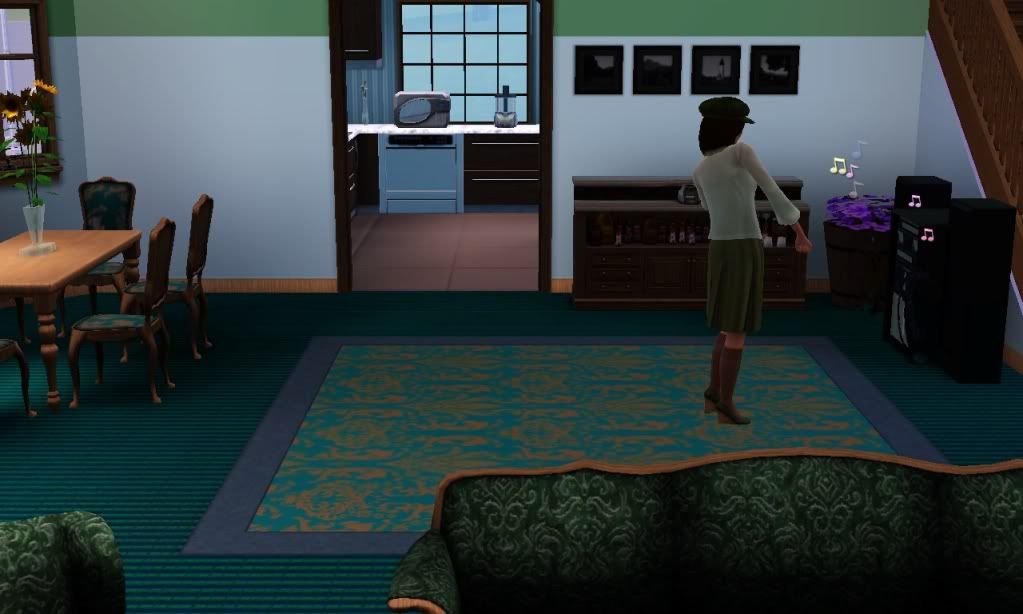 Go Tabitha go! Now doesn't that look like fun?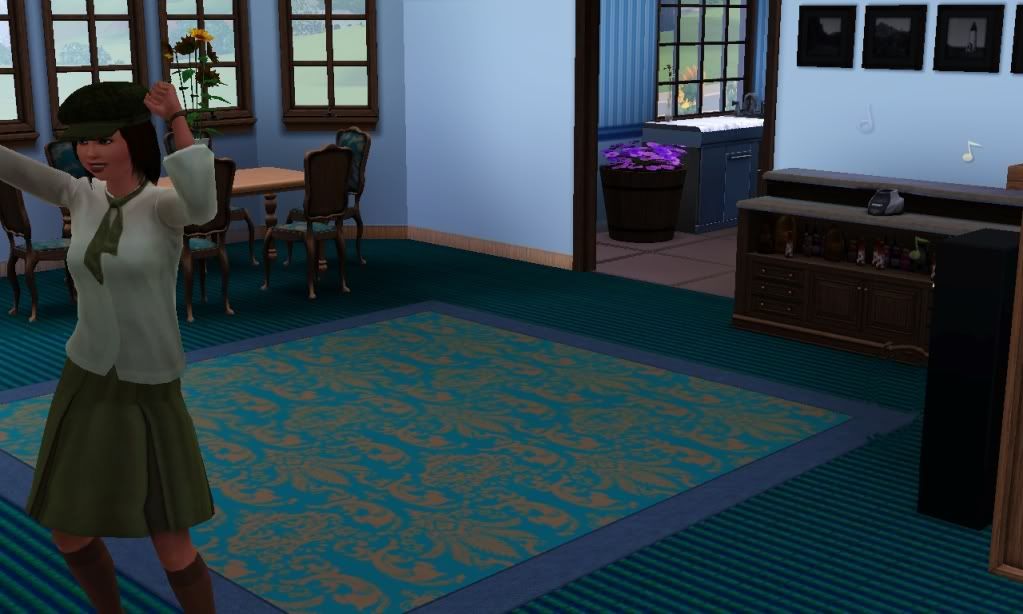 This lot contains no CC
This is my first contest entry, in fact it's my first time uploading anything to the site. I am a huge simmer though and I'm overjoyed at the chance to enter a contest.
I apologize if the pictures are not up to par. I'm still getting used to the Sims 3 camera and how to set up my shots.
Hope you enjoy!